After yesterday's Kachumber, today we have a zero oil but very yummy and hearty Sweet potato and Chickpea Salad. I had received this gift hamper from Eastern Masalawhich contained this Chaat Masala along with the Shahi Paneer Masala I had reviewed earlier.
This masala – unlike its competitors , is very low on salt, which is the way we love it. Not an over powering taste, we used it for this Chaat as well as to top it on Dahi Batata PuriBeetroot Cutlet, and a whole of other raithas . All in all, a great addition to your kitchen if you like mildly spiced masalas.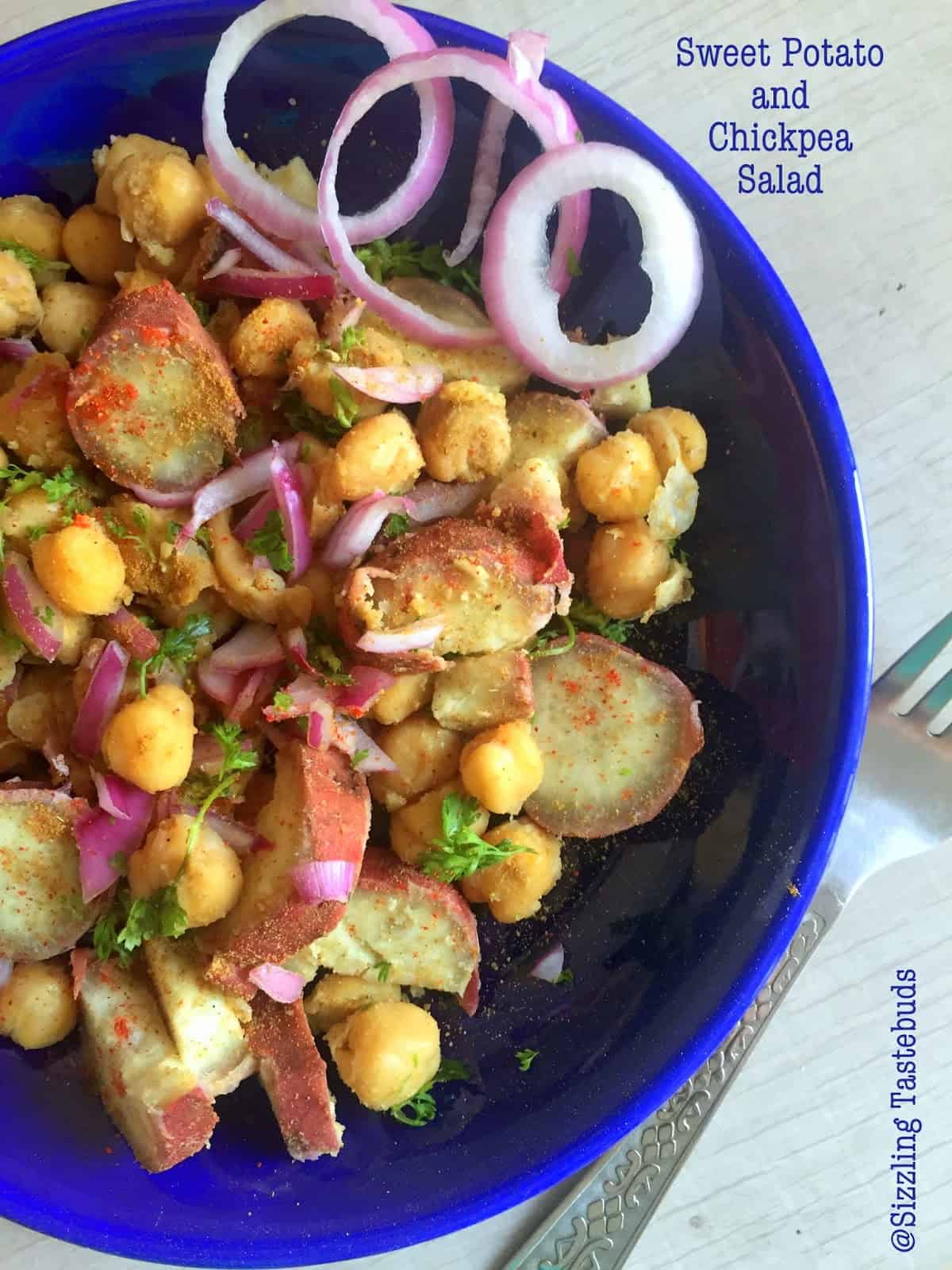 Pin
Winter brings so many varieties of veggies into your kitchen and sweet potato is one of them 🙂 We love Sweet potato in mostforms– a simple and delicious way to eat this is to just scrub the skin clean, steam cook and sprinkle salt and bite into it.
By the way, research says that Diabetics are in fact benefitted from the low GI of Sweet potato and can safely consume upto 2 medium sweet potatoes in a week for satiation as well as upping their fibre intake. Unlike potato, this tuber doesnt upset the diabetic diet too much
Lets get to how to assemble this zero oil Salad in minutes.
Prep time : 15 mins (if you have pre-cooked Chickpeas), Assembled in 5 mins
Serves : 2
Boiled Chickpeas – 1 cup
Sweet potato – 1 medium sized (100-150 gms)
Eastern Chaat Masala – 1/2 tsp
Red chilli powder – 1/2 tsp
Crushed Black pepper – 1/4 tsp
Garnish : Lemon juice (1/2 tsp), Chopped Fresh onions (2 TBSP), Chopped coriander (1 tsp)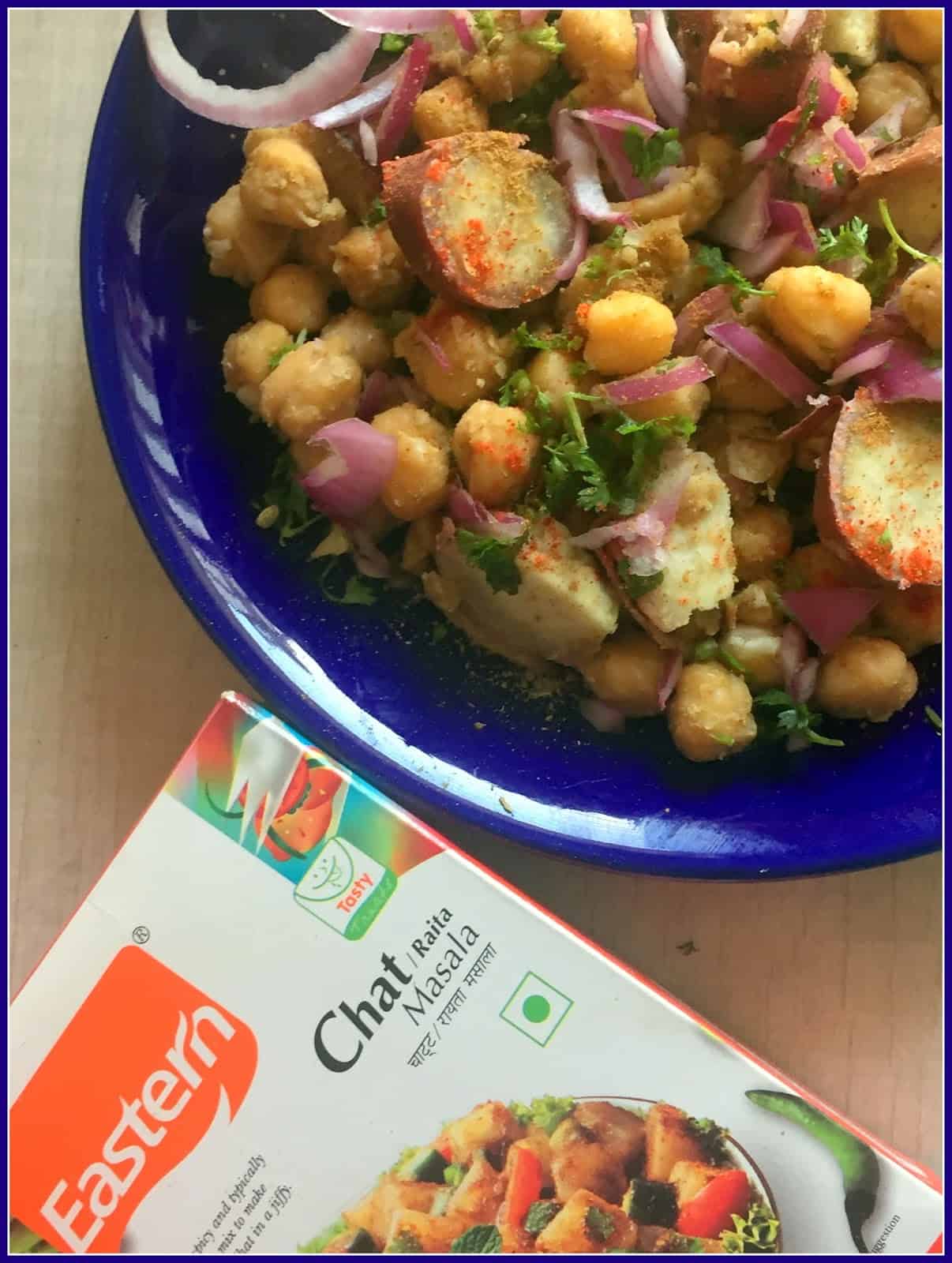 Pin
How to make:
Pressure cook Sweet potato for 3 whistles till firm but not mushy. With the skin on (or after peeling), chop into chunks (I simple kept the skin on and chopped to thickish half rounds).
Saute the cooked chickpeas (without water) with a dash of salt in a dry pan (skip this step if you are using freshly cooked chickpeas, but I was using cooked and frozen version so dry sauted this till it reached room temp).
In a bowl, mix all ingredients except garnish.
Just before serving, add the garnish, toss once and serve immediately.