This post took quite a while to be up here. First I lost all the pics / videos that I took and I was looking frantically for the same. Having deleted the source pics, I wasn't sure I could cook or click the same (call it laziness or a lack of motivation :p). My elder kid however took a roundabout way to look for this – and found my file ! I can't be grateful enough (for I had saved the file under another name – call it Brain Fog / Brain fatigue).
I do hope you would all enjoy watching the Youtube video embedded here and also subscribe to my Youtube Channel – Sizzling Tastebuds – as well. Your likes, comments, suggestions / brickbats are all welcome as I am still in a fledgling stage of learning and re-learning basics of making youtube videos !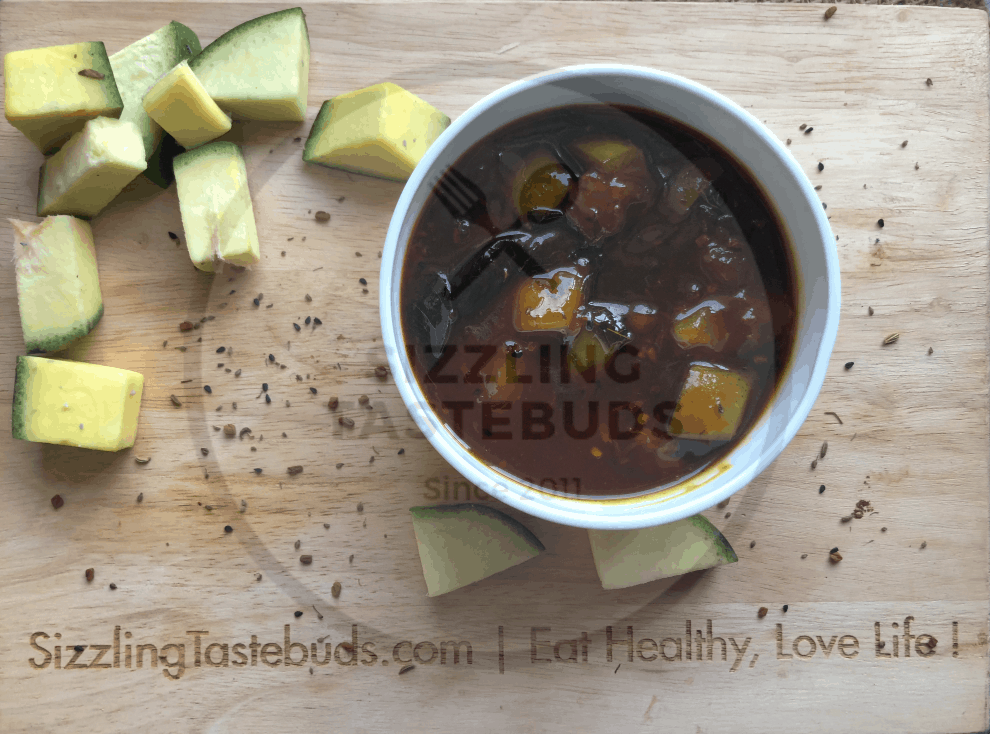 Pin
But so glad that this delicious ,GF, vegan dip can be made in the park of Summer and that we could all enjoy the tangy, spicy dip that does great wonders to pep up a simple Dal- Chawal kind of meal that summers are made of.
My paired blogger – for this edition of Ssshhh Cooking Secret Challenge – Priya Mahesh gave me ingredients of Mango and Panchphoron to make this delectable dip. Do hop on to her blog and see what she's dished out for this month. She has some lovely recipes that I would like to recreate from her blog !
Off to the recipe now.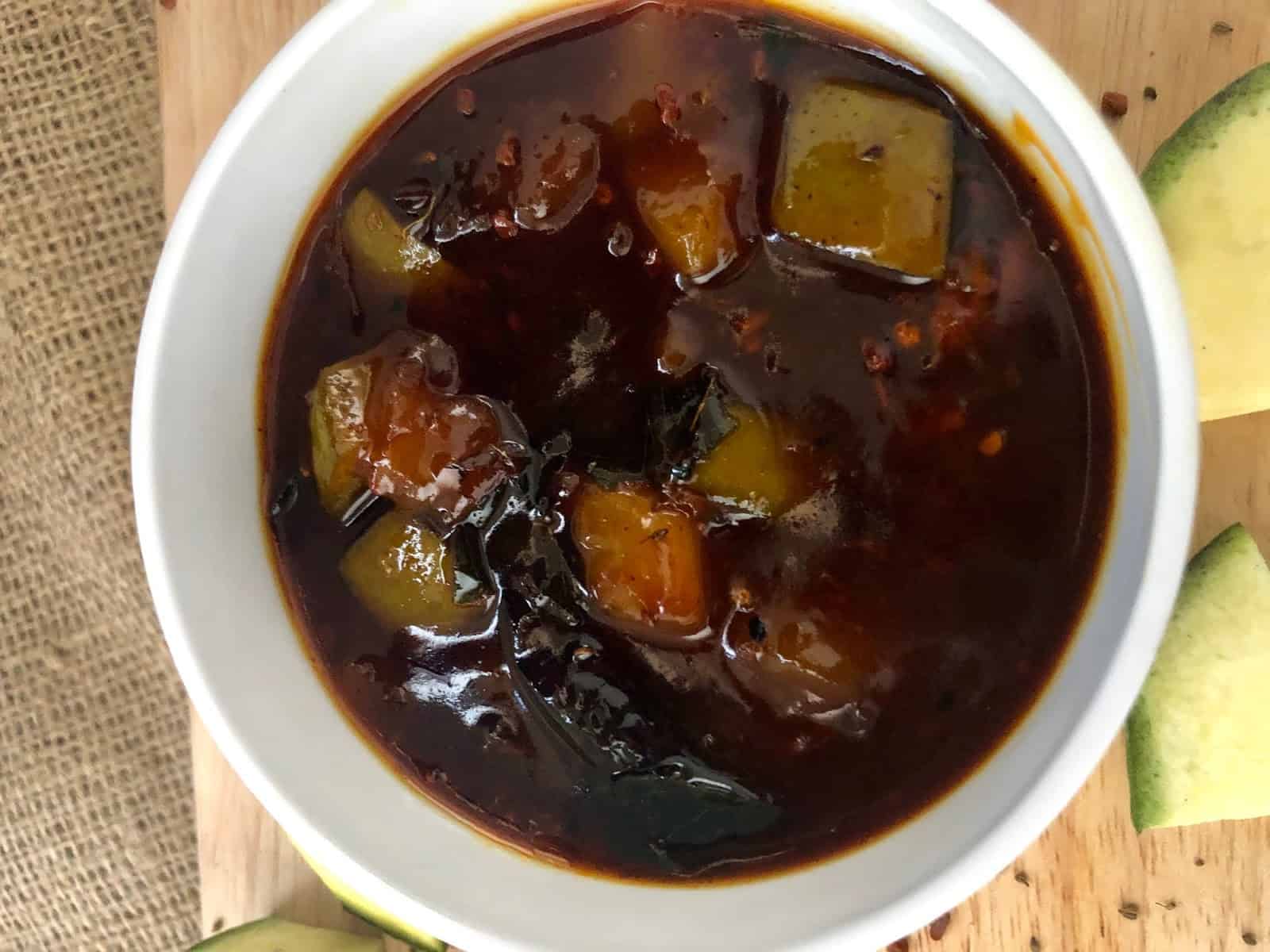 Pin
Prep time – 15 mins, Cook time – 15 mins, serves – 4
Amba Khatta – GF, vegan, plant based dip with Raw Mango
What you need:
Raw , tart mango – 1 cup (large cubes)
Jaggery – 2/3 cup (adjust sweetness)
Oil – 2 tsp (mustard oil works best, but I didn't have access to that)
Tempering: Panchphoron – 1 tsp, Broken Red chillies – 1 , Curry leaves – few
Crushed ginger – 1 tsp (do not skip this)
Salt – to taste
Turmeric – 1/2 tsp
Red chilli powder – 1/2 tsp
Rice flour – 1 TBSP (opt.)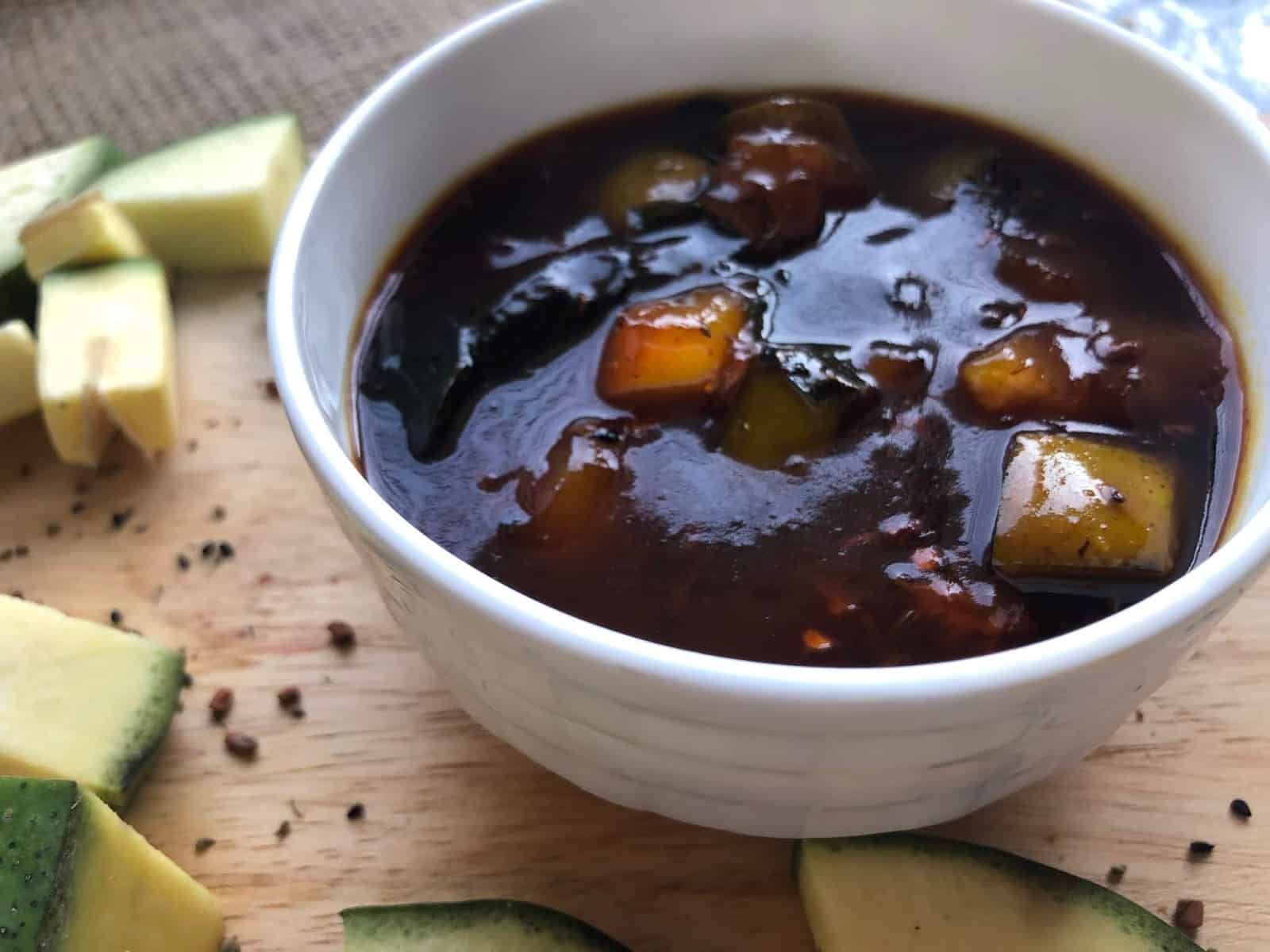 Pin
How to:
In a pan, heat oil. Add tempering ingredients, Once done, add the crushed ginger. Now add the salt and spice powder, turmeric. Saute for 1 min on low flame.
Now add the chopped raw mango and saute for 1-2 mins till the masala coats the mango. Add a few tsp of water and cook covered till slightly soft (but not mushy) – about 4-5 mins on low flame.
Now add the jaggery and mix well. add water to adjust consistency. If the water / liquid is too much, make a slurry of rice flour / corn flour with 1-2 tsp of water and add to the gravy. Let it thicken a bit (it thickens further on sitting)
Adjust spice / salt and serve with Dal -Chawal / Khichdi / Hot Rotis.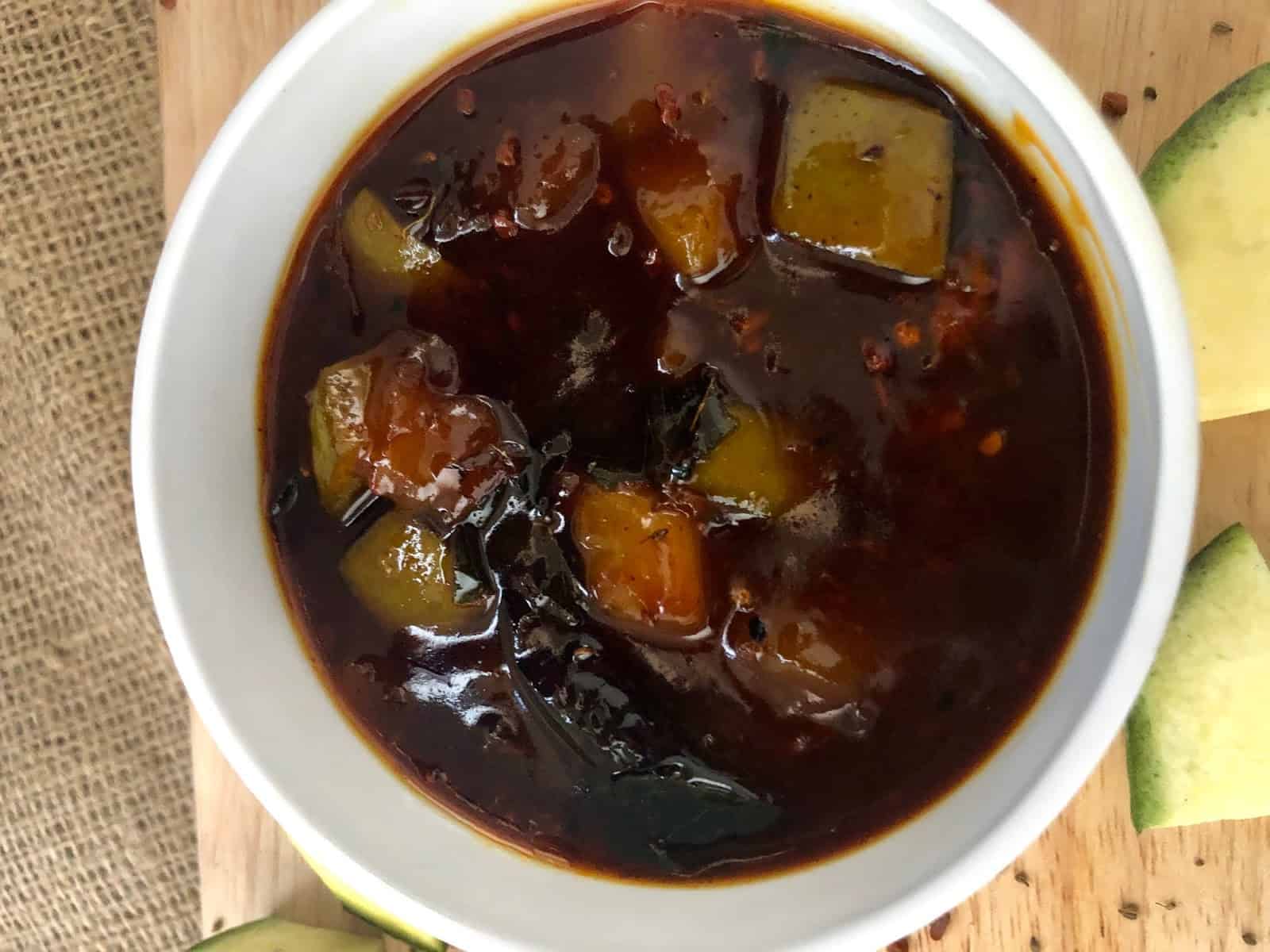 Pin