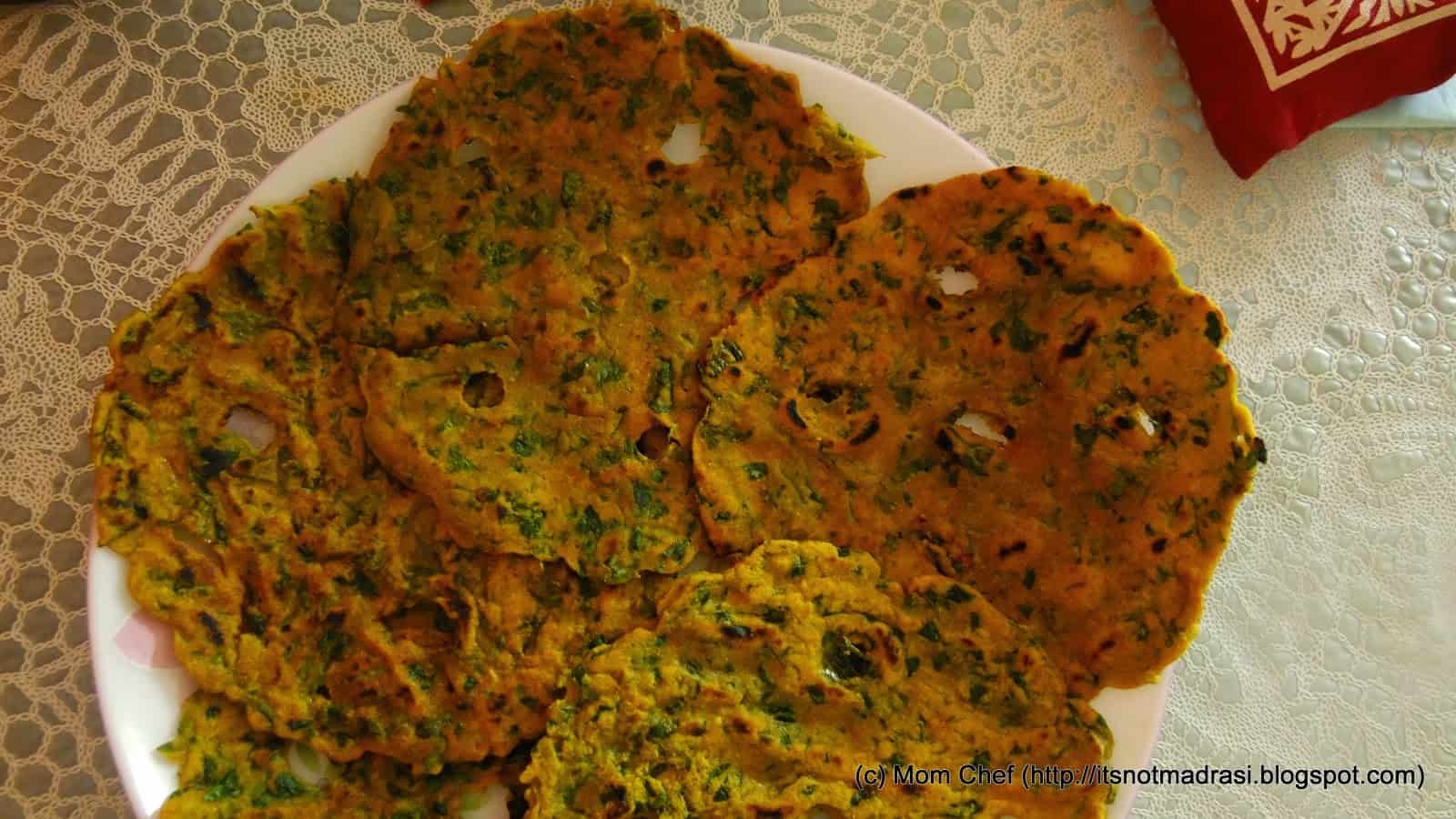 Pin
For all these years that I have been in Mumbai, the food of the region has not really overtaken my palate – save for the odd Vada Pav or Dabeli that we snack infrequently. But Thalipeeth (peeth = flour) : a mutli grain savoury pancake is quite popular in Maharashtra, and my personal favourite too . In fact, while on sojourns out of Mumbai, its a staple at most "Bhakar Kendras" (eateries) and tastes heavenly eaten with ghee or chilled curd.
The dough (flour) itself is a mixture made from roasted Bengal gram, Black gram, coriander seeds, cumin seeds, wheat. Like with most traditional dishes, this too has several versions – each emancipated from the region the 'cook' hails from. I learnt how to make this from my domestic help, and added a few variations of my own to make it more healthy ! This is eaten as a main course in Maharashtrian cuisine as well as breakfast.
Sending this event to PJ's "Flavours of Maharashtra" and also linking to Naina's event page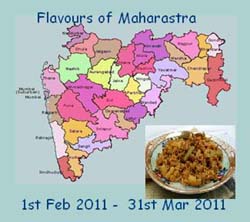 Pin
Preparation time: 20 mins , Cooking time : 10 mins. Makes : 6 nos.
Ingredients:
Wheat flour – 2 cups
Gram flour – 1/4 cup
Soji / Rava – 1 tbsp.
Ajwain / carrom seeds – 1/8 tsp
Chopped methi leaves – 1/2 cup (Optional)
Chopped Onions – 1 cup (Optional)
Red chilli powder – 1/2 tsp
Cumin Powder – 1 tsp
Coriander Powder – 1 tsp
Turmeric – 1/2 tsp
Salt – to taste
Water for kneading
Green chillies – 2 finely chopped (Optional)
Oil
Method:
1) In a skillet, dry roast gram flour and soji separately. Cool
2) Add the above to the wheat flour. Add salt, turmeric, masala powders, ajwain seeds, green chillies, methi leaves, onions.
3) Knead up the above mixture without adding any water first – the salt and onions will release water. In case you find the mixture too dry, add water little by little and knead into a not-too-stiff dough. Add oil (1 – 2 tbsp) to coat the dough and ensure its not too sticky.
4) Make 6 equal portions of the dough and cover for 5 – 6 mins.
5) On the rolling board, spread a slightly wet handkerchief (or very thin kitchen towel) and take each portion of the dough and spread with your fingers till about 4 – 5 inch in diameter.
6) Overturn the kitchen towel over the hot tawa, and make 2 – 3 holes on the roti to ensure quicker and even cooking.
7) Drizzle oil (about 1 tsp) into the holes as well as the outer periphery. Cook on medium heat.
8) Once roasted brown (about 2 mins), flip and cook on the other side.
9) Serve hot with ghee or curd or even mango pickle
Tips
1) Use as minimal water for the dough as possible.
2) Patting the dough flat on the cloth is optional, you can do it directly on the tava. But the wet kitchen towel (preferably muslin cloth) gives great results.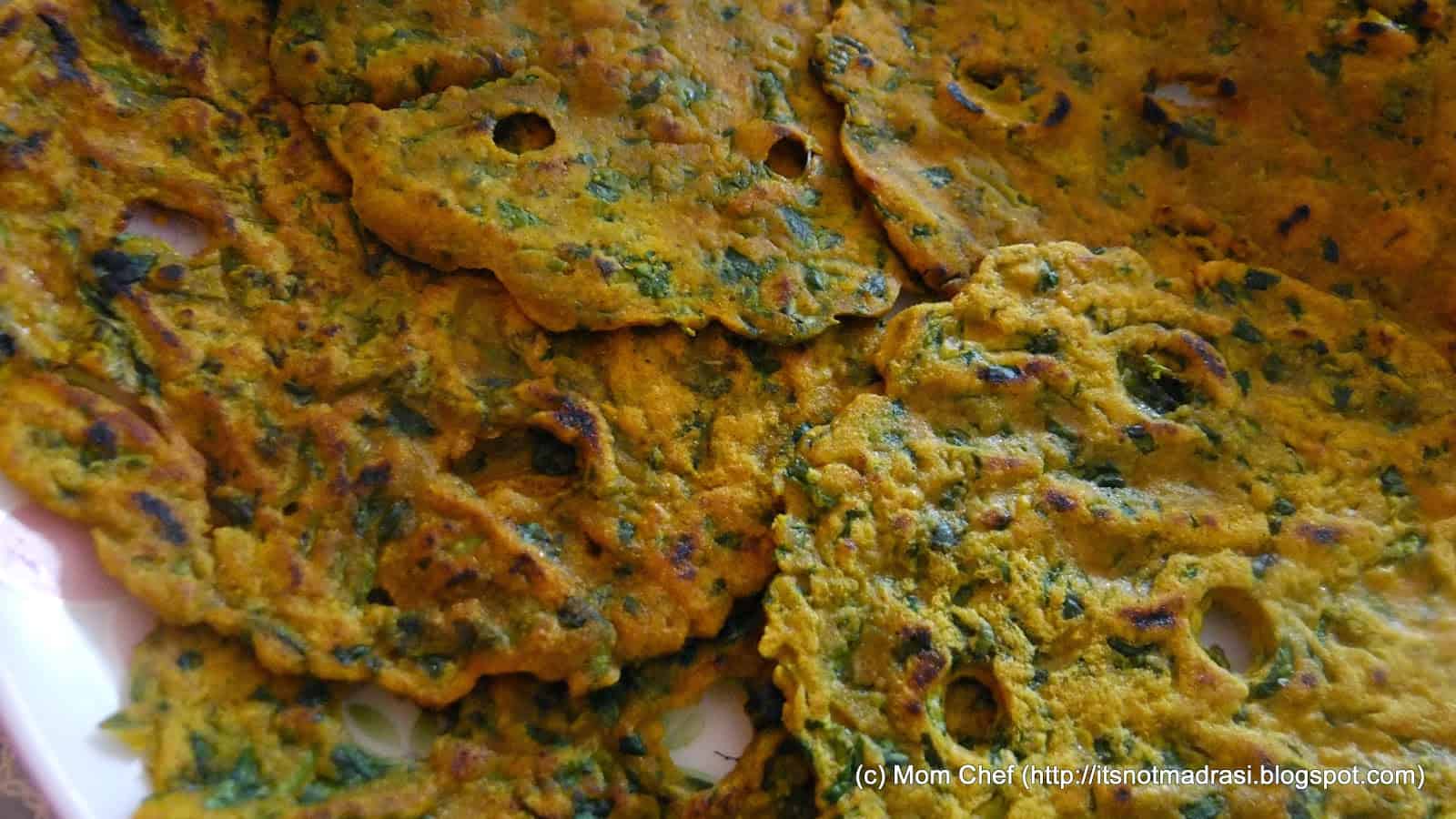 Pin