One of the introductions to Tamilnadu Cooking was the Thakkali Chutney which was served with Idli, Vada, Dosa , Pongal and perhaps even Upma in most restaurants. We hardly made it at home, although we made 20+ varieties of Chutneys on rotation to serve on the South Indian Breakfast Menu. I made this chettinad style so also called this Chettinad Khara Chutney.
Perhaps the fact that Patti (my maternal grandmom) didnt really approve of ingesting onions or cooking with them on an everyday basis (she herself abstained from a LOT of items, including onion / garlic / store bought poha / sevai etc… the list was practically endless), I didn't make it as frequently even after marriage.
I must admit this has slowly grown on me, but when I made the Chettinad Breakfast spread with Idli , Vada, Paniyaram, Kara Paniyaram etc, I HAD to make it. The recipe is long overdue although I made it again separately for the individual clicks for this recipe.
The dish / Spice levels vary from family to family, although I know for sure that coconut is not used. Some use fried gram (pottukadalai), whereas some dont. It's really a matter of suiting one's palate.
But one thing is : if you are a lover of this chutney, you are sure to agree that it perks up any South Indian breakfast and leaves you with a tangy – spicy- fiery mixture that you would reach out for the coffee 😀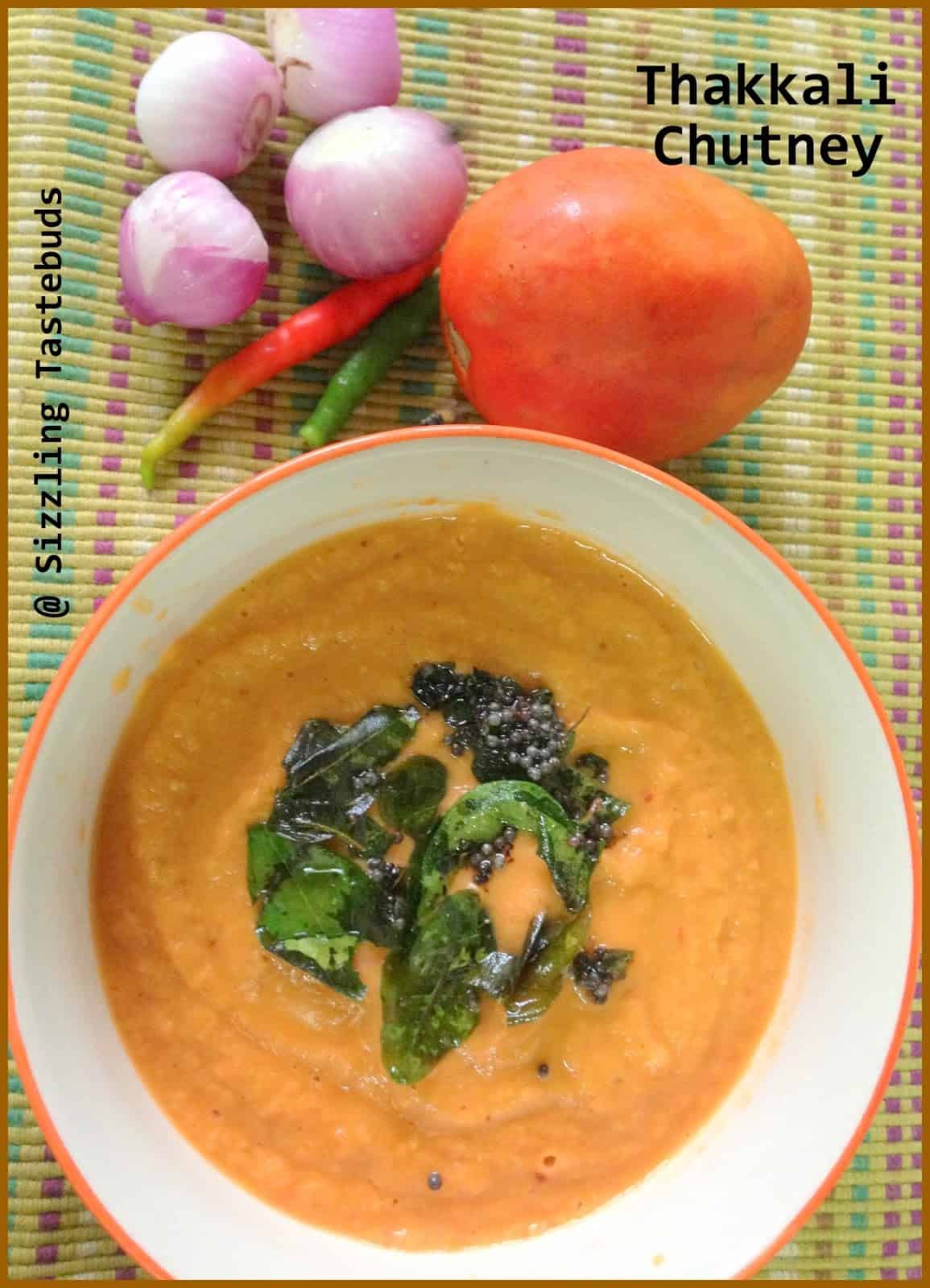 Pin
Till then, a quick recipe :
Thakkali Chutney / Chettinad Khara Chutney : a GF, Vegan Tomato spicy Chutney
Prep time : 10 mins | Cook time : 10 mins | Serves : 4
Ingredients:
Tomato (ripe) – 2 large
Onions (shallots are preferred) – 2 large (or about 2/3 cup of peeled shallots)
Dry Red chillies – 2 nos
Kashmir red chillies – 3 nos
Garlic pods – 5 nos.
Tamarind paste – 1/2 tsp (omit if the tomatoes are very sour)
Salt – to taste
Jaggery – 1 tsp (opt. – I didnt add)
Channa Dal / Bengal Gram – 4 TBSP
Oil – 2 tsp
Tempering :Oil 1 tsp, mustard seeds, curry leaves.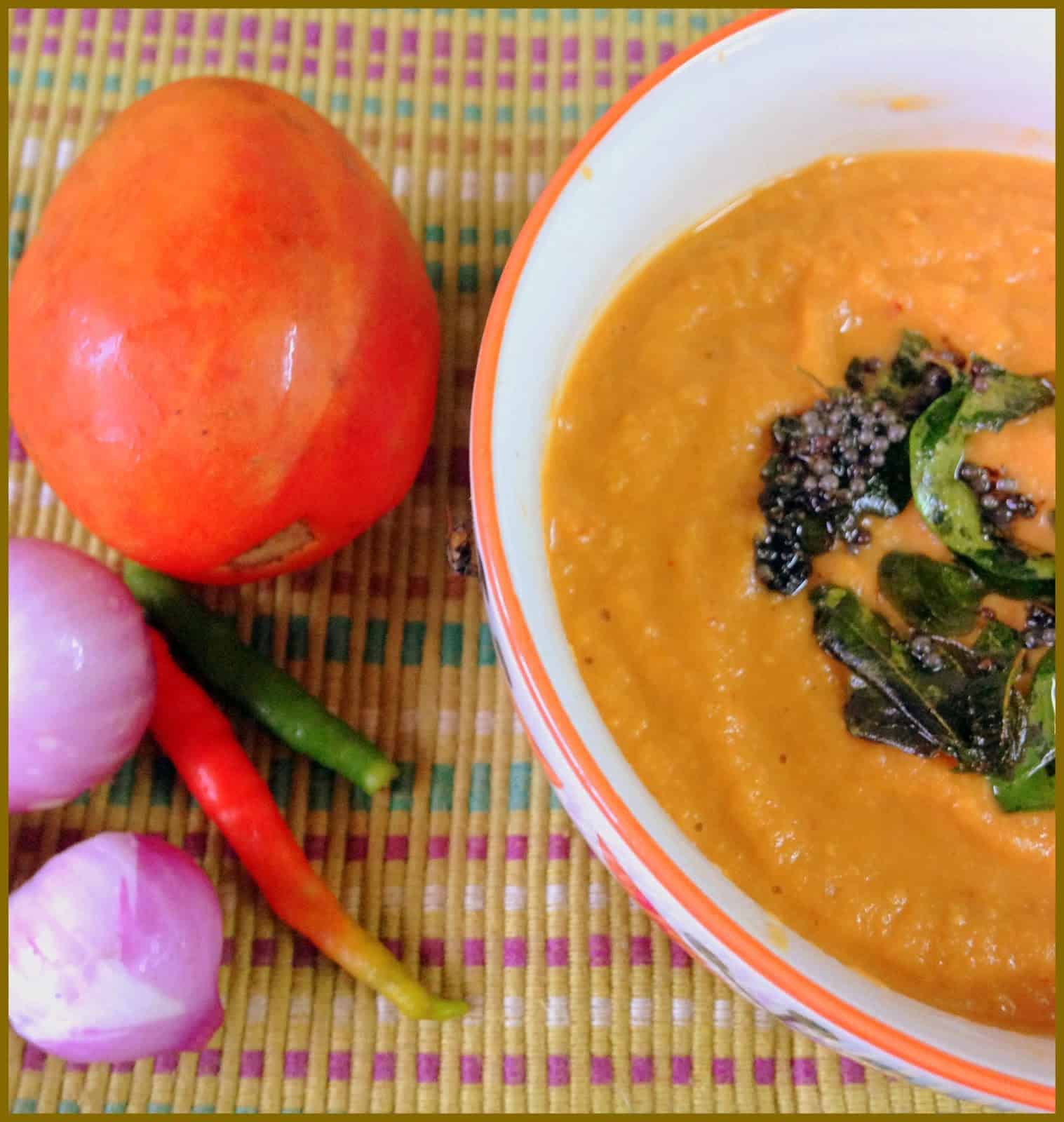 Pin
Method: Check out the VIDEO Embedded below for a detailed recipe and how to make it. DO leave your valuable comments on the video too !