Am totally humbled !!
95 entries, and counting… Valentine Festwas a total sellout.. Thanks to all the wonderful friends who sent in their entries to this event.. Its truly overwhelming to see sooo many newbie friends also supporting this event, with their love and yummilicious entries.. Does prove a point, doesnt it ? That irrespective of the type of dish (sweet or savoury), all the entries were cooked and served with love – that's the exact theme for this event too..
My personal thanks to all the blogger friends who sent in their entries. Keep rocking 🙂 and also send in your festive entries for Holi Fest and bakes to Bake Festhappening at this space all this March.
Thanks once again for your wonderful participation and look forward to more..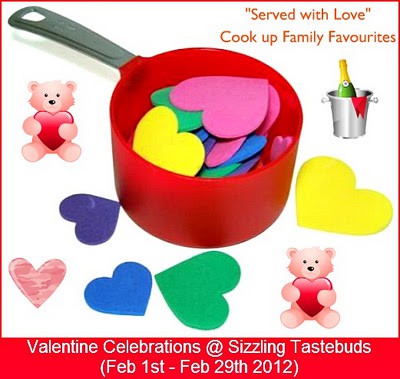 Pin