Today's post is ultra simple but very close to my heart. It was made many months ago exclusively by both my kids. With the elder one taking the lead, and younger helping out it sure warmed our hearts to be served this impromptu by the kids. Needless to say, its more of a memory than a recipe and I sure didn't want to miss up this opportunity of presenting this in the street food series .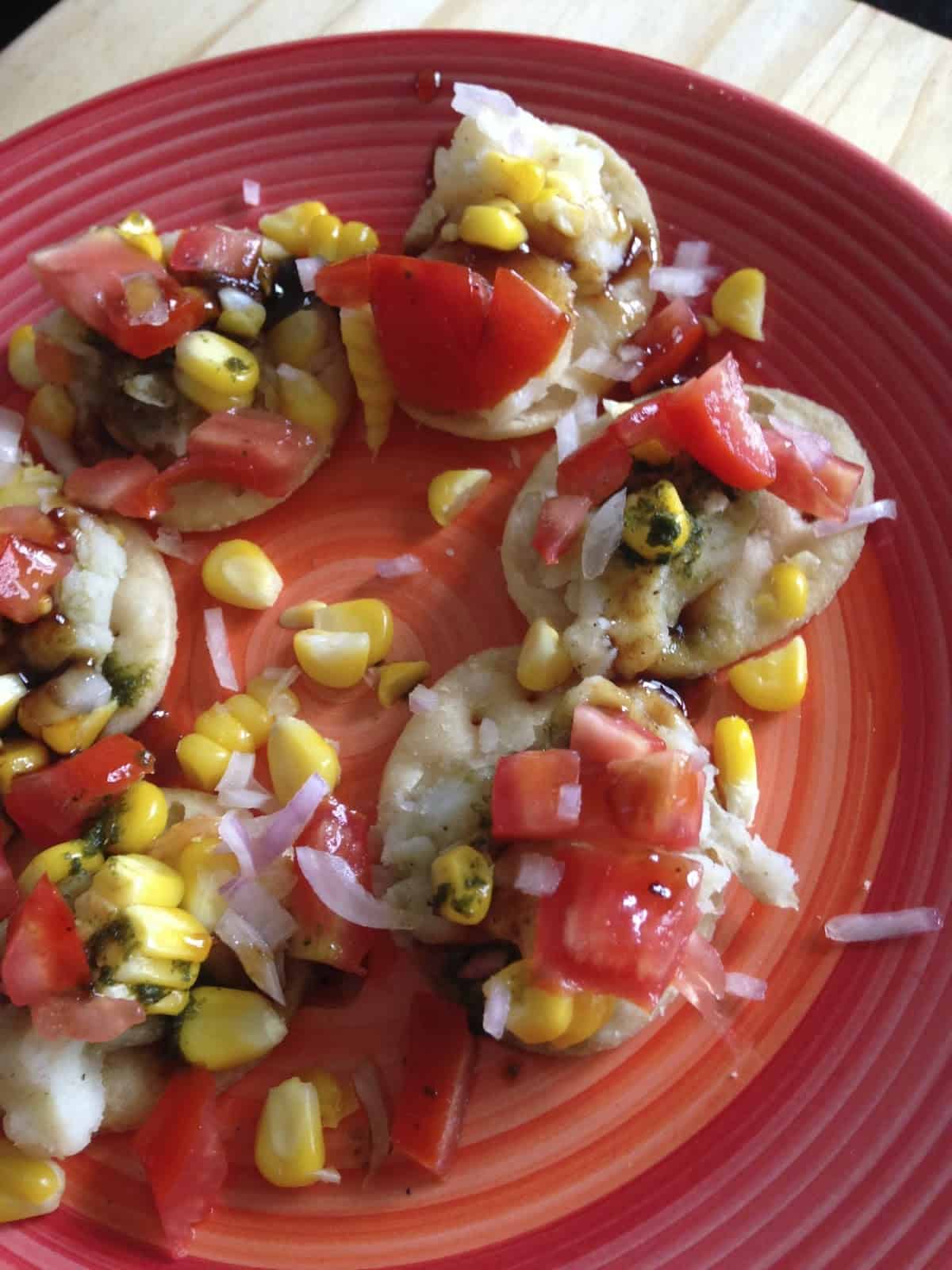 Pin

Papdi are small, thin wafer like discs (made mostly of all purpose or wholewheat or a combo) and deep fried / baked and can be used as canapés with various toppings. It also forms a base for Sev Puri one of the most sought after chaats at home. The toppings used here are corn with a tangy tamarind sauce. but any other toppings like cheese , chillies, crushed sev,, sautéed chickpea, bell peppers etc can be used.

Need more Chaat recipes ? Check these out while we make today's dish…

Assemble and served in under 10 minutes. Make your own and serve with love 🙂

Prep time – 10 mins, Cooking time – 10 mins, serves – 2

papdis (store bought or homemade) – 10-12

Dates – tamarind chutney – 1 TBSP

Boiled Sweet corn / american corn – as required

Boiled n mashed potato – 1 medium

Chaat masala – 1/2 tsp

Sev – to top

Chopped Tomatoes – 1/4 cup

chopped onions – 1 tbsp (optional)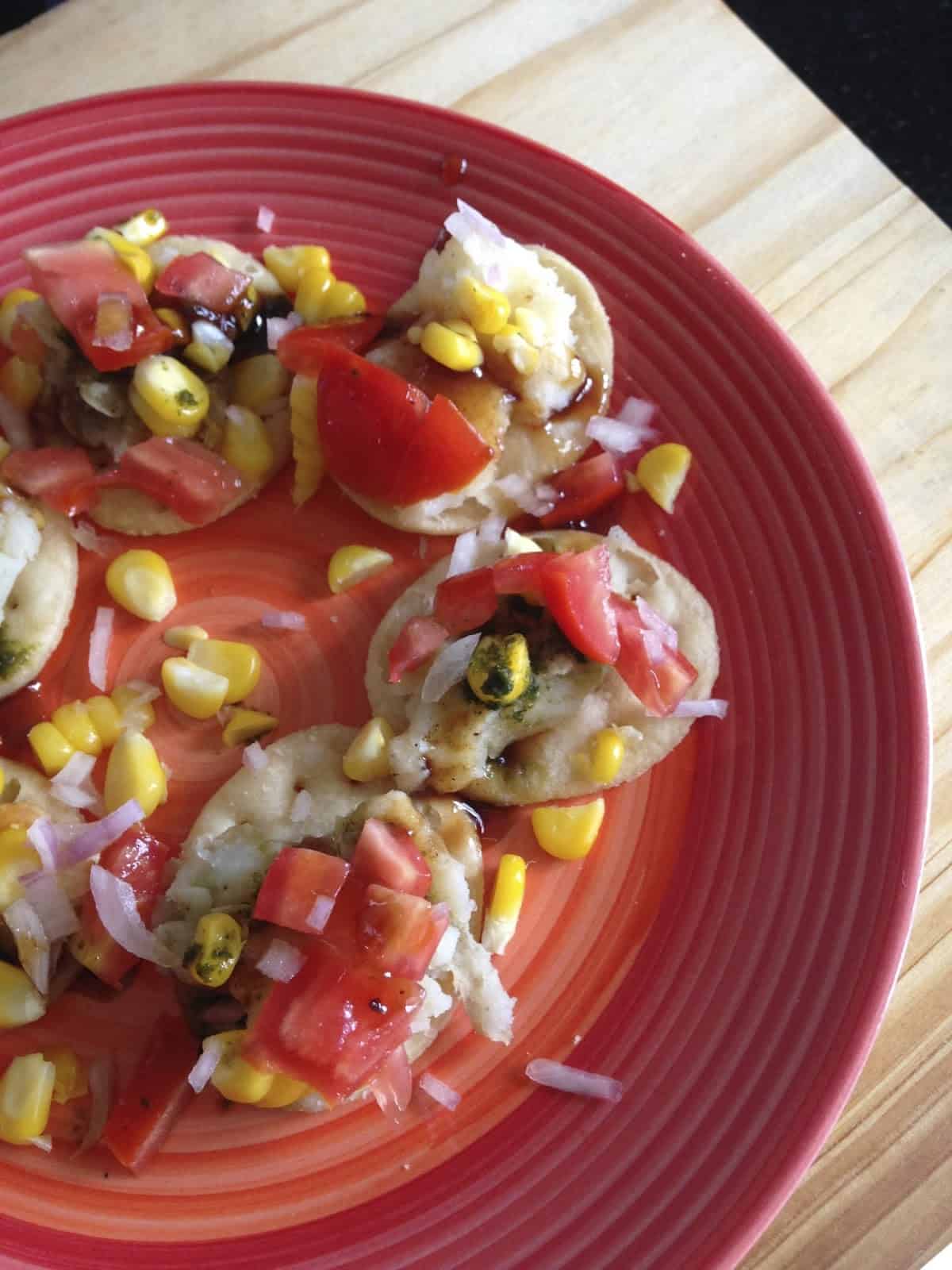 Pin

Method:

Mix all the ingredients except papdi. place mixture on Papdi and serve.
Pin
Check out the Blogging Marathon page for the other Blogging Marathoners doing BM# 87