In this version of #Breadbakers, we have Sue hosting us on Cheesy Breads. Although am not a great fan of cheese, my kids enjoy the ocassional treat in bakes or as cheese slices in their burgers / sandwiches. My husband actually loves Cheese with his Wine, and prefers to eat cheese off a cheese platter rather than on his pizza 🙂


For me, personally I love Chilli and Cheese as a combo. I have used 2 different chillies (green chilli, chilli flakes) in these mini Parathas (unleavened Indian flatbreads). My elder girl is quite the Paratha lover in the family, so we keep making these for Sunday lunch / weekday dinner. A simple yoghurt and / or Indian spicy pickle is suffize to dip these mini parathas. She loved carrying these mini treats for her snack at school, and this is surely a great way to sneak in some protein for hungry kids ! Lets get to the recipe.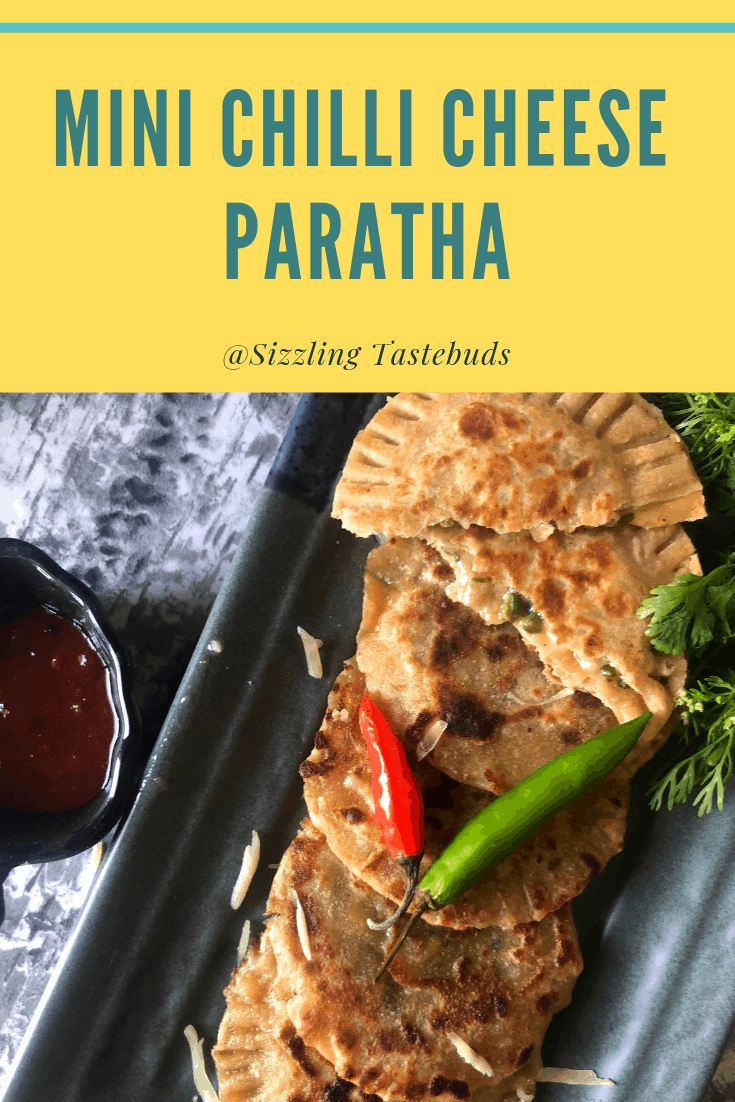 Pin



Some more Paratha varieties on this blog that you may like:

Prep time – 10 mins, Cook time – 15 mins, Makes – 6 mini parathas

Mini Chilli Cheese Parathas | Cuisine : Indian | Course : Breakfast / Brunch | Spice level : Medium to high

For the outer Cover:
Wholewheat flour – 1.5 cups (1 cup = 200 ml)
Salt – to taste
Ajwain / crushed carrom seeds – 1/8 tsp
Oil – 2 tsp + more required to cook the paratha (approx 1 tsp/ paratha)
Warm water – to knead the dough
PIN FOR LATER
Pin




Stuffing:
Grated Processed Cheese (or Mozarella) – 1/2 cup
Minced Green chillies – 1 tsp (adjust spice)
Minced fresh Oregano – 2 TBSP
Minced green peppers – 2 tbsp (I skipped this)
Salt – to taste
Red chilli flakes- 1/3 tsp (or to taste)
Italian seasoning – 1/4 tsp
Chaat Masala – 1/8 tsp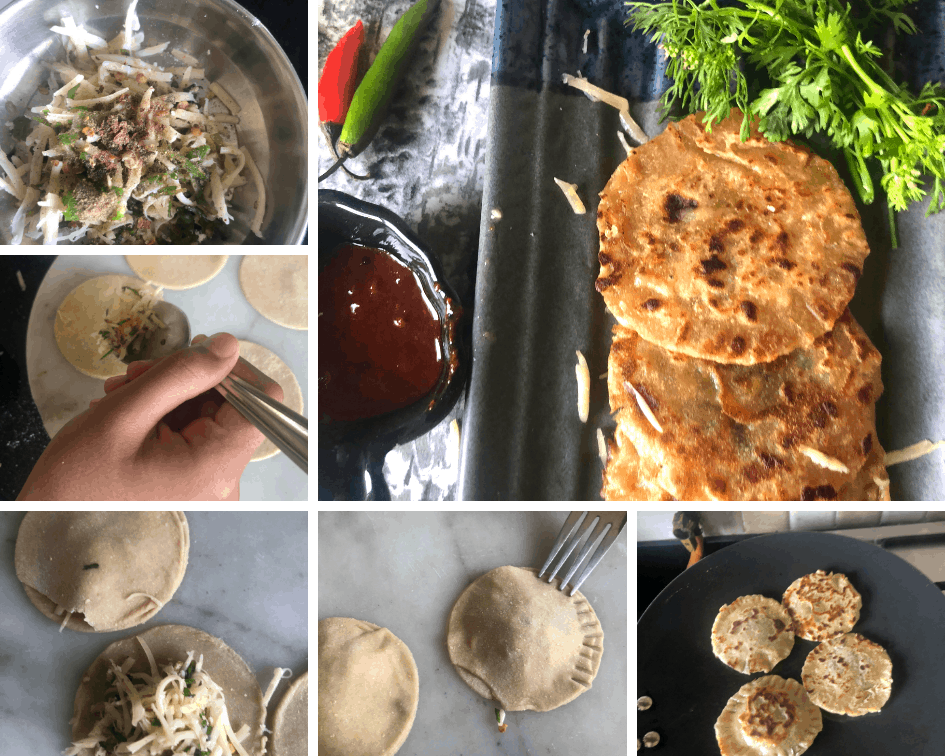 Pin


How to:
Make a slightly stiff dough with the ingredients , cover and keep for an hour atleast ( I make this overnight and bring to room temperature just before making the parathas)
In another bowl, mix all ingredients for stuffing. Go easy on the salt as the cheese has excess salt.
Pinch out a portion of the dough and Roll two discs of 6 inch each. Place a tsp or two of the stuffing inside one of the discs, close with the other disc. Scrimp the edges with a fork, heat a tava / skillet and pan fry the paratha on both sides till golden brown with tsp of oil.
Serve hot or pack once cooled for kids' lunchbox 🙂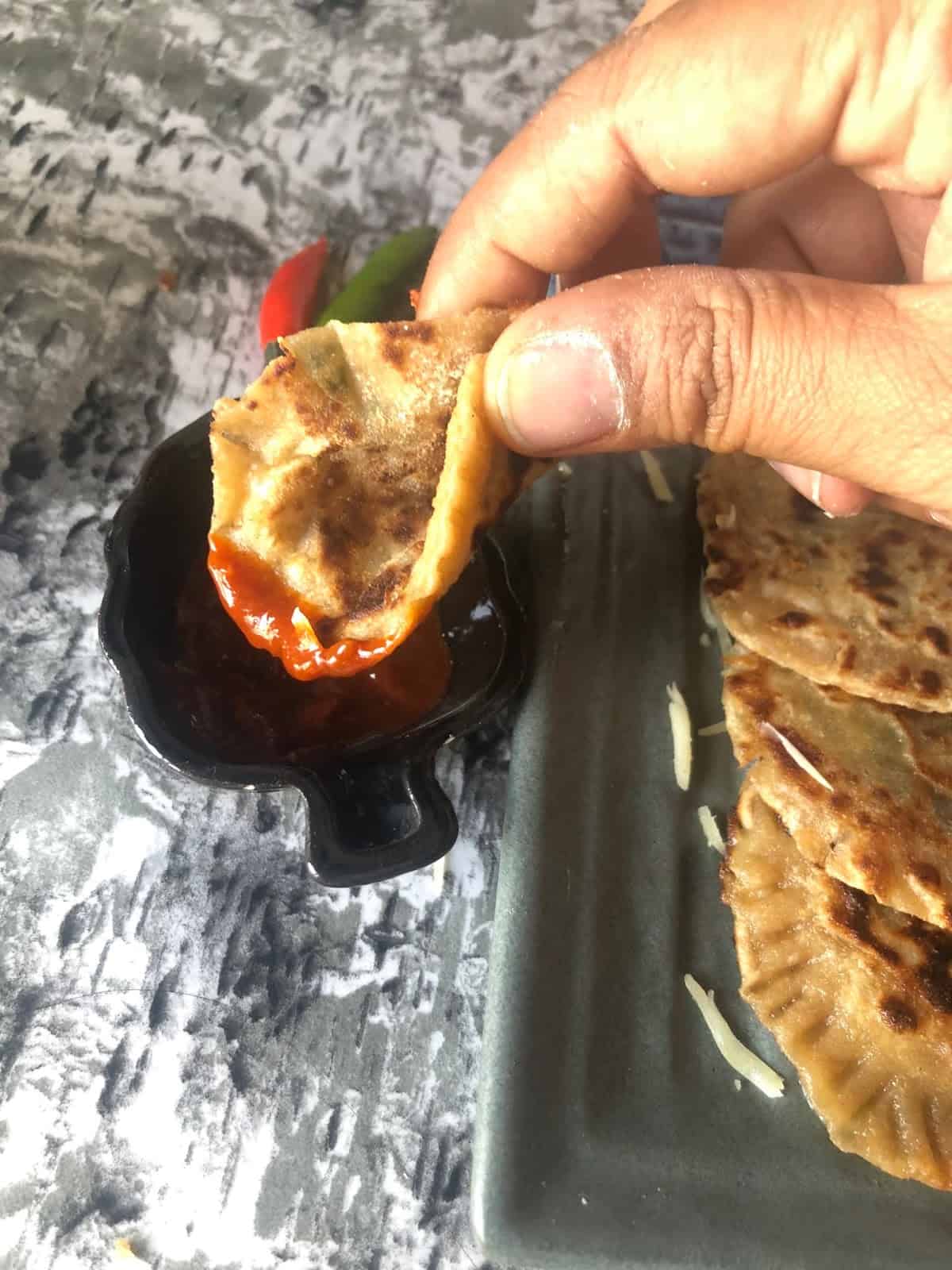 Pin
#BreadBakers is a group of bread loving bakers who get together once a month to bake bread with a common ingredient or theme. Follow our Pinterest board right here. Links are also updated each month on this home page. We take turns hosting each month and choosing the theme/ingredient.
If you are a food blogger and would like to join us, just send Stacy an email with your blog URL to [email protected].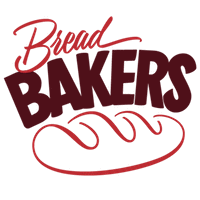 Pin
Let's see what my #breadbaker friends have dished out this month :
Please double-check that you have the hashtag #BreadBakers in your post title and the required badge and blurb somewhere in your post.
Thank you!