One of the challenges faced by the bloggers today is a problem of plenty. Too many foodies, too many eat out / dine in options, too many cuisines to cook / eat and too many critics (at home too!). What if we take up the challenge one notch higher and need to cook dishes with just ONE SPICE ?
That's exactly what our host Sasmita at #FoodieMondayBlogHop has given us for week #192 with #1spiceIngredient Challenge. I was deciding between Ginger (Inji) andMilagu(Black pepper) as the stand out spices I love in my pantry, and Milagu won it hands down. We have Poha (flattened rice) atleast once a week for breakfast with the following on a rotation.
and this was a great addition to that list.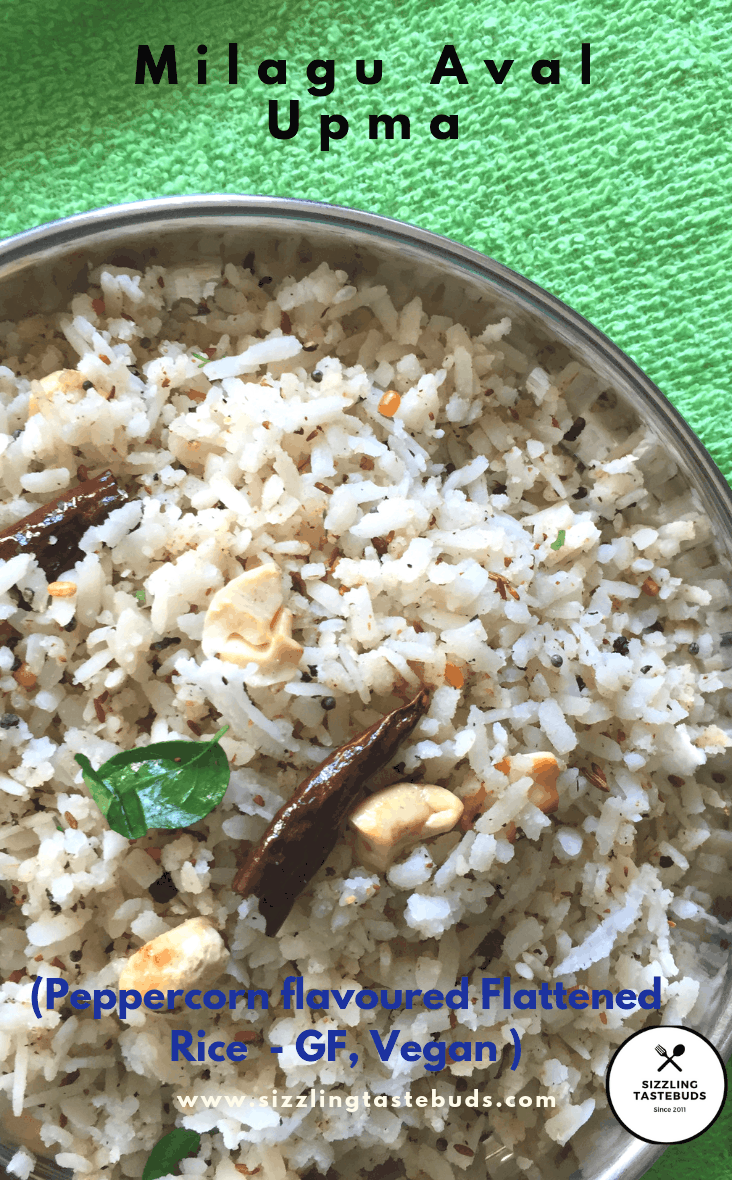 Pin

The pics could have been better, but Sunday mornings and growling tummies can't wait a minute longer. So, cooked -clicked- posted is what happened although I am sure to make this again and update with better pics (and some semblance of styling too :p).

For now, the flavours won our hearts. This recipe was adapted from my blogger friend, Suma whose cooking style and recipes are very close to my heart and I have tried many dishes from her blog, and loved ALL of them 🙂

Let's get to today's recipe now – Milagu Aval – GF and Vegan Dish (Pepper Poha)

Prep time – 10 mins, Cook time – 10 mins, Serves – 2

What you need:

Poha / Thick variety flattened rice / Aval  – 1 cup

Oil – 2 tsp

Milagu / Black pepper – 1 tsp – crushed coarsely

Jeera – 1/2 tsp

Urad dal – 1/2 tsp

Salt – to taste

Curry leaves – few

Broken Cashewnuts – few

Fresh / frozen Grated coconut – 2 tsp (to tone down the spice – opt.)

PIN FOR LATER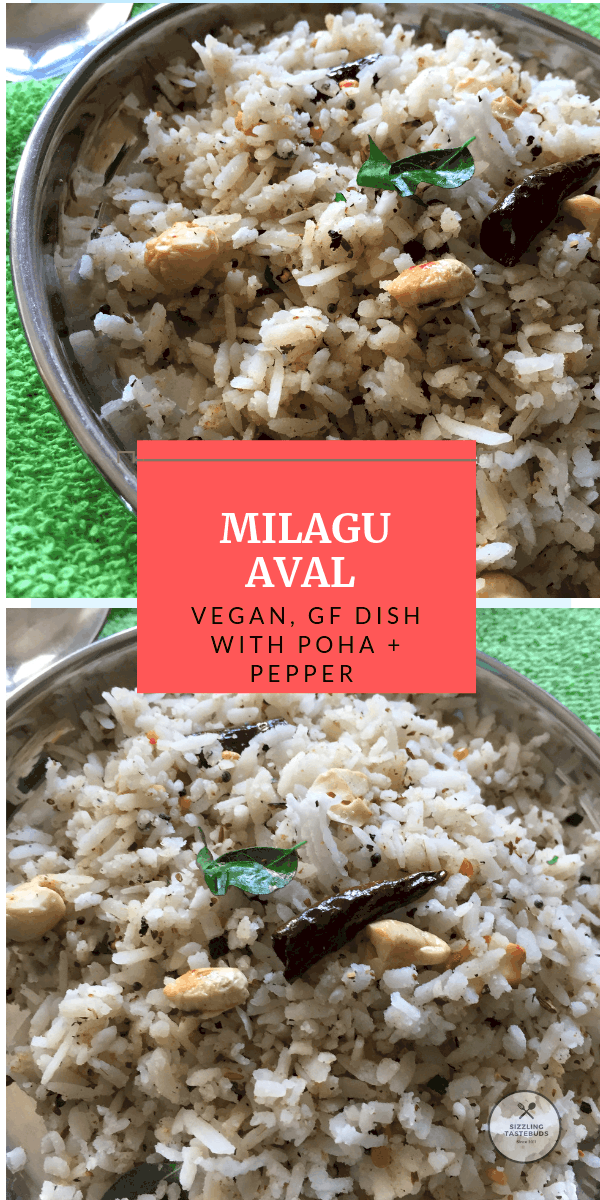 Pin
How to:
Wash and soak the thick poha for 2 mins. Drain in a colander and cover and keep.
In a pan, add oil, splutter cumin, Urad dal, curry leaves & cashew nuts (till the nuts turns golden brown). Add the crushed pepper salt and mix well.
Now add the drained poha and mix well. Adjust salt and spices and finish with coconut.
Serve hot.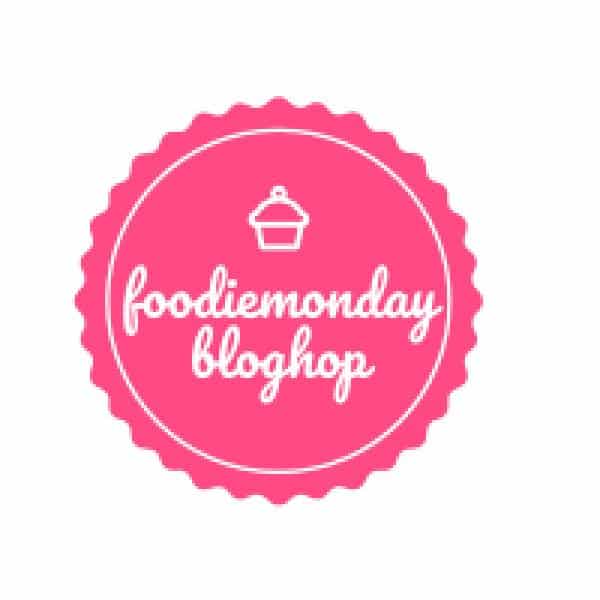 Pin