I heard from a family friend recently that making veg stock along with peeling mounds and mounds of potatoes and onions is one of the first few weeks of training at most culinary schools . I think veg stock (or to non-vegetarians , bone broth or chicken stock) is so versatile both in terms of how it is made, as well as how it is used.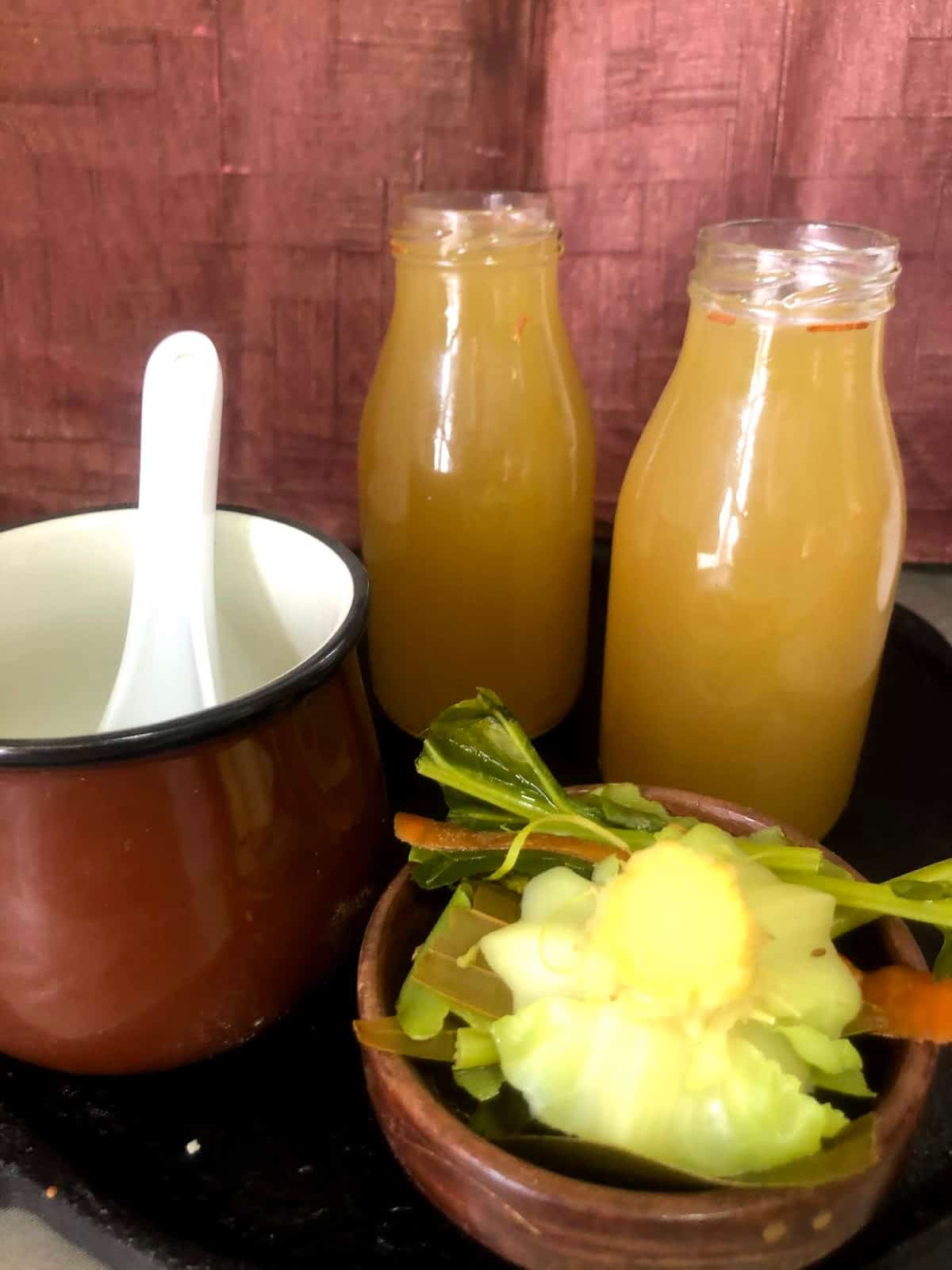 Pin

Mostly used in soup / broths, sometimes curries and gravies and biryanis, veg stock is super simple to make (and although I don't refrigerate it, it stays good for a couple of days in the fridge once made) : Cooking 101 – "Waste Not, Want Not"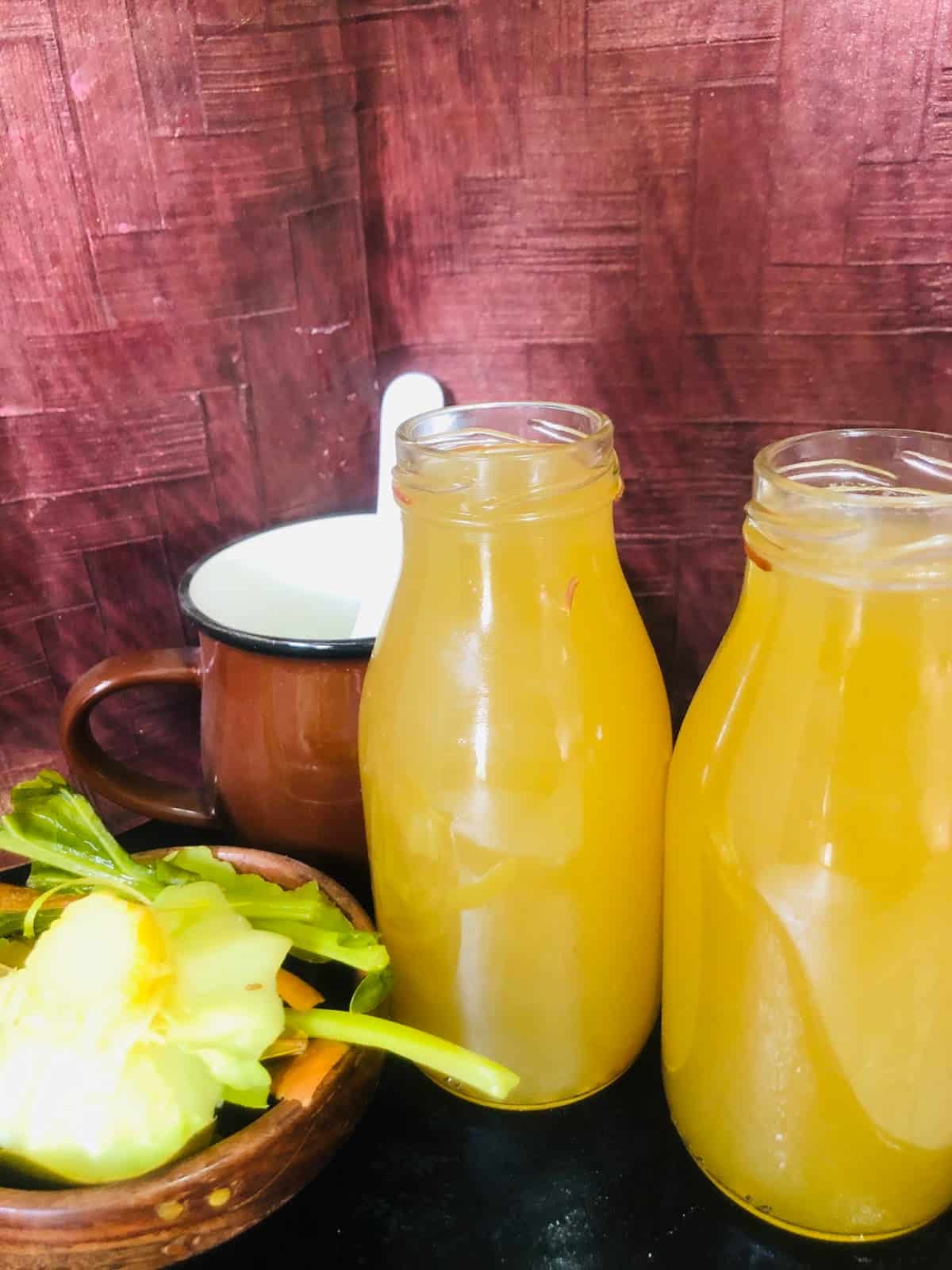 PinPin
Archana – our host for this week – has proposed a fantastic #nowaste or rather a #bestfromwaste kitchen theme. I thought it was a great reason to record this stock recipe that I have used in many of my soup recipes on this blog. Archana has fabulous recipes from across the world and many of her healthy posts is even inspiring me to start a geriatric special theme in my blogs. Her Srilankan spice powder and Barley Bhel recipes are top of my to-do lists soon !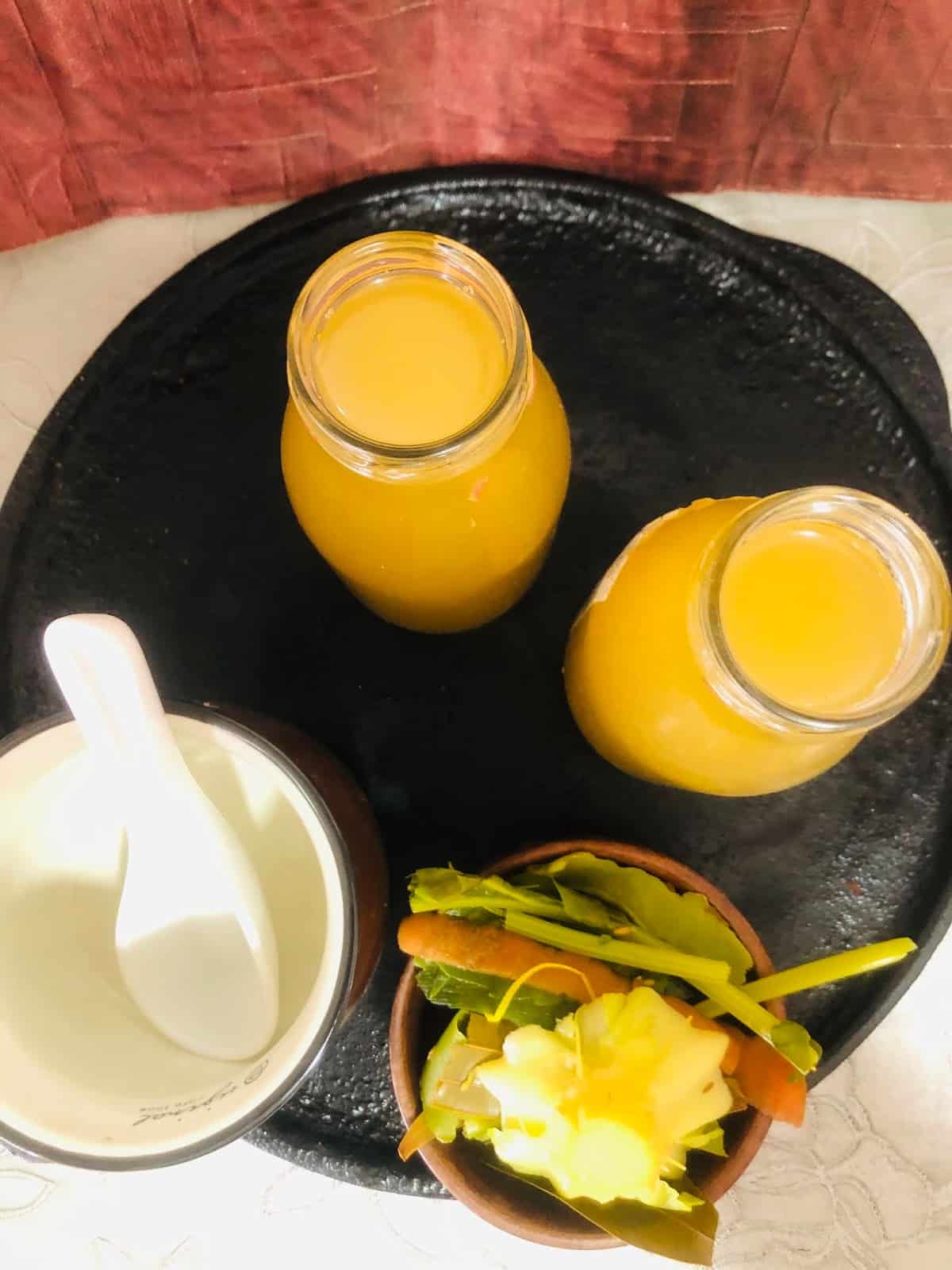 Pin
If you are a soup lover like us, do check out 21+ varieties of soup ( all vegetarian and mostly vegan and GF) here. 
It requires no special effort to put together, except to carefully wash and store what goes into the broth. There are as many ways to make a batch of veg stock as there are varieties of stock.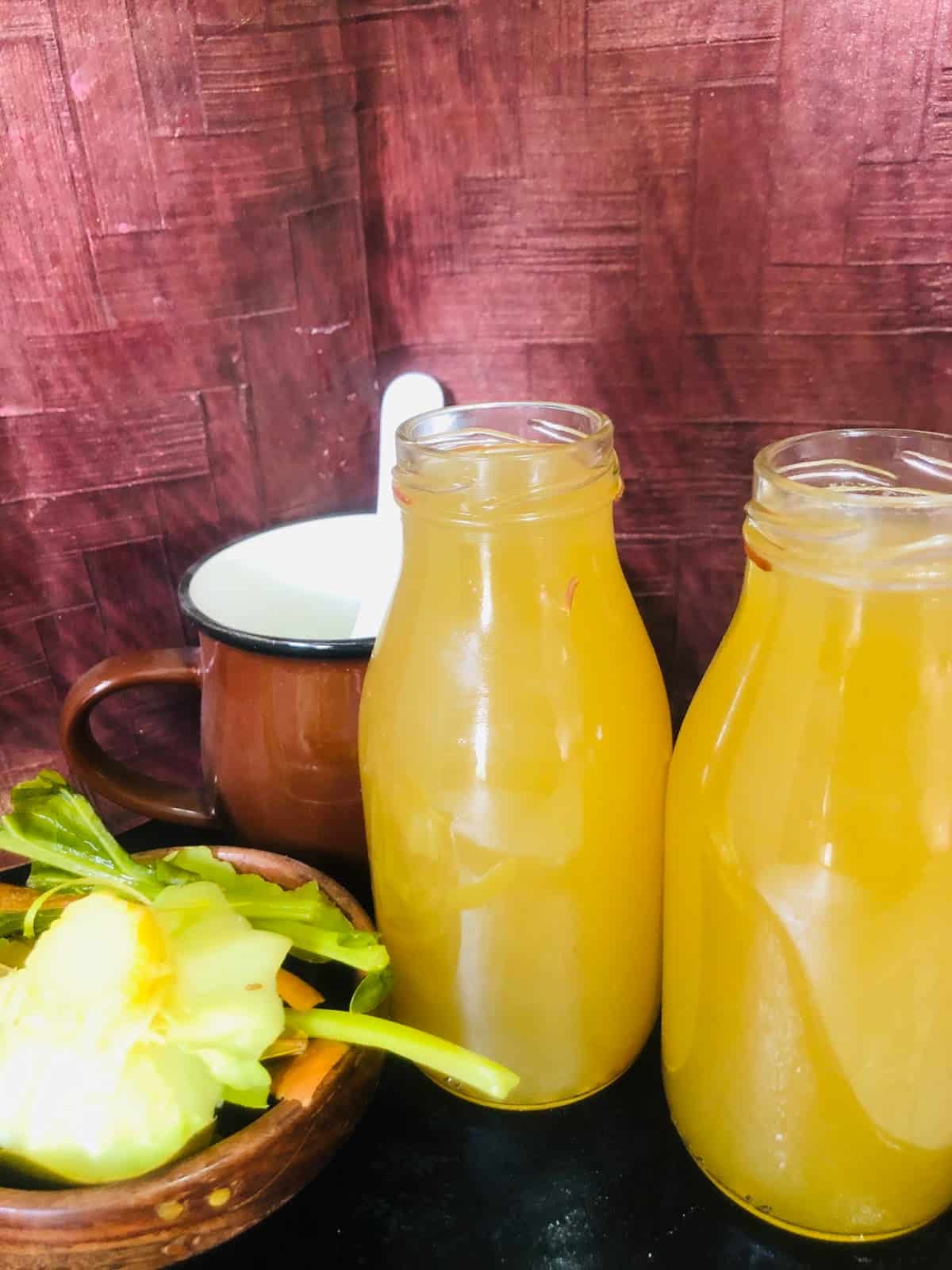 PinPin
My aunt also used to make a version with dal-pani (leftover water after boiling dal in a pot), but my version is simple, takes 20 Mins start to finish and you don't even need to watch over the pot.
Important points to note before making any stock:
Carefully wash and drain all the vegetable ends clear of mud or any impurities

 

I don't usually peel any of my veggies (yes incl potatoes for any dish), except on rare occasions. So if you do peel them, make sure they are free of fungus or spores or any other material you would avoid in the first place

 

If using vegetable tops (crowns of carrots / radish etc), make sure you wash them really well.
Your stock needs to be packed with flavour, but make sure you don't either over salt it or add too many conflicting veggies to make it look and taste weird.
Addition of whole spices mentioned in the recipe below are totally optional, but it's what works for me. Feel free to add or omit any that may not suit you / your kitchen preferences
If refrigerating the stock, bring it to room temperature, and store in glassware / stainless spill proof jars. Use them as quickly as needed.

 

Some freeze the stock too – I haven't tried this method as I prepare fresh stock every time I make a soup. It's a personal preference, so make those minor changes as you wish.
Prep time – 15 Mins , cook time – 20
Mins , makes ~ 1 litre of veg stock 
You would need :
Veg peel (here I also used trimmed broccoli stems , coriander stalks, dew spinach leaves, carrot peels, kohl rabi / knolkohl greens , cabbage stem, etc) – 2 large cups

 

Onion – 1 medium (sliced)

 

2.25 litres of clean , filtered water

 

Salt – to mildly season

 

Turmeric – 1/8 tsp (optional but I like to use it mostly unless am making a clear or creamy white coloured soup)

 

Whole spices (adjust to taste) -whole pepper corn, bay leaf, garlic pods, cloves, cumin, coriander seeds

 
Pls check the embedded video here for detailed instructions on how to make this vegetable stock
Use immediately in soups or store as preferred.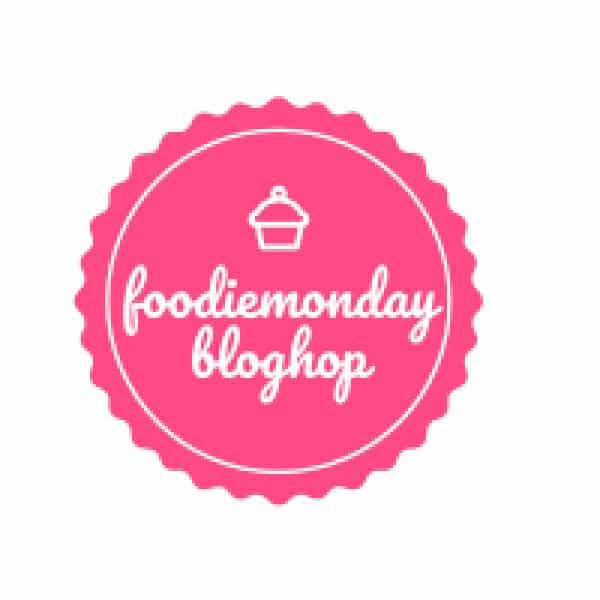 Pin