"Christmas is the Blessed season which
engages the whole world in a conspiracy of love !"
On the eve of Xmas, its time for celebration. And whats better celebration than cake and
cookies and warm goodies just out of the oven.
The nip in the air demands chocolate in many forms, and hot chocolate is
just one of them.
This week at BM there are special holiday treats as a theme.
To begin with is hot chocolate – an eternal favourite for us, through the year. All these 3 treats go to Sandhya's event – holiday Treats (kids delight), original event by Valli.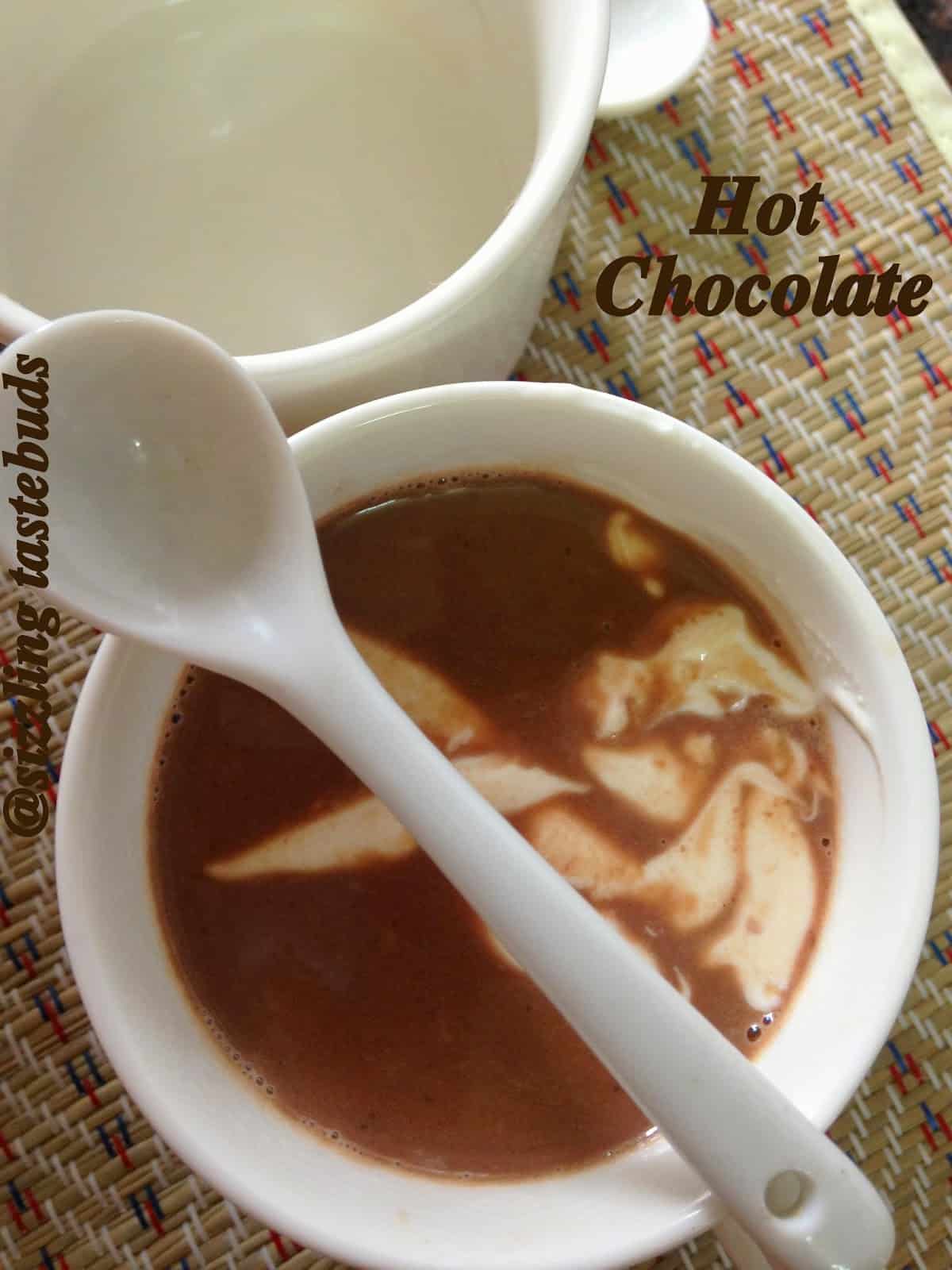 Pin
Hot chocolate as a beverage is
made many ways. But I like to make it this way as my family enjoys it.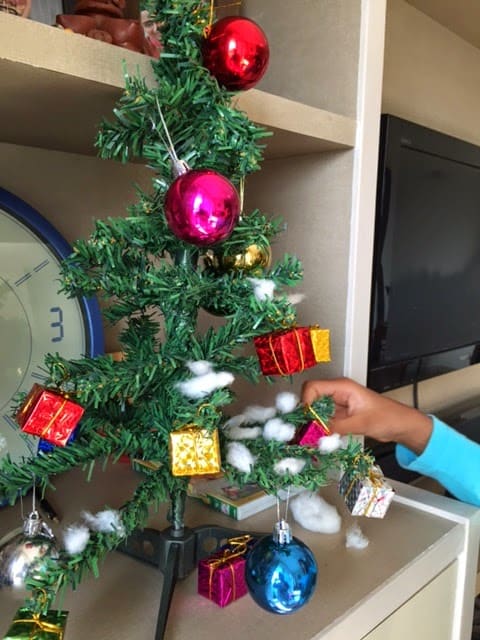 My kiddo decorating the xmas tree at home
May the festive season give you
loads of reasons to smile and enjoy, as the year unfolds into a new 2015 in a
couple of days more. Happy Xmas to all.
Prep time: 10 mins | Cook time : 5
mins | Serves : 2
Hot chocolate
Cuisine type : Hot beverage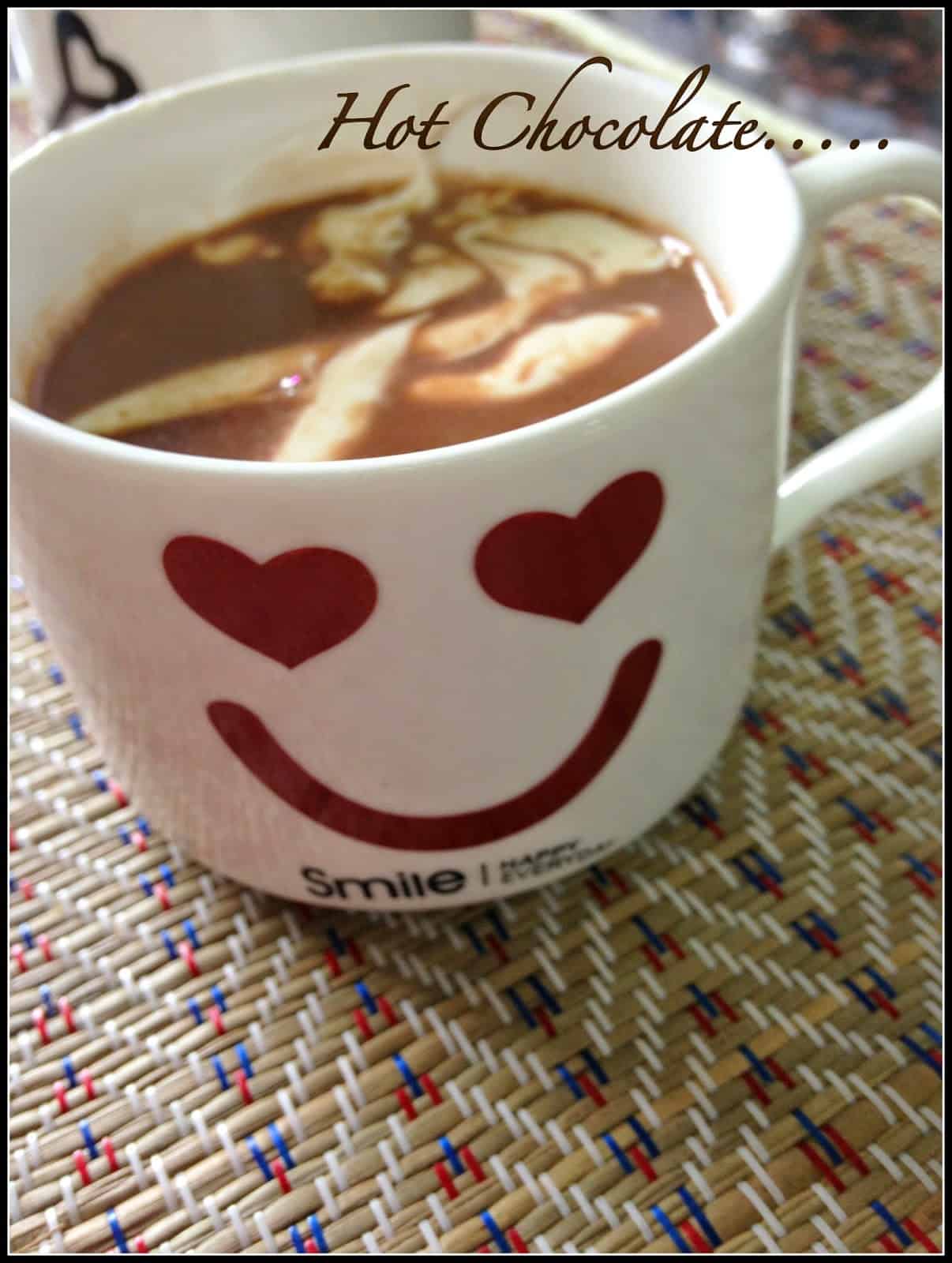 Pin
Ingredients:
Cooking chocolate – 2 bars (about
50 gms)
Milk – normal or soya – 200 ml
Sugar – to taste
Cinnamon powder – ½ tsp
Dry ginger powder – a teeny weeny
pinch
Cream – 1 TBSP
Method:
Boil the milk and keep aside. Melt
the chocolate in a double boiler or microwave for 30 secs till just melted. Add
in the rest of the ingredients (except milk). Mix well.
Stir in this mixture to the boiled
milk and mix well.
Serve hot or warm topped with cream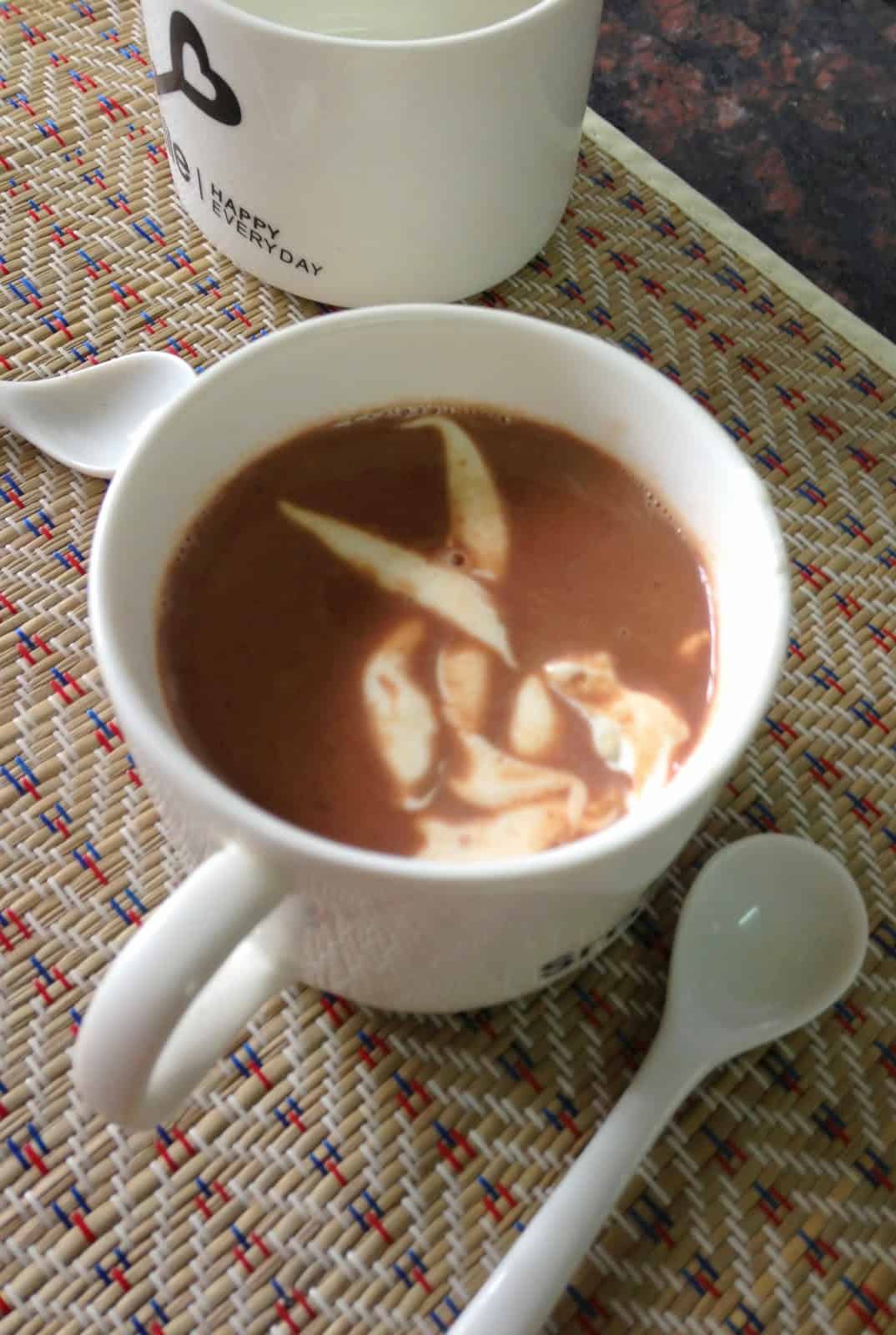 Pin