I know I have been AWOL for a while now, but back here to make amends.
With 3 desserts lined up with Fall / Autumn fruits this week, its the best way to remedy a long absence from my dear readers and this blog, of course !
Without much ado, dig into this seemingly deceptive plain VEGAN muffin thats bursting with flavour and health. I do love pumpkin puree as one of the eggless substitutes, and not just Fall, we get pumpkins / squash through the year so thats a blessing by itself & I tend to make this amazingly delicious DIY Homemade Pumpkin Puree. I dont need to use the canned puree, but if you wish you can use the unsweetened version.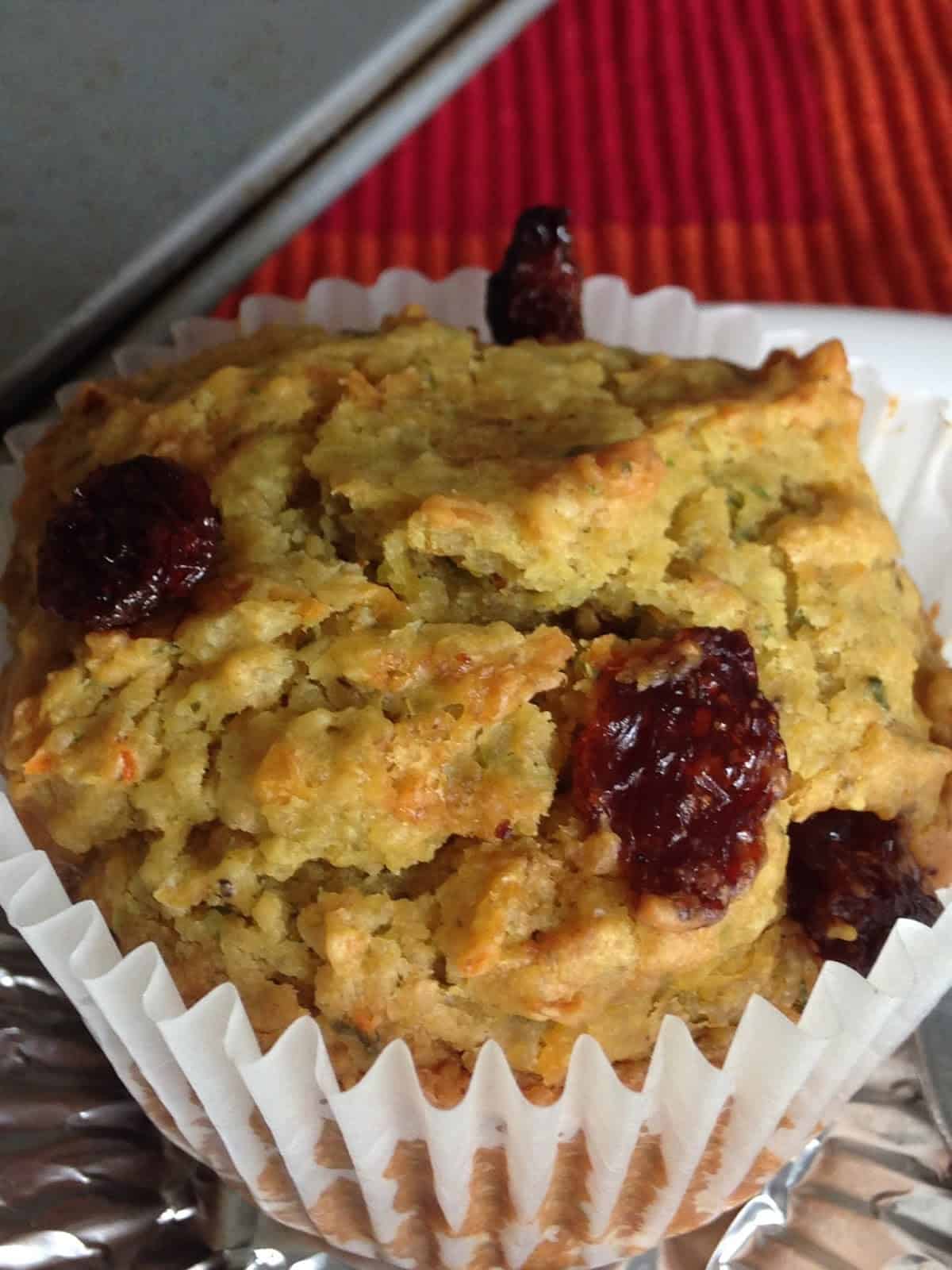 Pin

Other recipes using Pumpkin puree are:

Wholewheat Chocochip Pumpkin Quick Bread (Can you go wrong there ? :-))

&

Almost Vegan Pumpkin and Chocolate Cake (yummm, yes!!)

More Muffin varieties on the blog (Well, as you can see we are quite the muffin-loving family :D)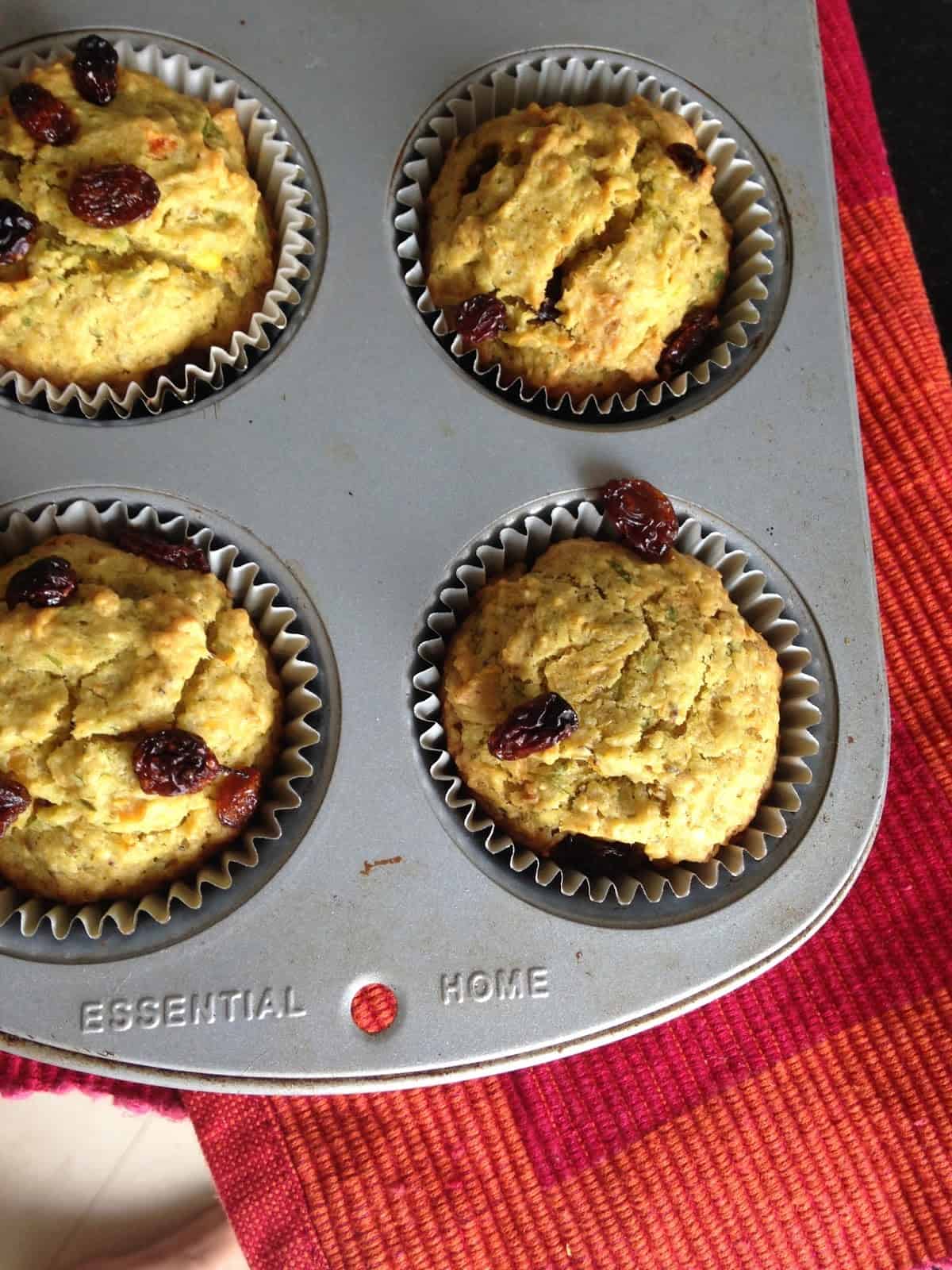 Pin

Today's muffins are half APF and half wholewheat, but you can go either the whole way ! Lets get baking, then. Shall we ?

Prep time : 10 mins, baking time : 22-24 mins, Makes : 8 muffins

What you need:

Dry ingredients:
APF – 1/2 cup
Wholewheat flour – 1/2 cup
Almond flour – 2 TBSP (I love the nuttiness but you can skip this and adjust the liquid accordingly)
Baking powder – 1 tsp
Baking soda- 1/2 tsp
Cinnamon powder – 1/2 tsp (totally optional.)
Liquid:
Homemade Pumpkin Puree (unsweetened) – 1/2 cup + 1 tsp
Brown sugar / Palm sugar – 2/3 cup (adjust sweetness)
Neutral Oil – 2/3 cup
Raisins – 1 TBSP
Vanilla essence – 1/2 tsp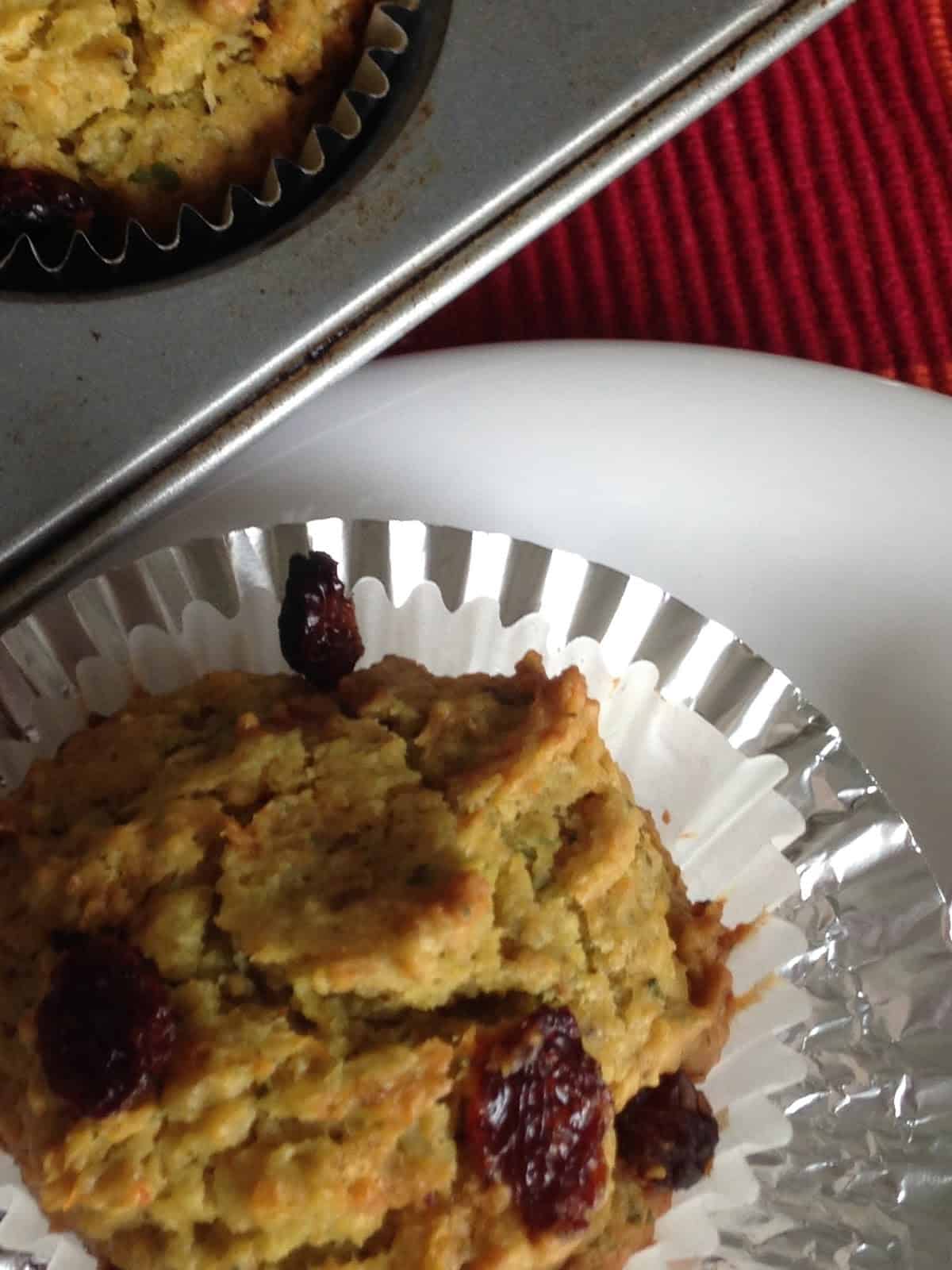 Pin
How to make:
Preheat oven to 170C and line the muffin pans. Sieve the dry ingredients thrice over in a large bowl and keep aside.
Now add the sugar to the puree and fold well, then add the rest of the wet ingredients and fold in till sugar melts and you have a pourable consistency. Add the dry ingredient mix and slowly fold till no dry streaks remain. You may need to adjust the liquid based on the pumpkin puree consistency.
If using dairy, add a tsp of milk to adjust if too dry (I didnt need to)
Spoon 3/4 of the muffin cups, top with few more raisins.
Bake for 20-22 mins till a skewer comes clean.
Serve warm (leftovers well for upto a week).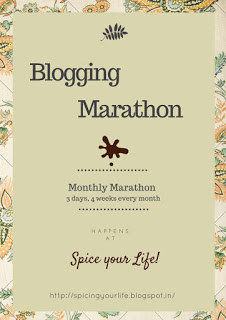 Pin
Sending this to BM #82 under "Fall Desserts" theme !