It's just under a week to the local Ganpati festival , and am sure you have loads of sweets and savouries planned or prepared. This sweet today is not just for any festival but for those last minute eats for Parties and potlucks. Its surprisingly easy to put together even for amateur cooks (and yes, converts the leftover slices of bread to a decadent dessert). No syrup, no heavy duty cooking. The only thing is you need to watch it carefully as it can burn quickly.
These can be one of those desserts you can rustle up for unexpected guests or to satiate a midnight sweet tooth craving. I generally don't make or post too many sweets, but with our dear and Rasgolla Queen Sujata asking us to relieve some Meethe Pal (Sweet moments), this is an apt choice. Sujata has some amazing rasgulla varieties (I have stopped counting how many!) but if you are a fan of Chilli or Mango or even watermelon rasgulla, just head over to her blog.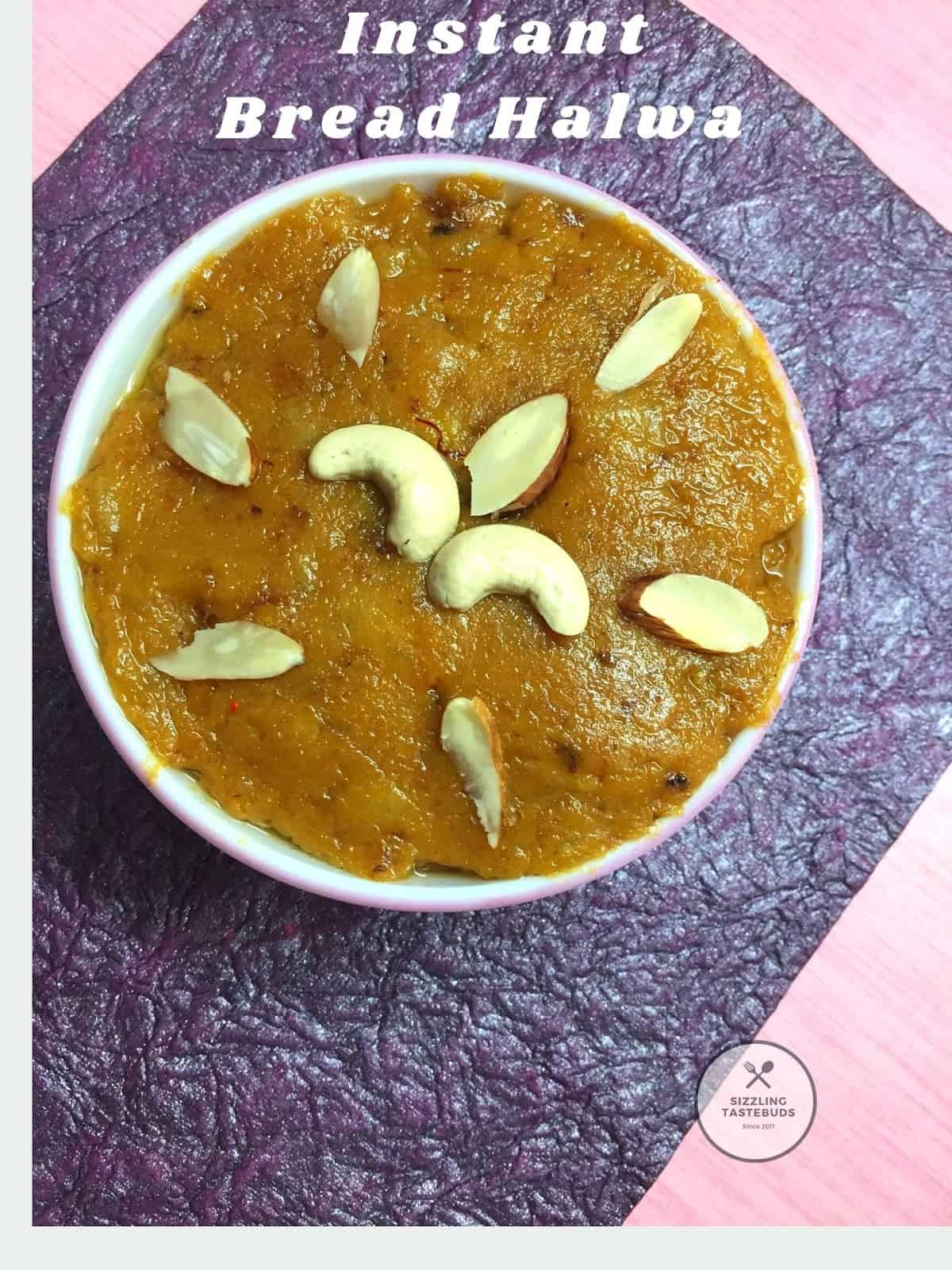 Other Quick Halwas you can look up on the blog include:
PIN FOR LATER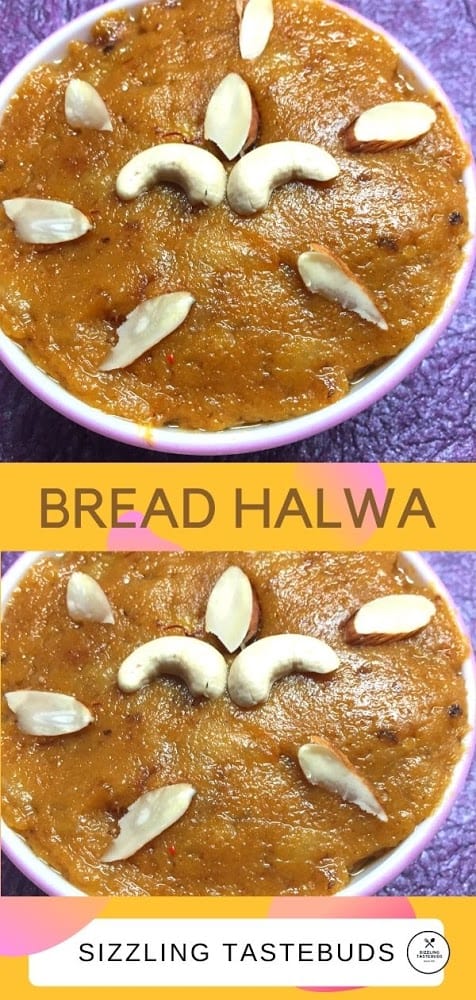 Prep time – 5 mins, Cook time – 20 mins Makes – 2~3 small servings
What you need:
Bread slices ( I used Brown Bread) – 8 slices – cut into cubes
Ghee / clarified butter – 2 TBSP (divided use)
Cow Milk – 1.5 cups (1 cup = 200 ml)
Powdered Sugar – 1/3 cup (adjust to taste)
Saffron threads – few
Food colour – a tiny pinch (opt.)
Elaichi / cardamom powder – 1/8 tsp (opt.)
Vanilla extract – 1/4 tsp (I added, but this is totally optional)
Sliced almonds / cashews – for garnish – 1 tsp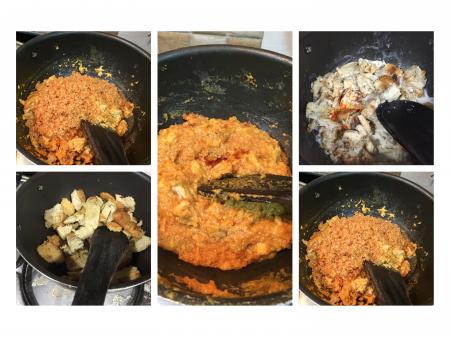 How to:
In a pan, roast the cubed bread slices in half of the ghee till aromatic.
To the same pan, add 3/4 of the milk and mix it well.
Let the bread get mushy and soft in the milk. Now cook it gently on a low flame till it comes together.
Now add the rest of the milk and sugar and mix it well, scraping down the sides of the pan,
Add the saffron and. the food colour (if using). Let it come to a halwa consistency
Add the rest of the ghee now slowly.
When the halwa starts to leave the sides of the pan, add the cardamom powder and extract.
Top with slivered almonds and serve the halwa warm.