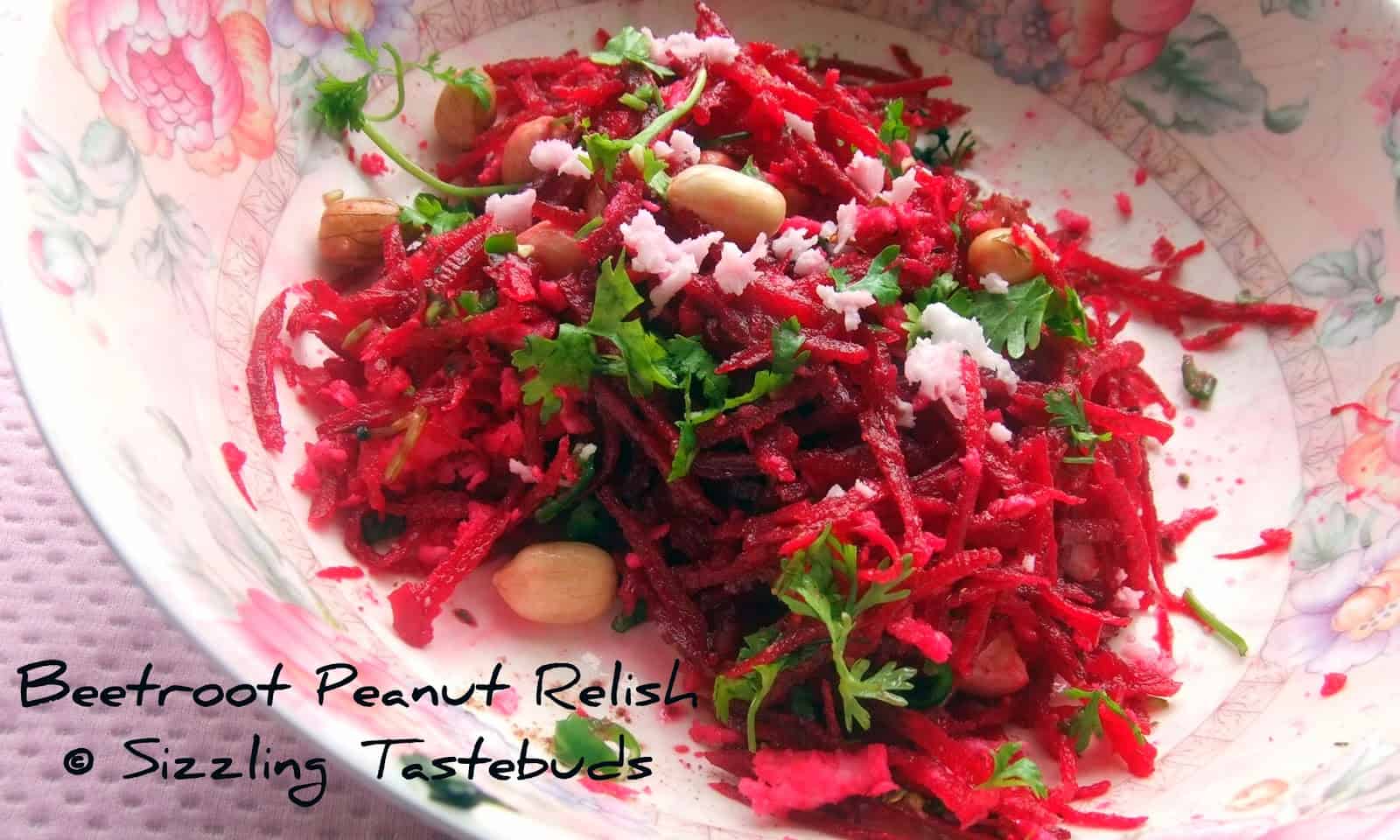 Pin

One of the most important life defining moments has been attending the 7 day course by the Isha Foundation on Inner Engineering  – a subtle feeling, a stirring within – all to be experienced and cannot fathomed with mere words.. If you are wondering what the connection of Isha Foundation is to today's post – I had this dish for the first time during the Isha Foundation's Inner Engineering Course. Two rather varied ingredients coming together to create a magic of a relish that was far beyond any description. You may have this as a stand alone snack or include it as a salad as part of a buffet. Its tangy sweet taste will sure leave your palates tingling. Let's get on to the recipe – Beetroot Peanut Relish. You may also temper it with a oil + mustard + cumin, but tastes just about the same even without the tadka / tempering.. Sending this to Day 6 of Blogging Marathon under "No cook Dishes". Check out my friends from BM here.

For more dishes using Beetroot including knowing more about its health benefits, check out :

Prep time : 10 mins + soaking time. Serves : 3

Ingredients:
Beetroot – 1 medium
Raw Peanuts /groundnuts / Verkadalai – a handful or may be 1/8 cup
Grated coconut – 1 TBSP
Chaat Masala – 1/2 tsp
Green chillies – 1 no
Lemon juice – 1/2 TBSP
Salt – to taste
Coriander and curry leaves – a few sprigs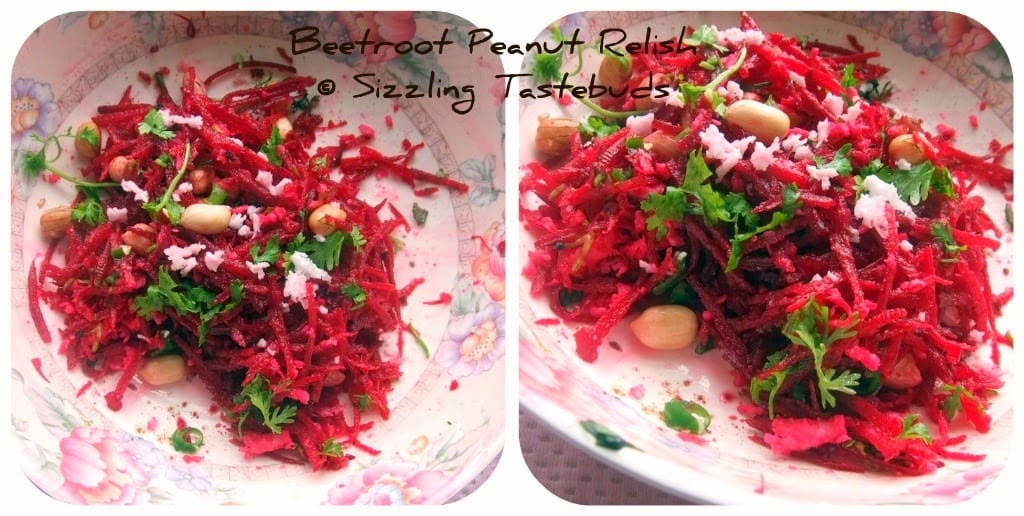 Pin
Method:
1) Wash and soak the peanuts for 2 -3 hours (or overnight if you are pressed for time) in tepid water.
2) Wash, peel , halve the beetroot. Wash the halves again under running water continuously for 2 -3 mins to let all the red stains wash off (imp for a salad). Grate into fine threads.
3) Drain the washed peanuts. In a bowl, mix peanuts, grated beets, coriander, curry leaves,chaat masala, lemon juice and mix well. Add deseeded and minced green chillies to this and toss once.
4) Add the grated coconut and salt and serve immediately. You may add a dash of grated ginger or fresh pepper powder to spice it up 🙂