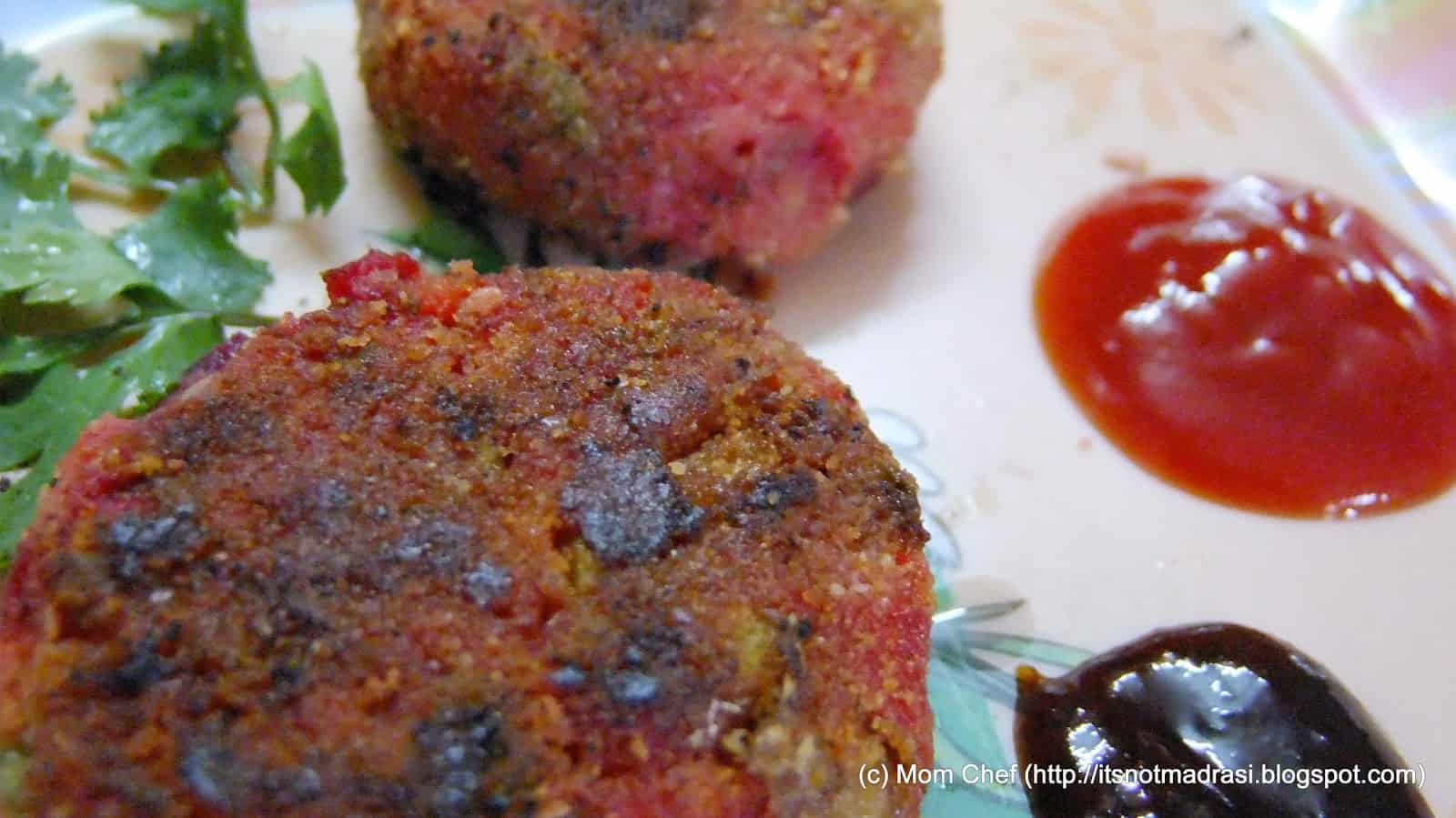 Pin



Cutlets are one clever way moms disguise veggies that kids loath / don't look forward to. I thought I didn't have to do this with my daughter, but with the "Lays Chips" and "Kurkure" commercials hugging the television and making their appearance in kids' lunch boxes too, this exercise was seeming mandatory, and soon enough moved to the critical  stage when veggies came back untouched in the school lunch box 🙂

Beetroot was one veggie that's not a popular choice even with adults due to the stain it leaves on the plate / utensil while cooking. However, its a veggie filled with nutrition as detailed in my earlier post – Beetroot poriyal. Today, I made Beetroot Cutlets with this vegetable as the main ingredient. I restrained from adding green chillies in any form and also used powdered "soup sticks / bread sticks" instead of bread crumbs, and the texture was quite different. This can be either a lunch box item or an evening snack too with Tomato Sauce  and / or "imli/tamarind chutney".

Update: Am sending this to Soumya's Toddler Breakfast Ideas & Sarah's Think Pink event (with a link to official Monthly Mingle page)

Preparation time : 20 mins. Cooking time : 20 mins

Makes : 6 cutlets

Ingredients:
Beetroot – 1/2 (large)
Potato – 2 medium sized
Carrot – chopped -1/4 cup
Beans chopped – 1/4 cup
Peas – 1/4 cup
Cornflour – 1/2 tsp
Salt – to taste
Amchur / dry mango powder – 1/2 tsp
Red chilli powder – 1/2 tsp
Turmeric – 1/2 tsp
Jeera (Cumin) powder – 1/2 tsp
Coriander – chopped.
Bread crumbs / Soup sticks crumble- 5 tbsp (skip for GF, and use Arrowroot instead)
Oil – 4 tbsp (to shallow fry)
Method:
1) Boil the veggies in a pressure cooker. Drain under running water
2) Mash the veggies well, add all the masala powders, salt, turmeric and coriander and mix well.
3) Make small roundels of this mixture and pat into patties in your palm.
4) Roll these roundels in bread crumbs / Soup sticks crumble and shallow fry with oil
5) Serve hot with coriander chutney / Tomato sauce / Khatta-meetha (tamarind-date) chutney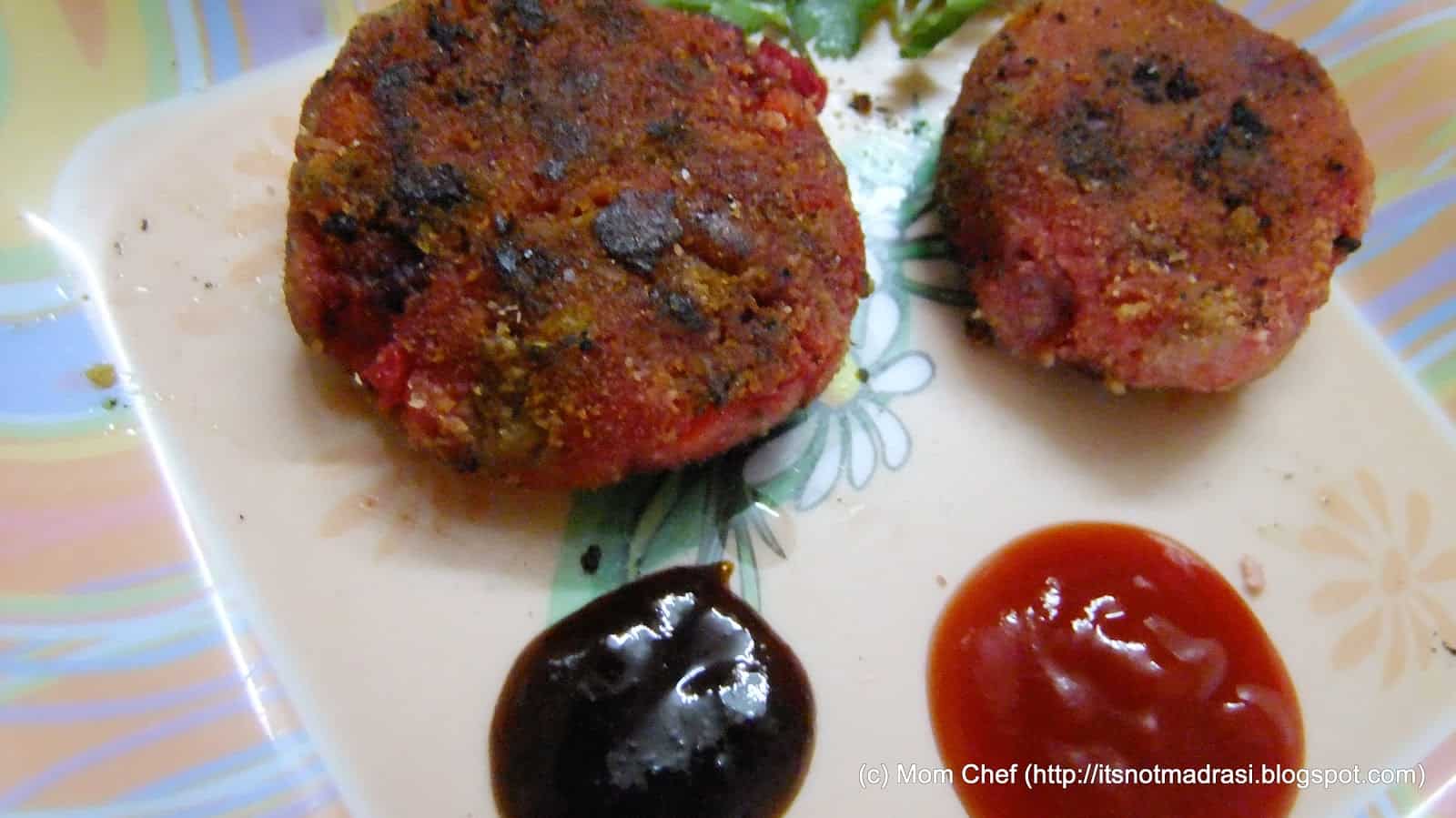 Pin