"30 days hath September ; April June and November"
…so goes the Nursery Rhyme.
We are not talking kindergarten, yet these 30 days starting today
are going to be different. 26 Alphabets. 20 bloggers. That's 26 * 20 = 520 new
recipes – featuring Baked / Fusion / Street Food / Regional cuisine … –
that's surely no child's play as we all could tell you … 🙂
And all this as part of the Alphabet themed Mega Marathon this
September (BM # 32) . Happening here with Valli and my co bloggers. Excited to
be part of it, and delighted to present to you over the next 26 days a
repertoire of cooking from Karnataka and Tamilnadu cuisine. 
Hope you enjoy the
ride as much as it gives me happiness to present a peek into cuisines from
these two states (well, like Chetan Bhagat's novel, I do belong to both these
states, although living in a third now ;-)) Enjoy !  Thanks to Preeti, my
co marathoner who designed this cute logo exclusively for this event :-))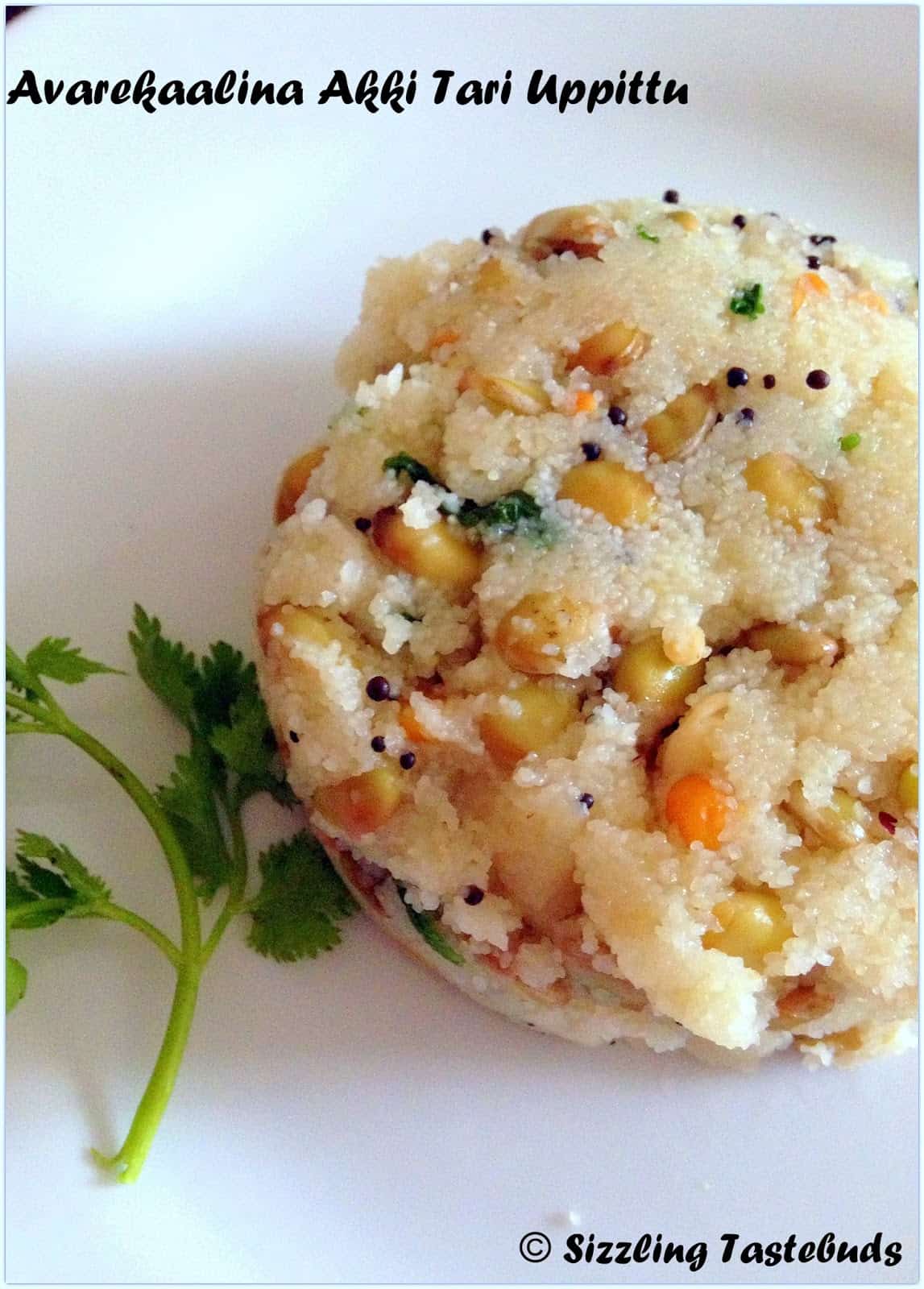 Pin

For the first day with Alphabet
A, we kick off with a Savoury Pudding (aka Upma / or Uppittu (as its known in Kannada) made with
Field Beans (or Avarekaalu).
I do make different varieties of Upma with Lapsi (broken Wheat), Sevai (broken Vermicilli), Oats, Soji (Cream of Wheat) or even Poha and today's version comes with Broken
Rice. This is generally made for breakfast or evening snacks.

Refer here on how to make broken Rice at home.

This Upma is a favourite amongst those whose roots belong to
Bangalore, and in the Nov-Dec-Jan season when field Beans (or Avarekaalu) is
available aplenty, there are a zillion dishes made out of this produce.

Today's is a favourite in
my family, and the authentic version comes with using Broken Ricerather than
Sooji (Vermicilli) for this Upma. So, lets get cracking…

Prep time : 15 mins | Cook time : 15 mins | Serves : 2

Field Beans Savoury Pudding (Upma) made with Broken Rice – served best with plain
curds

Notes:

1) Addition of onions is entirely optional, and I havent added it
; however, the dominance of the fresh field beans is the most important aroma
in this Upma. Do not skip adding the ghee for a superior taste 🙂

2) You could make this Upma with ordinary sooji (cream of wheat
also). Be sure to add slightly less water if doing so

3) Pressure cook the field beans with a pinch of salt and drain
water before use.

Ingredients:
Rice Rava (Cracked Raw Rice) – 2 cups
Field Beans – 1/2 cup
Oil – 2 TBSP
Ghee – 2 tsp (dont scrimp!)
Salt – to taste
Mustard seeds – 1 tsp
Hing  / Asafoetida – a generous pinch
Urad Dal / Split black gram – 1 tsp
Cashewnuts / peanuts – few (optional)
Grated Ginger – 1/2 tsp (optional but recommended)
Green chillies – finely chopped – 2
Red chillies- broken – 2 medium
Curry leaves & Coriander leaves – few
Grated coconut – 2 tsp
Lemon juice – 1/2 tsp (opt.)
Method:
Deseed field beans from the pod, and pressure cook with a pinch of
salt for 2-3 whistles. Drain
Bring 3.5 cups of water to a rolling boil.
In a pan, add 1 TBSP oil. Splutter mustard, urad dal, hing, curry
leaves, ginger and chillies. Saute for 1 min. Add the broken rice (Rice Rava)
and on a low-medium flame, fry for 2-4 mins till it emits a nice aroma but
doesnt burn. Transfer to a plate and cool
In the same pan, add the remaining oil and add the boiled field
beans. Saute for about 2 mins. Now add the boiling water, requisite salt and
bring to a boil once more. 
Add the roasted and tempered rava into the water, and stir
continuously to ensure no lumps are formed.
Once its a gooey mass, tip in the ghee and chopped coriander and
immediately cover tightly. Cook on low flame for 6-7 mins or till done and the
Upma leaves the sides of the pan. Finish with grated coconut and lemon juice.
Switch off flame, and serve hot with plain curds or just sugar on
the side :-))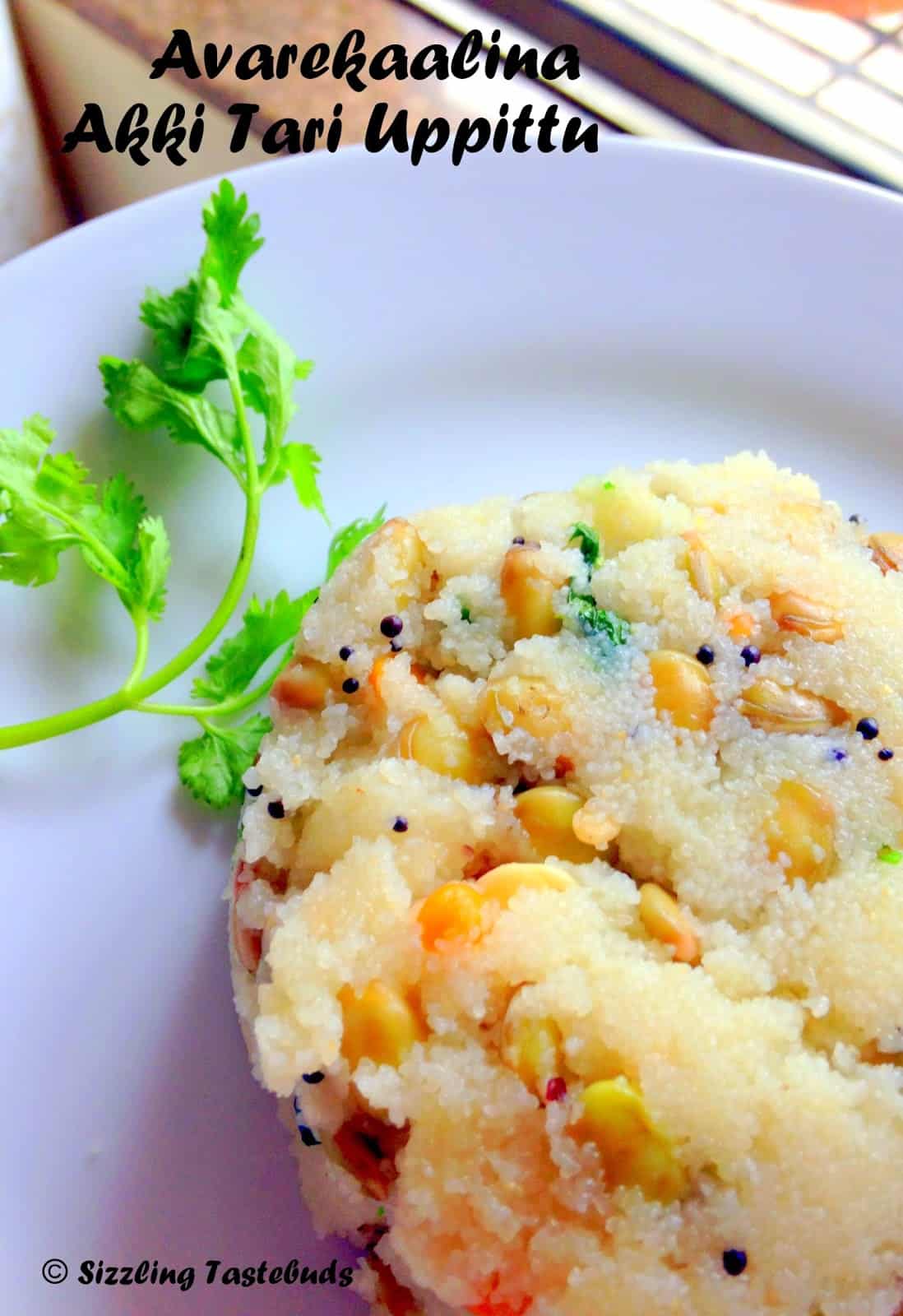 Pin
#Bangalore

Pin
Logo courtesy : Preeti
Check out the Blogging Marathon page for the other Blogging Marathoners doing BM# 32