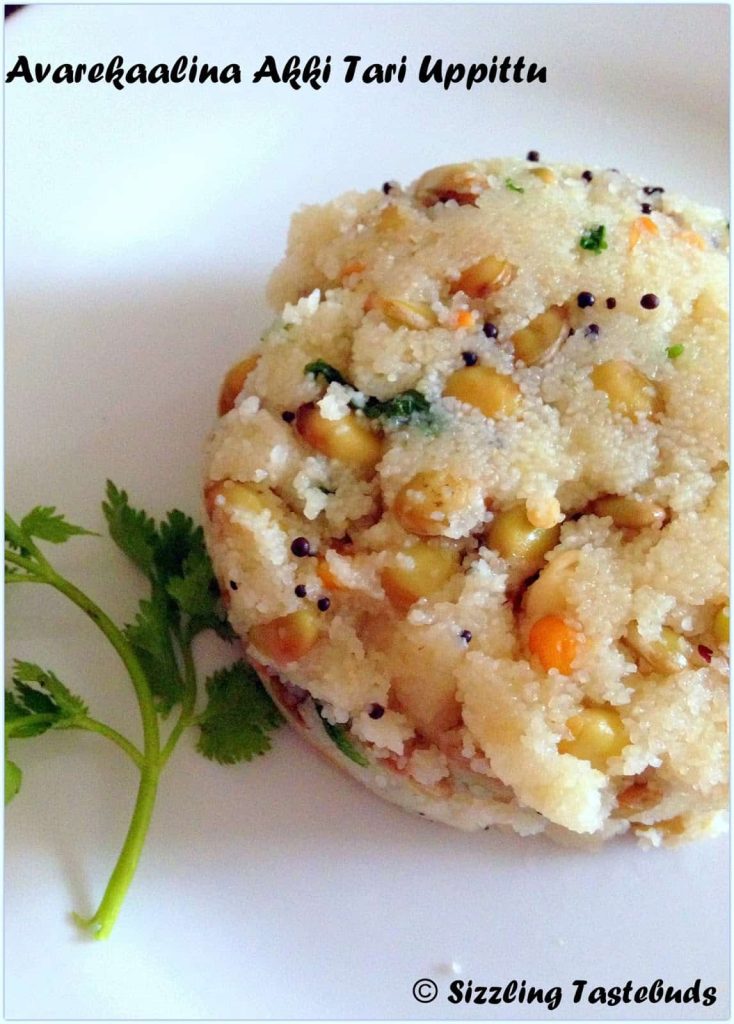 Upma with field beans (Avarekaalu)
There are upma lovers and then there is the hate club too too. Thankfully me and my family belong to the former and are always looking for newer varieties of Upma.
Upma / Savoury Pudding (aka Upma / or Uppittu (as its known in Kannada) made with Field Beans (or Avarekaalu) today . Avarekalu is also known as Mochai in TAmil or Val Papdi in Hindi / Gujrati
I do make different varieties of Upma with Lapsi (broken Wheat), Sevai (broken Vermicilli), Oats, Soji (Cream of Wheat) or even Poha and today's version comes with Broken Rice. This is generally made for breakfast or evening snacks.
Kharabhath | Spicy Veg Upma from Karnataka
Kharabhath is a semolina based savory pudding made in Karnataka. It has vegetables added with a special spice mix. Eaten as breakfast or snack
Check out this recipe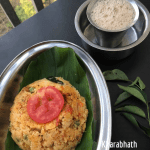 Varagu Upma | Kodo Millet Upma – GF, Vegan
Varagu Upma or Kodo Millet upma is a quick, Gluten Free Breakfast or snack made with Kodo Milllet. Served hot for a nutritious breakfast option.
Check out this recipe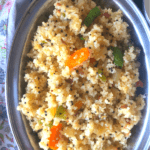 Biyyapurava Majjiga Upma
Biyyapurava Majjiga Upma is an Andhra style majjiga upma (rice semolina based savoury pudding made with cracked rice and buttermilk). Served as breakfast or tiffin
Check out this recipe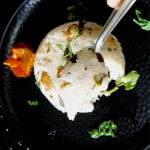 Refer here on how to make broken Rice at home.
This Upma is a favourite amongst those whose roots belong to Bangalore, and in the Nov-Dec-Jan season when field Beans (or Avarekaalu) is available aplenty, there are a zillion dishes made out of this produce.
Today's is a favourite in my family, and the authentic version comes with using Broken Rice rather than
Sooji (Vermicelli) for this Upma. So, lets get cracking…
Prep time : 15 mins | Cook time : 15 mins | Serves : 2
Field Beans Savoury Pudding (Upma) made with Broken Rice – served best with plain curds
Notes:
1) Addition of onions is entirely optional, and I haven't added it – however, the dominance of the fresh field beans is the most important aroma in this Upma. Do not skip adding the ghee for a superior taste 🙂
2) You could make this Upma with ordinary sooji (cream of wheat also). Be sure to add slightly less water if doing so
3) Pressure cook the field beans with a pinch of salt and drain water before use.
PIN FOR LATER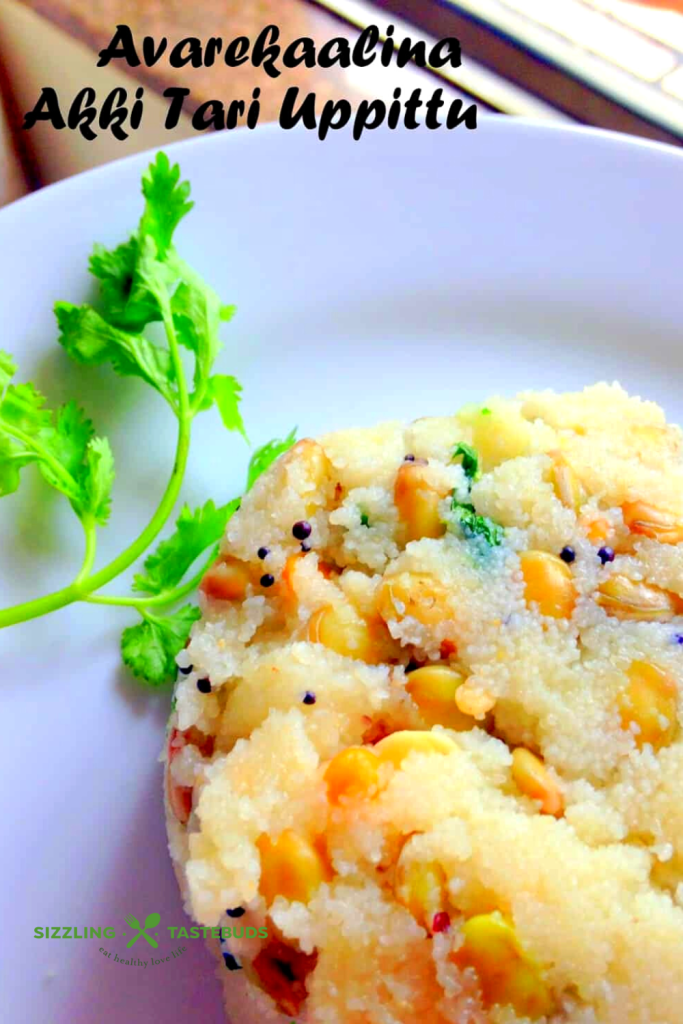 What you need to make Avarekalu Akki Thari Uppittu
Rice Rava (Cracked Raw Rice) – 2 cups
Field Beans – 1/2 cup
Oil – 2 TBSP
Ghee – 2 tsp (dont scrimp!)
Salt – to taste
Mustard seeds – 1 tsp
Hing / Asafoetida – a generous pinch
Urad Dal / Split black gram – 1 tsp
Grated Ginger – 1/2 tsp (optional but recommended)
Green chillies – finely chopped – 2
Red chillies- broken – 2 medium
Curry leaves & Coriander leaves – few
Grated coconut – 2 tsp
Lemon juice – 1/2 tsp (opt.)
How to make Avarekalu Akki Thari Uppittu
Deseed field beans from the pod, and pressure cook with a pinch of salt for 2-3 whistles. Drain
If you don't have access to a Pressure cooker, cook the beans in a pot of hot water and a pinch of salt till soft but not mushy
Bring 3.5 cups of water to a rolling boil.
In a pan, add 1 TBSP oil. Splutter mustard, urad dal, hing, curry leaves, ginger and chillies. Saute for 1 min.
Add the broken rice (Rice Rava) and on a low-medium flame, fry for 2-4 mins till it emits a nice aroma but
doesn't burn.
Transfer to a plate and cool
In the same pan, add the remaining oil and add the boiled field beans. Saute for about 2 mins.
Now add the boiling water, requisite salt and bring to a boil once more.
Add the roasted and tempered rava into the water, and stir continuously to ensure no lumps are formed.
Once its a gooey mass, tip in the ghee and chopped coriander and immediately cover tightly.
Cook on low flame for 6-7 mins or till done and the Upma leaves the sides of the pan.
Finish with grated coconut and lemon juice.
Switch off flame, and serve hot with plain curds or just sugar on the side :-))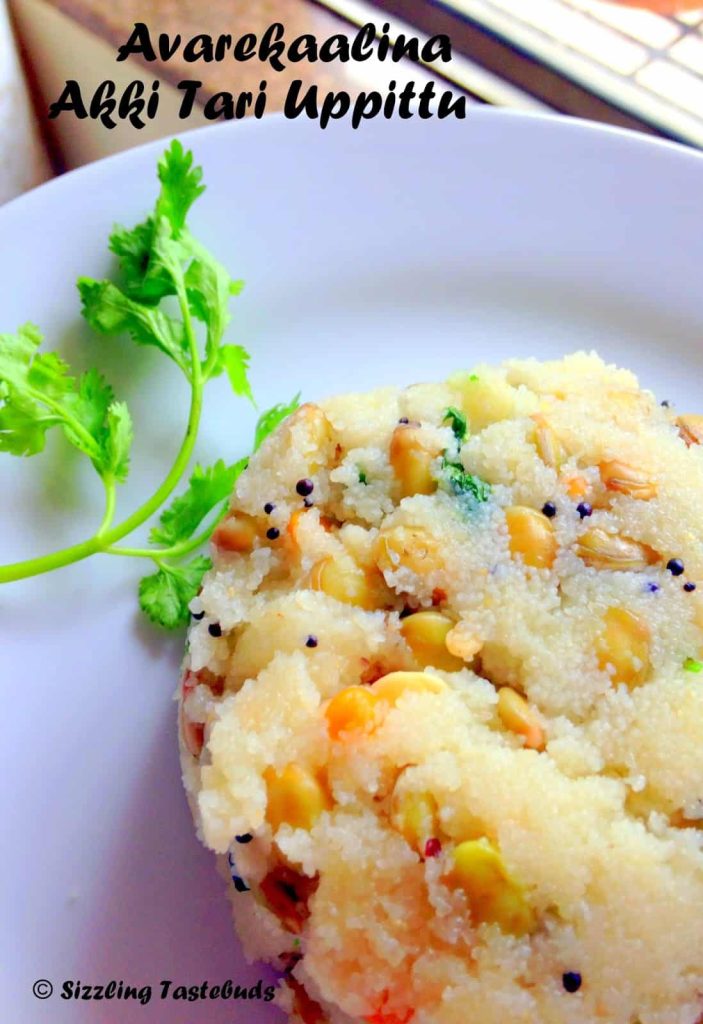 Liked this recipe? SIGN UP FOR THE Sizzling Tastebuds Newsletter (No Spam, Promise!) for fresh, healthy and tasty recipes right into your inbox. Please consider leaving a star ???? rating on this recipe to encourage us . Do FOLLOW Sizzling Tastebuds ON Facebook, Twitter, Pinterest AND  Instagram for fresh content, latest recipes and much more!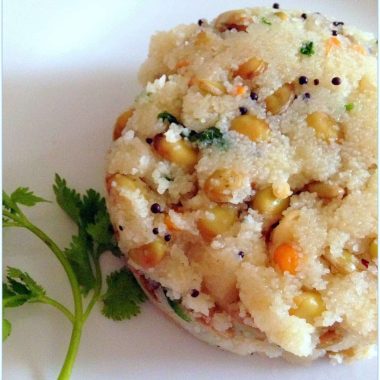 Avarekaalu Akki Thari Uppittu | Hyacinth Beans Upma with Broken Rice
A savoury pudding (upma) made with Avarekaalu or hyacinth beans. It is entirely gluten free and is served for breakfast or snack.
Equipment
Pressure Cooker

on use a deep bottomed thick pan

Thick Bottomed Pan

Pots and Pans
Ingredients
2

cups

Rice Rava

1/2

cup

Hyacinth beans

field beans / Avarekalu

2

TBSP

oil

2

tsp

skip for vegan, and sub with 2 tsp oil

1

tsp

Mustard seeds

1

tsp

Split black gram

urad dal

1/2

tsp

ginger

grated

2

Green chillies

2

Dry Red chillies

halved

1

sprig curry leaves

2

tsp

Coriander leaves

2

tsp

Coconut

fresh / frozen, grated

1

tsp

Lemon juice

opt. But recommended
Instructions
Deseed field beans from the pod, and pressure cook with a pinch of salt for 2-3 whistles. Drain

If you don't have access to a Pressure cooker, cook the beans in a pot of hot water and a pinch of salt till soft but not mushy

Bring 3.5 cups of water to a rolling boil.

In a pan, add 1 TBSP oil. Splutter mustard, urad dal, hing, curry leaves, ginger and chillies. Saute for 1 min. Add the broken rice (Rice Rava)
and on a low-medium flame, fry for 2-4 mins till it emits a nice aroma but
doesn't burn.

Transfer to a plate and cool

In the same pan, add the remaining oil and add the boiled field beans. Saute for about 2 mins.

Now add the boiling water, requisite salt and bring to a boil once more.

Add the roasted and tempered rava into the water, and stir continuously to ensure no lumps are formed.

Once it's a gooey mass, tip in the ghee and chopped coriander and immediately cover tightly.

Cook on low flame for 6-7 mins or till done and the Upma leaves the sides of the pan.

Finish with grated coconut and lemon juice.

Switch off flame, and serve hot with plain curds or just sugar on the side :-))
Nutrition
Calories:
597
kcal
Carbohydrates:
109
g
Protein:
12
g
Fat:
12
g
Saturated Fat:
2
g
Polyunsaturated Fat:
4
g
Monounsaturated Fat:
4
g
Cholesterol:
2
mg
Sodium:
107
mg
Potassium:
320
mg
Fiber:
5
g
Sugar:
2
g
Vitamin A:
118
IU
Vitamin C:
18
mg
Calcium:
47
mg
Iron:
2
mg