Matki chi usal is a delicious gravy from Maharashtra. It's a semi solid kind of gravy made with moth beans (a.k.a matki in local lingo), although Usal is also had in the dry sautè form. Having been in Mumbai for considerably long now, we have started adapting these local cuisines as part of the daily menu plan and these sprouted curry is part of a fortnightly meal rotation. 
The kids love this with hot chapatis for dinner. It also makes an excellent source of fibre (due to its sprouting, although sprouting is optional) and protein as a legume. 
PIN FOR LATER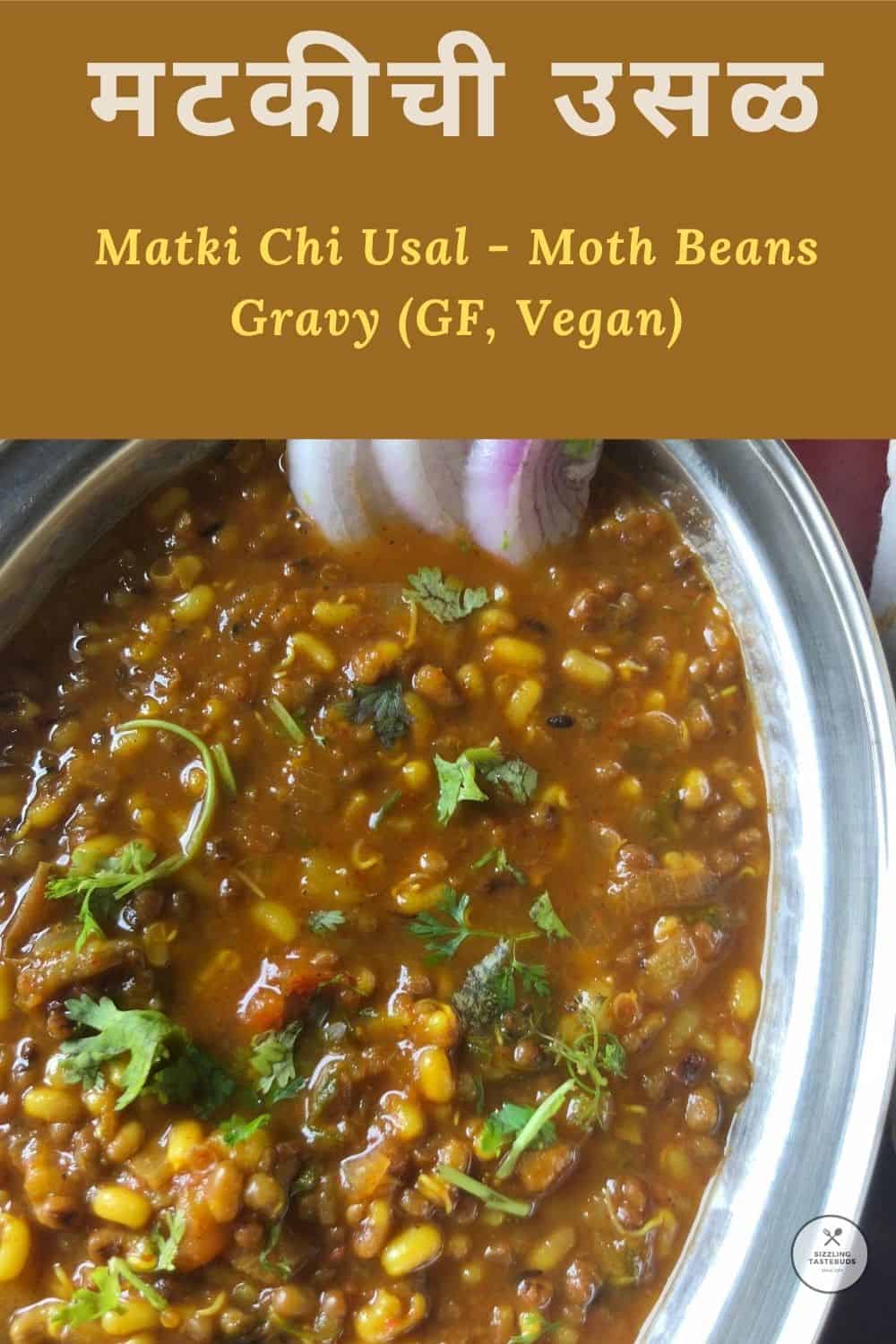 Pin
Other Maharashtrian dishes on the blog are 
Priya Vijay who blogs at SweetSpicyTasty gave us #Maharashtrian cuisine as a theme. Her Farali Chivda is something I would love to try out soon. 
Vegan GF and filling – that's a good dish to have for your meal, isn't it ? Let's get cracking.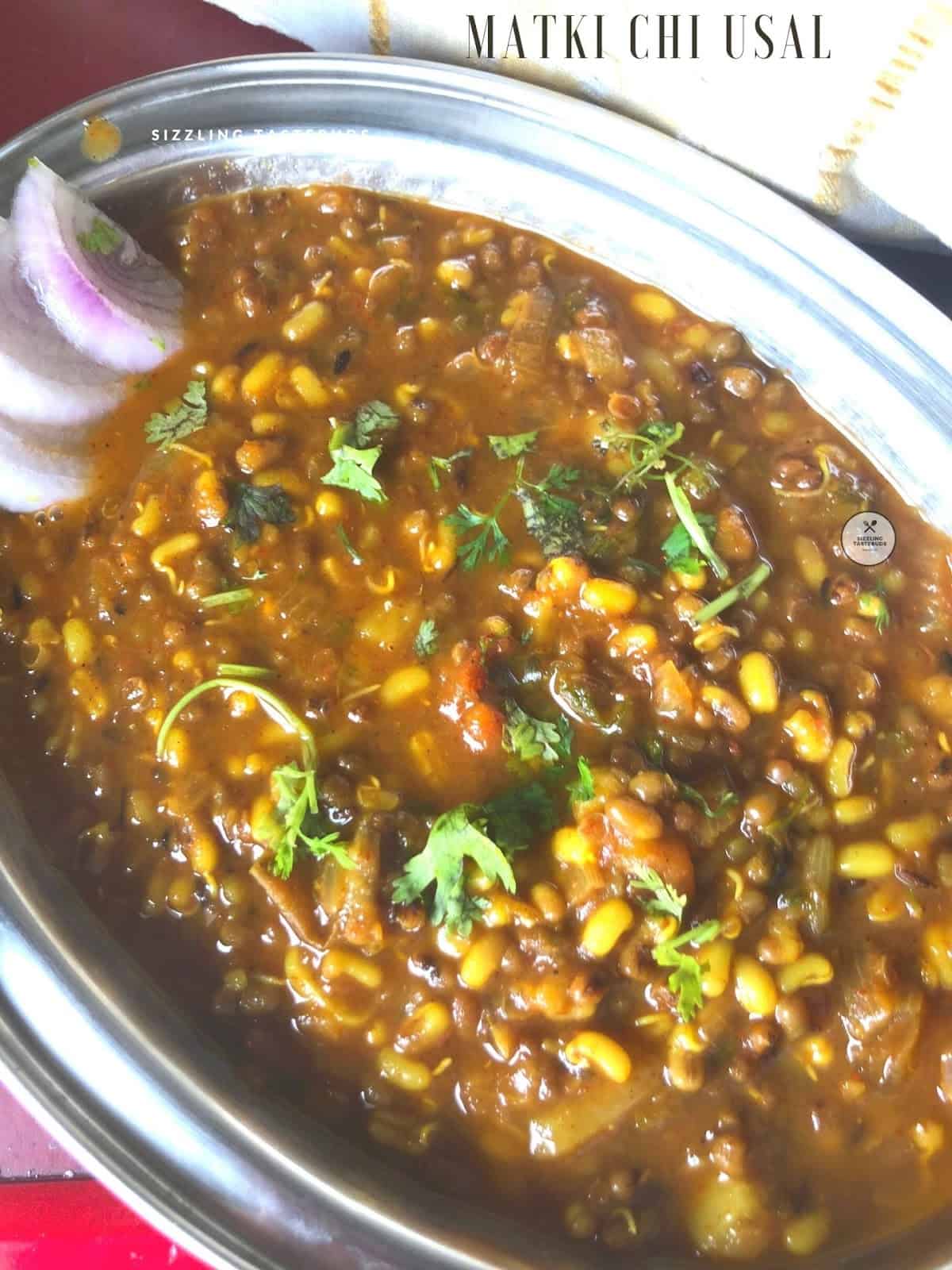 Pin
Soak time – 8 hrs of soaking time + Sprouting (optional). 
Prep time – 10 mins
Cook time – 15 mins
Serves – 4
Cuisine : Maharashrian (indian). 
Course : Side dish / snack; 
spice level – medium 
What you need:
Moth beans / Matki (you can also make this with cow pea / alasandhe OR dried vatana / dried peas) – 150 grams
Oil – 1 TBSP
Tempering : Curry leaves, Mustard seeds 1/2 tsp, Cumin seeds – 1/2 tsp
turmeric -1/4 tsp
Potato – 2 medium (or 1 large)
Onion – 1 large (minced)
Ripe Tomato – 1 large
Spice powders:
Goda Masala – 1/2 tsp
Garam masala – 1/2 tsp
Red Chilli Pwdr – 1/2 tsp
Dhania powder / Dry Coriander powder – 1 TBSP
Kashmiri Red chilli pwdr – 1 tsp
Amchur / dry mango powder – 1/2 tsp
Sugar – 1/2 tsp (opt. But recommended) 
Garnish – Lemon juice 1 TSP + chopped coriander – 1 TBSP
How to:
Soak the moth beans overnight (or till they double). Drain (at this stage, you can sprout them or use as is).
In a pressure pan, heat oil. Splutter the tempering ingredients. Add turmeric, minced onion .Add salt and sauté well till onions turn golden brown. Now add soaked matki (moth beans), cubed potato

 

tomato and the spice powders. 
Sauté well for 3-4 mins till the oil slightly separates. Add 1-1.5 cups of water and pressure cook for 4-5 whistles.
Let the pressure come down on its own. Mash up the potatoes a bit to give the gravy more volume and body.

 

Add 2-3 TBSP water if you need to adjust the consistency to a gravy like texture.
Let it simmer for 1-2 mins , at this stage adjust salt and spices.

 

Finish with lemon juice

 

and chopped cilantro.

 

Serve hot with Chapatis or

 Pav (bread rolls)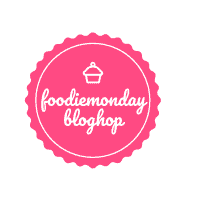 Pin