Mireille who is hosting this month's edition of #Breadbakers has chosen Breads / Bakes with Stone Fruits as a theme. I dont have access to too many varieties of stone fruit during the year, except for a few weeks of plums , Peaches or fresh cherries. But Mango, yes :))
It was the peak of the mango till late last week, and while we enjoy all fruits as a whole, mango is quite versatile and lends itself to slushies / jams / bakes + cakes. This quick bread (or cake if you please) was made on a whim one afternoon, and vanished quite quickly. In hindsight, I should have added a little more of the puree, but will make it again next summer during the Mango bounty.
Till then, enjoy this (almost) Eggless Wholewheat Mango Cardamom Walnut Quick bread for #Breadbakers. – no butter and very negligible fat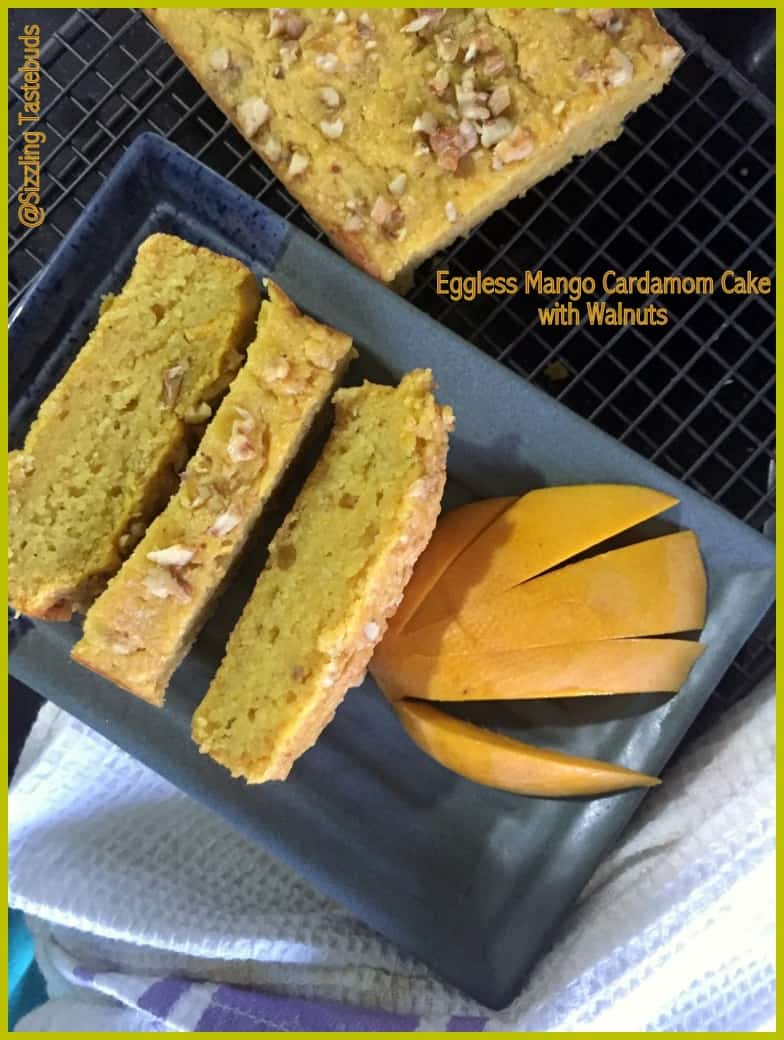 Pin


Prep time : 20 mins, Bake time : 35-40 mins, Makes : a small loaf (approx 300-350 gms)
Adapted from here
Ingredients: (1 cup =240 ml)
Dry ingredients:
Maida / All purpose flour – 1/2 cup
Wholewheat flour – 1/2 cup
Baking powder – 1 tsp
Baking soda – 1/2 tsp
salt – 1/2 tsp
Nutmeg powder – a pinch
Cardamom powder – 1/2 tsp
Fine Semolina / Sooji / Rava – 1/4 cup
Wet Ingredients:
Mango Pulp – 1/2 cup + 3 TBSP (non sweetened if using canned)**
Powdered sugar – 1/2 cup (I used 2 TBSP less)
Yoghurt – 1/4 cup + 1 TBSP
Oil (any neutral oil) – 1/4 cup + 1 TBSP
Topping:
Roasted and chopped walnuts – 1/6 cup (about 1.5 TBSP)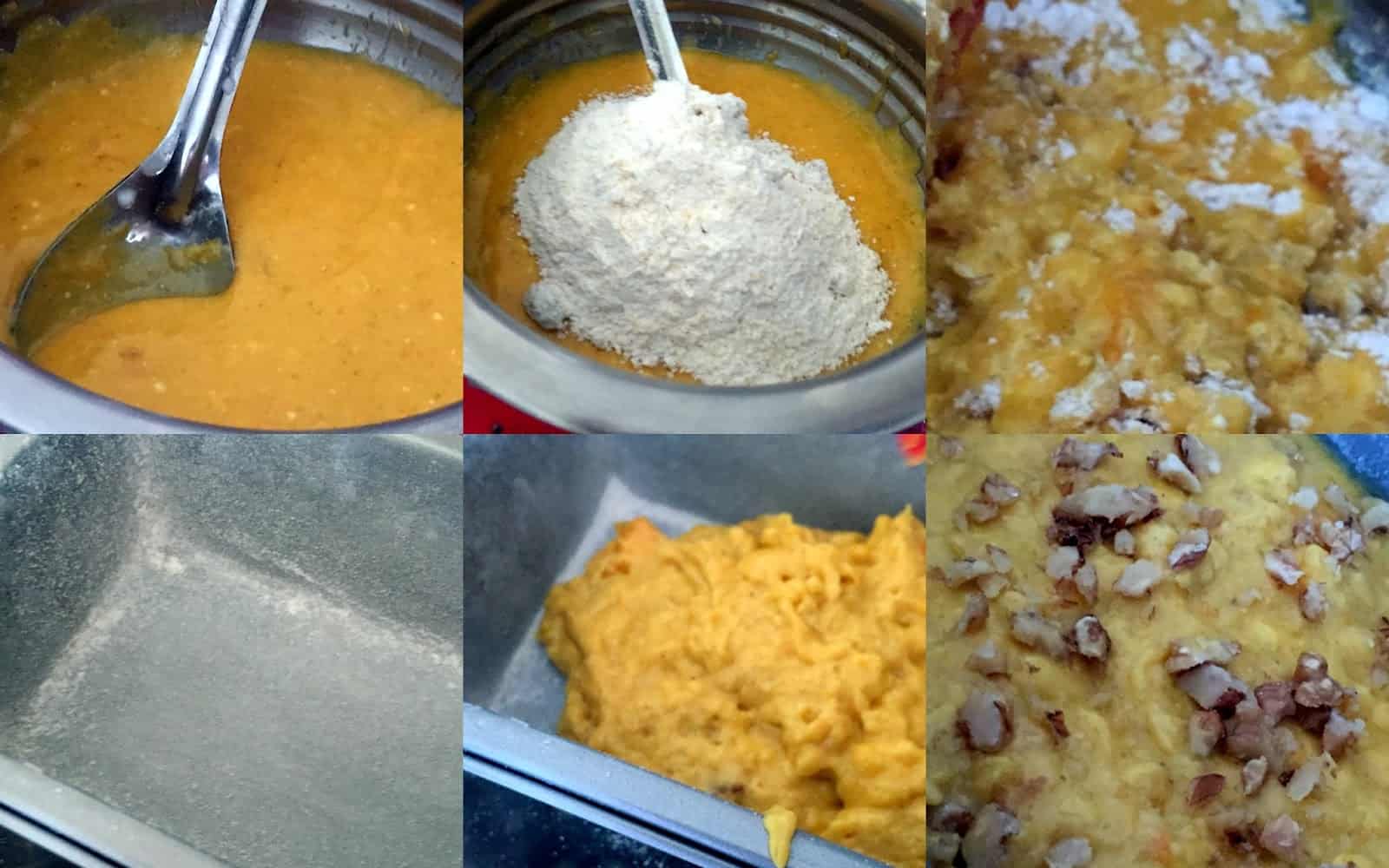 Pin
Method:
Preheat oven to 190 C / 375 F. Grease and line a baking pan (a 6-inch spring form pan works best, but I used a 8*3 loaf pan)
Sieve all the dry ingredients twice over in a bowl. Ensure that the semolina is mixed in well.
** If making mango pulp at home, wash and peel 1 large sweet mango, cut into chunks and puree without any water. I used the season's best variety of Alphonso, you may use any variety as long as its sweet and doesn't have too much fibre. If using store bought / canned, dont add any extra sugar if it already contains sugar. Make sure to bring to room temperature before using.
In another bowl, whisk the mango pulp and add sugar, mix well till dissolved, add the oil, yoghurt and mix evenly.
Add the dry flour mix and 3/4 of the walnuts in batches and fold gently. Repeat till all the flour is mixed in without any dry streaks. Use 1 -2 tsp of water if need to make it moist if its too dry (I didn't need to use any extra water).
Tap the pan gently twice on the countertop, drizzle the remaining walnuts and bake for 30-35 mins till a toothpick comes clean
Rest in the pan for 5 mins before unmoulding. Cool on a wire rack and serve warm or cold.
You can serve as is or with a dusting of confectioner's sugar or a dollop of ice cream / whipped cream.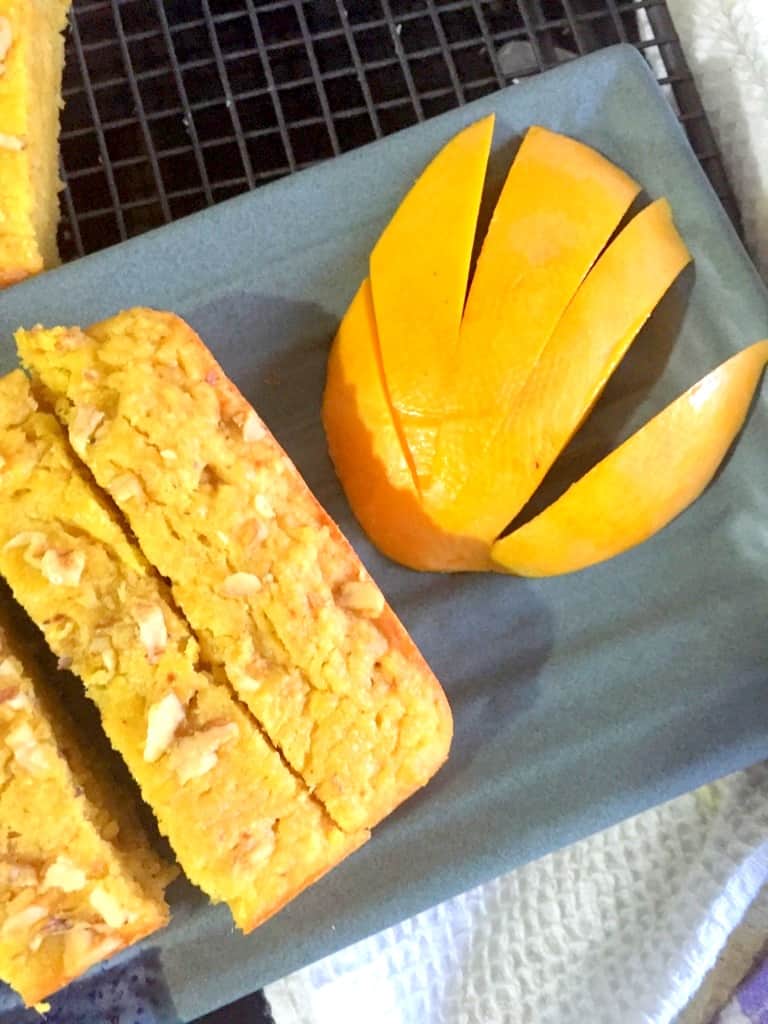 Pin
Here's what other bakers have baked this month…
#BreadBakers – Stone Fruit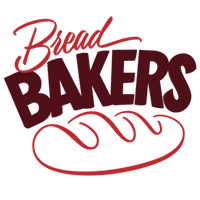 Pin
#BreadBakers is a group of bread loving bakers who get together once a month to bake bread with a common ingredient or theme. Follow our Pinterest board right here. Links are also updated each month on this home page.
We take turns hosting each month and choosing the theme/ingredient.
If you are a food blogger and would like to join us, just send Stacy an email with your blog URL to [email protected].