I write this post with a happy heart. This is one of the first things
I baked after my 2nd daughter was born. I approached the trusted but packed-up oven with a little trepidation. The goody combination of Chocochips and
nuttiness from the dessicated coconut was a heady combination, and trust me
when I say that when the the bread / muffins were baked – they were dense and
nutty and chocolatey and had the right amount of sweetness – I did a lil jig to
confirm that I can indeed bake. 
This may not qualify for versatile baking. Like
I said earlier, I am not a frosting-on-the-cake kind of person – I believe that
any sweet bake already has the calories through butter & Sugar, and
that we dont need more.Unless, its of course a cheesecake…. ummmm…that I am
looking forward to testing out sometime soon 🙂 Till then I keep counting the
calories for myself and the family.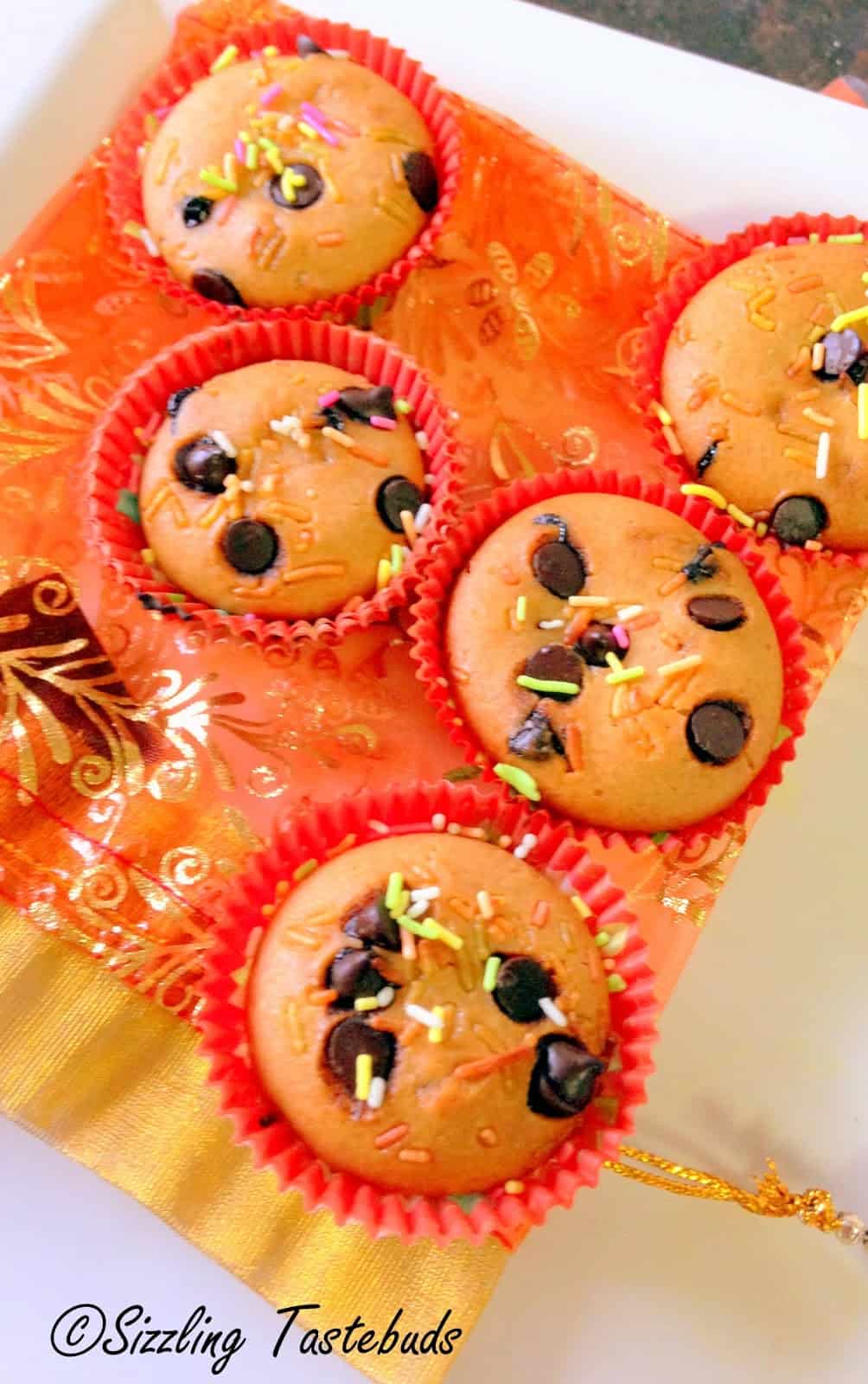 Pin

This post is also special coz Blogging Marathon (which this post goes to) kicks off today with a month-long marathon.
20+ bloggers are taking part in this super exciting series which would see an
array of dishes across 4 – 5 interesting themes. That's close to 500 + dishes in a month 🙂 

This week, being Occassions.
And I chose birthday parties & Festivals as the theme, and for the next 8
days starting today, you would see dishes across this theme.

Meanwhile try out this super yummy
muffins for you. I am sure your kid will be hooked as was mine.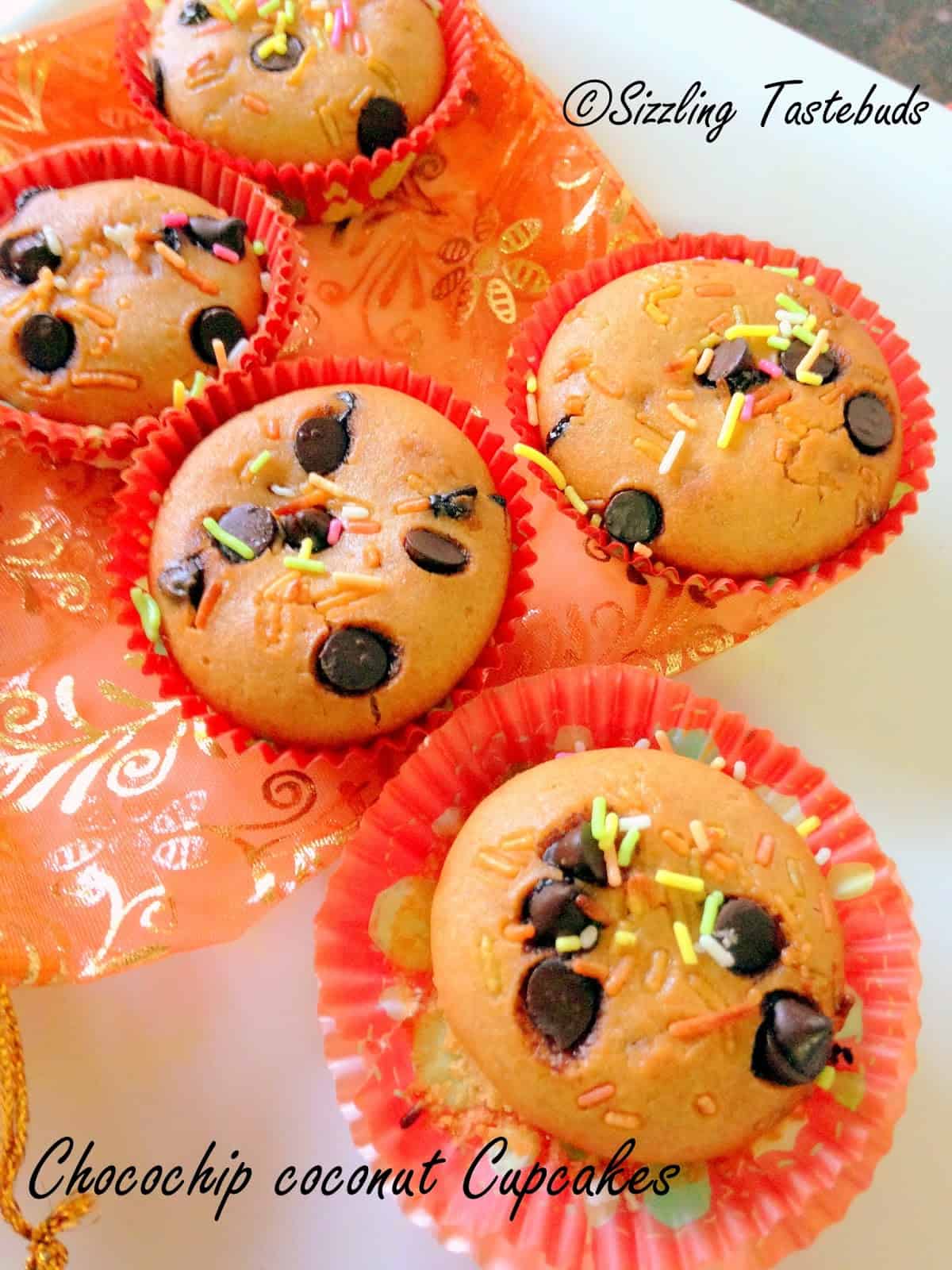 Pin

Prep time : 10 mins | Baking Time : 15
to 18 mins per batch | Makes : 12 mini muffin + 200 gm bread.

Note: Oven temperature might vary
depending upon settings and size

Dry Ingredients:

Wholewheat flour – 1/2 cup

APF – 1/2 cup

Eggless Custard Powder – 2 TBSP

Baking Powder – 1 1/2 TBSP

Baking Soda – 1/2 tsp

Salt – a pinch

Cocoa Powder – 2 tsp

Cinnamon Powder – 1/2 TBSP (optional)

Chocochips – 1/4 cup, divided

Dessicated Coconut powder – 4 TBSP

Wet ingredients:

Yoghurt – 3/4 cup

Oil – 3/4 cup (any vegetable oil will
do)

Brown Sugar – 2/3 cup (packed) –
adjust sweetness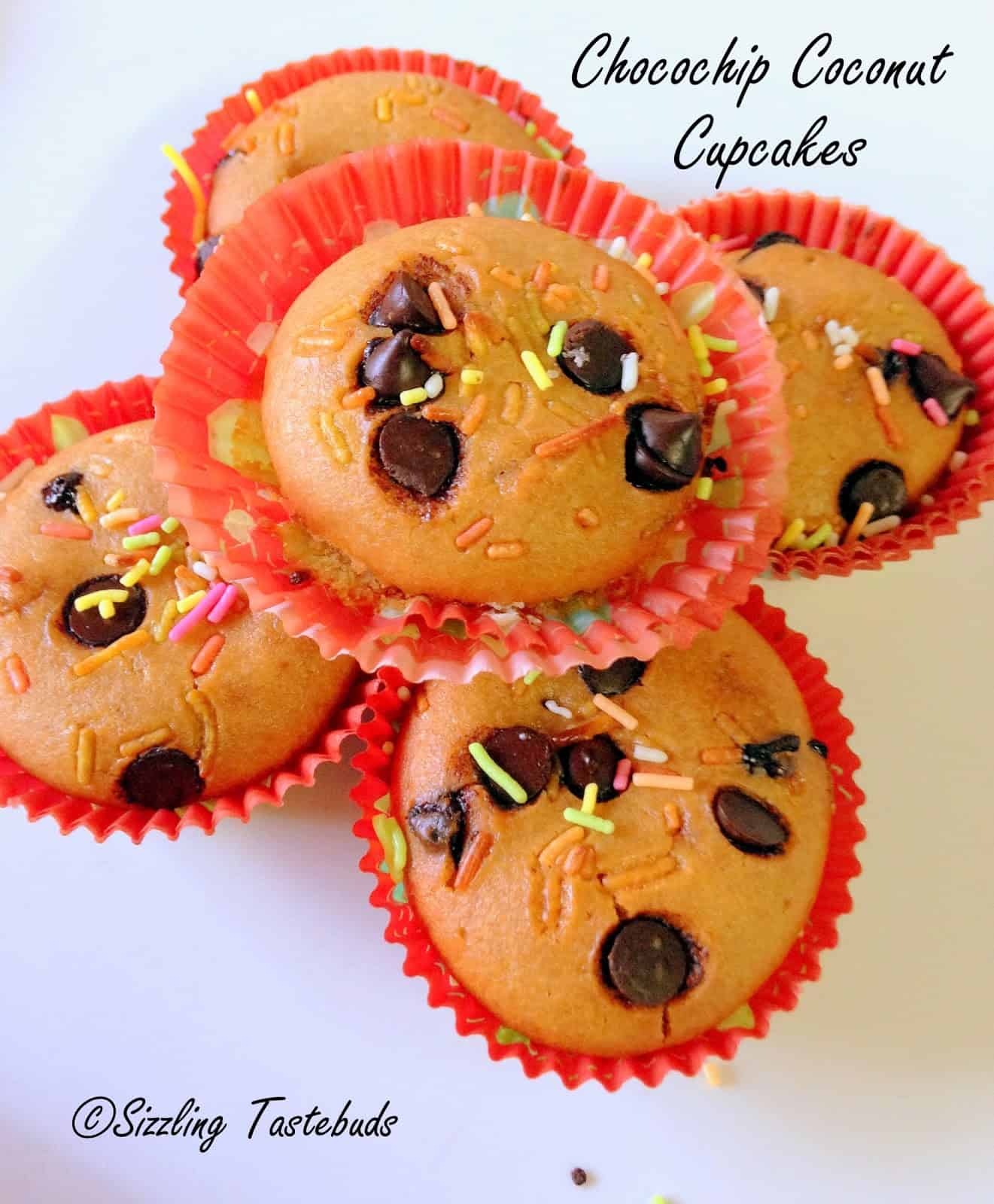 Pin
Method:
Sift all the dry ingredients twice over in a large bowl
In another bowl, mix the wet ingredients and blend the sugar well
till its dissolved well.
Preheat the oven at 160 Deg C. Line the Muffin pans with liners or
grease lightly.
Add the dry ingredients a little at a time to the wet mix and make
a thickish flowing batter. Add the chocochips and coconut. Reserve some chocochips
for topping.
If required, add a tsp or more of either yoghurt or vegetable oil
& fill the muffin pans upto 3/4. Top with remaining chocochips
(I make 12 mini muffins and transferred the rest of the batter
into a small foil box and baked it as a bread / dense cake)
Bake at 160 deg C for 15 – 18 mins or until a skewer inserted into
the muffins comes clean.
Cool on a wire rack and serve.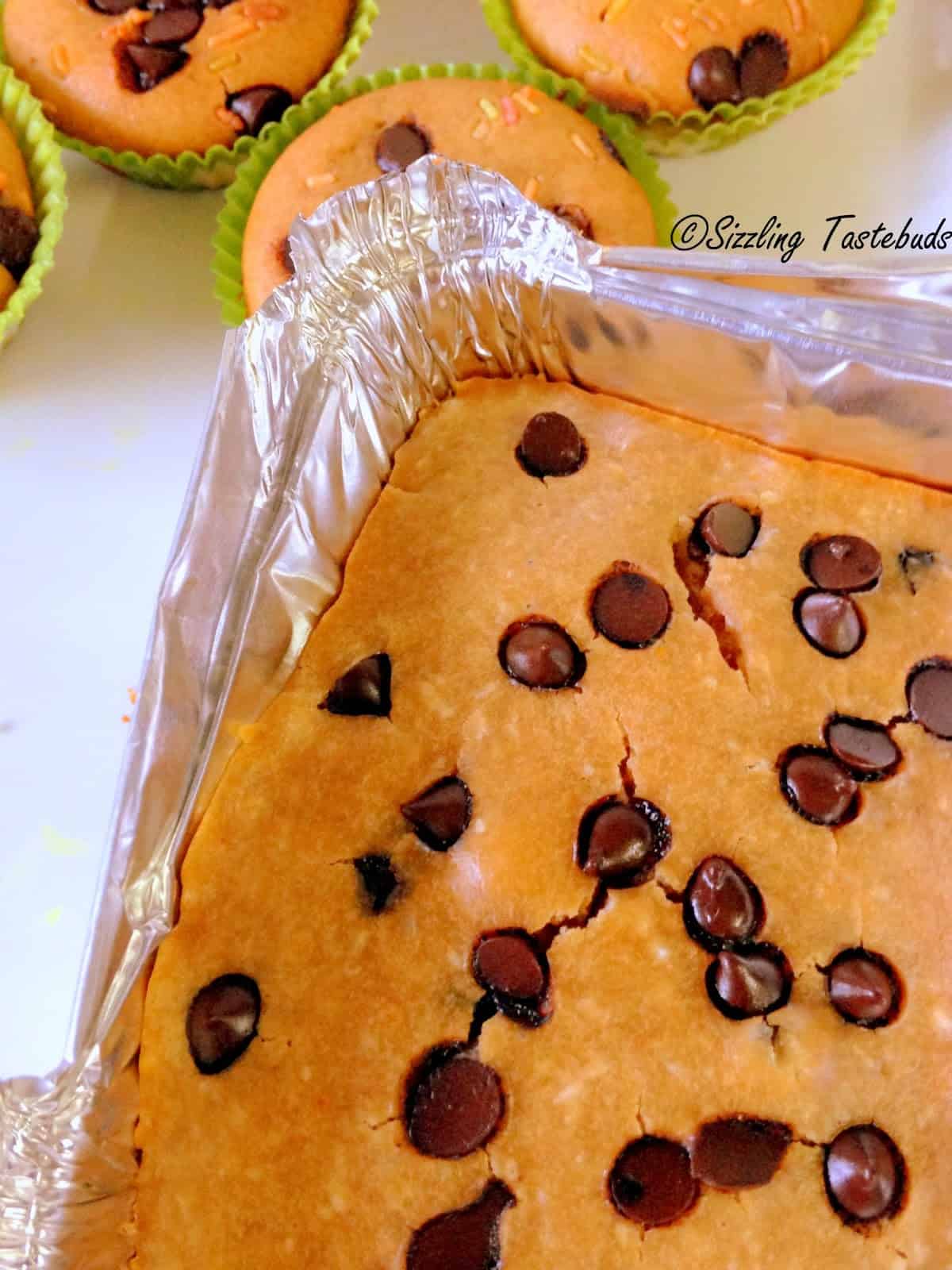 Pin