Growing up, milk and its derivatives (not regarded as a protein component but for its calcium) formed a HUGE part of our lives  : milk, yoghurt (in many forms – the ubiquitousCurd rice 🙂 , Raita,  Morkozhambu , Kadhietc), butter,homemade gheeand so on.
I was never and am not a coffee or tea person so milk was consumed pretty much in all these forms. Cheese was never my favourite, and consumed perhaps once or twice a year on apizza.Paneerwas and is still a delicacy and although the kids love it, I eat it just once in 2-3 months.


Till the vegan stuff happened. 


There are millions of persons who have given up all forms of diary and made healthy lifestyle changes in their lives, primarily due to the sheer cruelty meted out to farm animals to produce milk. And some purely for health reason,and benefiting massively.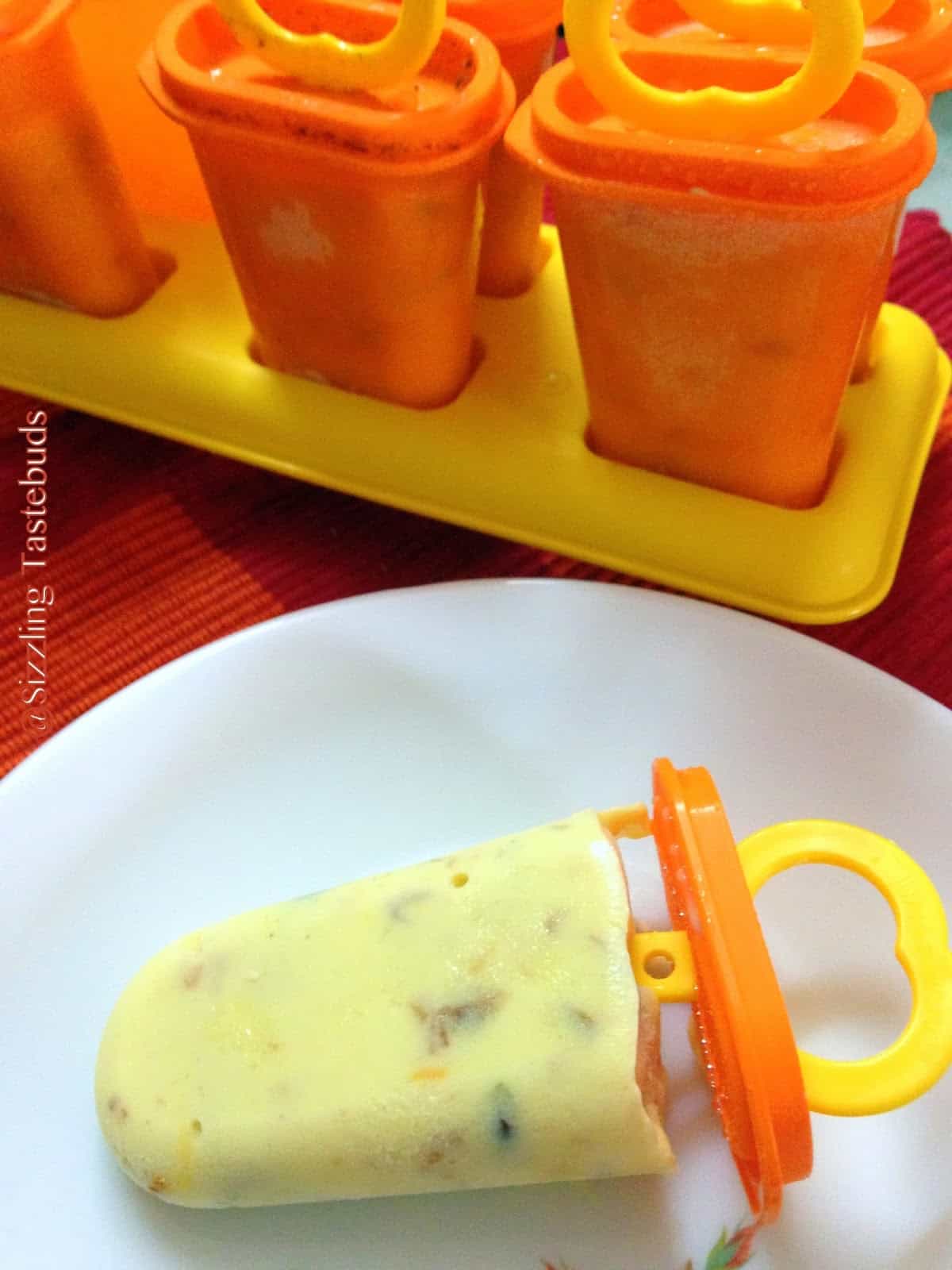 Pin



Being a lacto-vegetarian, this was a change I was unprepared for. Of course, all these milk and milk forms have their plant-based derivatives including Rice-milk, vegan cheese etc. There are organisations and blogs devoted to veganism. 



As mentioned in my introductory post this Blogging marathon, I was and am in search of viable plant -based proteins. Although I am not a strict vegan (yet!), I restrict the amount of milk / milk products consumed and increase my protein via plant sources. So, the quinoa / Amaranth / nuts and wholegrain / millets have been used more alongside the lentil and legumes like everyday Sundal or Chole. As for Popsicles like these go, I would love to make that 2-ingredient Oreo Popsicle once again for my kiddos.



The deep fry has definitely gone down further. The husband doesnt take sugar in any form except dark chocolate, but for the kids I am yet to come down with any definite plan for them, although I know of lot of local friends and families (with very fussy and demanding kids too!) who have gone completely vegan, and are doing extremely well :-))

And the more I read and experiment, I feel that a certain moderation is required between what you have grown up with and what is doable on a daily basis. I am trying to maintain that balance.



And if you have still not slept reading the above rant, check out today's post on Dry Fruits Kulfi.Definitely a party pleaser & kids delight, make it and savour the chilled kulfi even on a rainy day.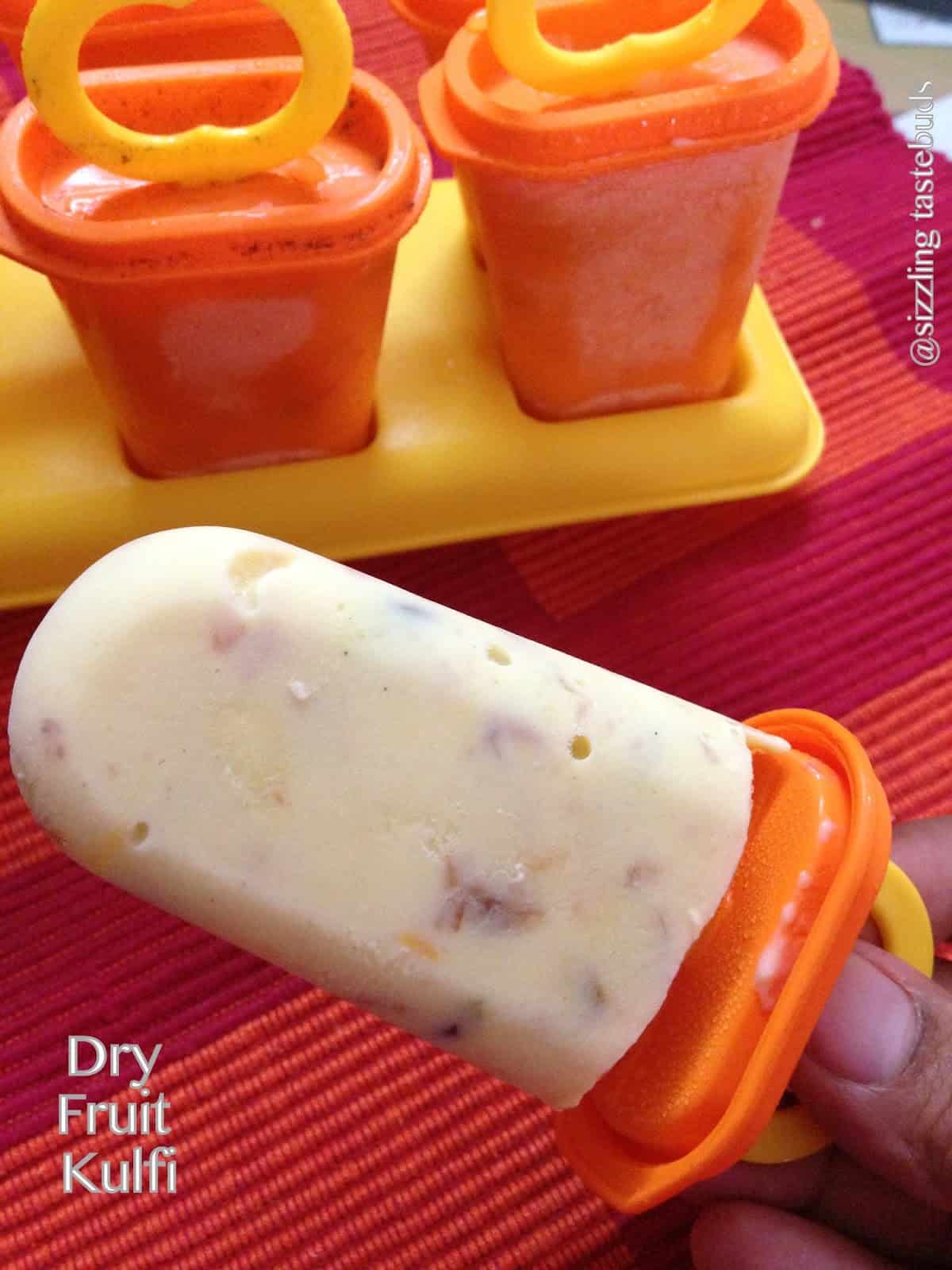 Pin
Other Kulfi options on this blog:
Prep time : 15 mins ,Chilling / freeze time: 8-10 hours, Makes : 6
Protein sources : Nuts, Whole Milk
Ingredients:
Homemade Instant Badam Milk powder– 1 cup
Powdered sugar – 1/2 cup
Whole milk – 6 cups
Nuts chopped – 1/4 cup (I used a mix of almonds, pistachio and apricots)
Method:
Boil milk with the badam powder till it reduces to 2/3, while stirring continuously. Add the sugar and mix well, blend in nuts. mix well.
Pour into kulfi moulds, set for 8-10 hours till set.
To unmould, gently run the mould under running tap water for 4-5 seconds and enjoy 🙂
Pin
Check out the Blogging Marathon page for the other Blogging Marathoners doing BM# 80