Well, I am gonna keep this intro real
quick and crisp. Coz it takes more time to write the recipe (if there was any
needed) than to bake it. Can be used on unsuspecting and no-prior-announcement
kind of guests. Or on kids who eat these by the batches and still want more.
Point is , I had a whole batch of
whole wheat tortillas going to expire and I needed some quick fix solutions. Kiddo
offered to help me, as long as I was taking pics of her nimble hands doing the
prep and post it on the blog (kids !!!!J)
So, presenting a quick snack –
Baked tortilla chips with guacamole,salsa & sour cream.
End to end in 10 mins flat. Life
doesn't get any better than this.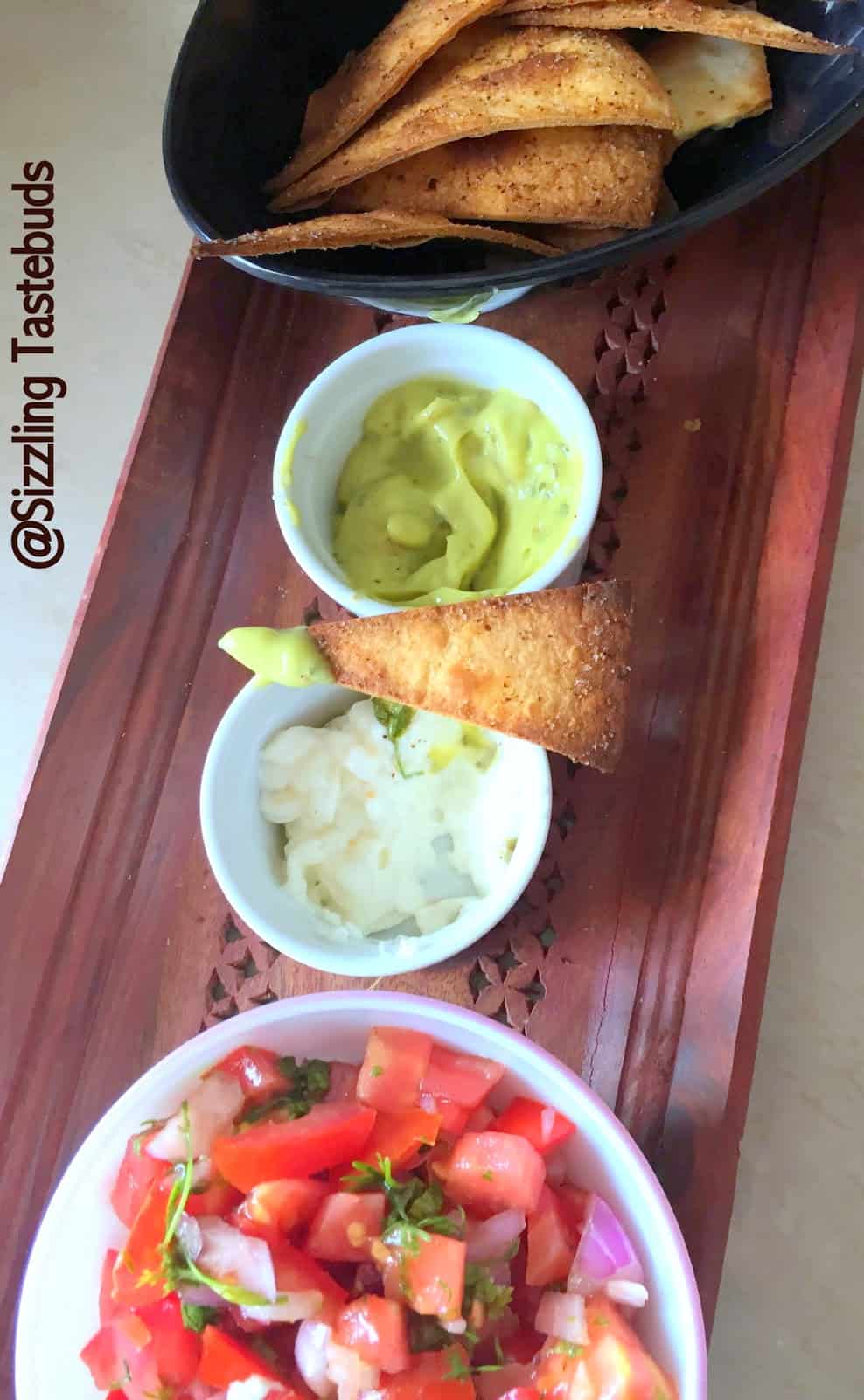 Pin

Baking Marathon Day 13 : Baked
Tortilla chips with Guacamole and Salsa

Recipe type : Finger food

Course: Snack

Cuisine : Mexican

Serves : 2 (you can easily double or
triple this recipe)

Spice level – medium to high
(adjust to taste)

Prep time: 5 mins | Bake time : 8
mins (per batch)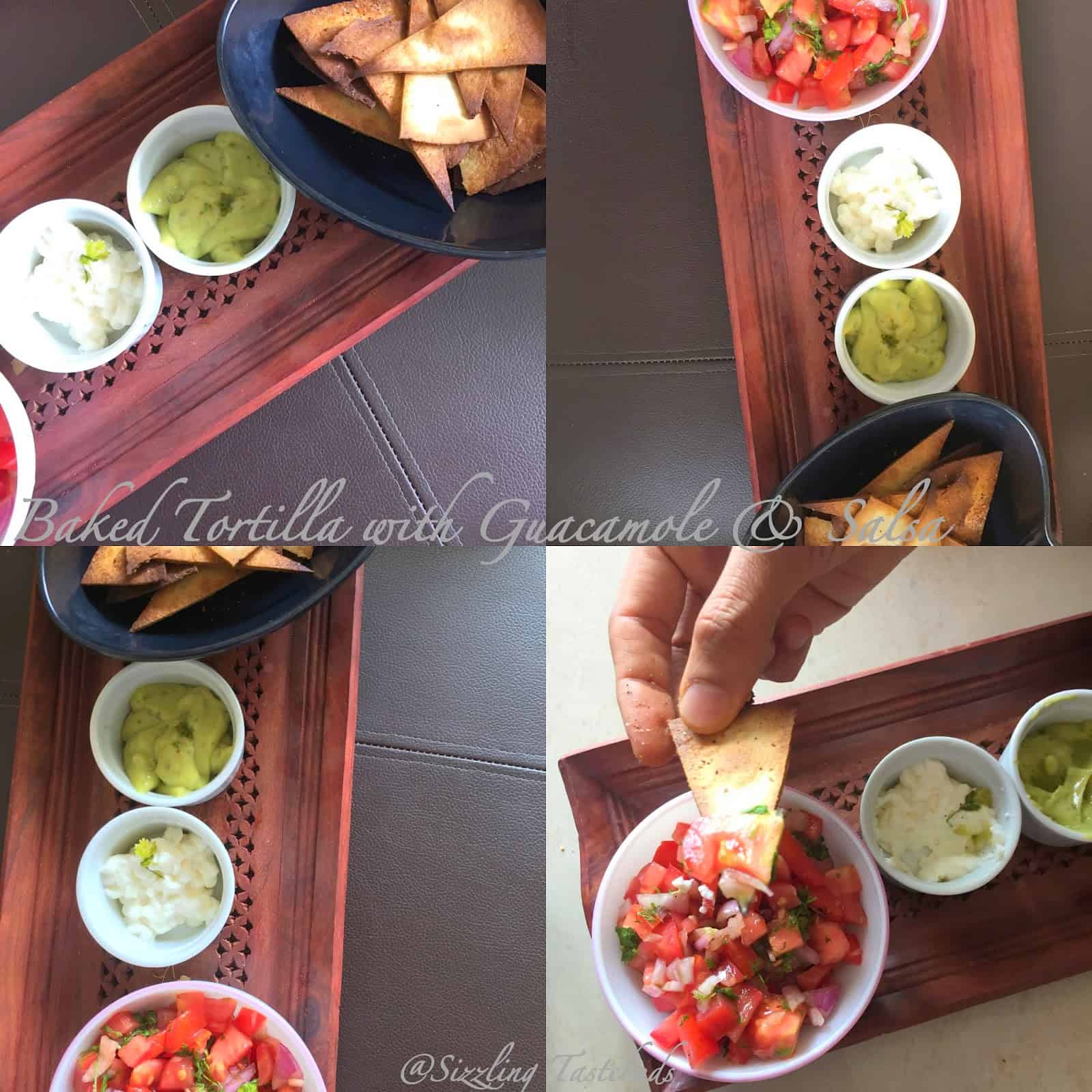 Pin

Ingredients:
Wholewheat tortillas – 2 large
Flavouring : Olive oil, red chilli
powder, salt, garam masala (we love indian flavours), red chilli flakes, honey
(1 tsp)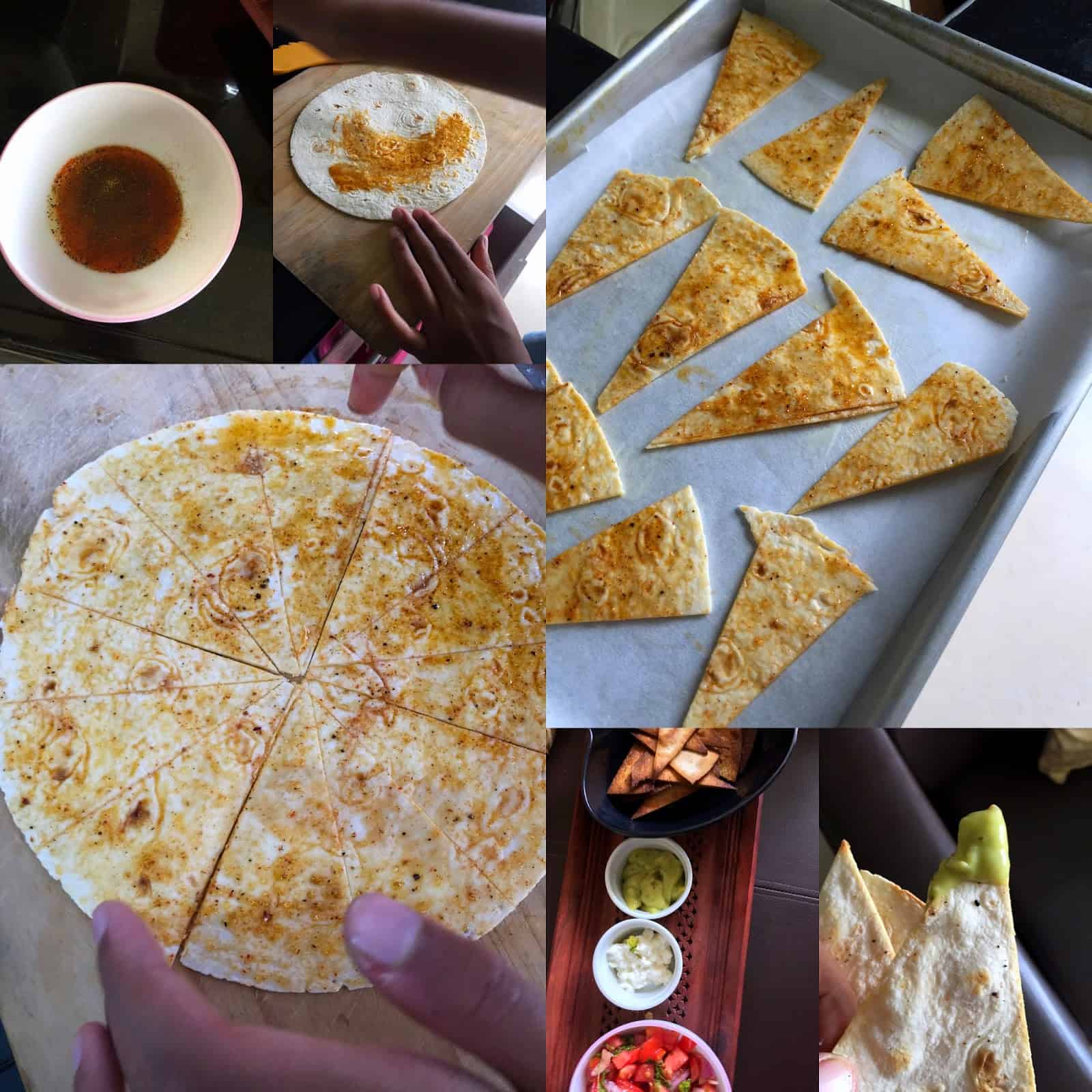 Pin
Method:
Preheat oven to 160 deg C. Prepare
a mix of all the flavouring stuff (you can practically use anything you fancy –
it would still taste good). With a brush, spread the flavouring on the
tortilla.
With a pizza cutter or a sharp
knife, cut out sectors of any size you need (smaller prices are quick to bake
(and burn) and large pieces would take ½ min more, so don't mix the sizes)
Place the seasoned tortillas on a
lined sheet. Bake for 6-8 mins (first batch took 9 mins, and then it was
quicker after that – I actually forgot how many batches I made and finally declared the
kitchen closed)
Keep hovering near the oven all
the time if you need non-burnt chips
Meanwhile take out the prepared salsa and
guacamole out of the freezer. Assemble and serve immediately.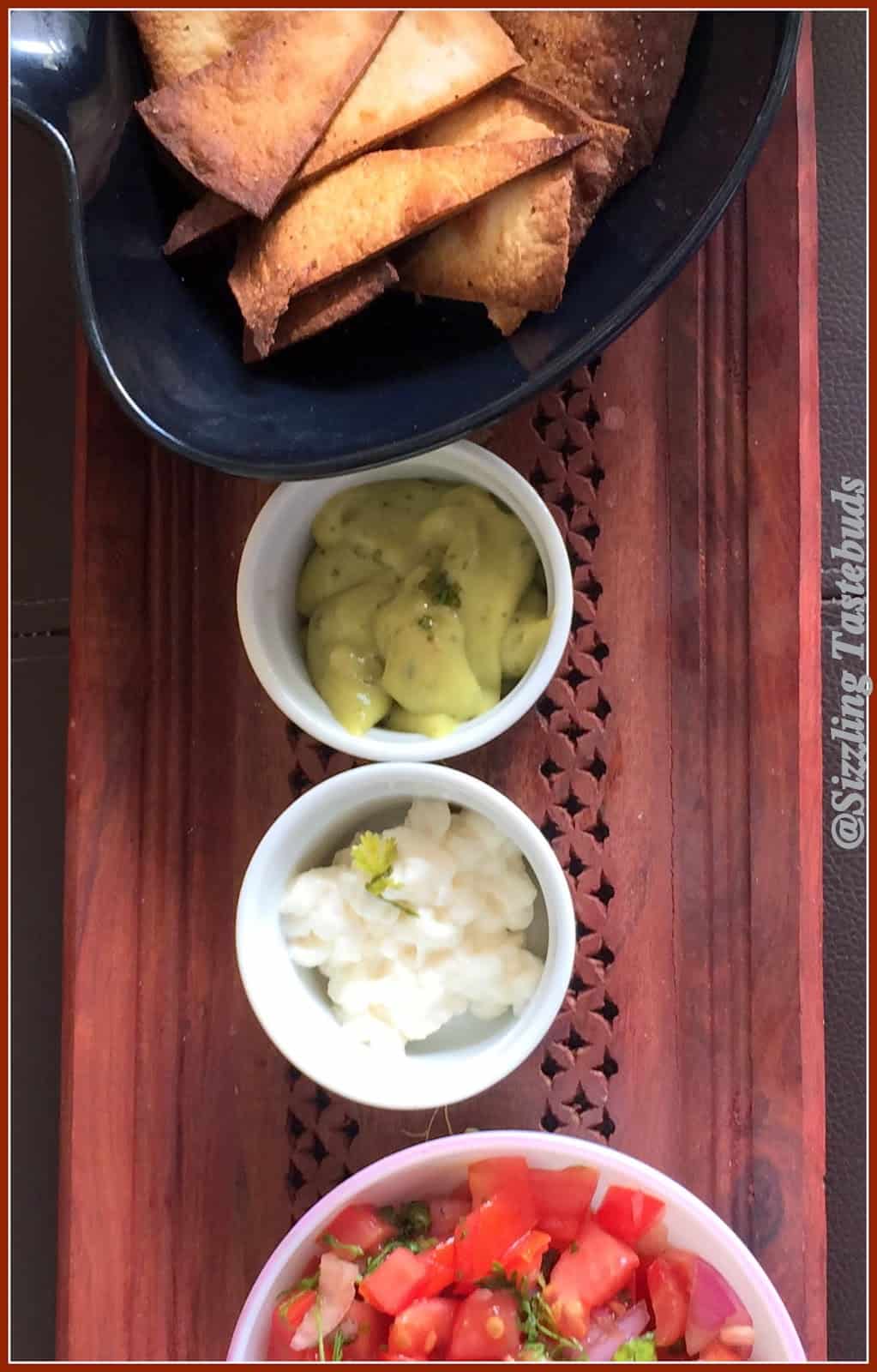 Pin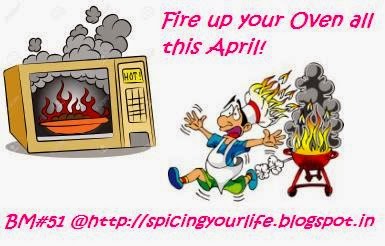 Pin
Check out the Blogging Marathon page for the other Blogging Marathoners doing BM# 51