B for Badusha (Balushahi), B for Butter Murukku. B for Banana Dosa :these were my choices for B in the first list made (which got revised 11 times during 6 months 😀 ) 
But B for Badam Barfi / Badam Katli won the heart 🙂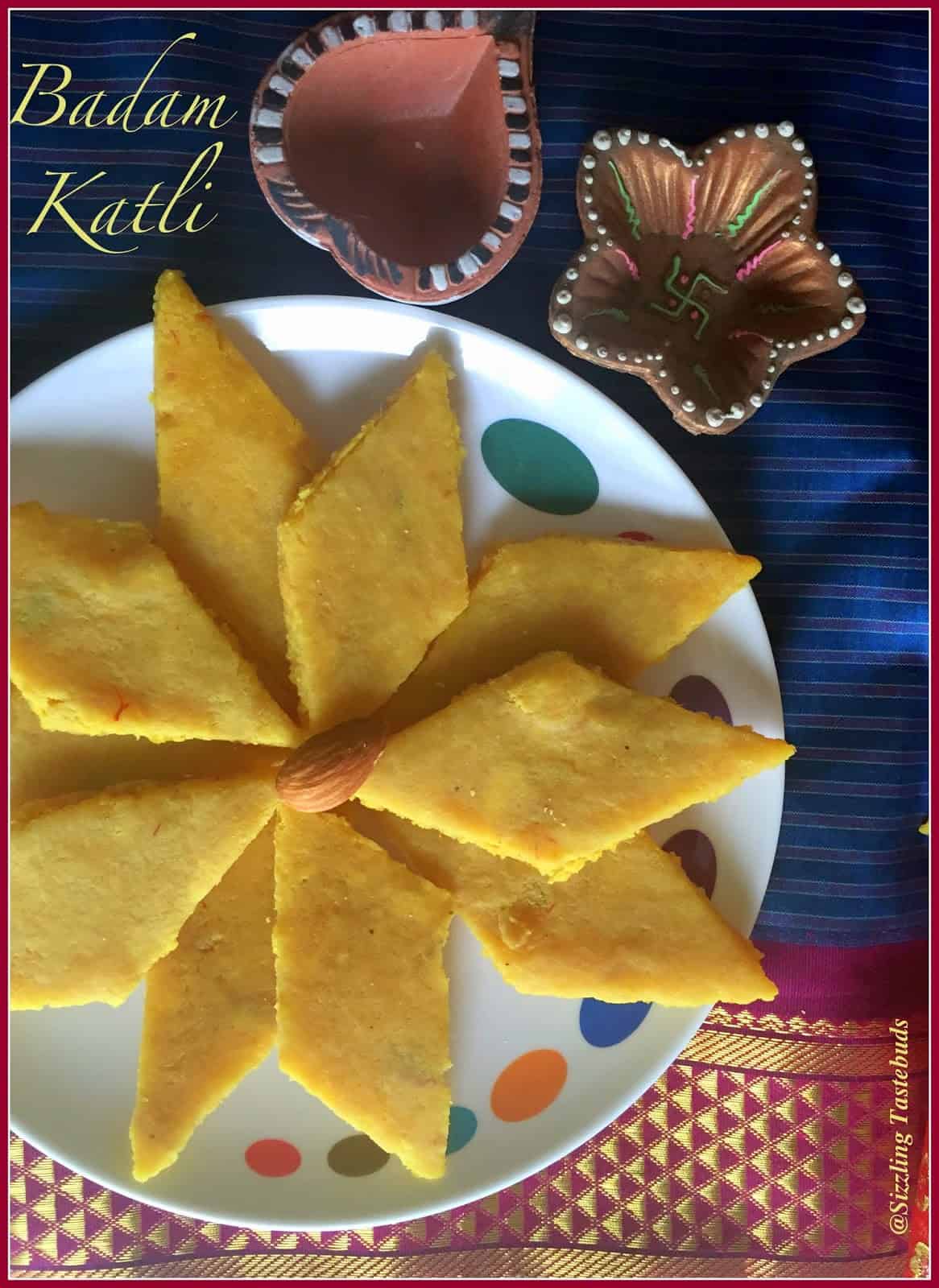 PinPin

A yummy irresistible sweet made generally for Diwali, I made it for last Diwali, and again once before mom left to meet sister too 🙂 I think it was definitely better than my previous attempts, and pretty easy to make provided you pay attention to the steps.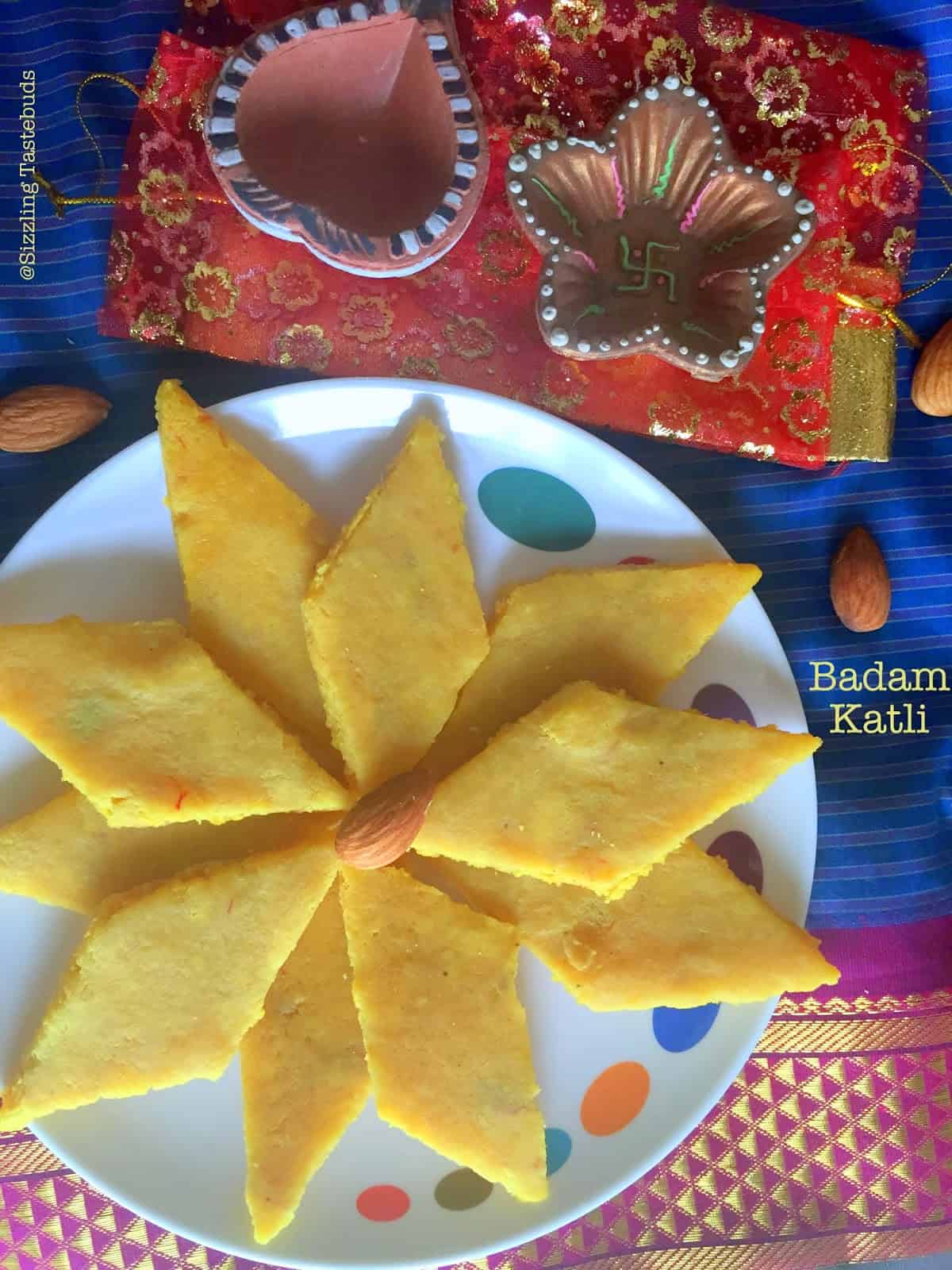 Pin

And most importantly turned into Barfi (fudge) rather than Badam Halwa which my previous attempts had, but which we equally love 🙂

Adapted from here, almonds (or Badam Parippu as its known in Tamil) is better made into Katli (or Barfi) than the more popular Kaju Katli (cashew fudge).

But Kaju Katli steals the heart anyway, so you might as well make both. Till then, lets head to today's recipe for JTTC (Journey through the Cuisines)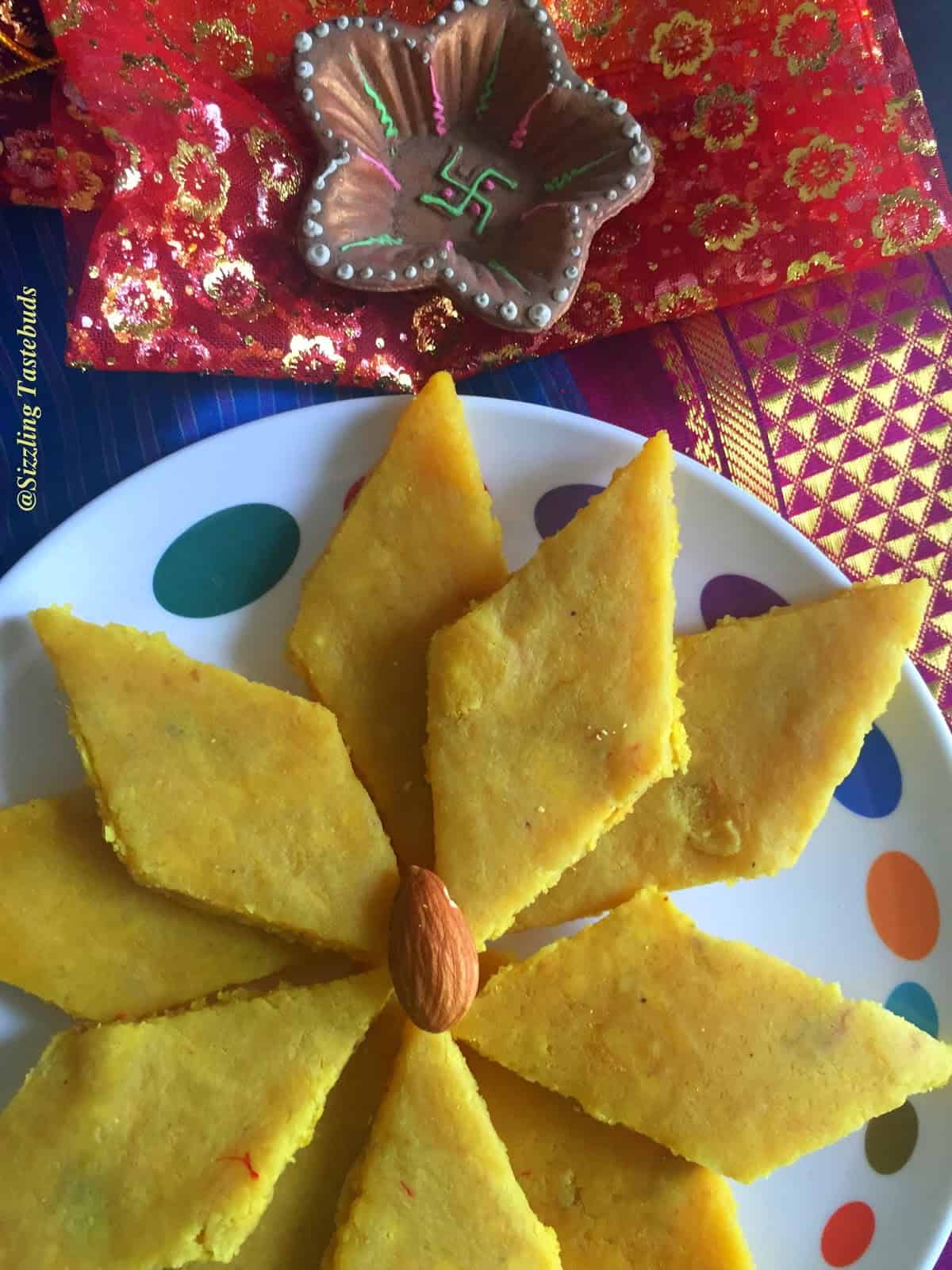 Pin
JTTC, Day 2 : Badam Katli / Badam Barfi (Almond Fudge)
Course : Sweets
Difficulty level : Medium
Prep time : 15 mins, Cook time : 30 mins
Makes : approx 18-20 medium sized pieces 
Recipe source : Here
Ingredients:
Almonds – 1 cup (200 ml = 1 cup)
Powdered Sugar – 1 cup
Ghee – 2 TBSP
Warm Milk – 1/2 cup
saffron threads – a tiny pinch (8-10 threads)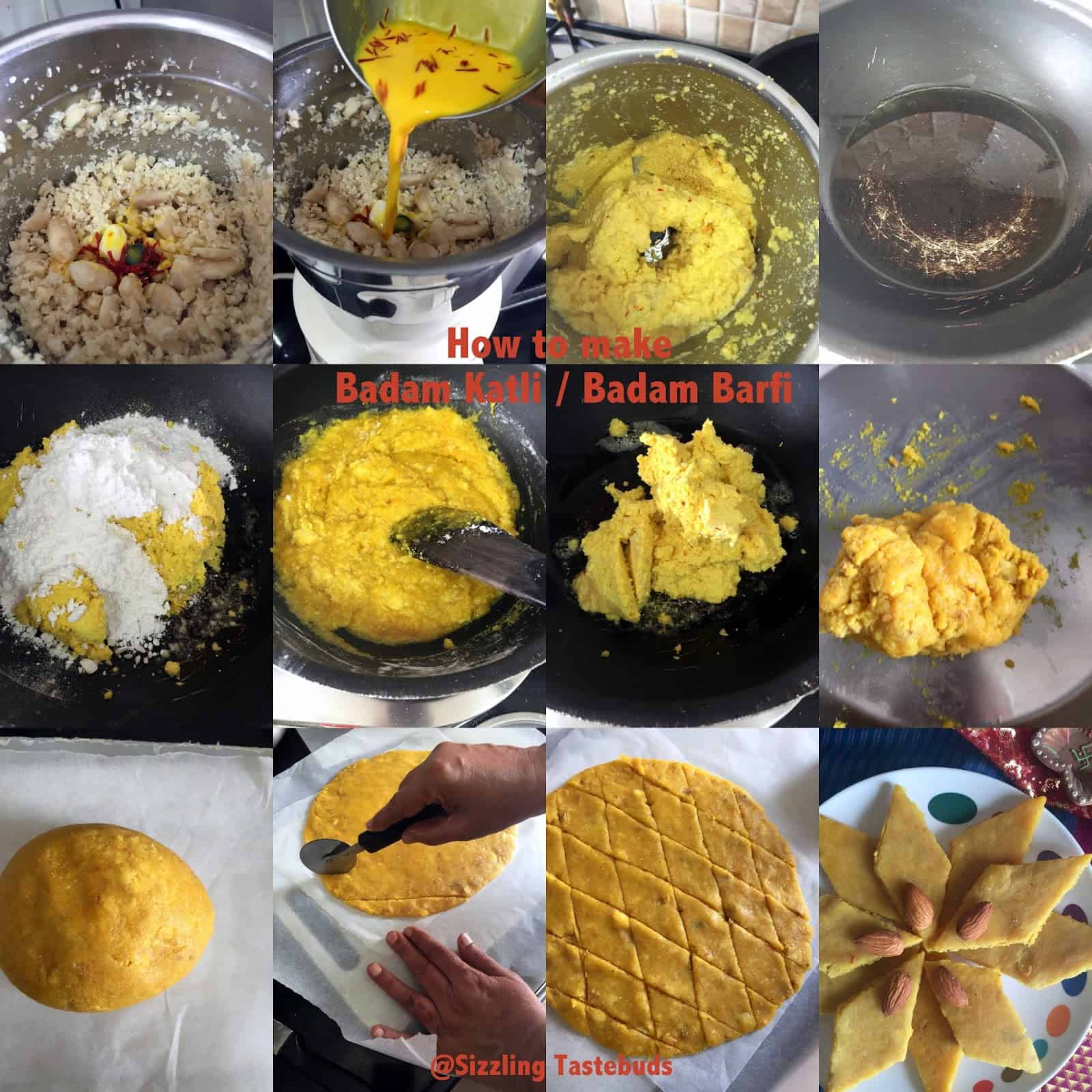 Pin
Method:
Add 2 cups of water and boil. Switch off the flame, add the almonds and let them soak in it for 10 mins. Meanwhile soak the saffron in the warm milk. 
Once the almonds have soaked, peel them and keep aside. Again add them to the hot water and soak them for 1 hour more (no typo here, its soaked again after peeling and that gives a lot of fluffy almond meal – so don't skip this step)
After an hour, drain the peeled almonds, and puree them with milk + saffron into a very smooth paste without any lumps / almond bits.
Before you begin the next step, grease a parchment paper (about 12 inch square should do) with a very light coating of ghee and keep aside 
In a non stick pan, heat the ghee and add the ground almond paste. stir once and add the powdered sugar. 
Now stir on a very low flame continuously for 10-12 mins without leaving the pan (your workout for the arms has just begun :D), don't leave the stove else the paste will be burnt.
Once it starts leaving the pan effortlessly and comes to round off the edges (as seen in the collage above), transfer to a cool plate. Let it cool for 1-2 mins till you can handle the hot dough.
Now transfer to the greased parchment paper and roll into a round thinnish (not too thin like the Kaju Katli) disc.Lightly grease the rolling pin too if required.
While still warm, make desired shapes with a pizza cutter or a sharp greased knife. 
Rest for 2-3 hours (resist tasting while its cooling :D) and take out the barfis and store in an airtight container without the pieces overlapping each other.
These keep for 7-8 days under refrigeration and upto 1 day without refrigeration.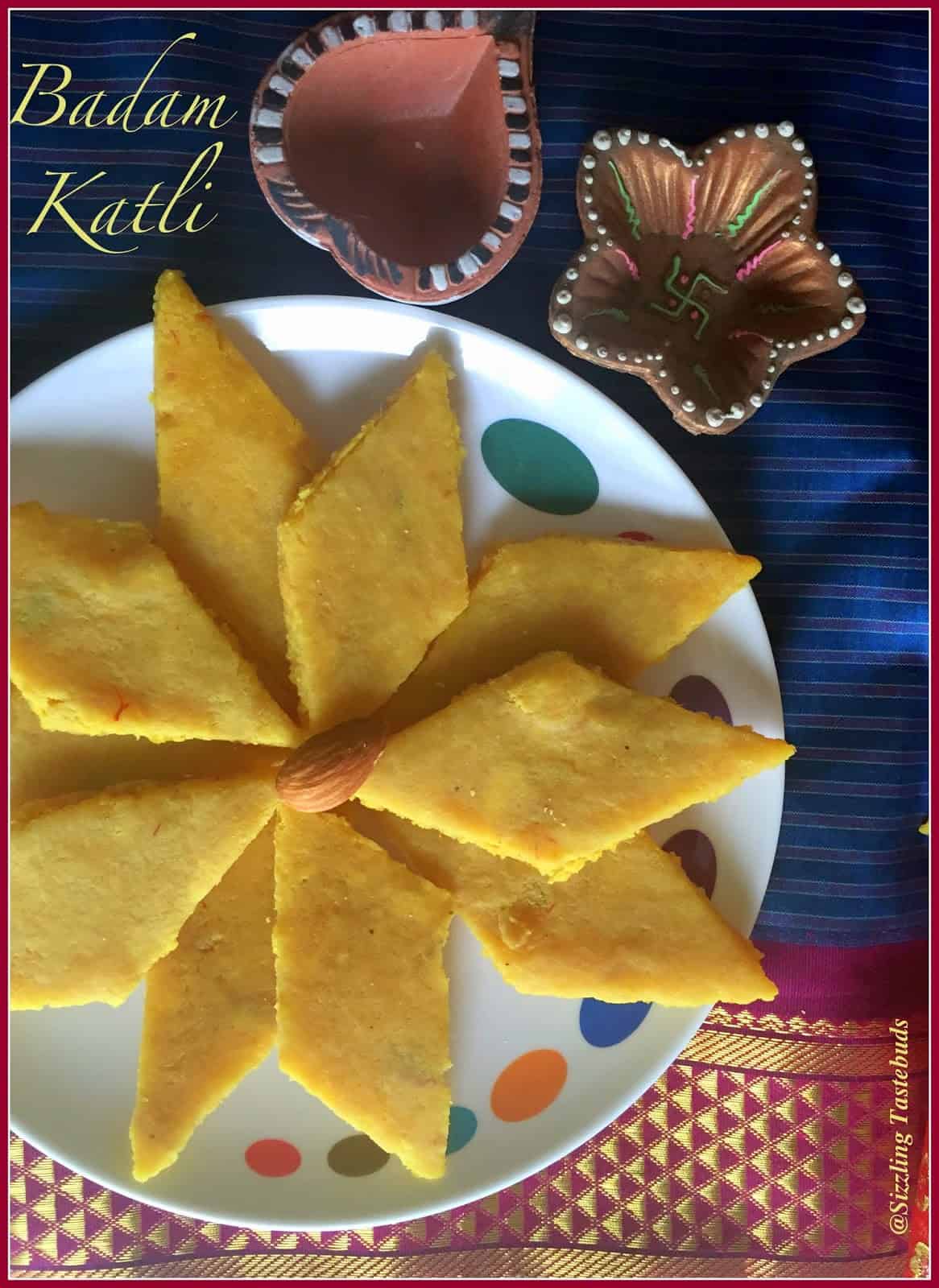 PinPin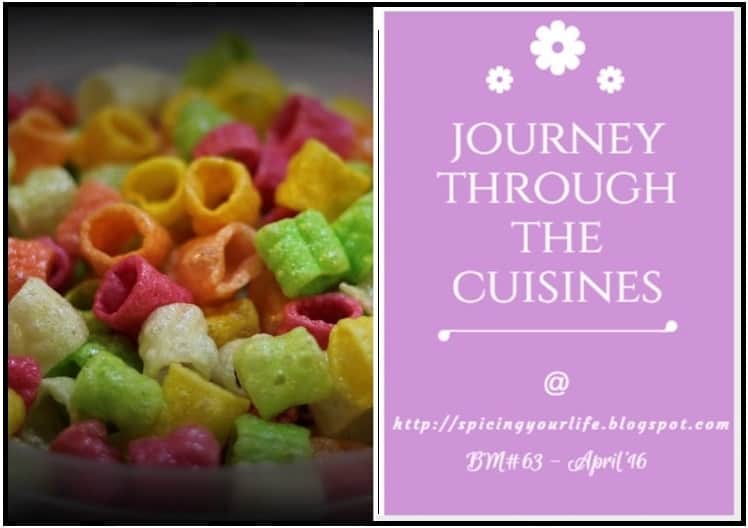 Pin
Check out the Blogging Marathon page for the other Blogging Marathoners doing BM# 63
This also goes to A-Z Challenge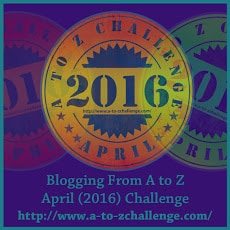 Pin