While most of the time in winters is spent on deep fried and comfort food, what the body needs most is a jump in Vitamin C to combat chills / fevers and boost immunity. Thankfully where I live, there is quite a good supply of Amla / Indian gooseberry and we keep making Amla Chutney (Nelli Pachadi)quite often in my house. As the winter is almost upon us, I made this Sugarfree Amla Mocktail and we all enjoyed it a lot. This can be had on a daily basis and as Amla is considered a superfood, it is said that having an amla everyday increases the healthy life span manifold. Read hereif you want to know more why vitamin C is essential for you and your family, especially children. I added jaggery to this for my daughter, but you may have it sugarfree too. Check out other sugarfree mocktails here & here. This goes to Blogging Marathon Day 5 under Winter Foods & also Radhika's Winter Carnival . Check my fellow Marathoners here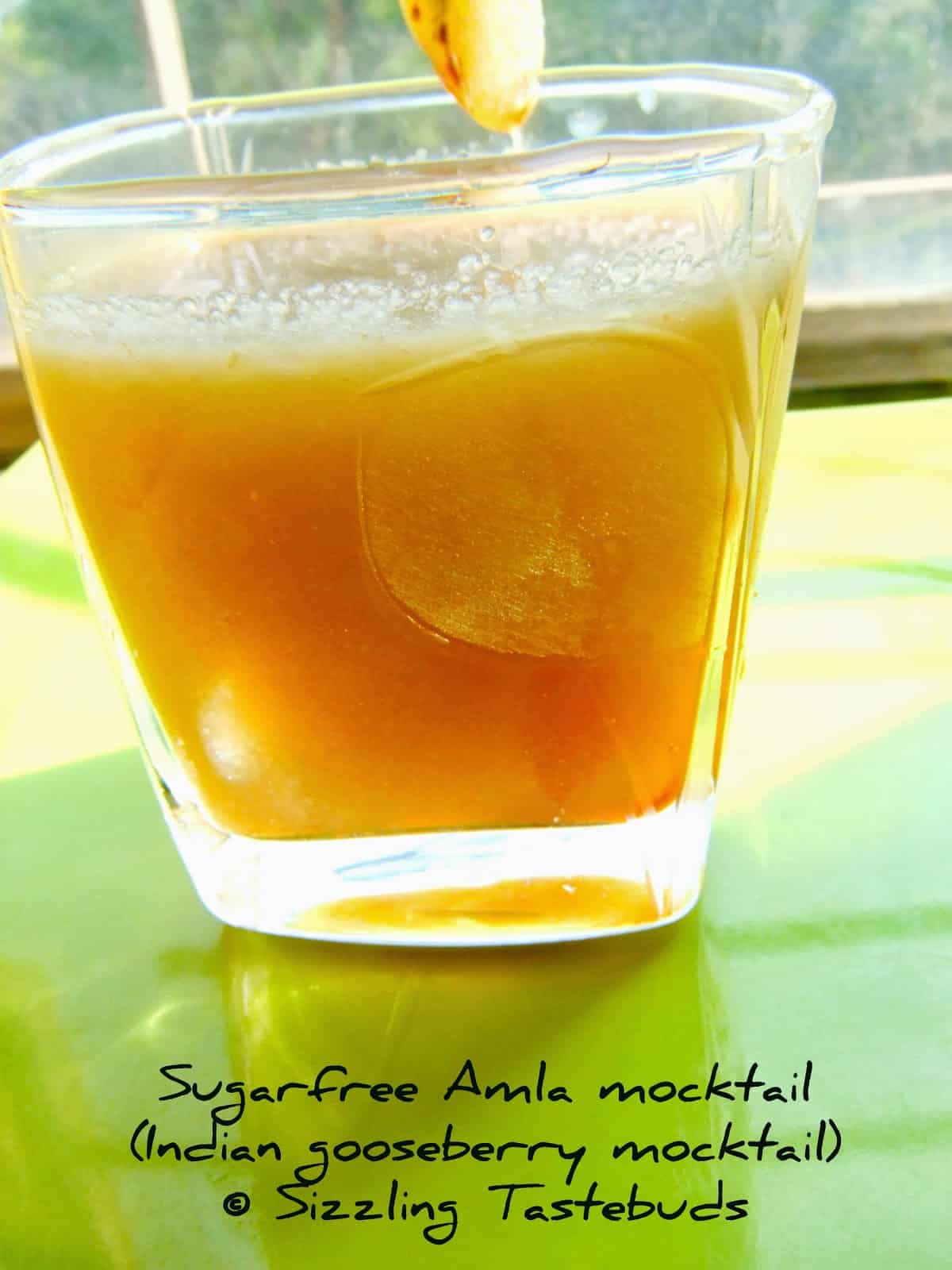 Pin
Prep time : 10 mins
Cooking : Nil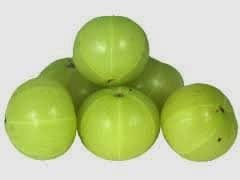 pic courtesy:green-super-food.com
Serves : 3
Ingredients:
Amla / Indian gooseberry – medium sized – 6 to 10
Sweet lime (Mosambi) – 2 or 3 large
Lemon juice – 1 TBSP
Rock salt or Black Salt – 1 tsp
Jaggery grated – 2 tsp (opt.) OR 1 tsp honey
Method:
1) Pit & grind the amla to a smooth paste with adequate water. Strain and reserve
2) Squeeze out juice from the sweet limes to a large bowl
3) To this sweet lime juice, add the strained amla juice, rock salt, jaggery (or honey) and lemon juice
4) Mix well. Add crushed ice if preferred (I didnt) and serve immediately.
Note: Amla Mocktail is to be served immediately else it turns darkish due to oxidation.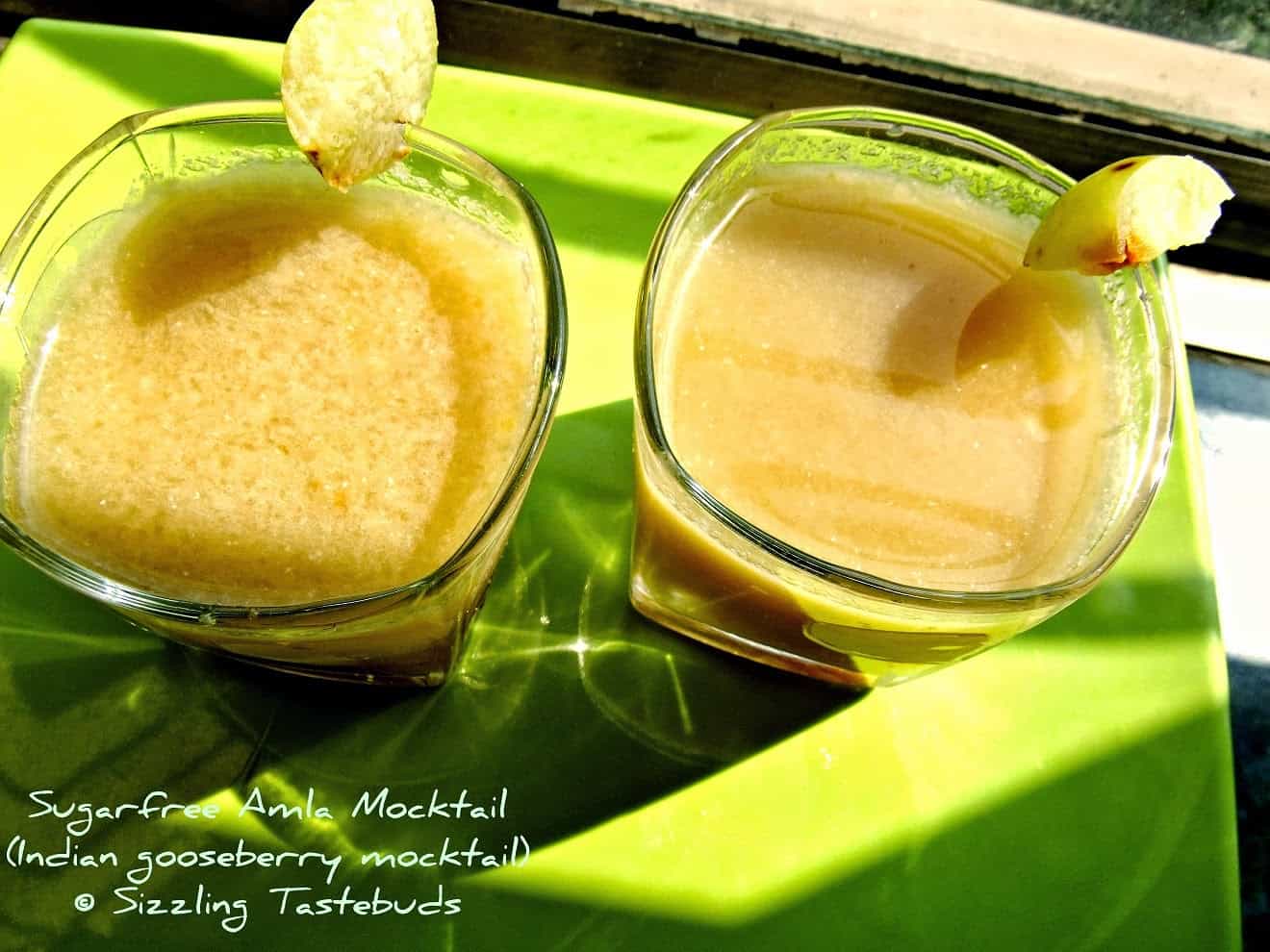 Pin