Who doesnt like Pasta ? Its a kids delight especially.. While I
prefer the white sauce, the husband the elder kid love it in Tomato sauce. This
time, I made in homemade Arabbiata Sauce (recipe soon – my BM friends know why
:D).
So if your family loves this dish, do give it a try. Goes with
most breads. I served it with Onion Olive Focaccia. 
Prep time : 20 mins | Cooking time : 25 mins (For Pasta)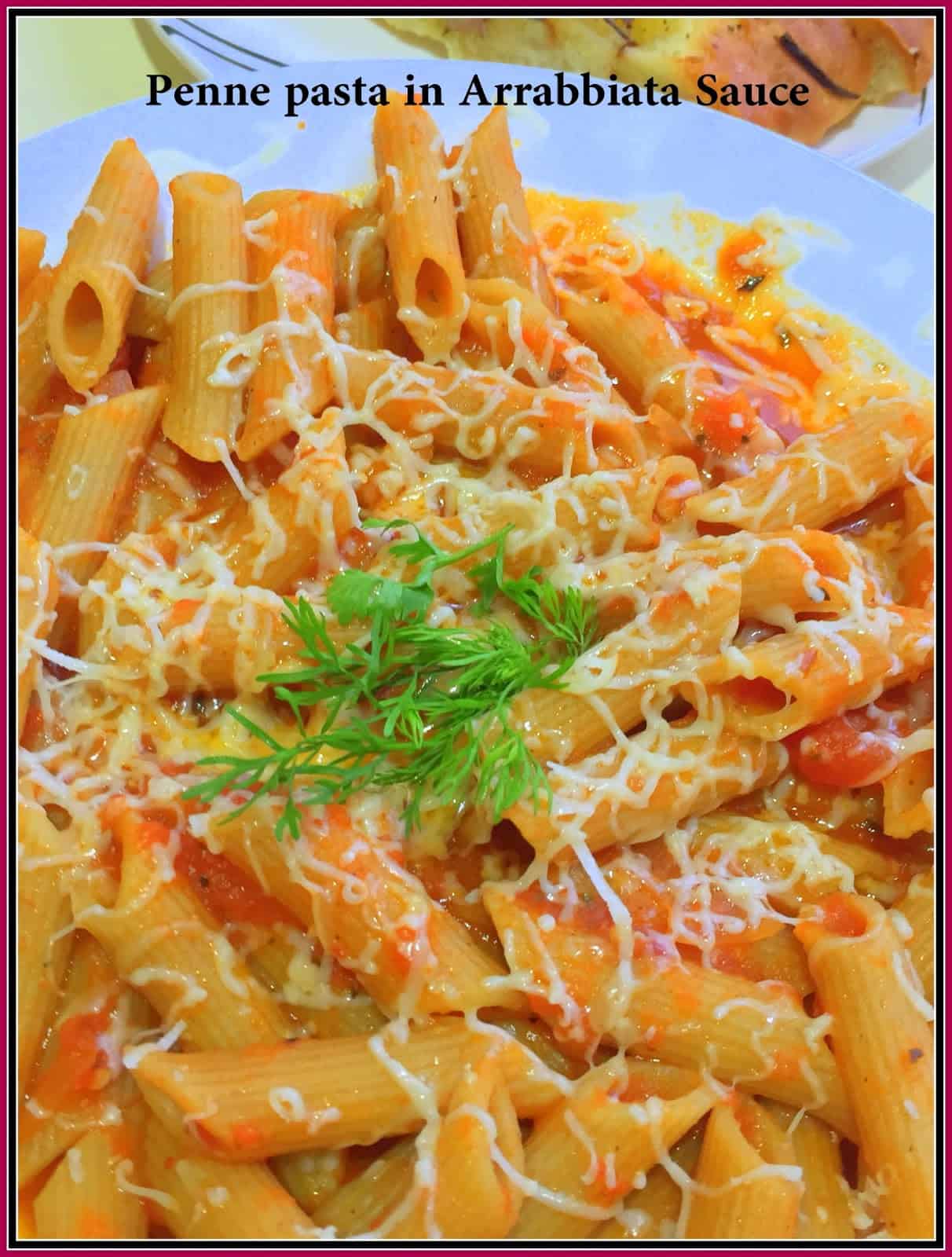 Pin

Ingredients: (Serves 3)
Whole
wheat penne pasta – 150 gms
Arabbiata
Sauce (recipe shall follow soon): ½ cup
Olive
oil – 2 TBSP
Garlic
minced – 1 TBSP
Salt
– to taste
Grated
Cheddar Cheese – ¼ cup
Basil
– for garnish (optional)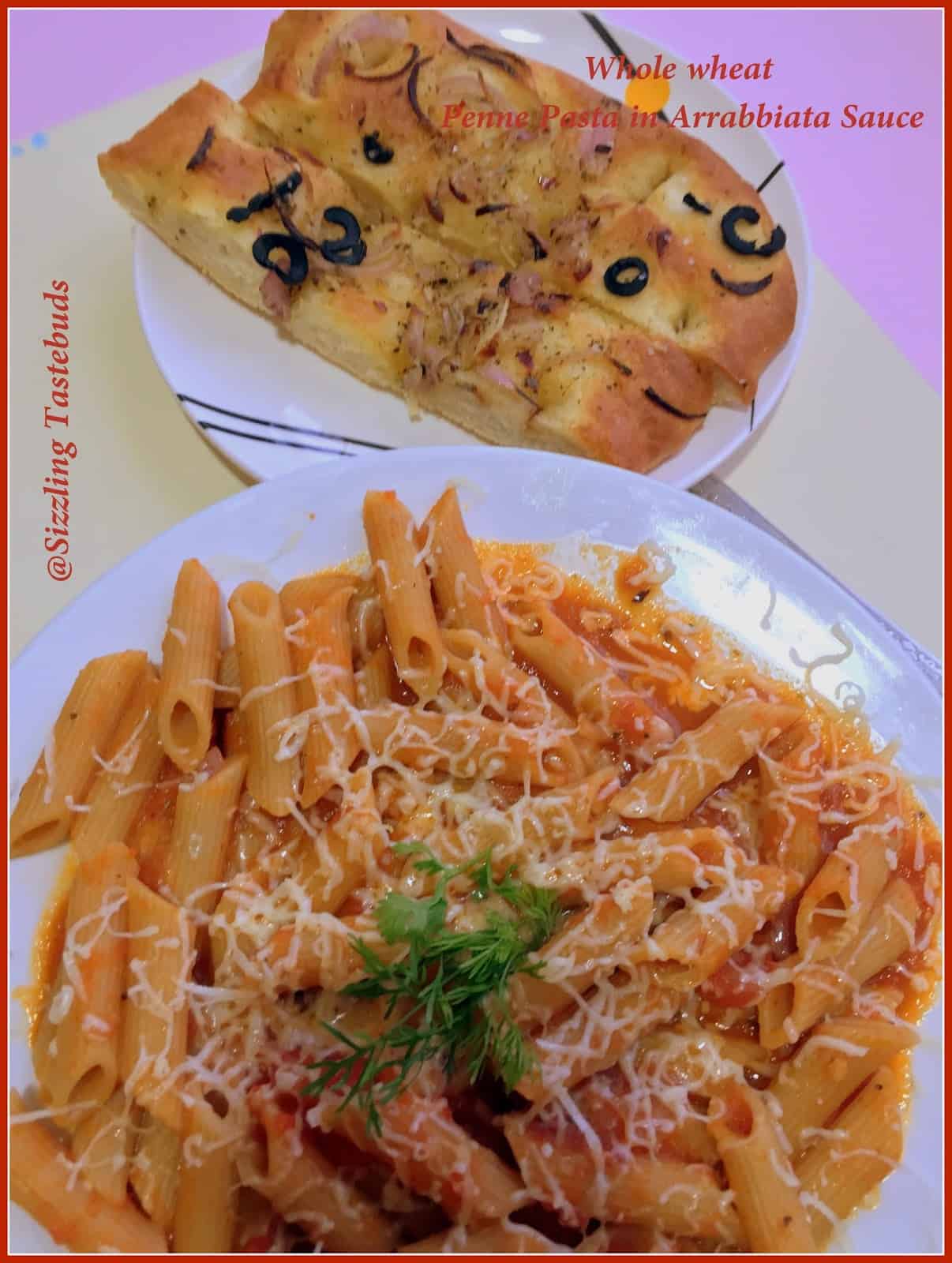 Pin
Method:
Boil
pasta as per packet instructions and drain. Run a tsp of oil through the
pasta to prevent it from sticking.
In
a pan, heat olive oil, sauté garlic till done, add arrabbiata sauce and
drained boiled pasta. Check for salt and seasoning (Remember the sauce and
cheese both contain salt)
Mix
it well, Let it cook for further 2 mins. Garnish with shredded basil and
grated cheese and serve with Focaccia.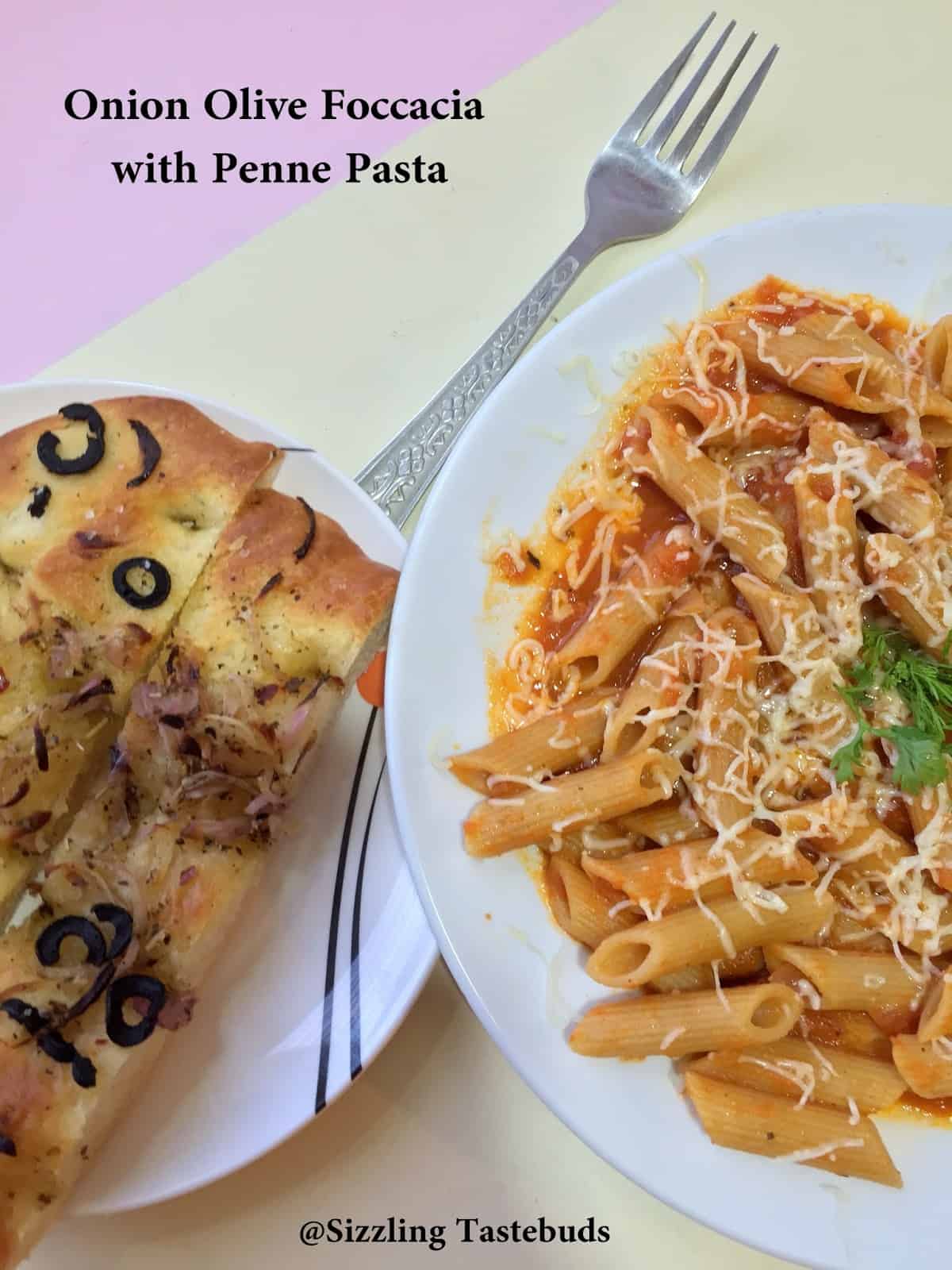 Pin