Though the initial plan was to make the Gujarati waghareli khichri, the kids voted against any more khichdis for the month (can't really blame them ????) . So, I had to save that dish (and the slightly elaborate Gujarati Thali that Vaishali had so kindly suggested) to be made for another day, as I made today's dish for Sunday dinner this Easter .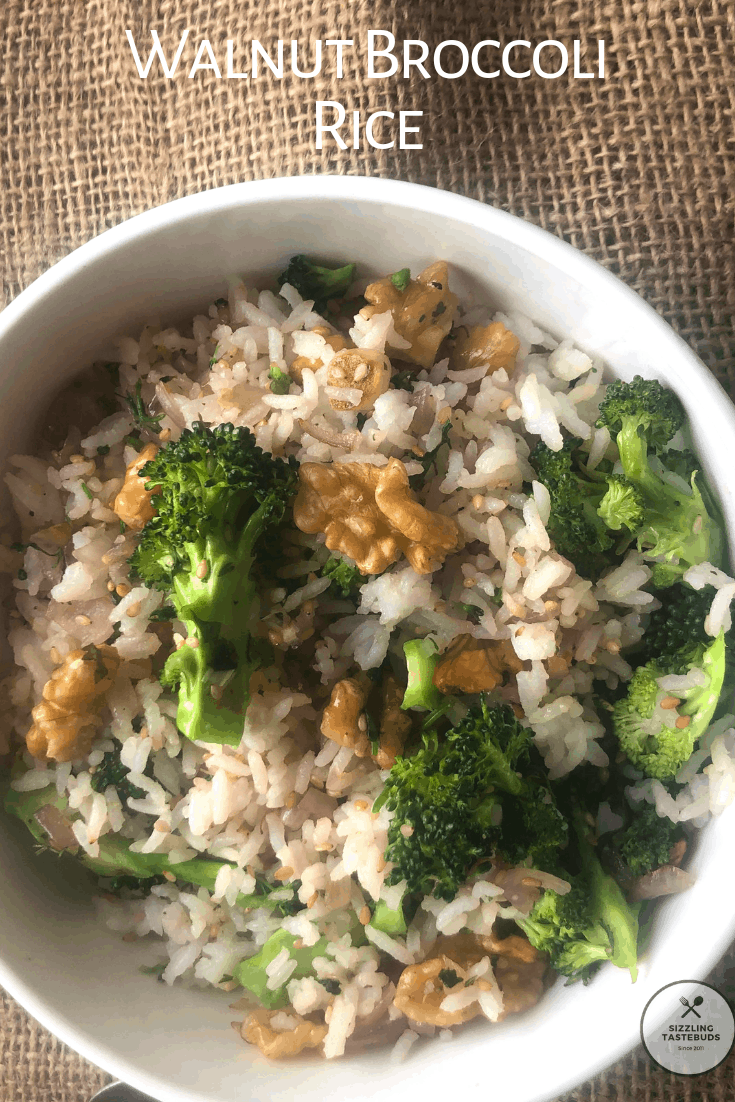 Pin

This dish with an ultra short prep time and the flavour of butter is a great crowd pleaser and even the picky broccoli eaters at home liked the nuttiness from the veggie .The husband and the elder kid (the anti-broccoli team :p) actually asked for seconds which is when I felt I had made too little a portion! The little one at home – a true blue broccoli lover (like me) wiped her bowl clean 🙂

The little one was happy but personally having got used to moderately spicy food, this was quite bland by itself (just as veg fried rice is ) and would do well with a side of spicy gravy or spicy sauce based stir fried veggies / tofu 

Adapted from "Taste of Home"  

Walnut broccoli Rice – GF One Pot meal, can be vegan too !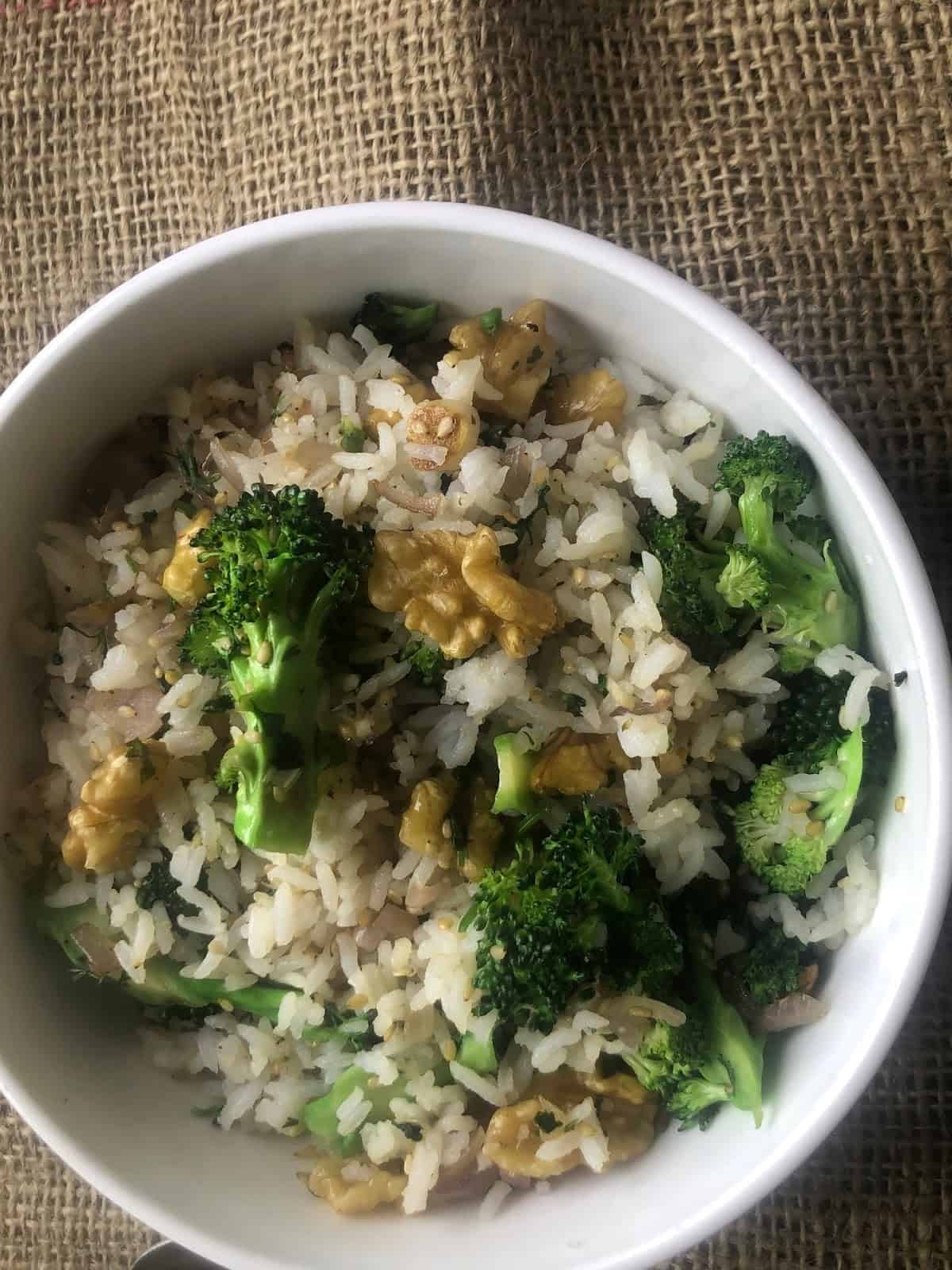 Pin
Prep time– 10 mins,Cook time– 10 mins.Serves– 2
What you need:
White Basmati- 2/3 cup (Cooked) 
Butter – 2 tsp  ( I used olive oil and butter in equal ratio) 
Broccoli – 1/2 cup
Garlic powder – 1/2 tsp (I used finely minced fresh garlic 1 tsp)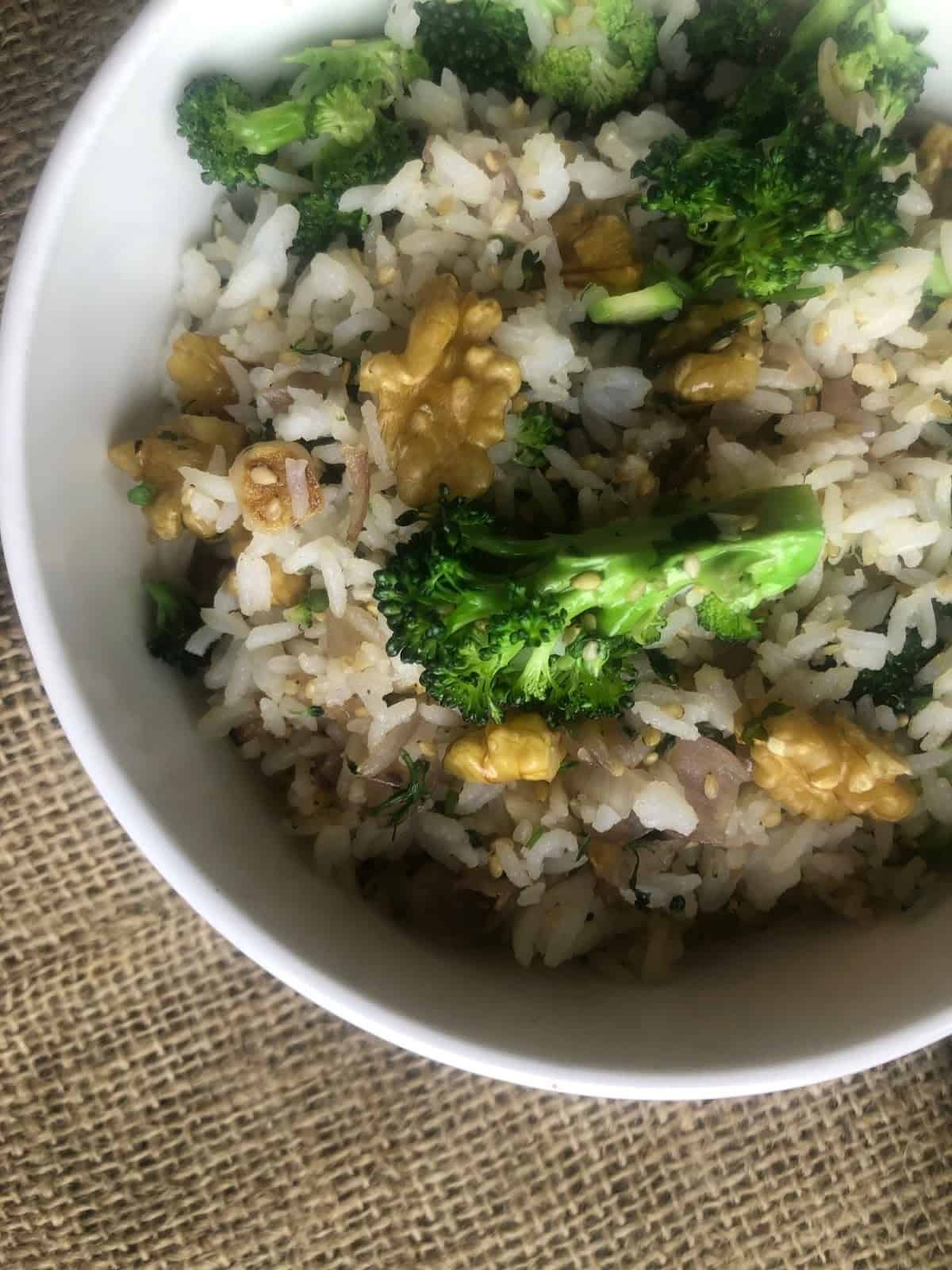 Pin
Onions – 1 medium ( white onions are preferred) 
Broccoli florets – 1/2 cup
Sesame seeds / Til  – 1 tbsp 
Soy sauce – 1 tsp ( you can opt out this and make it soy free, like I did)
Walnuts – 1/4 cup (chopped medium) 
Salt and pepper to taste 
PIN FOR LATER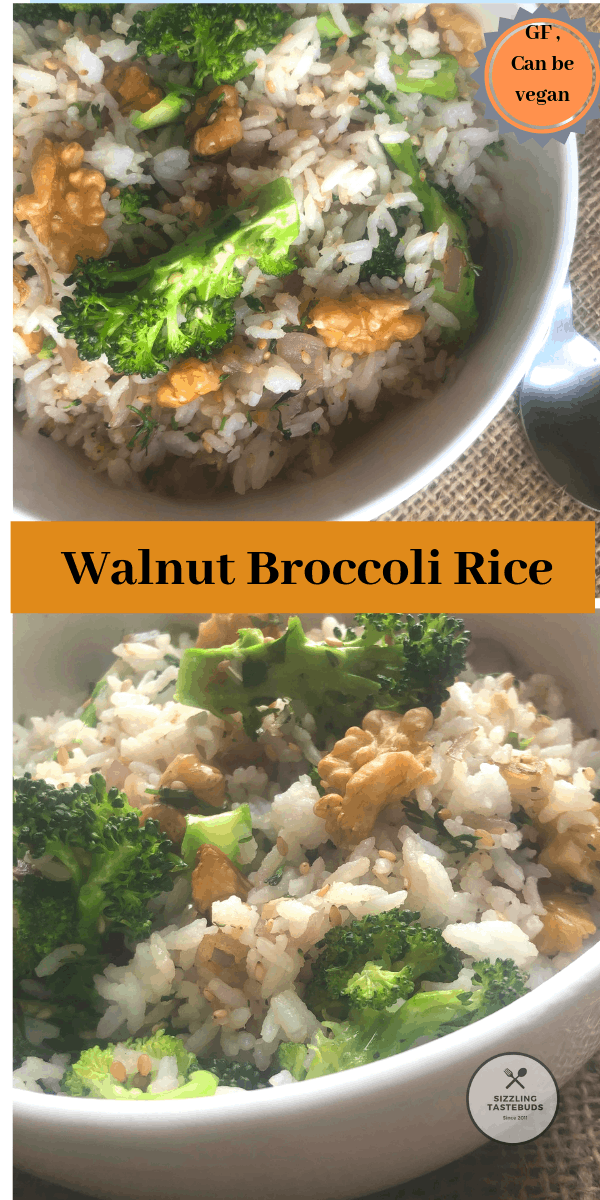 Pin
How to:
In a pan, add butter+ oil. Sauté the garlic and onion till translucent. Now splutter the sesame and broccoli florets . Toss a pinch of salt and saute for 2-3 mins till slightly crunchy.  Now add the cooked rice, soya sauce, salt, pepper and toss well. Tip in the tossed broccoli and serve immediately.  
PinCheck out the Blogging Marathon page for the other Blogging Marathoners doing BM#99