Doughnut. Donut. Dont care what it is  spelt as …. they were baked, they were chocolatey and we loved it 🙂
….and did I do a happy dance or what ?? Donuts sits right there on top on my list of indulgences… the warmth of the cinnamon sugar with the gooey goodness of the sugar glaze (I am not a so chocolate person) makes me go weak at the knees..
So, I seized this opportunity to just not make them at home, but bake them (no deep fried ones for us!!)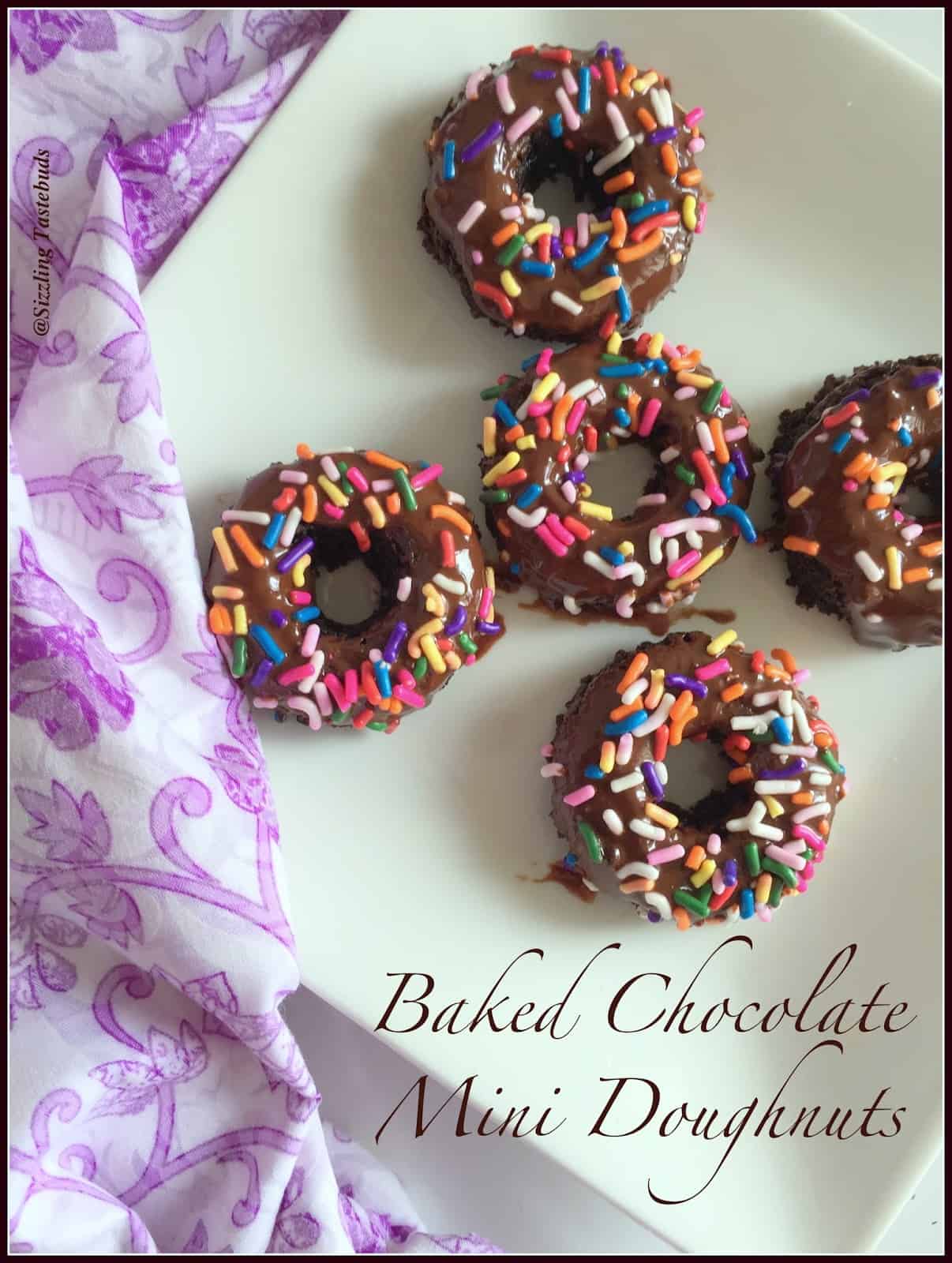 Pin

…. and a chocolate one at that .. ! deliciously super (I am running out of adjectives :D)

This couldnt get any better.. the girls were starry eyed at seeing these being made at home (the elder one shares my love for these). And they hugged me so much .. such a lovely feeling.. warmer than the cinnamon sprinkled topped ones , dont you say ? :))

I made a small batch (about 10 donuts). And they came out super good !! 

Adapted from here

Prep time : 15 min, Baking time : 10-12 mins, Standing time : 5-8 mins

You would need:
1/2 cup + 2 TBSP pastry flour
Sugar – 1/4 cup (powdered and measured)
3 TBSP dutch processed cocoa powder (or any fine cocoa)
Baking soda – 1/8 tsp + a teeny weeny pinch
Instant coffee – 1/3 tsp
Salt – 1/4 tsp
3 TBSP Oil – any neutral oil would do
1 TBSP Vegan butter
Vanilla – 1/2 tsp
Water – 1/4 cup + 1 TBSP
Glaze / Frosting:
Icing Sugar – 1/3 cup (increase as per preference)
Vegan Butter – 2 TBSP
Vegan Chocochips – 1/2 cup
Vanilla essence – 1/2 tsp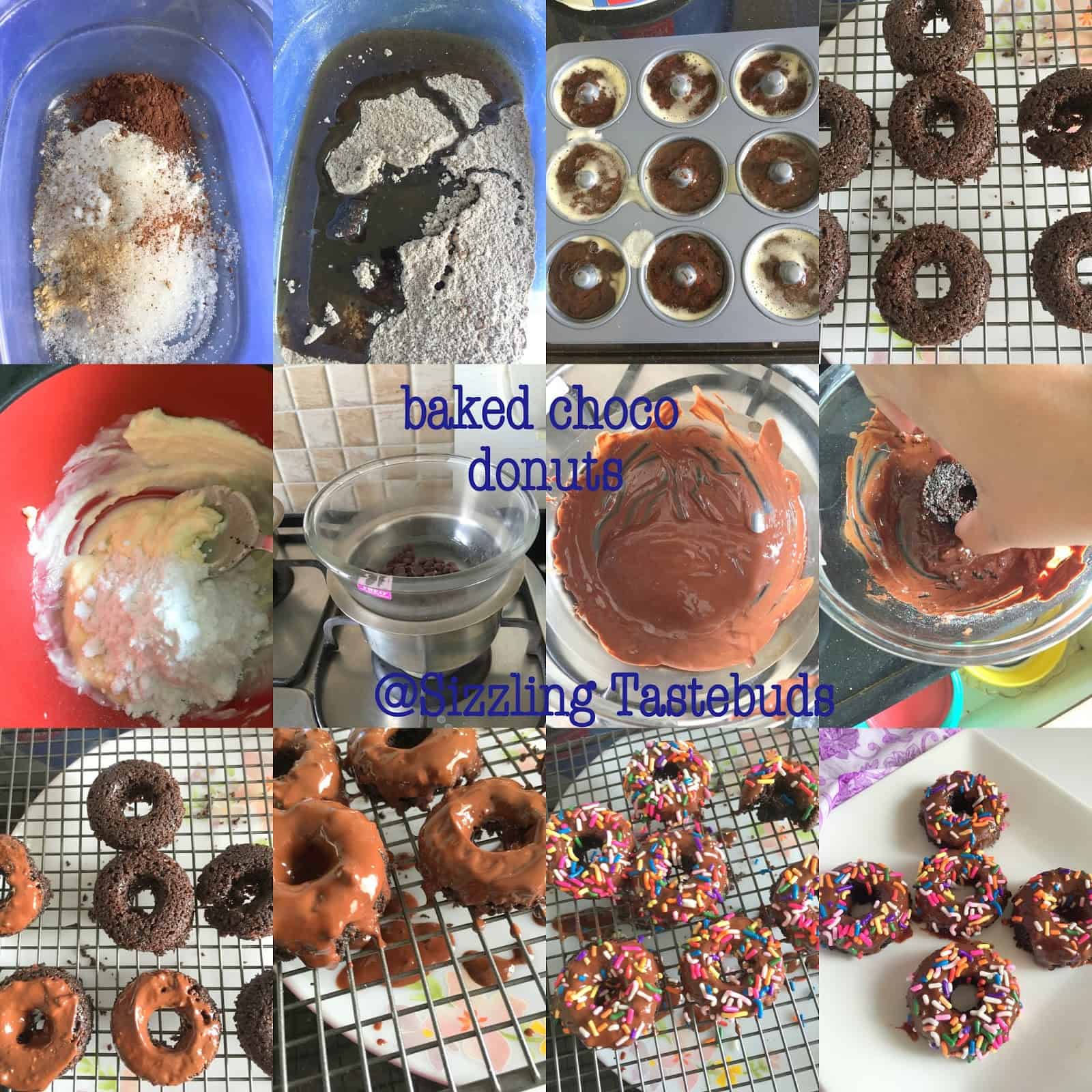 Pin
Method:
Preheat oven to 175 C + grease your donut pan 
Sieve together the pastry flour, sugar, cocoa, baking soda, coffee powder, salt. Combine well with a whisk
Add oil, vanilla , water and whisk till smooth
Pour 3/4 into the donut moulds and bake for 10- 12 till done.
Cool on a wire rack for 10 mins. 
To prepare the glaze, melt the chocochips on a double boiler. Take off the heat and when still warm, add in the butter, essence and icing sugar . Whisk well to velvety smooth.
Dip the cooled donuts in the glaze and place on a wire rack to collect all drips. Top with any sprinkles as required. 
Enjoy warm. Keeps upto 2 days . warm for 15 secs in a microwave once taken out of freezer.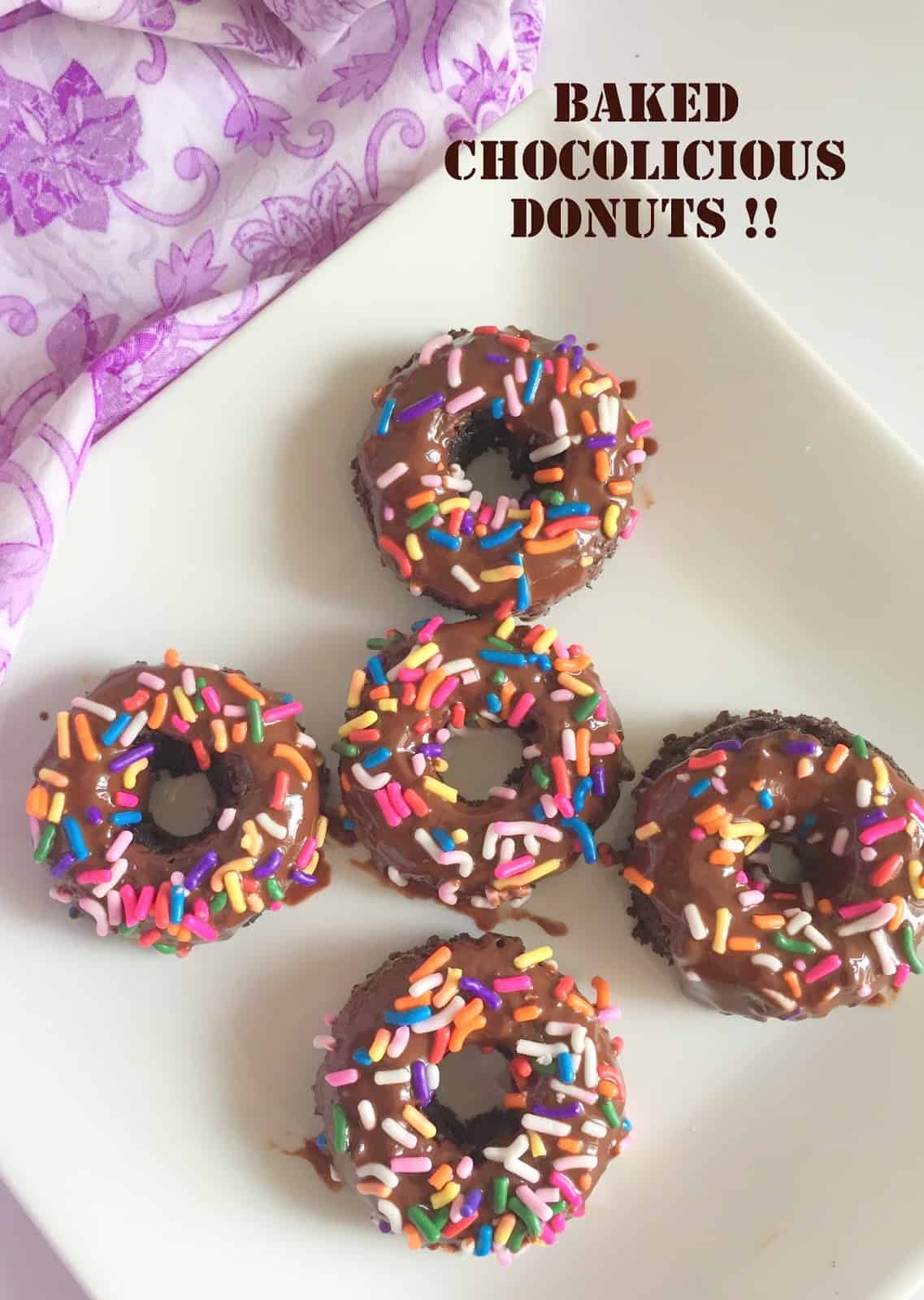 Pin