Post all that Diwali binging (and swearing off sweets and fried stuff for the nth time), we surely need some respite in oily and fatty food ! So, here come 3 salads this week on Blogging Marathon to the rescue 🙂
Today's is almost no recipe . Like all other salads, a little of this, a lot of that , a pinch of this , a dash of that 🙂 and you have a new salad recipe !!
A simple Indian salad called Kachumber – basically a medley of salad veggies topped with a handful of sprouts 🙂 
Healthy, Hearty and Oil free. Isnt that your goal for Post-Diwali ??
If you are still curious about the recipe, read on ….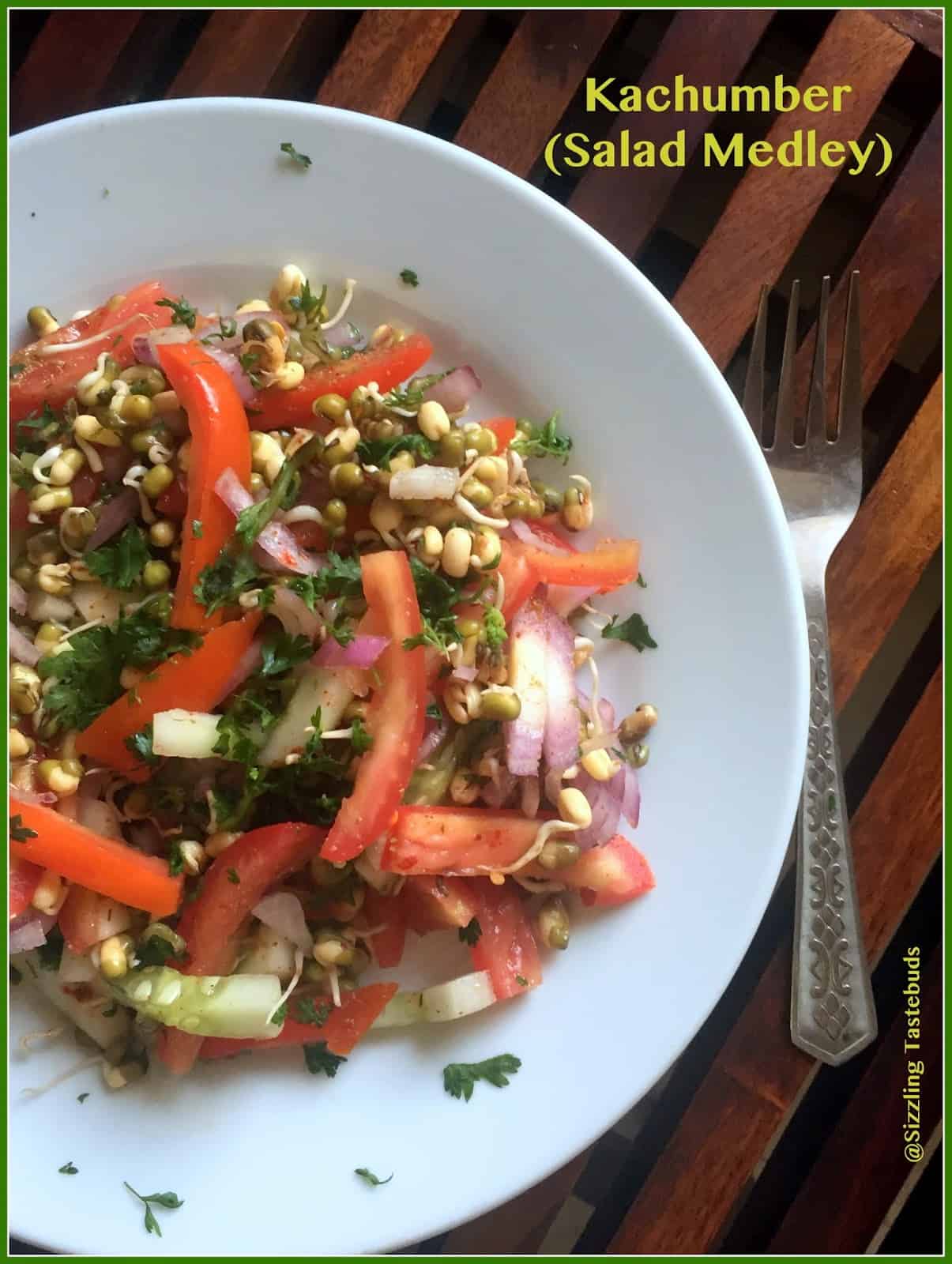 Pin

Zero cook Kachumber 

Serves : 2, prep time : 5 mins. 

You would need:
Long green english cucumbers – 1 medium
Tomato  – 2 large or 3 medium
Moong Sprouts – 1/4 cup
Red Onion – 1 medium
Dressing : Lemon juice, salt, black pepper, red chilli powder, Jeera (roasted cumin) powder, Chaat masala, dash of coriander leaves chopped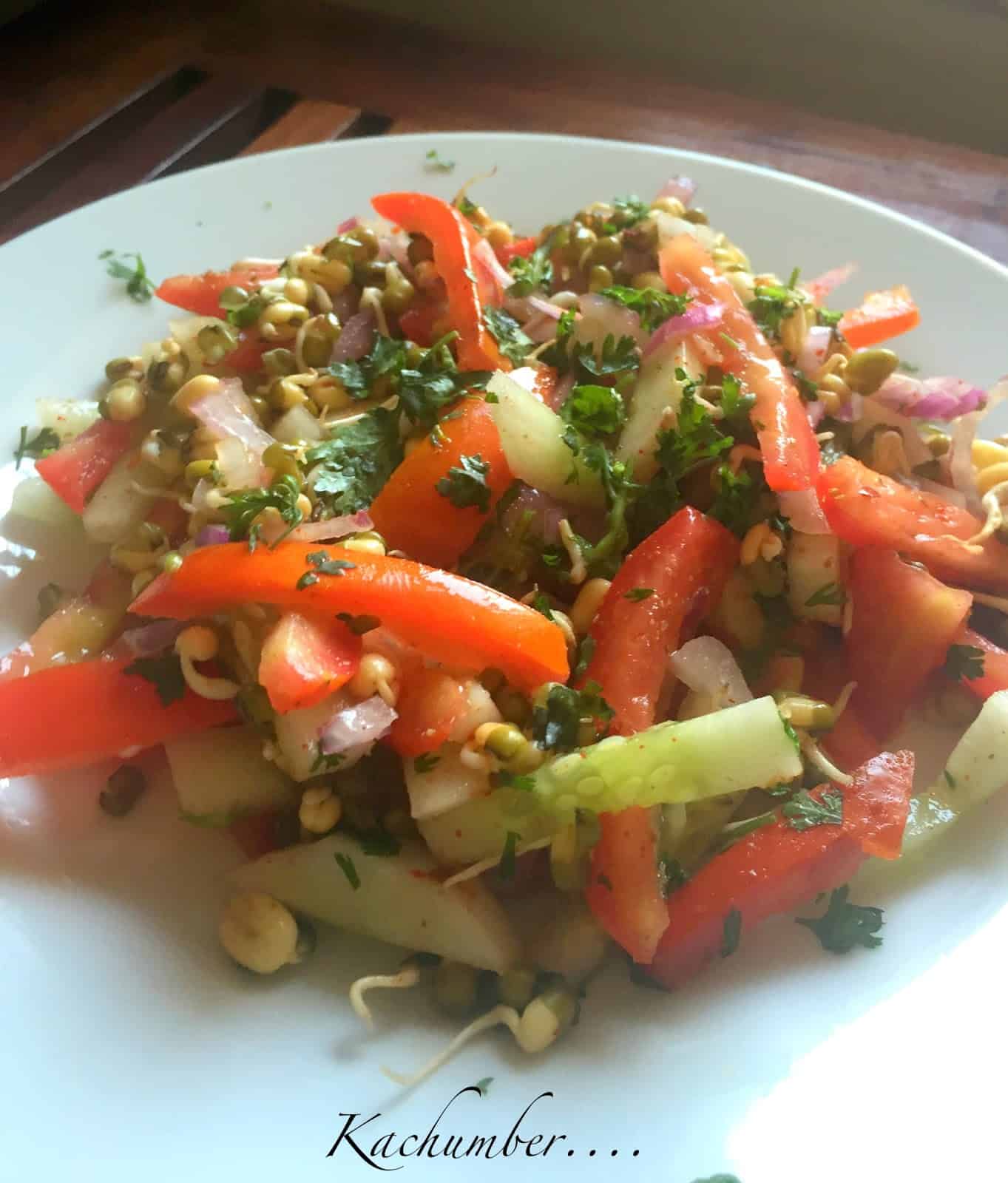 Pin



How to make:
Wash, peel and cut cucumbers into batons. Similarly, wash and deseed tomatoes, cut into long strips. Peel onions and make thin slices. Mix all these with moong (whole green gram) sprouts and refrigerate. 
Just before serving, mix all the dressing ingredients together. Mix into chopped veggies. Serve immediately