The euphoria at the finish line is always exciting – exciting to have completed another challenge, another milestone,  another landmark. For the Blogging World is no different. 15-16 bloggers from the Blogging Marathon group presented 26 dishes each this April using grains in different forms (Upma / Pongal / Biryani/ Pulav / Khichdi) that had me bookmark many !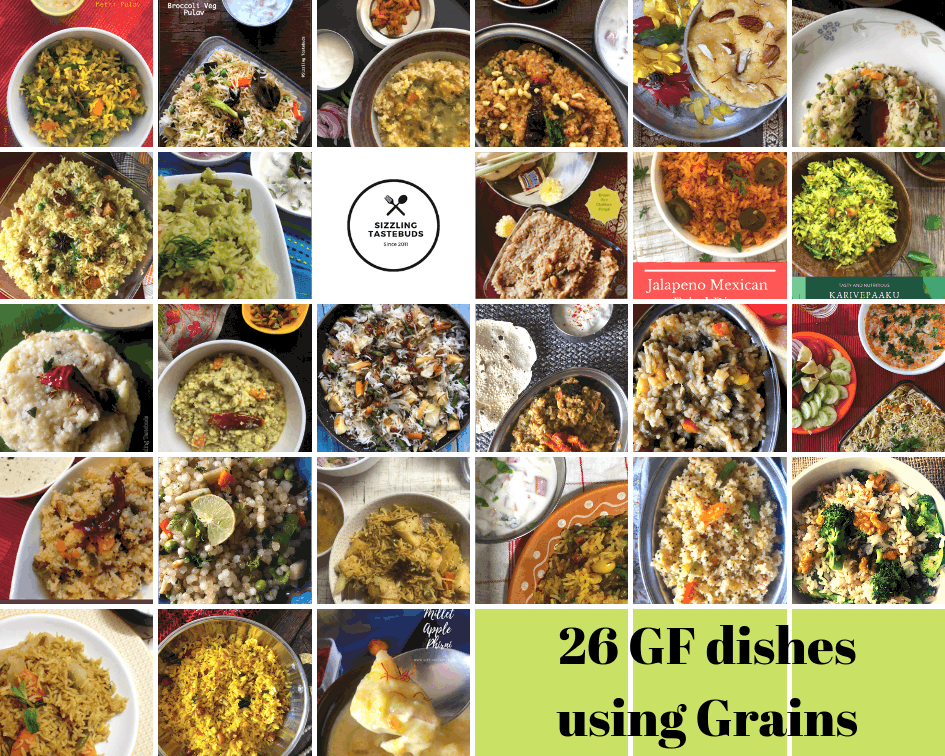 Pin
This is recap from my posts – listed not alphabetically (as was posted) but grain wise and dish type wise. Gluten Free being the common thread across all these 26 dishes, most of them are vegan too (wherever possible!) 
I majorly used four kinds of grains in the marathon : 
1. Everyday / Basmati Rice,  
2. Brown Rice 
3. Lapsi (broken wheat) /Rava (Cream of Corn)/ Oats/ Sabudana  
4. Millets. 
While dishes with Millets and rice alternative definitely will grow more on the blog as we look to replace rice with healthy alternatives in as many dishes we can at home, for now I am very pleased we have made a start and know where to take it from there.   
Hope you enjoy the recap, and thanking all my BM bloggers and readers for their kind suggestions and comments !
Cheers,
Kalyani
Let's start with millets:
clock wise starting from top left, you have :
Little Millet Pongal (Samai Pongal)
Cabbage Khichdi (with millets)
Zaffrani Little Millet Apple Phirni
Moong aur Sama ki Chaashwali Khichdi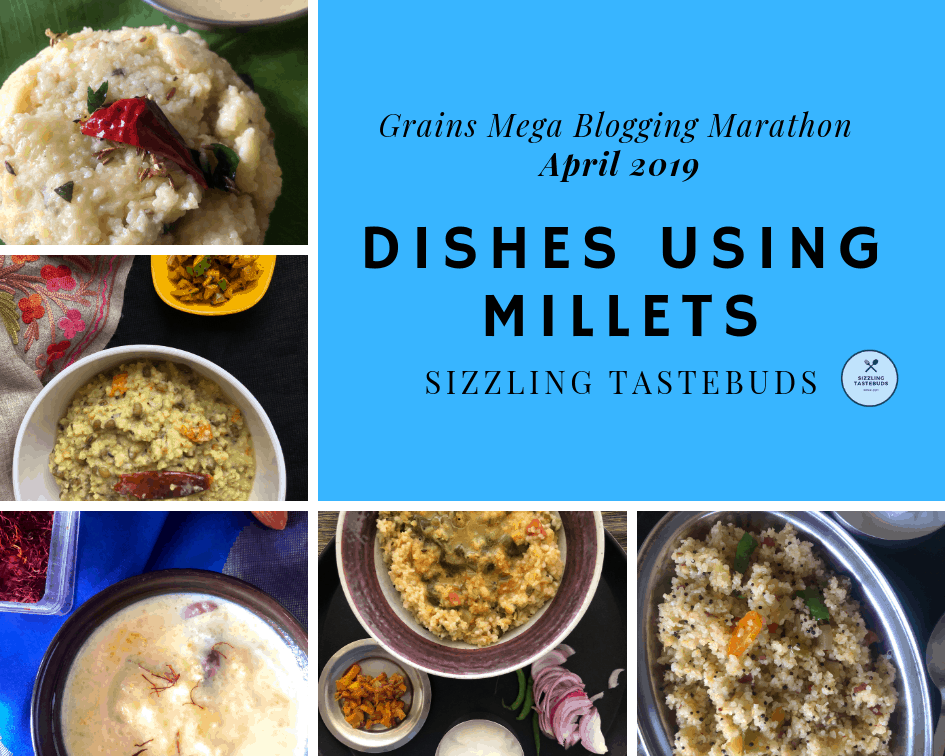 Pin
Under Pulao we have (from top left, clockwise)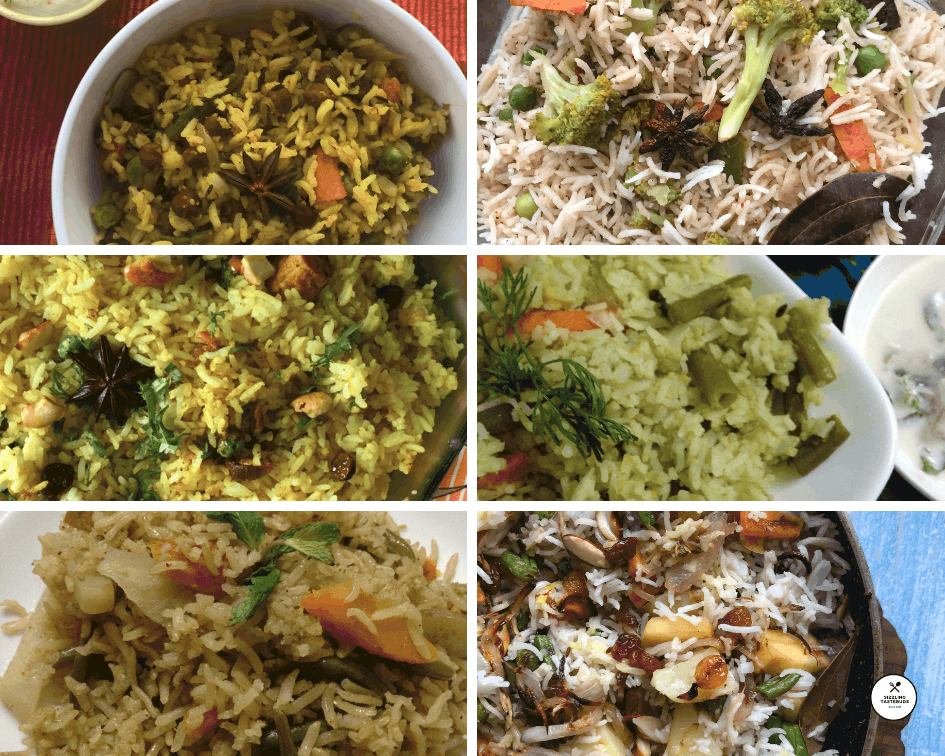 Pin
Under Biryani, we featured (from top right, clockwise)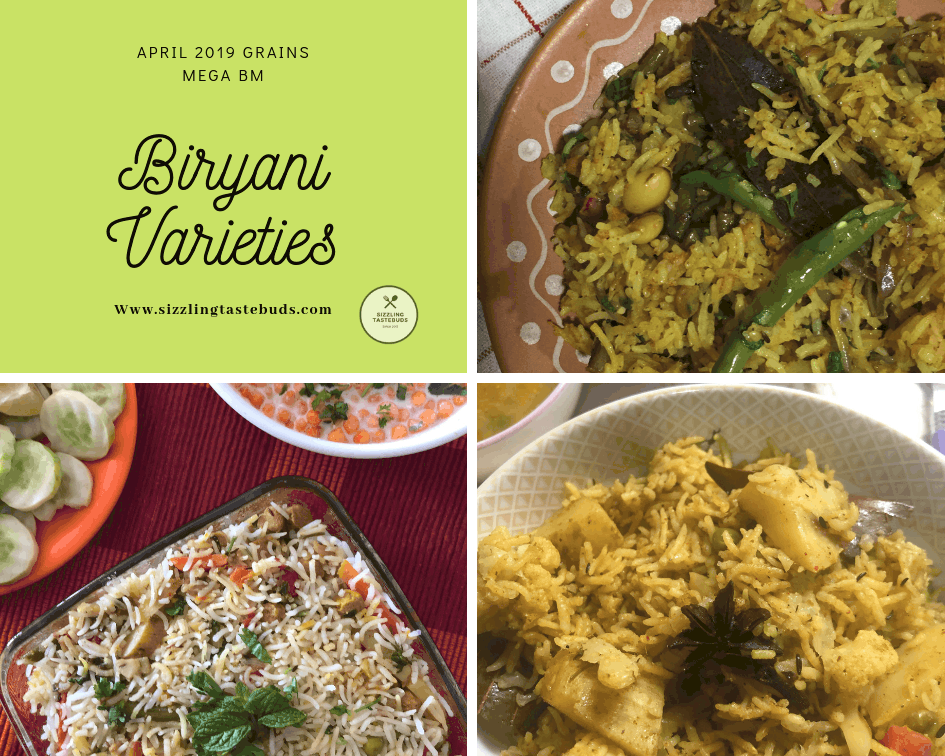 Pin
Under Fried Rice and Chitranna varieties (from top left, clockwise):
Karivepaaku Mamidiyakaya Chitrannam
Yellina Chitranna – Karnataka style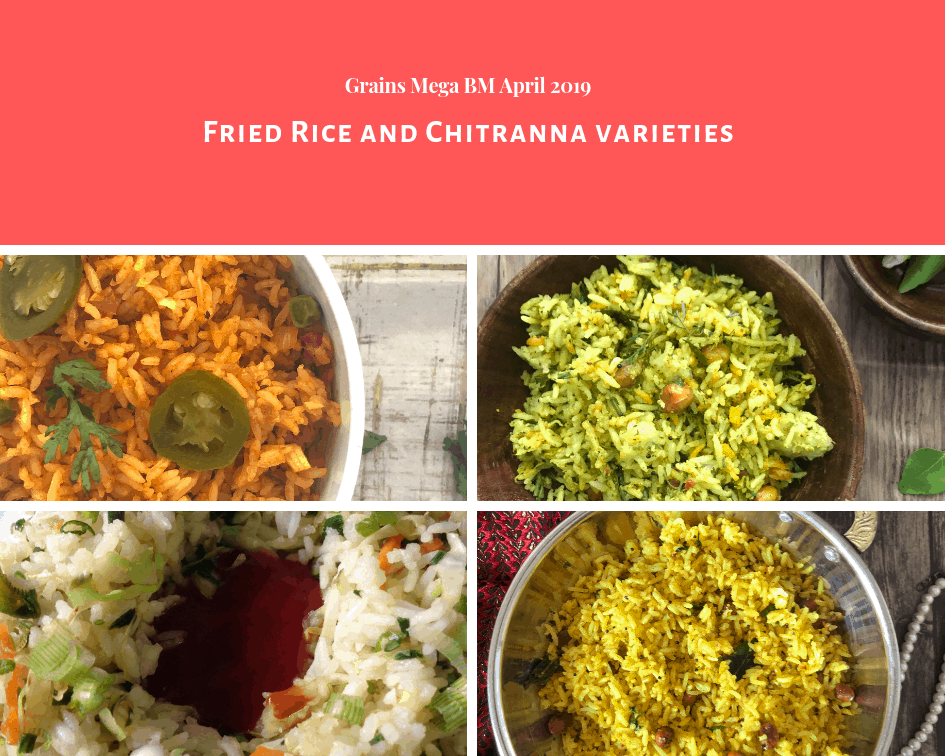 Pin
Under Oats/ Rava/ Lapsi/ sabudana, we have:
(featuring clock wise starting from top left)
Dalia Bisibelebhath (no onion, no garlic)
Elakkai Badam Paal Rava Kesari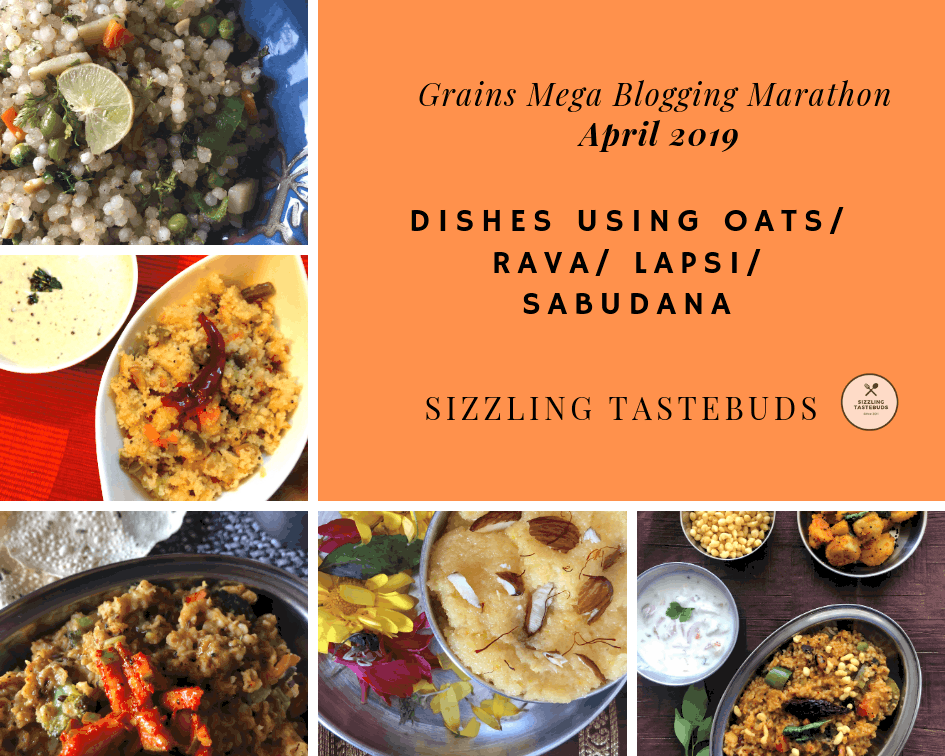 Pin
Under Brown Rice, we have:
Iyengar Chakkara pongal with Brown Rice
Walnut Broccoli Rice with Sesame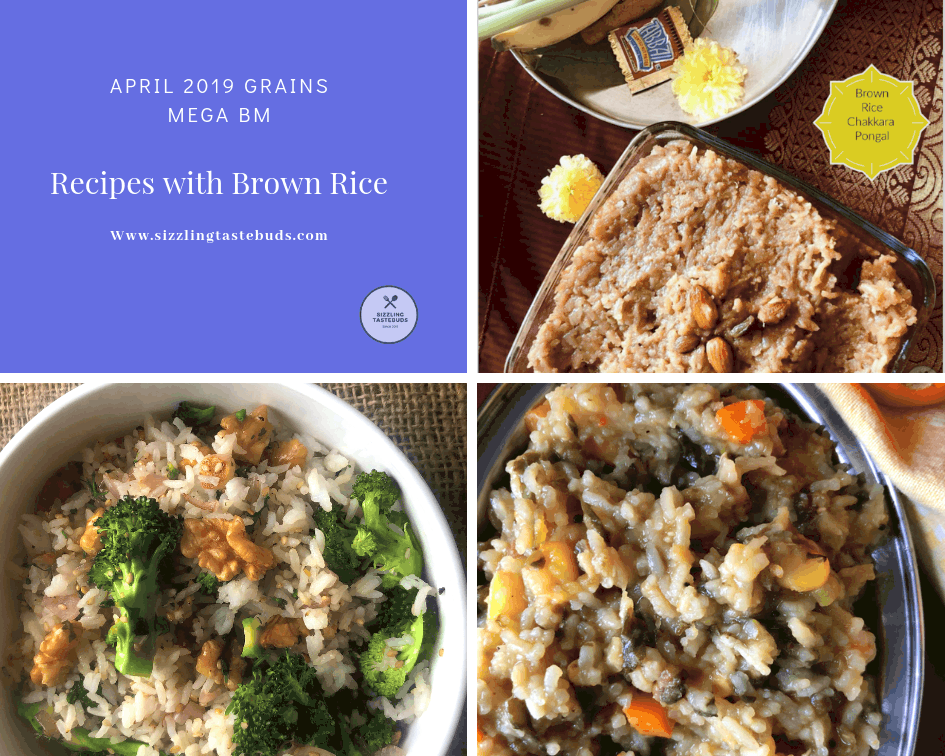 Pin