This post is a tad late, as the original dish for Q couldn't be posted for technical reasons. I had my mind on Quinoa first and made the Quinoa Aloo tikki but somehow lost the pics. Somehow this alphabet has been jinxed thrice in this BM for me.


But not having to post wasn't working, so I made this quick Qabuli Channa Chaat with Potatoes and Chickpeas for our Sunday brunch last weekend, and the husband and me had this as a main meal itself.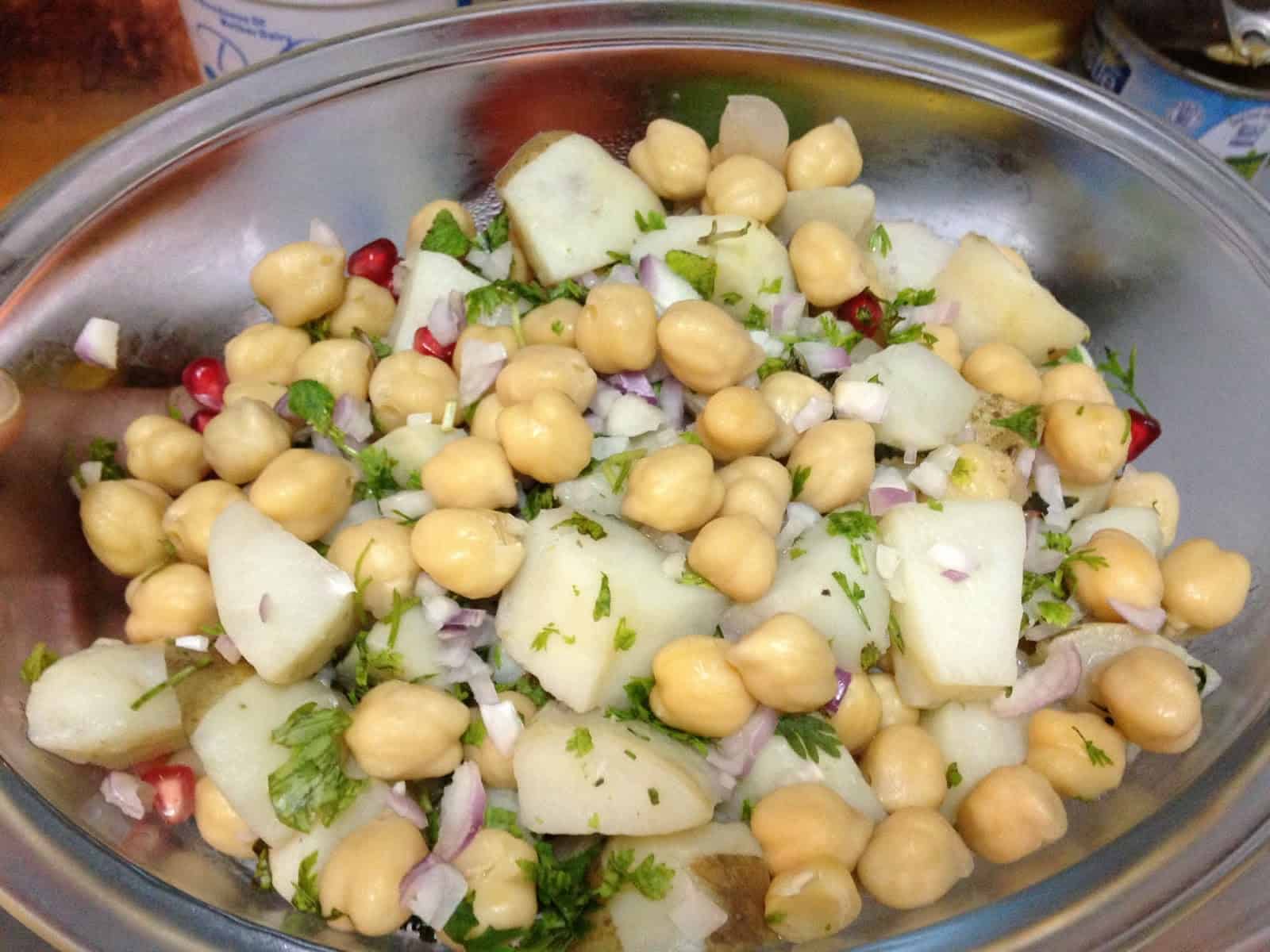 Pin



Its simple, its spicy, its filling and zero oil – healthy food doesn't get any better than this. 



Ingredients (for 2):
Cooked Chickpeas – 1 cup (200 ml)
Boiled and diced potatoes – 1/2 cup
Chopped onions – 1/4 cup
Topping : Chaat masala, pomegranate seeds, Pepper, Red chilli flakes, Lemon juice, chopped green chillies, chopped coriander. 
Assemble and serve:
Toss all the ingredients, garnish with the toppings and serve. 
Pin 
 Check out the Blogging Marathon page for the other Blogging Marathoners doing BM# 87