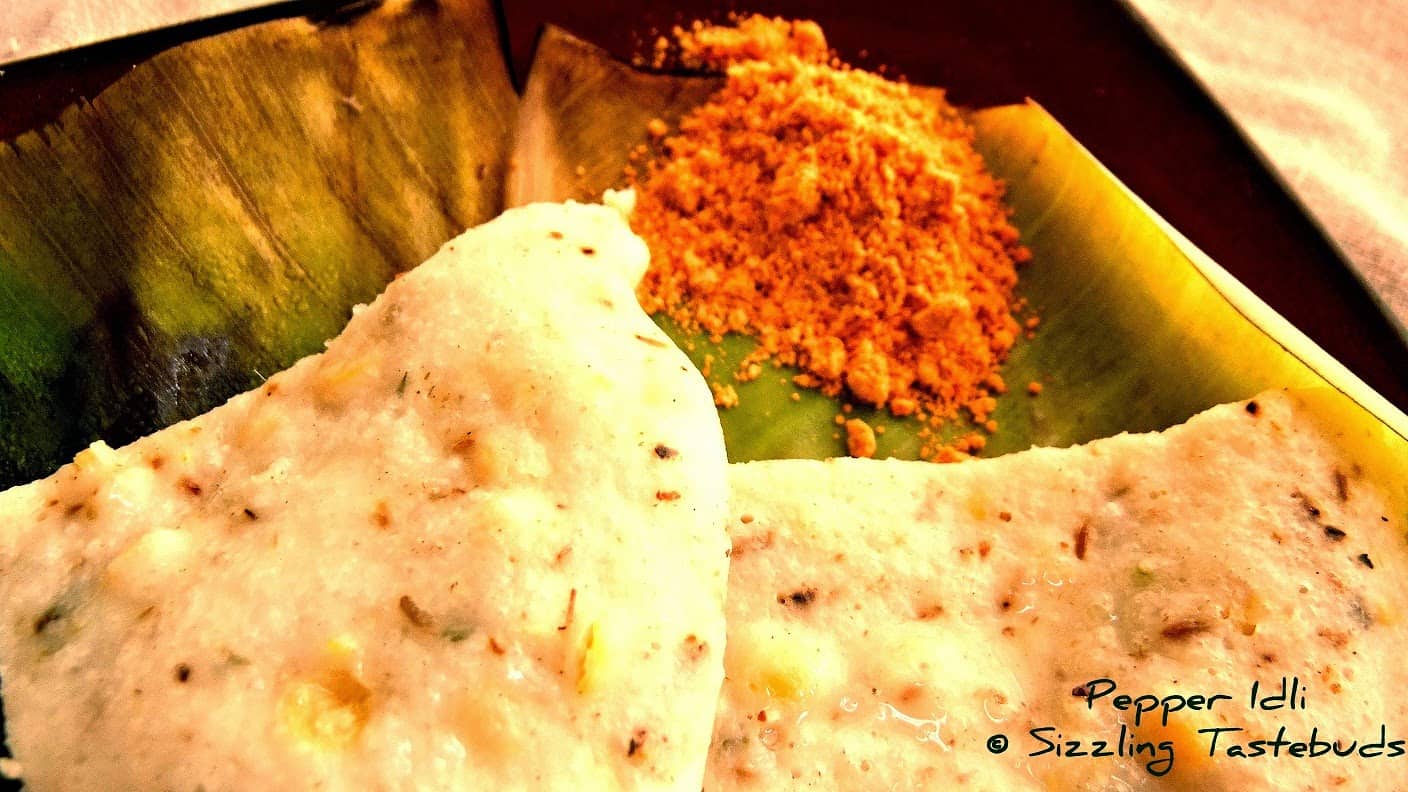 Pin

Pepper,Ginger ,Cardamom, Cinnamon are some of the foods recommended by Ayurveda for the winter months. So, when I was left with a lot of Idli batter this week, I picked my brains to make something new and then remembered having this Idli at my husband's aunt's place soon after our wedding ! Although i generally make Oothappamsor Paddu (Kuzhi paniyaarams) with left over Idli batter, hubby voted against both of them this week :(((

But thankfully this dish – Pepper Idli steamed in Banana leaves– was very well recieved, and I was happy to add another super healthy breakfast to the menu. It helps if you have ready batter at hand. But if you want to start from scratch, you can make the Idli batter as outlined in this recipe. You could as I did,tone down the pepper or not add it at all for the children, but the aroma of freshly ground pepper and cumin along with the soaked dal is sure to pep you up for the entire day! The addition of cooked but firm channa dal is optional, and I did so 'coz I dont prefer the idlis looking very dull or dark, but you can also add a handful of chopped fresh coconut to add a slight crunch along with curry leaves / coriander. If you dont have banana leaves, you could use the normal Idli Moulds just like Poha Idli. But steaming them with Banana leaves is something magical – both the aroma and the taste improve manifold with the pepper steaming in those leaves:-) 

Serving options for this dish: choose from over10 chutney varieties hereorMolagapudi(Fiery lentil spice powder). This dish goes toDay 3 of BMalong with Simona'sMLLA. Check my fellow Marathonershere

Prep time : 10 mins.

Cooking time : 15 mins (5 – 7 mins more than your usual time for Idli batch cooking). 

Makes : 4 Idlis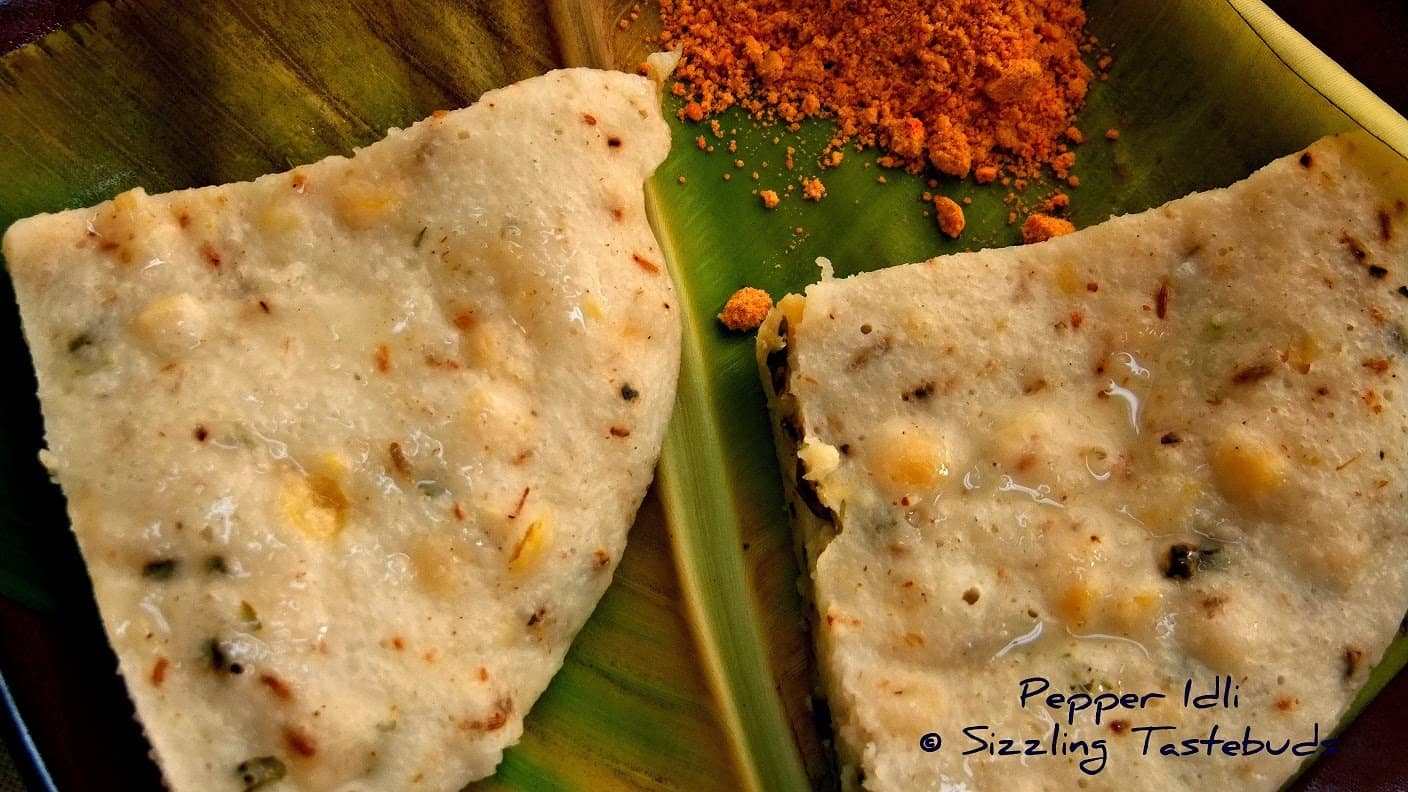 Pin
Ingredients: 
Idli batter – 2 cups
Chopped ginger – 1 tsp
Soaked and cooked Channa dal (opt. but recommended)
Cumin / jeera – 2 TBSP
Black pepper – 2 TBSP
Minced Green chillies – 2 nos (adjust spice)
Salt – to taste (consider the Idli batter also might have salt in it)
Asafoetida – a generous pinch
Coriander and curry leaves – a handful
Banana leaves – for steaming
Method: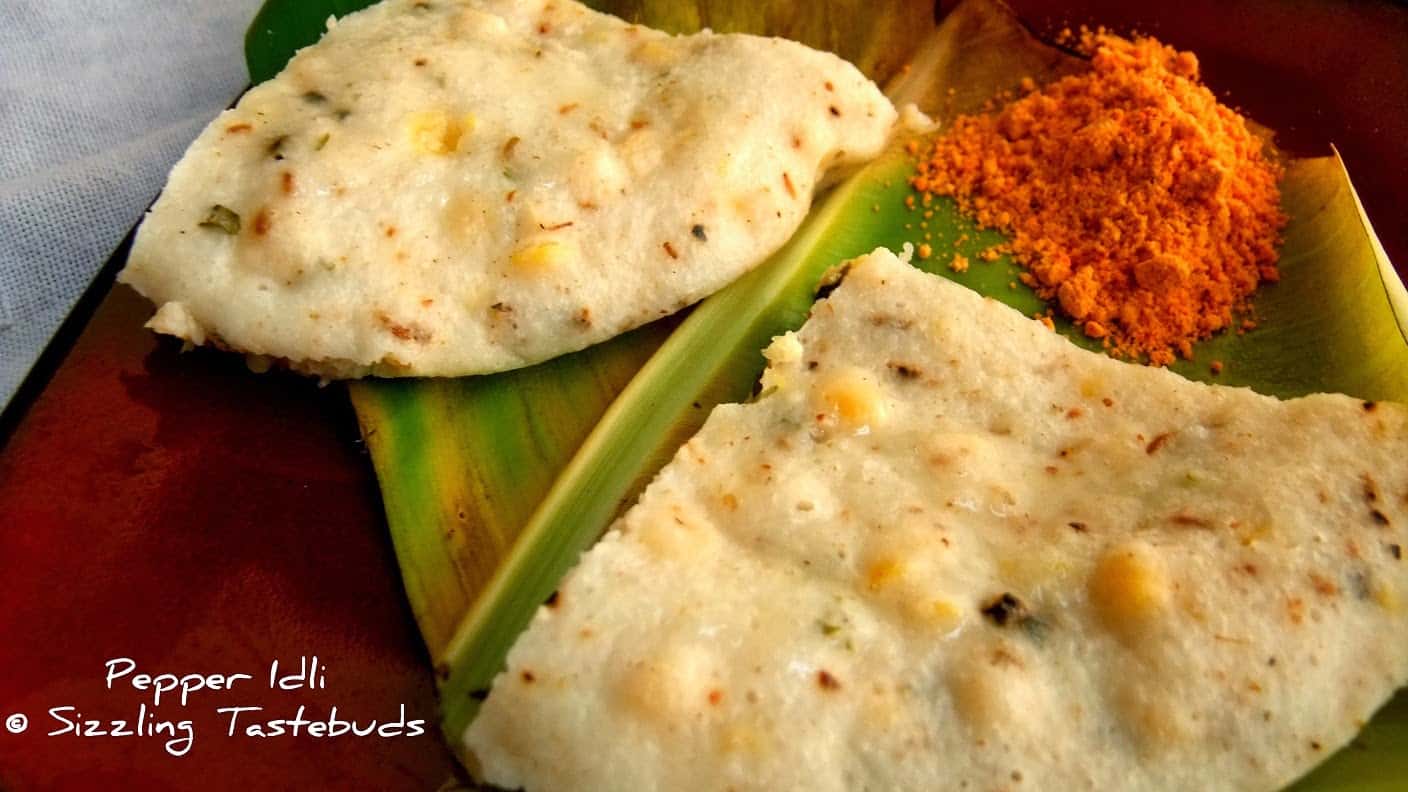 Pin1) Roast and coarsely powder cumin and pepper. 
2) Add the spice powder, salt, asafoetida, coriander and curry leaves, chillies and mix well. 
3) Just before steaming add the boiled channa dal and mix well. 
4) Pour to a flat plate lined with slightly greased banana leaf. Tap the plate once for uniform batter distribution.
5) Steam for approx 12-15 mins. Cool and cut like a pizza into sectors. Serve with any chutney or Molagapudi.