Honestly, I am wary of making  Jams, Crushes and other preserves at home. Its not so much as the sugar but the fear of failure.. What if ?? What if ? Seems to loom large. But this recipe from Masala Herb  gave me so much more – best of all, it was free of preservatives, could be  made with Brown Sugar, and best of all made such wonderful use of ripe Papayas that were lying on the fruit basket. 
Pin

Most of us at home love Papayas in the natural form. Although this jam set quickly (almost within 3-4 hours) and we indulged in it next day at breakfast with some buttered toast. Ah ! the bliss of knowing its completely healthy and preservative free made all the wait worthwhile . Thank you Helen for a keeper.. I made some changes based on our personal preferences… and we surely enjoyed making it 🙂

We begin with Condiments this week at BM Buffet, and this is the first #condiment to go in…stay tuned to see more..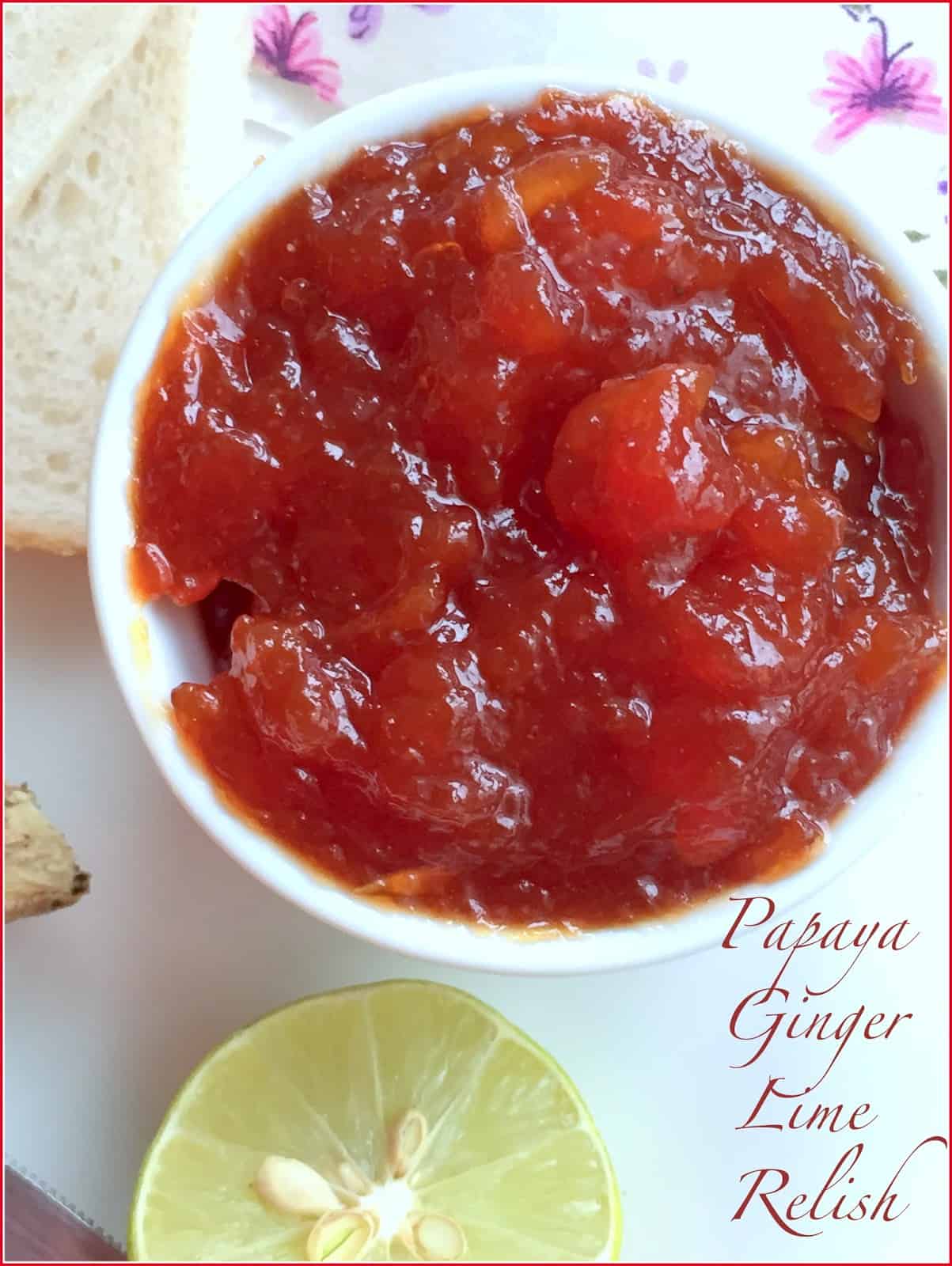 Pin
If you have missed out on any action in the previous 2 weeks at BM Buffet, head here.
Prep time : 15 mins, Cooking time : 25-30 mins + standing time : 4 days
Makes : approx 200 gms of preserve, keeps for about 2-3 weeks under refrigeration.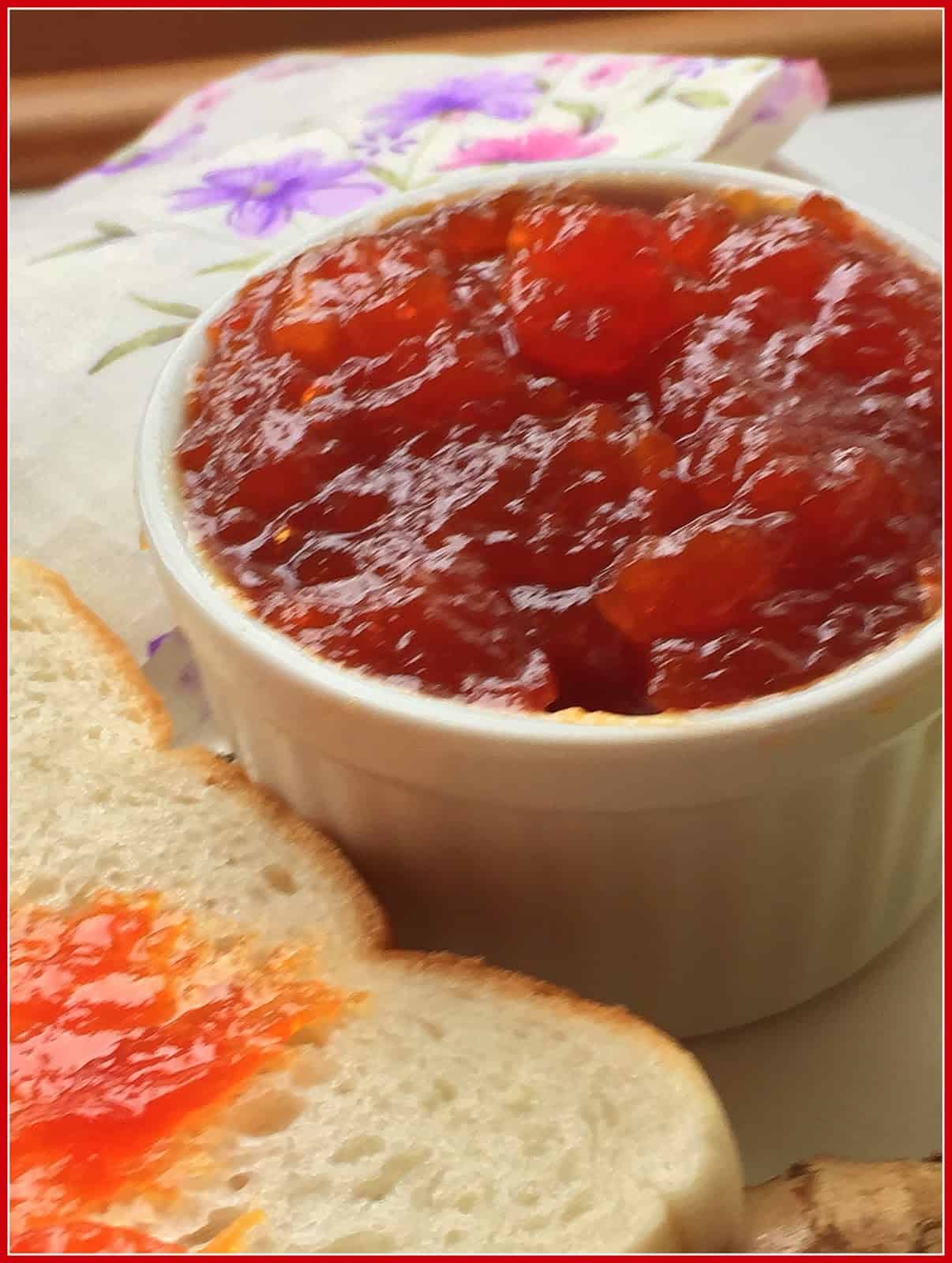 Pin
Ingredients:
Ripe and sweet Papaya – 250 gms (approx 1 large cup) – peeled and chopped into medium chunks
White sugar – 1/4 cup 
Brown Sugar – 1/2 cup (increase to 3/4 cup if you want it sweeter) 
Lemon juice – 7-8 TBSP + cut all discarded lemons into quarters
Ginger grated – 1/2 TBSP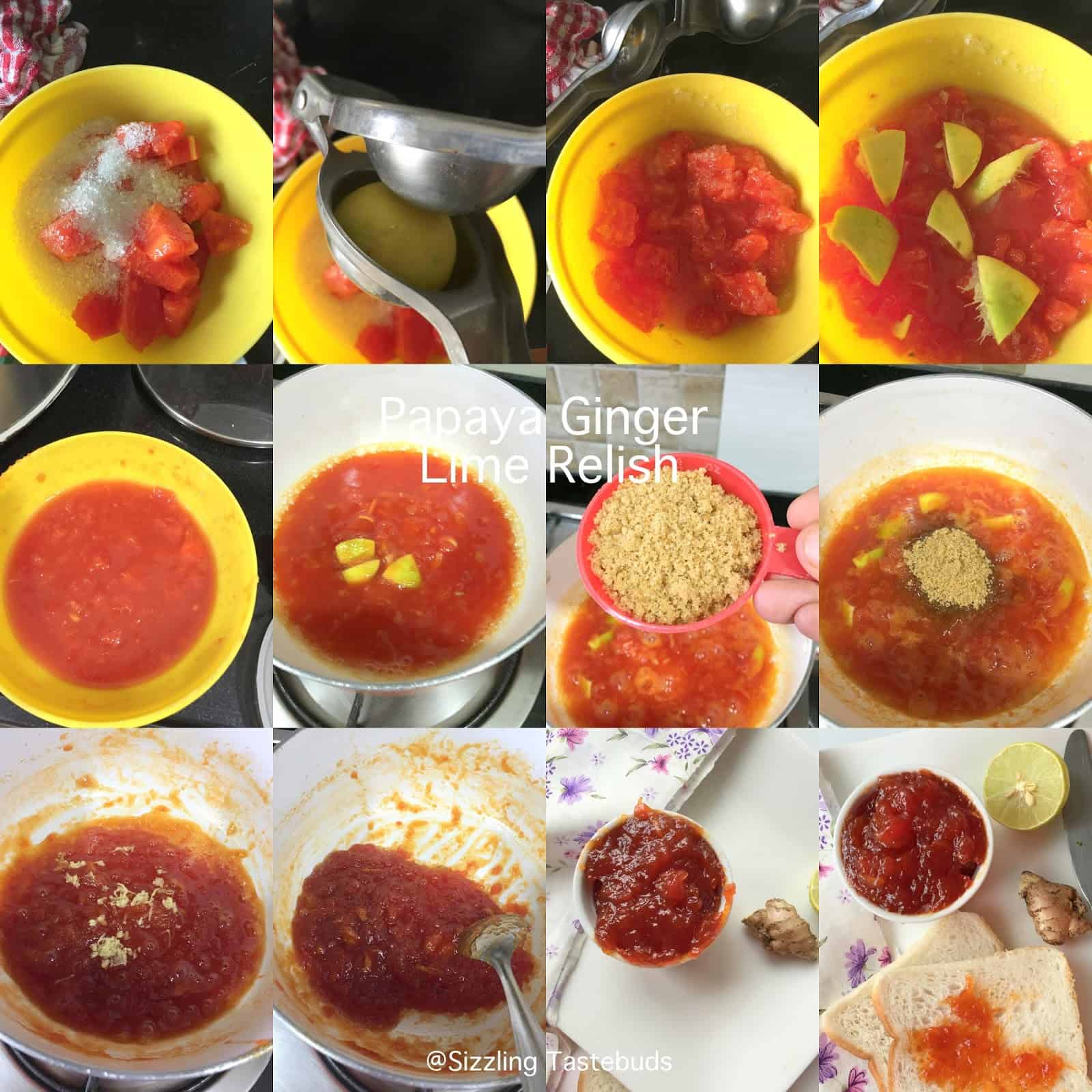 Pin
Method:
Soak the cut papaya in the lemon juice and white sugar and the cut lemons. Stir well and keep covered in the refrigerator for 2 days. Keep mixing them every 12 hours
On the third day, discard the whole lemon pieces keeping some for flavour.
In a deep bottomed sterile pan, add the papaya pulp and bring it to a boil while mashing up the papaya and the few lemons with a sterile spoon. 
After 15 mins of continuous stirring on a low flame, add the brown sugar – in a few mins, it will start to reduce leaving the pan at the sides. Do a taste check now and adjust if required. 
Now add the grated ginger and mix well. The jam should coat the back of a spoon or a cold plate and not shake when wriggled. 
Let it cool to room temperature. Fill in a sterile bottle and use as needed. Let it set for a whole day before you begin to use the preserve.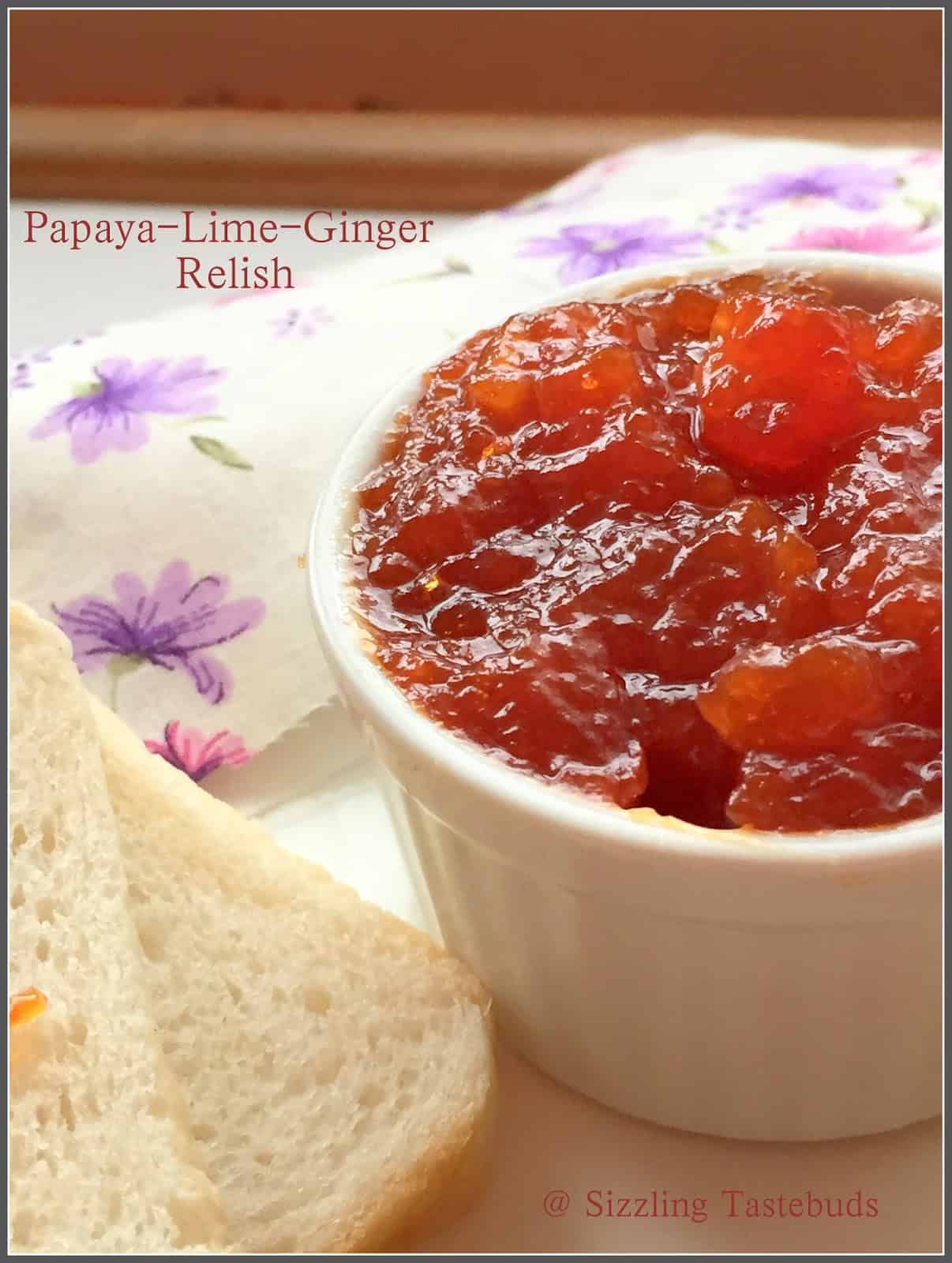 Pin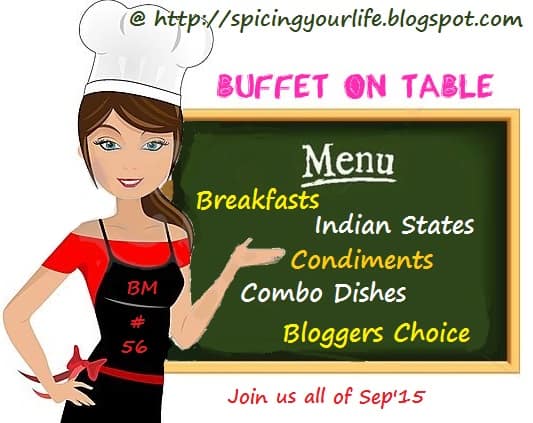 Pin
Check out the Blogging Marathon page for the other Blogging Marathoners doing BM# 56