The last in the series of Steamed Dishes is this amazingly soft and almost zero oil Dhokla. We have seen MTR Style Rava Idli from South India, Vegetarian Dumplings from the Indo Chinese stable and today we move to Gujarat with these yummy Dhoklas. 


I have a soft corner for Gujarati food and especially dhoklas, having made a few in the past. The repertoire of Dhoklas in Gujarati Cuisine, is enormous and as we prefer steamed snacks a lot at home, this is one list that will keep getting added and made too.


I made a few changes to the original Tarla Dalal recipe. These and more are in the Notes section below.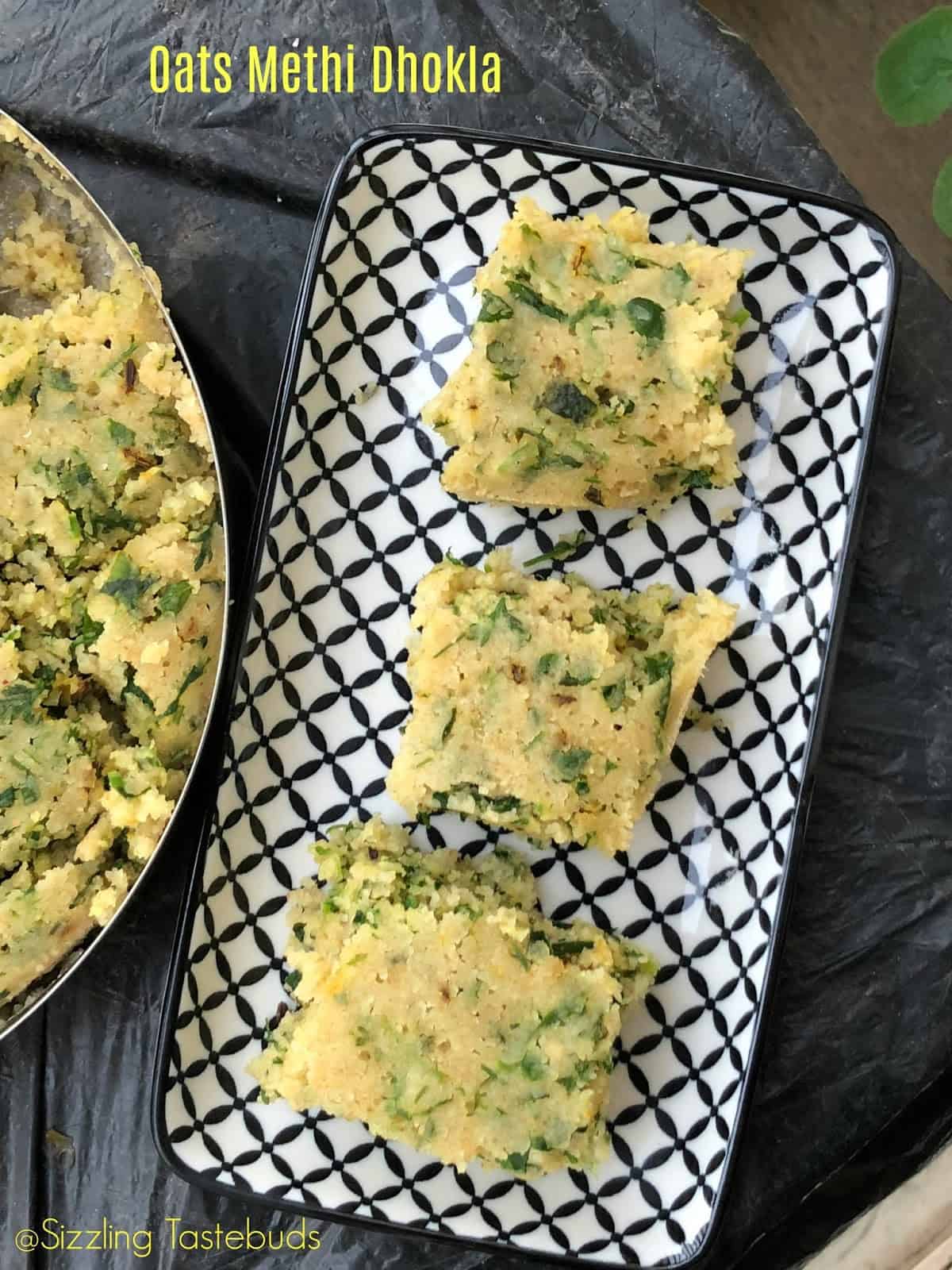 Pin



Other Dhokla varieties / Gujarati dishes on the blog: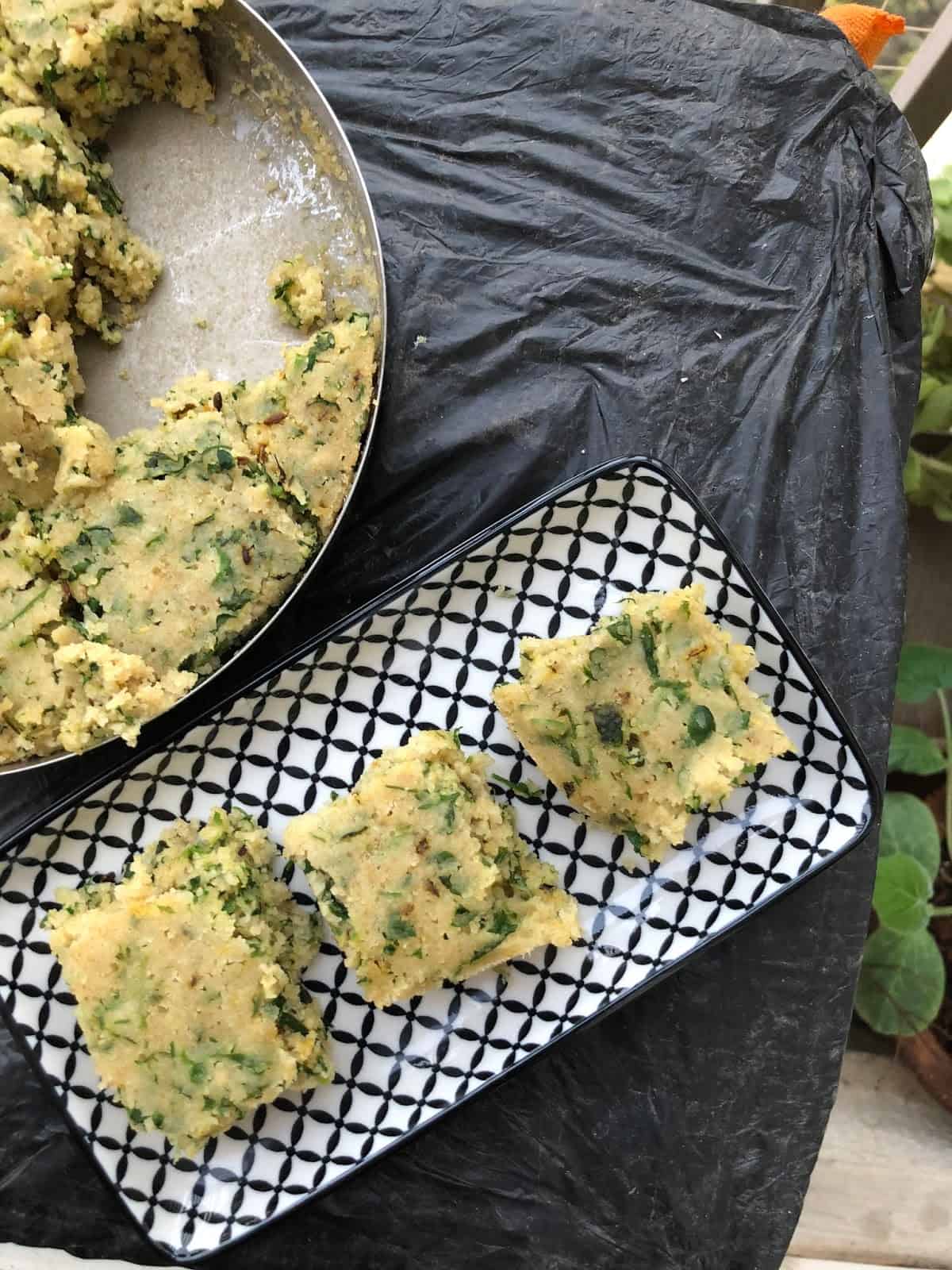 Pin


Prep time: 15 mins,Steaming time: 12-13 mins,Makes: 18-19 medium sized pieces


Ingredients:  
Powdered Oats flour – 1/2 cup (1 cup = 200 ml)
Semolina – 1/2 cup
Slightly sour yoghurt – 1/4 cup
Salt – to taste
Methi / fenugreek leaves – finely chopped – 3 TBSP (original recipe had spinach / palak)
Sugar – a pinch (skip if using spinach)
Minced green chilly – 1/2 tsp
Cumin seeds – 1/4 tsp
Oil – 1/2 tsp (to saute the methi leaves, if using spinach, you can skip this oil)
Fruit salt – 1/4 tsp (I used a combination of 1/4 tsp each of lemon juice & baking soda)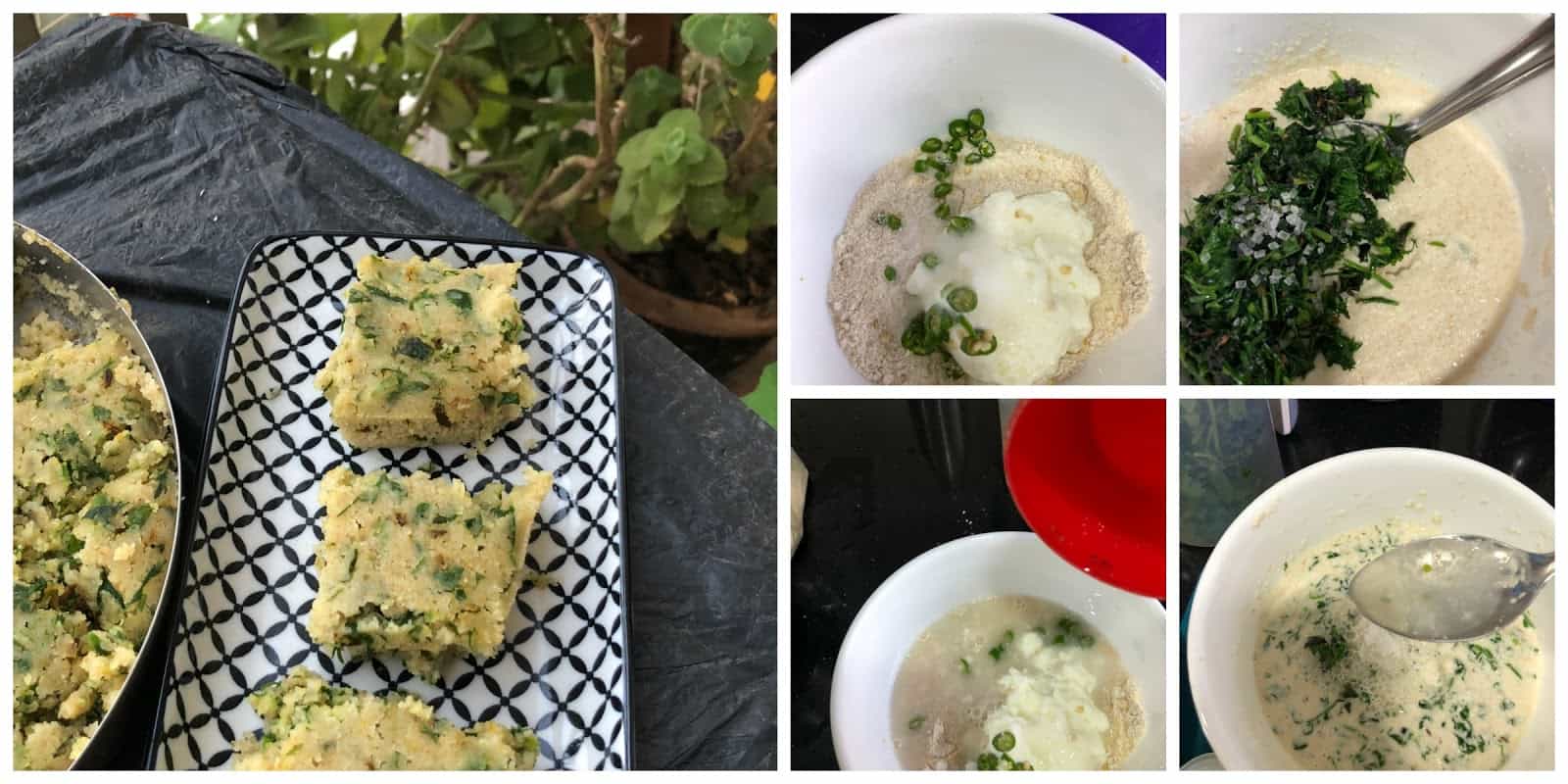 Pin
Method:
Mix the Oats flour, semolina, salt, yoghurt, chillies well and keep aside for 15 mins
In a pan, heat oil, splutter jeera & saute methi leaves for 1-2 mins. Keep aside till cool and mix in the sugar.
Mix the methi into the dhokla mixture and add 2 Tbsp of water and bring to a pouring batter consistency 
Lightly grease a dhokla plate and bring a steamer to rolling boil with adequate water.
Just before steaming, add the fruit salt (or its substitute) and add 2 tsp of water when it starts bubbling on top.
Mix gently and pour into greased pan, steam for 12-15 mins or till a skewer comes clean
Rest for 4-5 mins and cut into desired shapes and serve.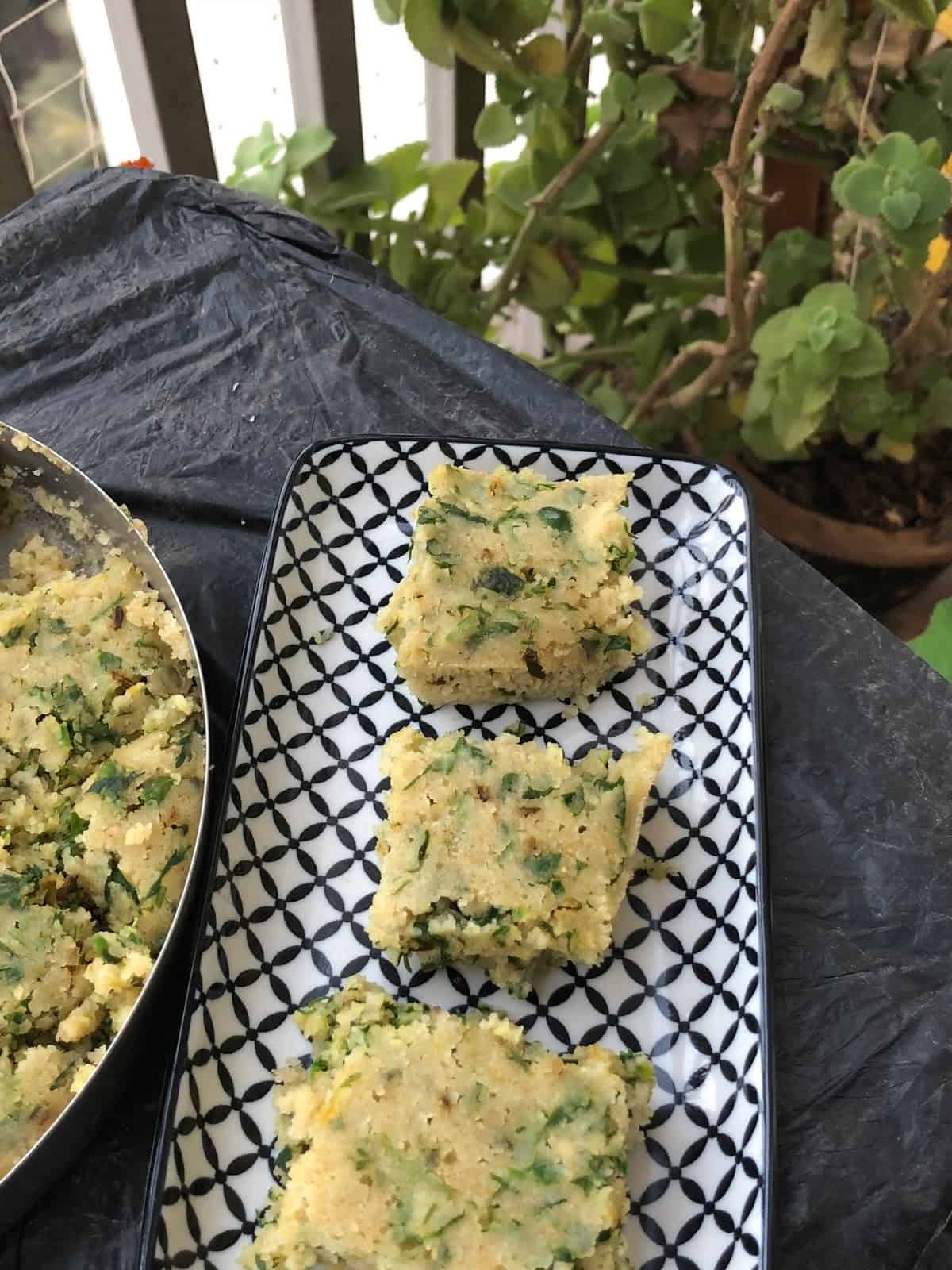 Pin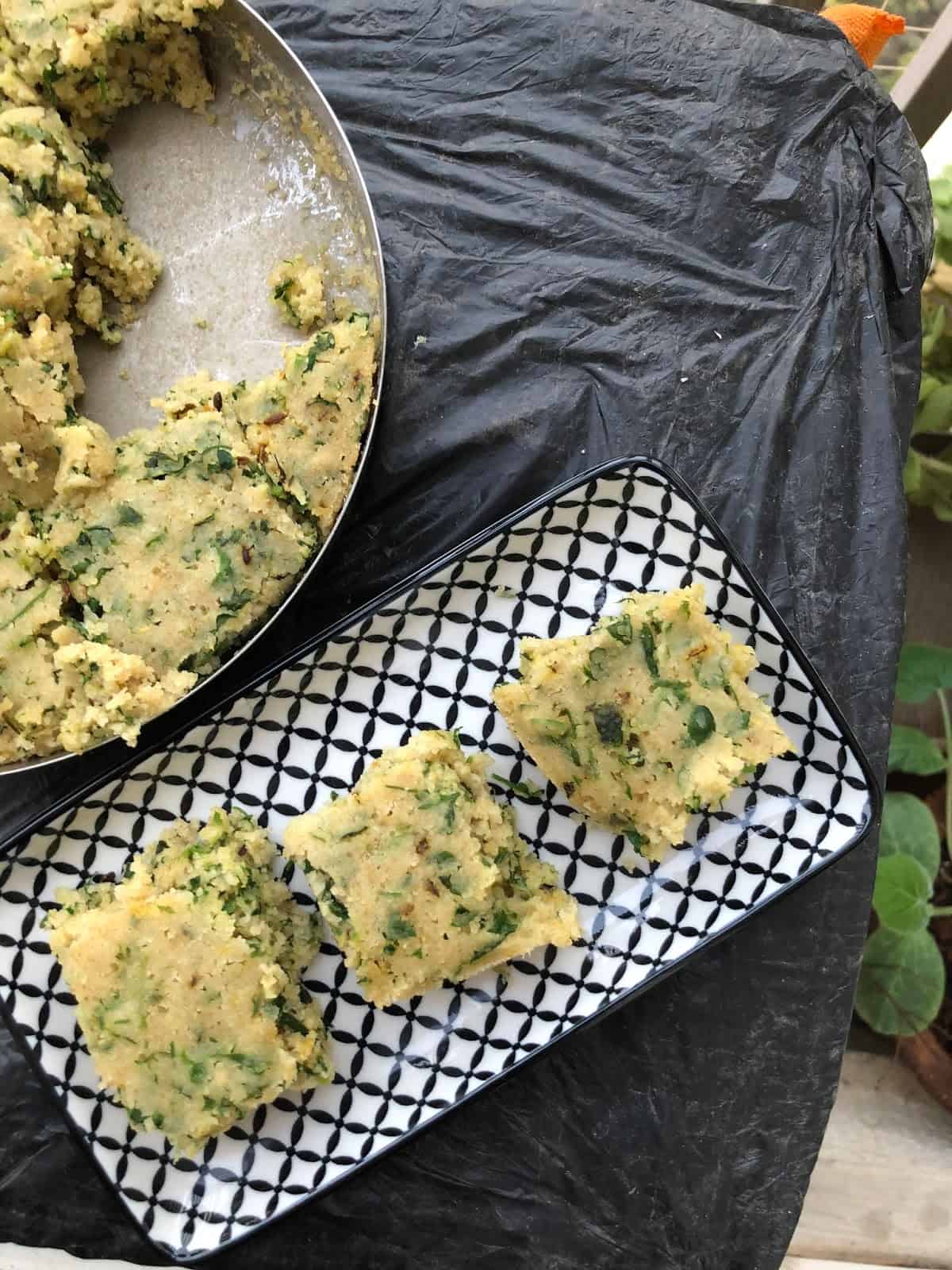 Pin
Notes:
1. Next time I would dry roast the Oats first before powdering it.
2. The water quantity mentioned in the original recipe was quite off. So, I had to add 1 tsp of additional semolina to bring it to a normal dhokla (non-runny) consistency. So, watch the water and add little less than mentioned.
3. The chillies itself were very spicy, so next time I would add less spicy chillies or totally skip it. Howver with the chillies in the dhokla, we didnt need any accompaniment. It was just perfect as it is. 
4. Addition of toasted sesame might add a textural element to the soft spongy dhoklas
5. If adding spinach, make sure its completely dry when added as spinach releases a lot of water while cooking.
6. Rest well before cutting into shapes as they crumble easily.
7. If you want to make it vegan, cashew curd can be used although the taste may vary. 
This is for Steamed Dishes underBM#84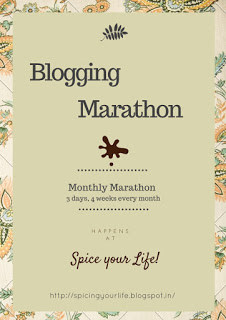 Pin