Today, we travel to Tamilnadu / Kerala border to taste Morappam. Well, at first sight, it does look like Kuzhi Paniyaram (or Paddu as its called in Telugu / Kannada). And I thought so too, till we made it with an exclusive Morappam batter. I learnt about this from a neighbour who is from Palghat, Kerala, and apparently this dish is quite popular there.
I first thought I would use the same batter as Idli / Dosa, but my neighbour strongly advised against it.  So, made a small portion of the batter. And enjoyed the evening snack thoroughly. Proportions might vary from place to place, but this is what works for me.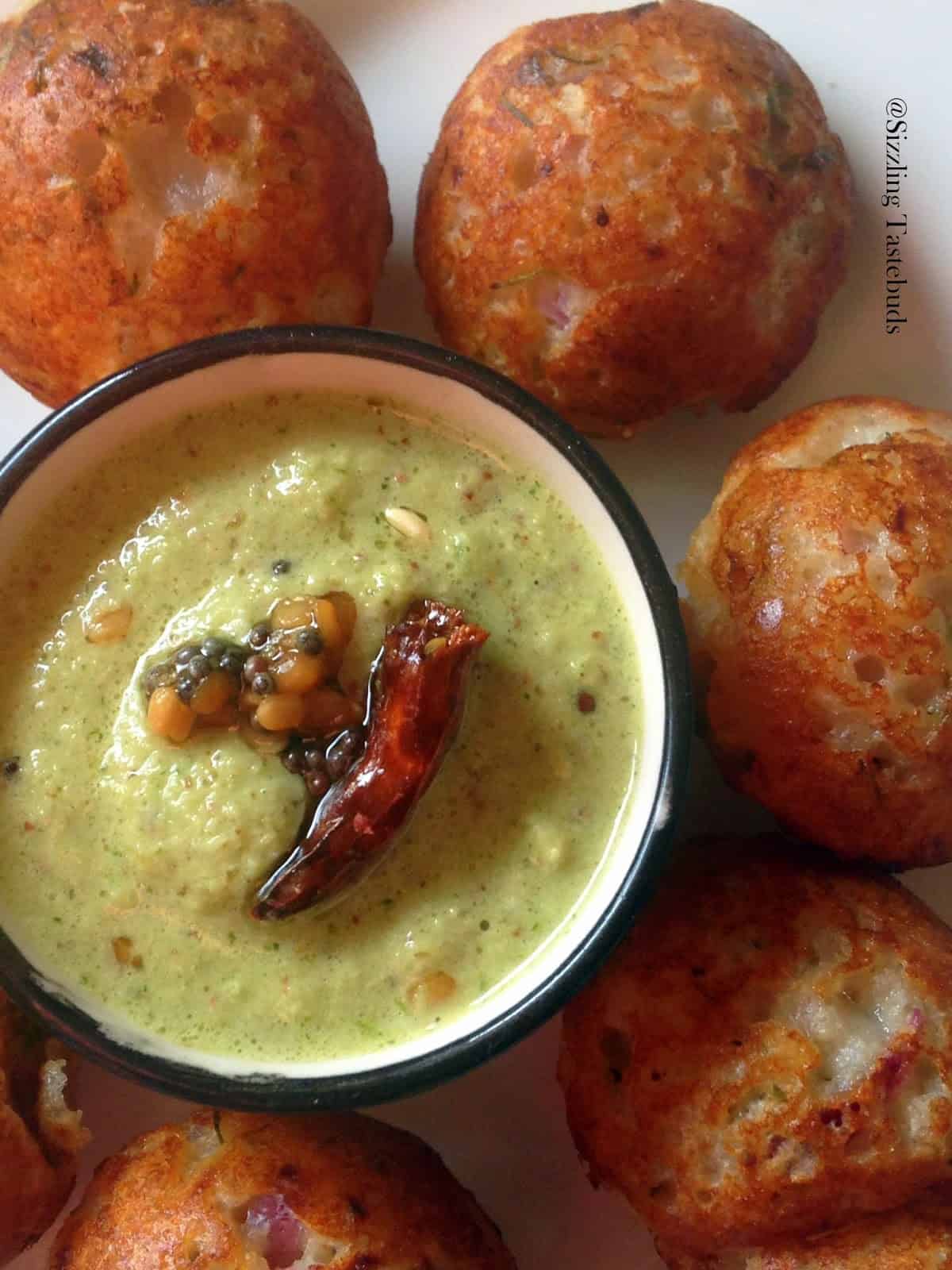 Pin

Morappam – A GF South Indian Snack (can be made vegan)

Soaking time : 3 hours, grinding time : 15 mins, Fermentation : 3-4 hours

Protein Source : Urad Dal (split black gram) , Channa Dal (Bengal gram), Curd (yoghurt)

Serves : 4 (makes approx 16 – 20 pieces)

For soaking:

Raw rice – 3 cups (the cup measured 80 ml)

Urad Dal – 1 cup

Channa dal – 1/4 cup

Aval /Beaten rice – 1 handful

Addons:

Yoghurt – 1/4 cup

Salt

Tempering:

Sesame oil – 2 tsp

Mustard – 1/2 tsp

chopped Green chillies / red chillies – 1/2 tsp

curry leaves – few (chopped fine)

Minced onion – 2 TBSP (opt.)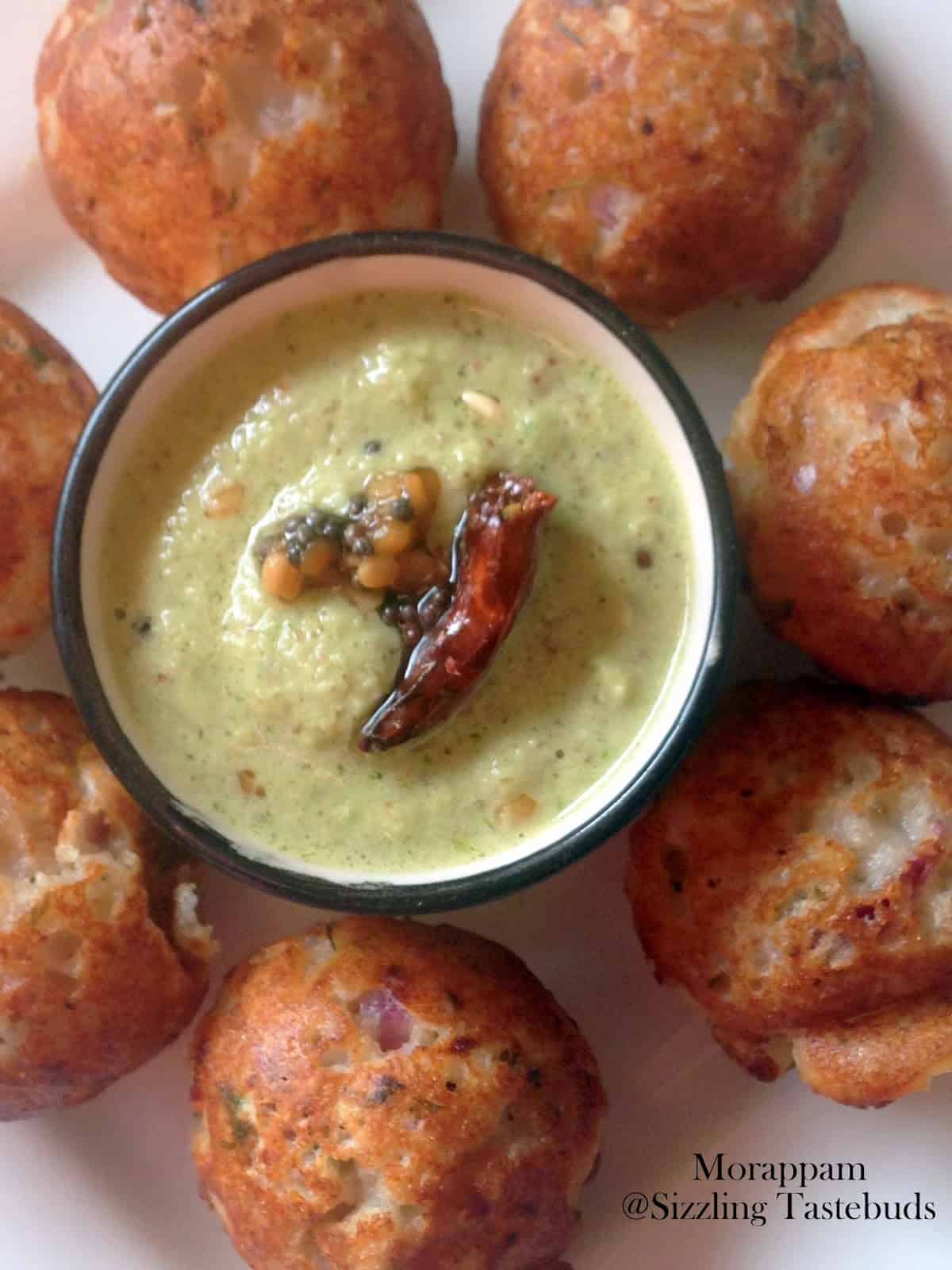 Pin
Method:
Soak the raw rice, aval and the dals separately for 2-3 hours. Grind smooth, add salt. Rest for 3-4 hours.
Add curd and mix well and keep aside for 10 mins.
Make the tempering, add to the batter, mix well. If using onions, add and mix again.
Heat a paniyaram pan (abelskiver) and grease it well. Spoon the batter into the dimples till they are 3/4 full. Cover and cook on low-medium for 2 mins, gently tip them over and let it cook evenly to a golden brown on all sides.
Serve immediately with Kothamalli Thengai Chutney (Coriander Coconut chutney)
Notes:
Yoghurt makes all the difference, so dont skip that, unless you are vegan.
If you are using Idly / Dosa batter, add the yoghurt and tempering, mix and use. Then, watch the salt you add as the batter would already have water.
If Dosa batter is a little too watery, add a TBSP of roasted rava to the batter and proceed as usual.
The Protein Rich Marathon so far:
PinCheck out the Blogging Marathon page for the other Blogging Marathoners doing BM# 80