When finalising for Alphabet M of the Mega Bm, I had options like Manohara Urundai, Mysore pak and many more. Somehow more than the Vadu Manga Oorugai (tender mango pickle), was more keen to make this Manga Thokku. I had made Manga Pachadi earlier for the Ugadi festival meal. And this year for the Tamil new year, I chanced upon real tart mangoes to make this dish. Its a condiment which has more than 1 month shelf life in the refrigerator.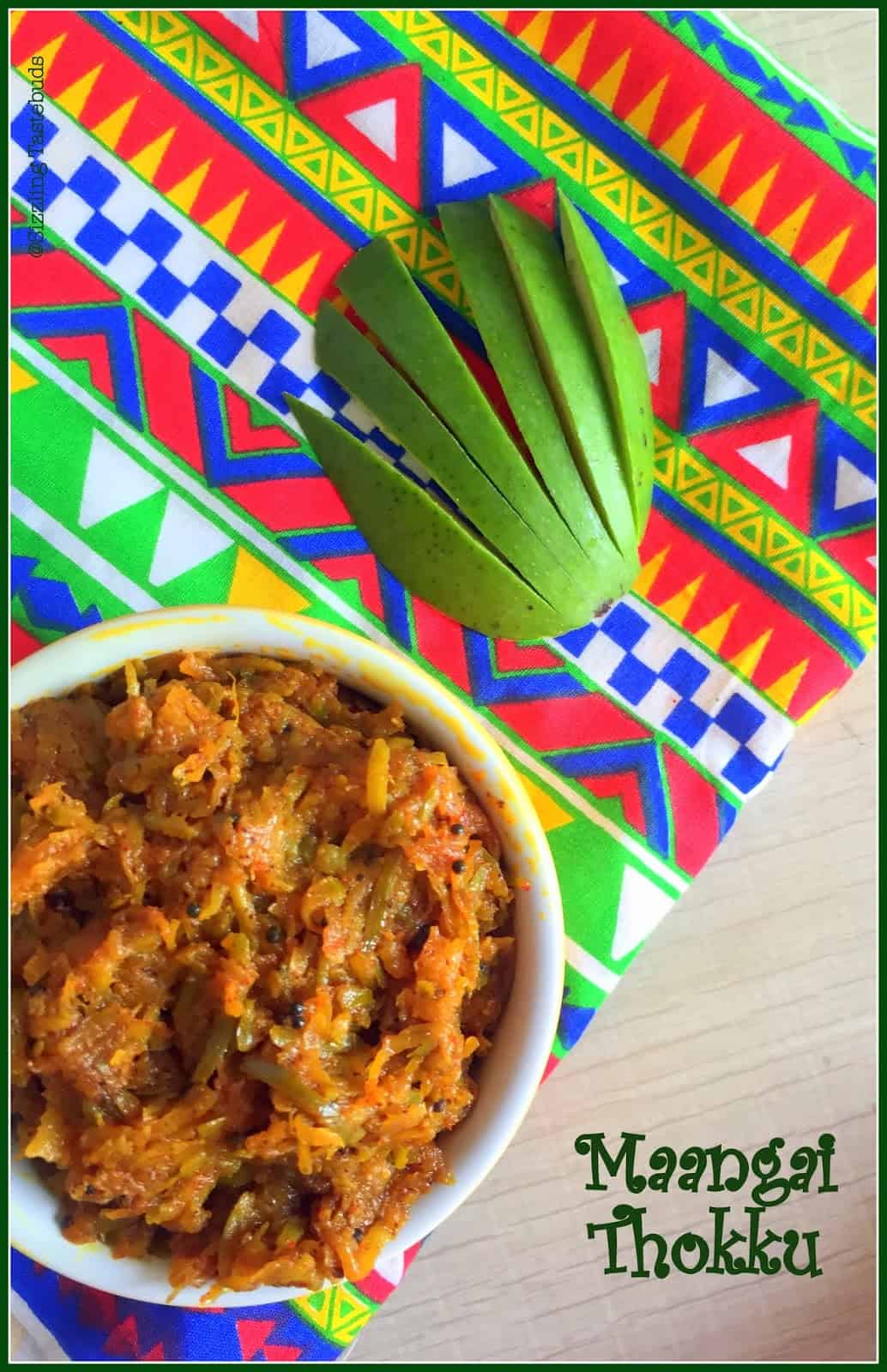 PinPin
This is similar to the kothamalli thokku (Green coriander pickle) that my grandma used to make, but so much less effort, yet an authentic lip smacking condiment thats bound to go with anything from parathas to rotis to sandwiches to curd rice :))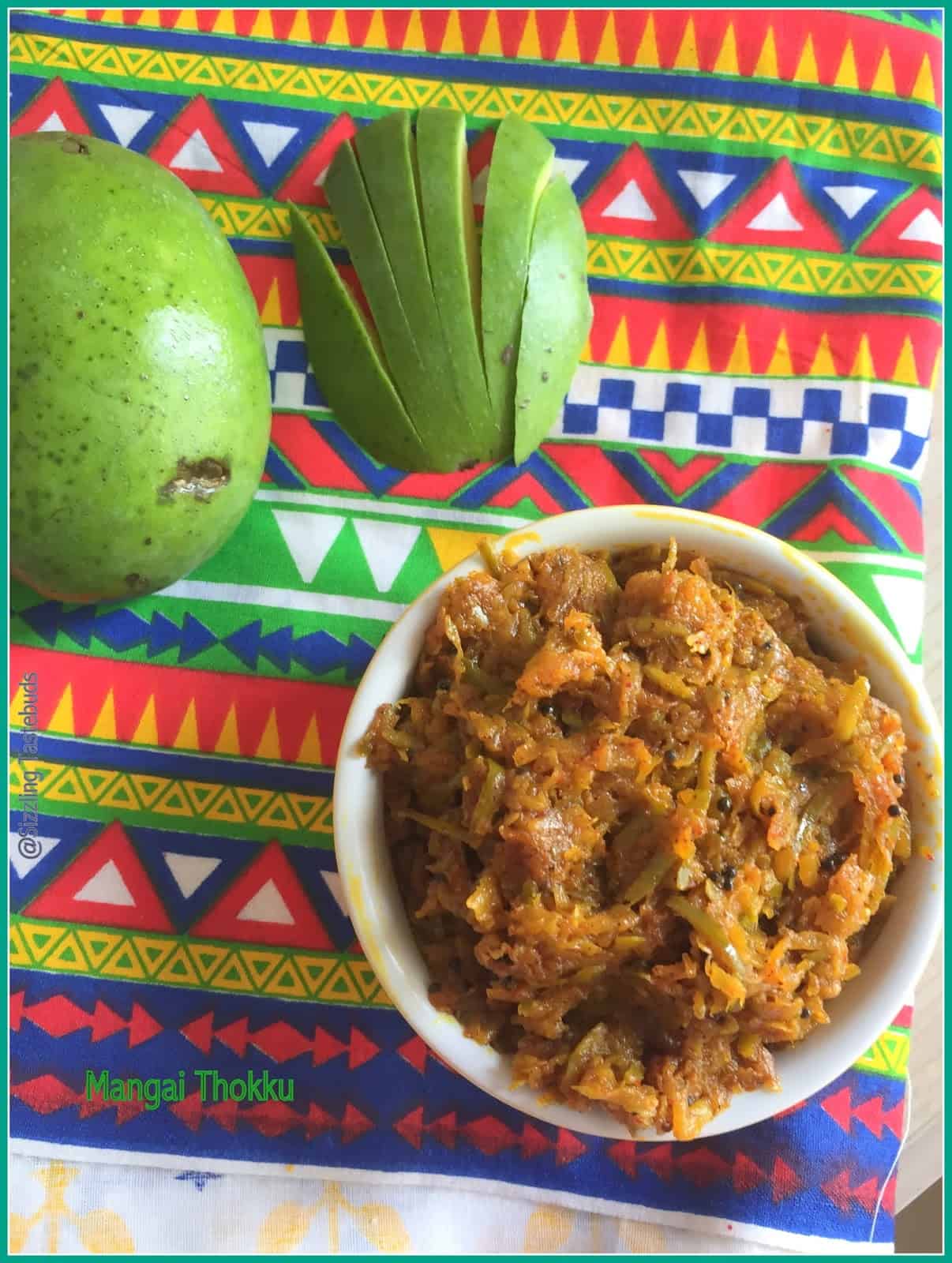 Pin
So, as the mango season is upon us, do grab some raw tangy mango and make this thokku.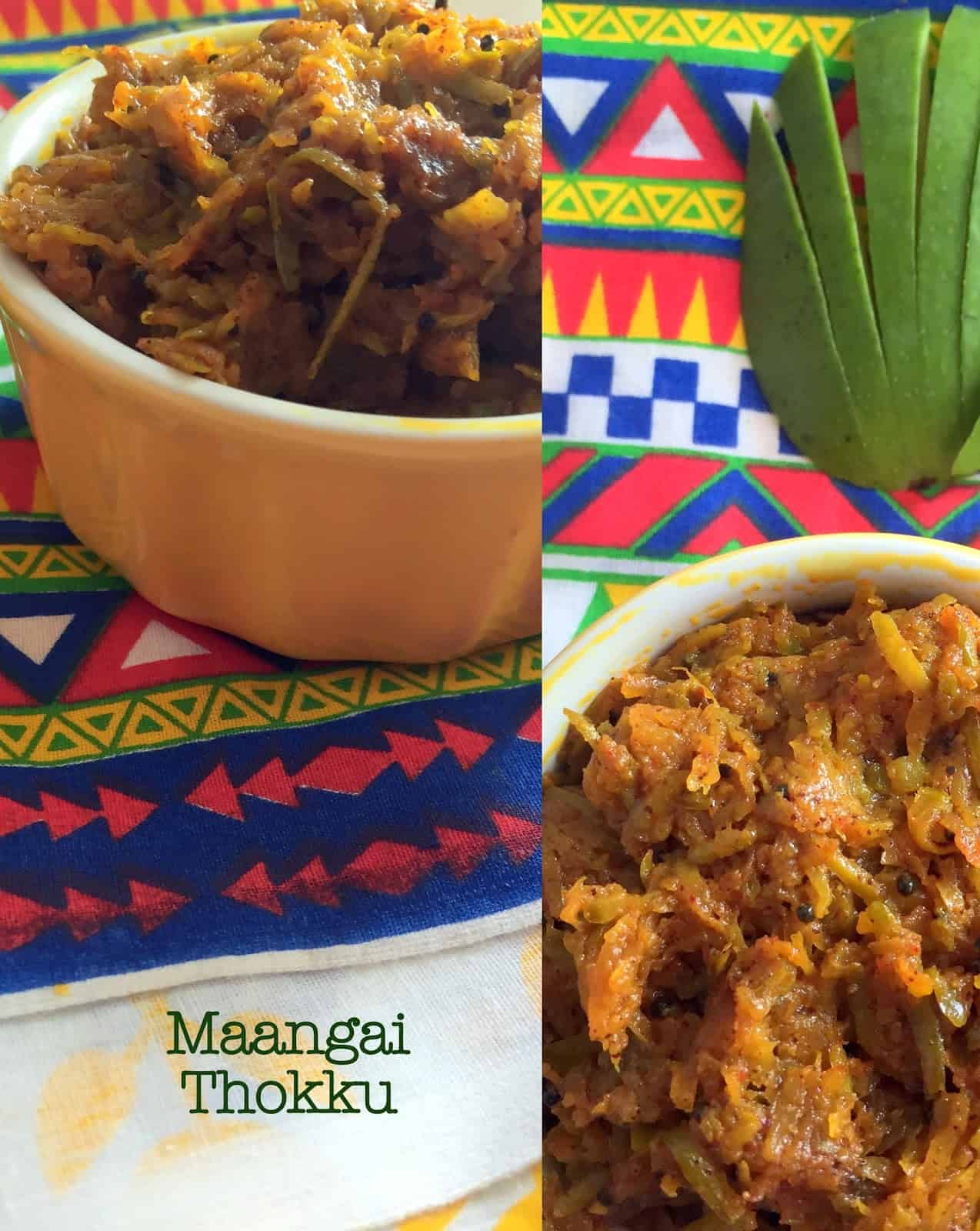 PinPin
Manga Thokku | Raw mango spicy pickle / Dip
Vegan and GF Condiment with shelf life of upto 1 month under refrigeration


Serving Suggestions : Curd Rice / Steamed rice + sesame oil / parathas
Also can be used as a spread with bread slices or any yeasted bread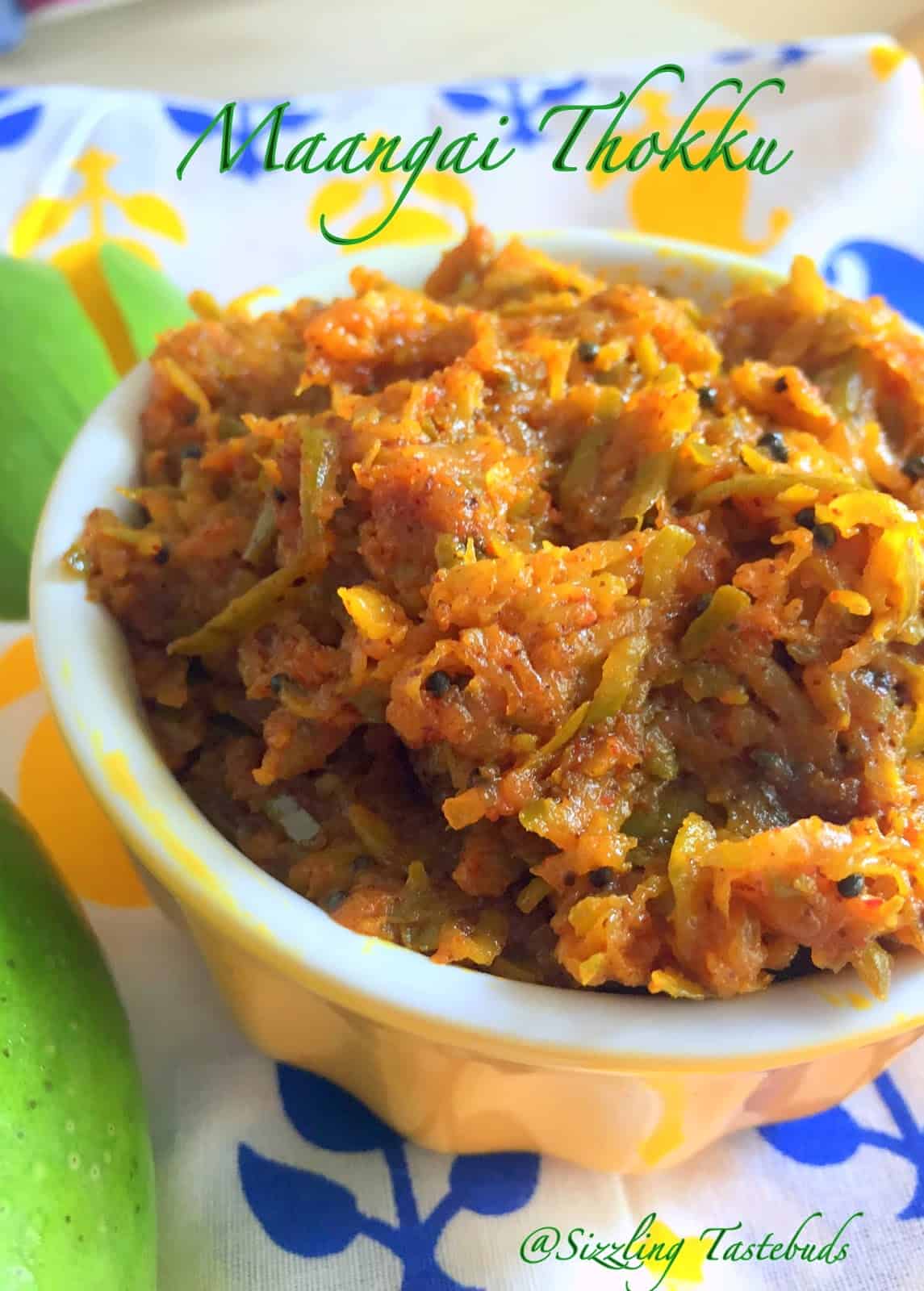 Pin
Prep time : 15 mins, Cook time : 20-25 mins
Ingredients:
Raw mango – 200 gms (1 large or 2 medium sized firm tart mangoes)
Salt – to taste
Oil (preferably Sesame oil) – 6 to 7 TBSP
Mustard seeds – 1/2 TBSP
Turmeric – 1 tsp
Red chilli powder – 1 TBSP (or to taste)
Jaggery – 1 TBSP (opt. but recommended)
To dry roast & grind:
Mustard seeds – 1 TBSP
Methi seeds / fenugreek / vendhayam – 1/2 TBSP
Asafoetida – a generous pinch (about 1/4 tsp) – skip for a GF version ( I use the Katti perungayam or the hing bar out of which I pinch out a tiny piece to be fried. If using powder, dont roast)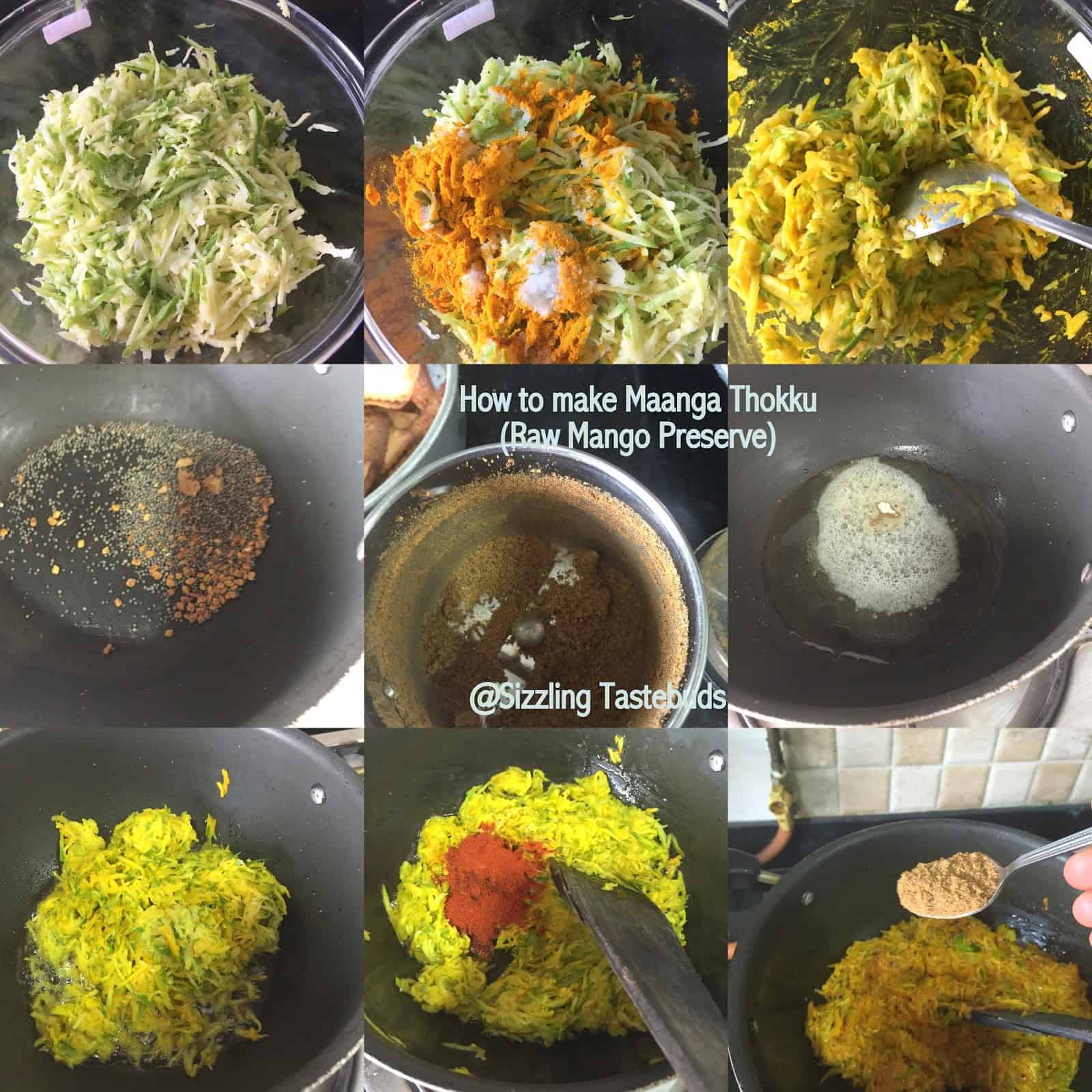 Pin
Method:
Wash, wipe dry the raw mangoes. With the skin on, grate into a bowl. Add requisite salt and turmeric powder. Mix well &  Let it marinate for 15 mins.
Meanwhile dry roast all ingredients under "dry roast and grind" column one by one. Let it cool and make it a semi smooth powder. I like it a little coarse, so powder accordingly.
In a deep bottomed non stick / thick bottomed pan, add half the oil. let it heat and add mustard seeds, and now add the marinated grated mango.
Saute well on low flame for 3-4 mins.
Now add the red chilli powder, jaggery and the spice powders and mix well. I add the ground spices in batches so I know when to stop till it reaches a bitter-sweet-tangy taste.
Add the rest of the oil and cook turning it continuously till it leaves the sides
Cool and store in an airtight sterile glass / ceramic / steel container. plastic is not recommended for storing condiments, even if they are food grade certified.
Keep refrigerated for upto a month and use a dry spoon for every use.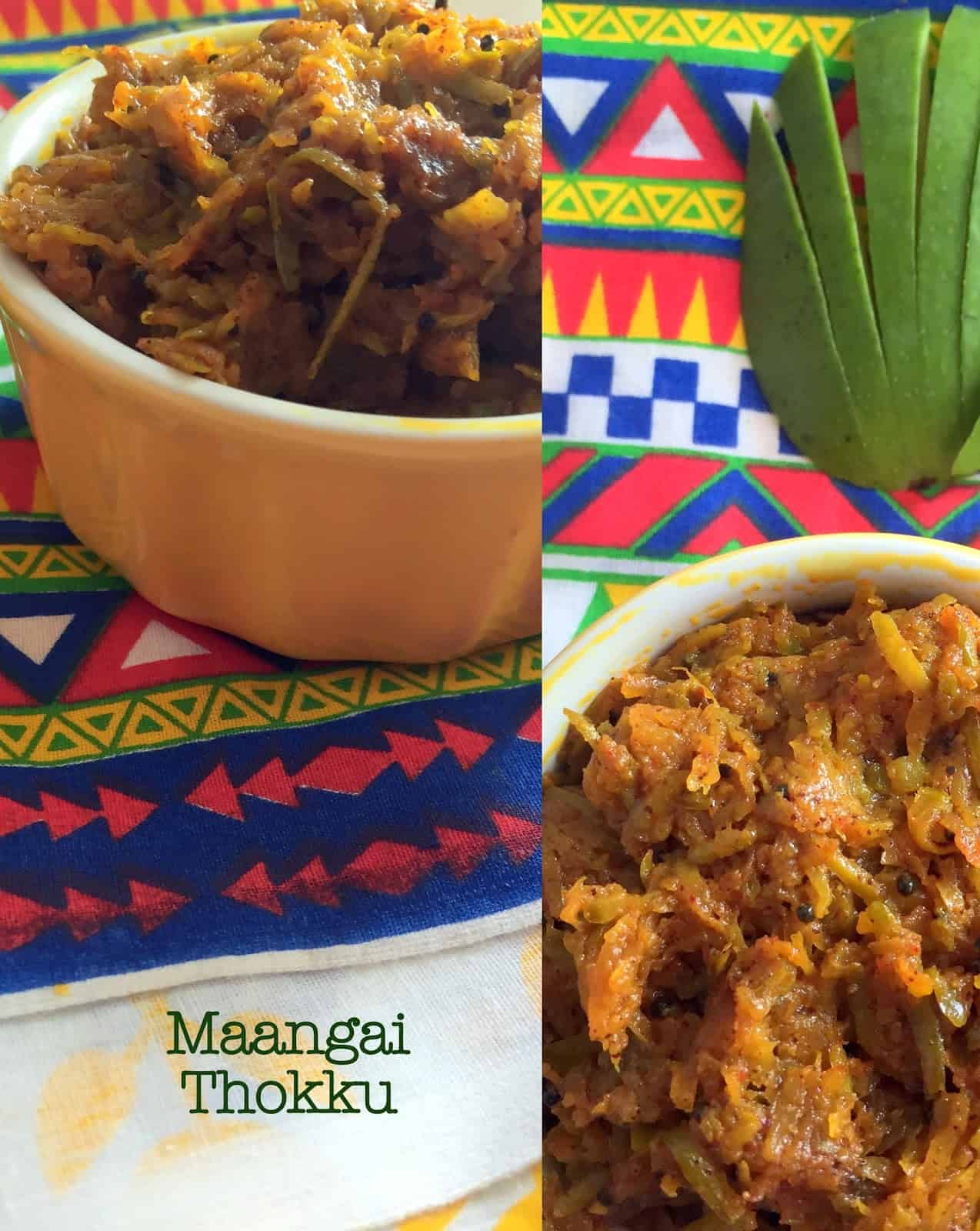 PinPin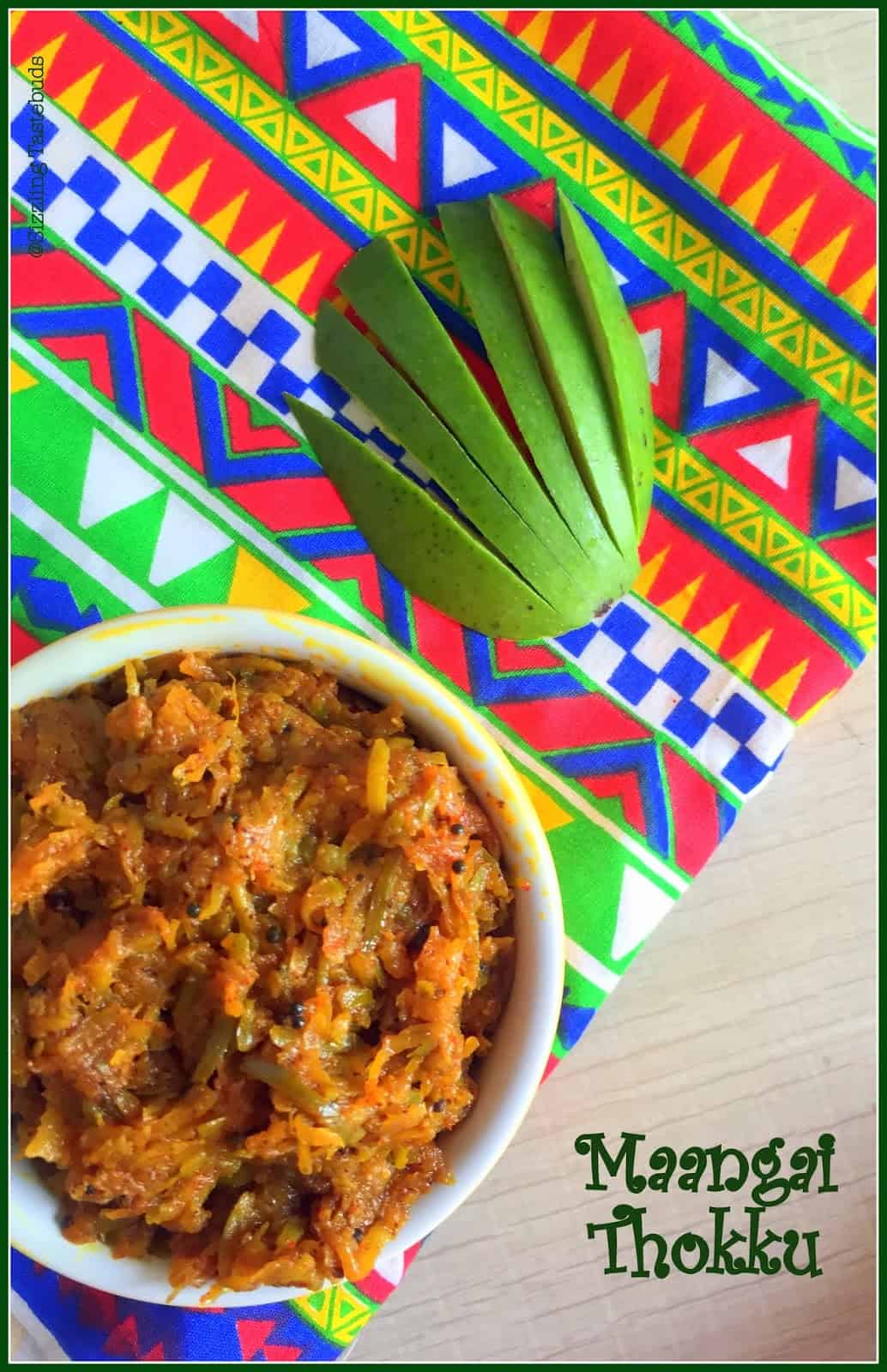 PinPin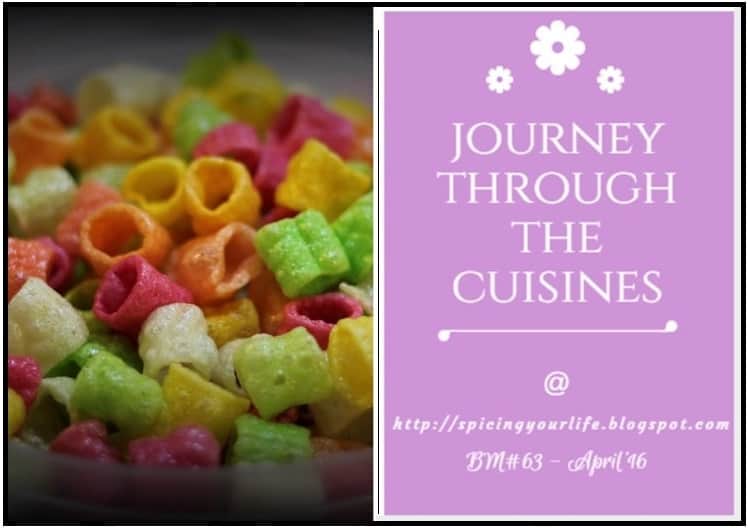 Pin
Check out the Blogging Marathon page for the other Blogging Marathoners doing BM# 63