Sevai or
Vermicilli upma is a favourite evening snack and we all love to have it for
breakfast even. Quick to make and takes very little oil, you can add as much
any vegetables to this to make it healthy too – like peas, carrots, capsicum.
The punch however comes with a drizzle of lemon juice added just before
serving. While I like Ragi Sevai (finger millter sting hoppers) or
any Upma with very little lemon, this is surely
one dish which can do with a reasonable amount of Lemon. Serve it for either
snack or breakfast, and you are surely to love this. Sending this over to BM # 32 under Alphabet L. Its been a
wonderful culinary journey with the Alphabet BM and below are the dishes served
up till now….
K for Kadappa (potato – coconut gravy)
J for Jolada Rotti (Sorghum bread)
I for Iyengar Thayirvadai (South Indian Dahi Wada)
H for Hagalakayi Upkari (bitter gourd coconut
curry)
G for Godhi Chutneypudi (Wholewheat spice powder)
F for Filter Coffee (South Indian beverage)
E for Eerulli Gojju (onion-tamarind Gravy for
rice)
D for Davangere Benne Dose (Karnataka special
Dosa)
C for Chinna Vengaya Khara Kuzhambu (Pearl onion
tamarind Gravy)
B for Batata Saang (Potatoes in coconut tamarind
gravy)
A for Avarekaalu Akki Thari uppittu (Field Beans /
hyacinth beans and broken rice pudding)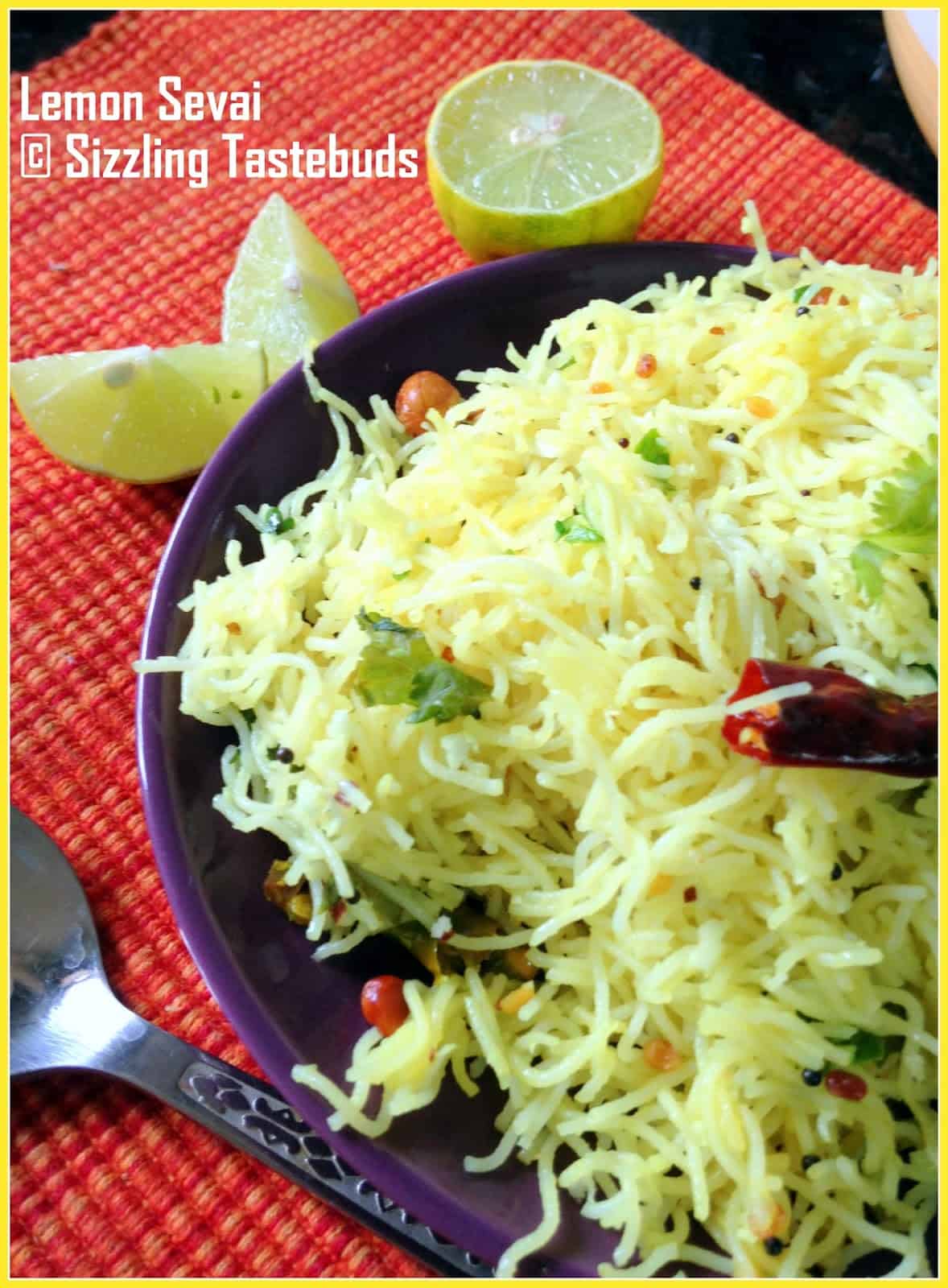 Pin

Notes:

1) I used store bought Sevai
for this, and garnished it at home. Similarly, Tomato puree or Tamarind
flavours can also be added to make different versions at home. 

2) I have used more chillies
as I was making this just for myself as an evening snack as I like mine spicy
rather than tarty. Please adjust accordingly. 

Savoury lemony
stringhoppers 

Prep time : 10 mins | Cook time : 15 mins | Serves : 2

Serving Suggestions : Plain chilled yoghurt or Coconut Chutney

Ingredients:
Rice Sevai – 100 gms (I used
Double Horse Brand)
Oil – 2 tsp
Veggies – capsicum & onion
– minced to 1/4 cup
Turmeric – 1/2 tsp
Lemon juice – 1 tsp
Chillies – 2 (minced)
Grated coconut – 2 tsp 
Tempering : mustard seeds,
curry leaves, Red chillies (1 no), coriander leaves, Urad dal (1/2 tsp)
Salt – to taste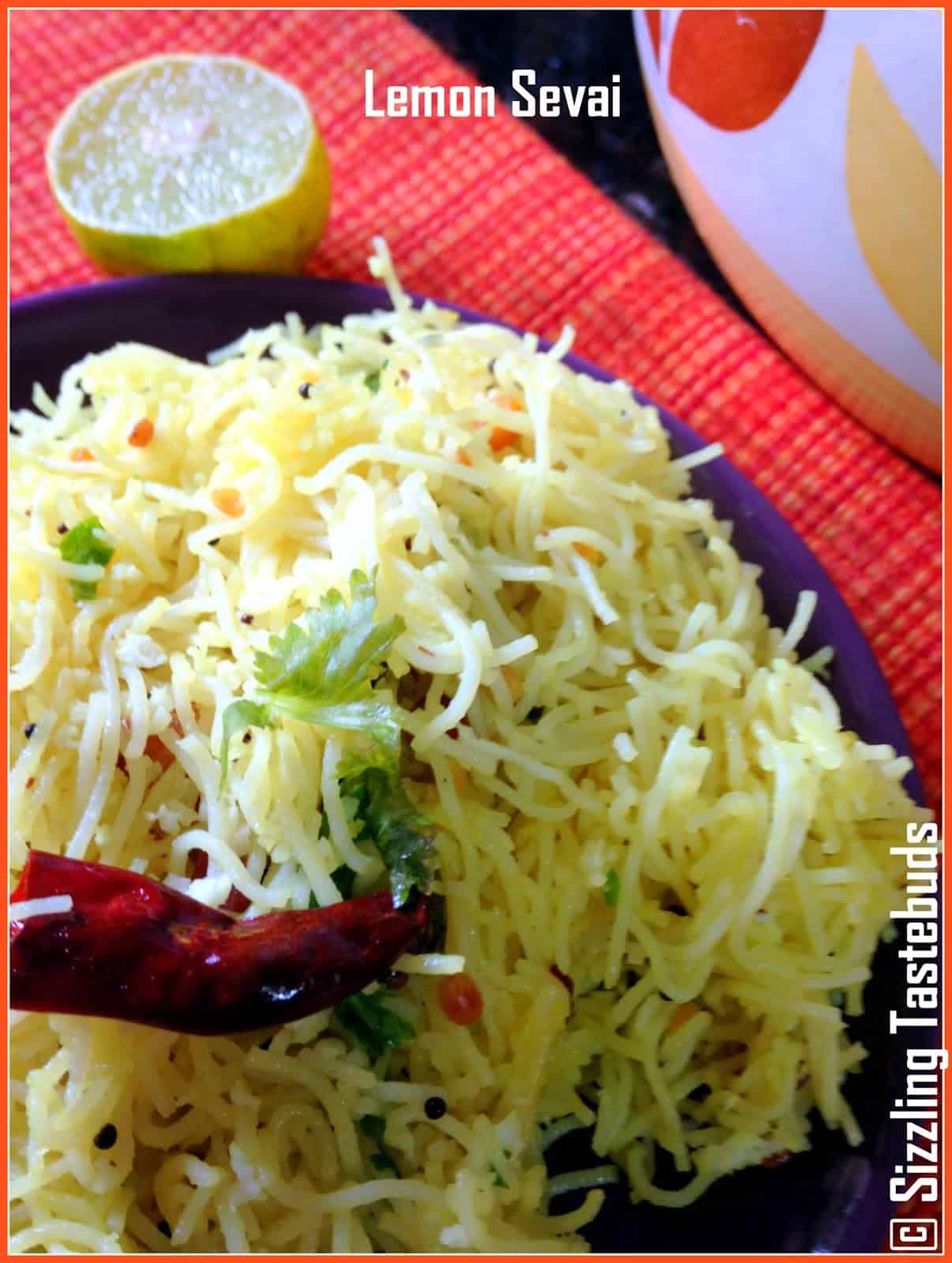 Pin
Method:
Boil the sevai (rice string
hoppers) as per packet instructions. Drain in a colander, pour cold water and
stir in 1 tsp of oil.
Heat oil, splutter the
tempering and add the green chillies too. Saute for 1 min till mustard stops spluttering
and the Urad dal turns slightly brown. Now add the onions and fry till
translucent.
Once done, add the veggies and
saute for 3-4 mins along with turmeric and salt. 
Now add the boiled and drained
vermicilli and toss a bit taking care not to make it mushy. 
Add the coconut and coriander
leaves and toss once again. Check for salt and spices.
Switch off the flame, add the
lemon juice and serve immediately.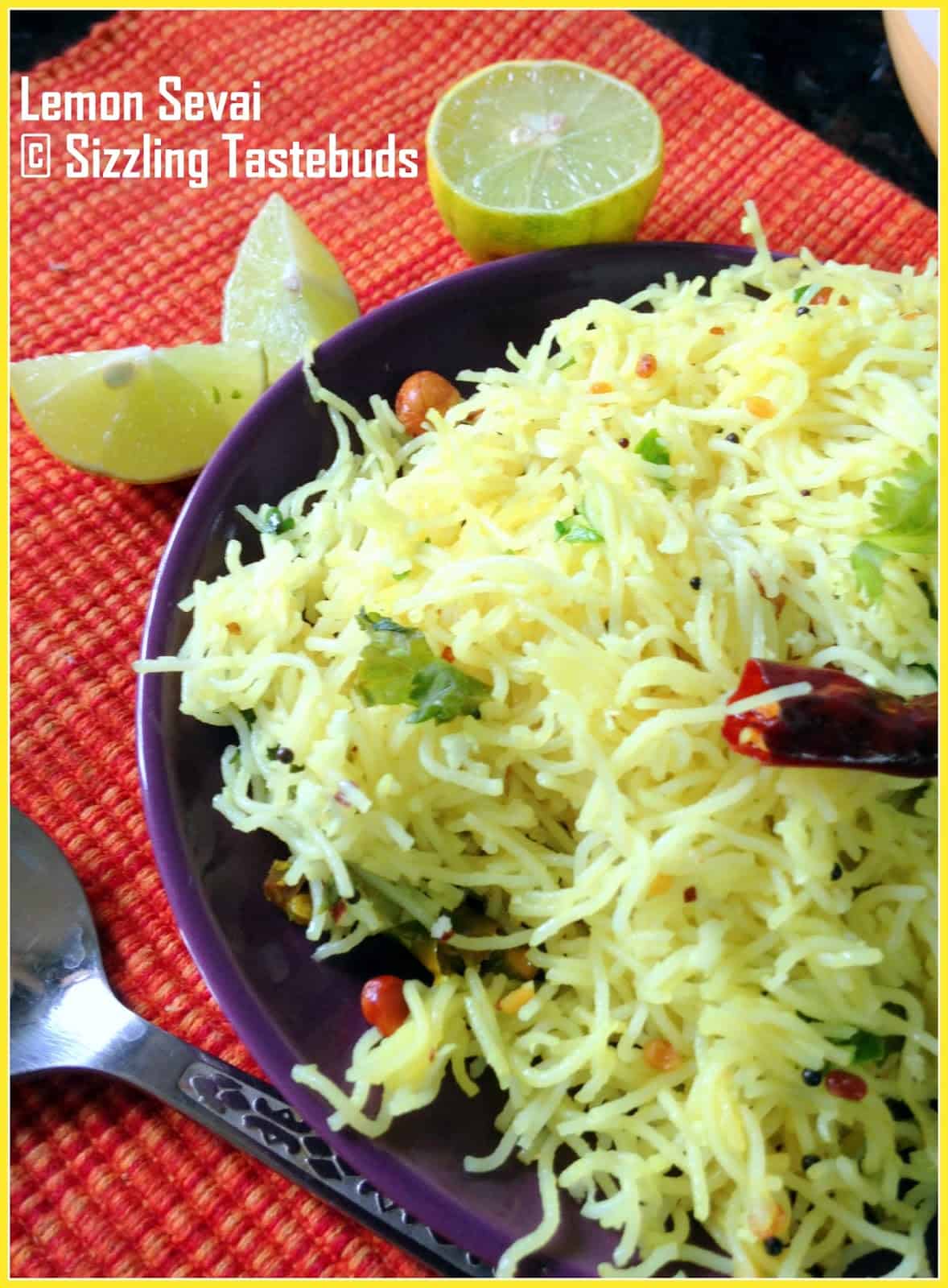 Pin