Generally speaking,
Smoothies are between-meal drinks. Or probably one that would drink after a
workout, like a protein shake etc. But over the last few weeks, the H and me
have had this as a soothing sugarfree after breakfast drink and with the
mercury soaring high it makes a great start to the day too. Some basic
ingredients and you have a winner on hand. 
PinPin

One may add sugar or honey
to this, but we liked it as it is. Sending this to Blogging Marathon # 41with this
week's recipes of Summer Special. 

Go on, make it and let me
know how you enjoyed it. What's your favourite mocktail / summer beverage by
the way ? Am keen to know…

Prep time : 10 mins , No
cook ; serves : 2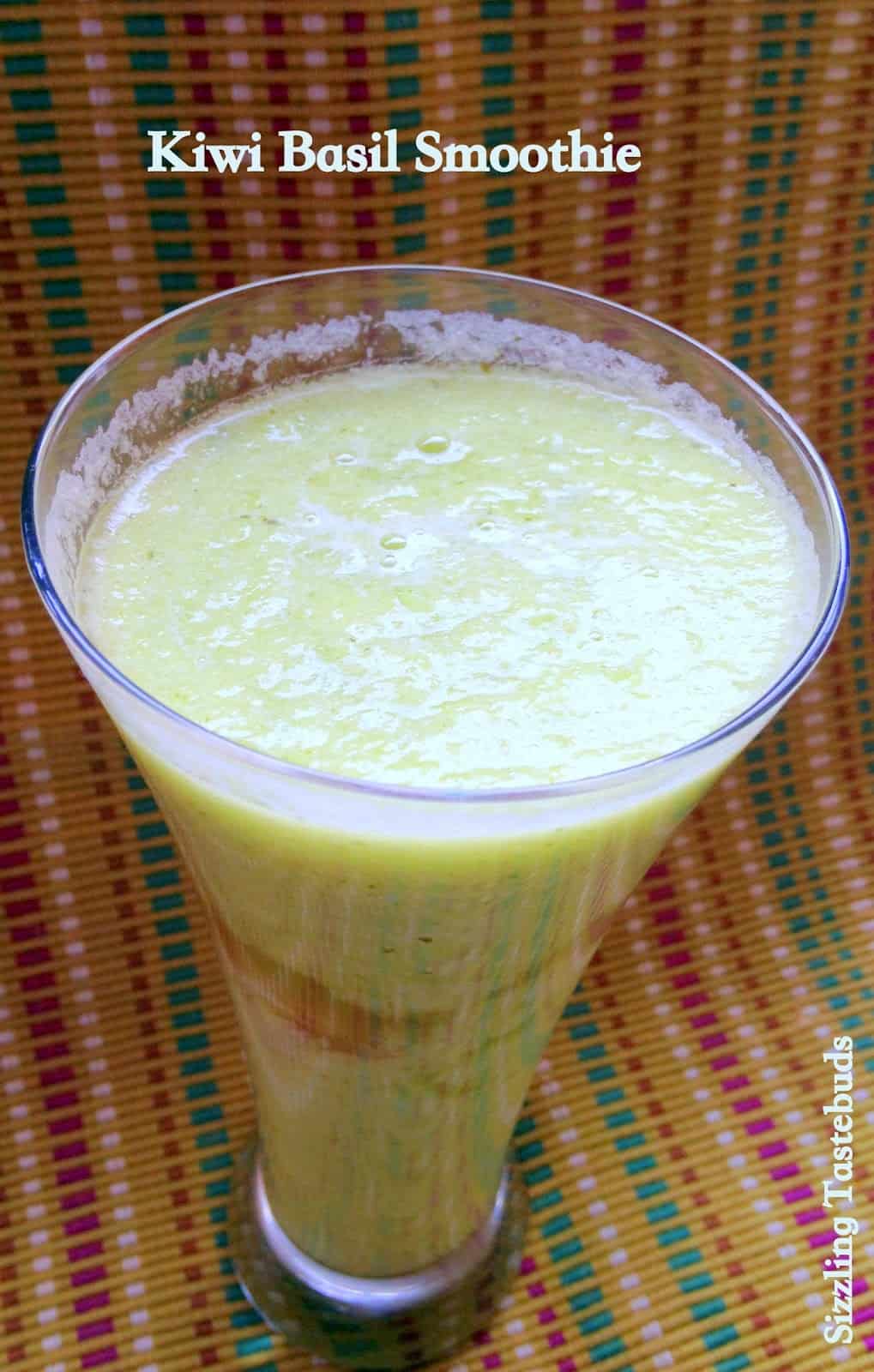 Pin
Ingredients:
Fresh Kiwi (or canned if
you are out of season) – 2 medium 
Fresh basil leaves – 4 to 6
OR dried basil – 1/2 tsp
Dates – 2 or 3 (optional – I used it)
yoghurt (low fat) – 1 cup
Pinch of black salt 
Jaggery / honey / sugar
(optional – I didnt add)
Lots of Ice cubes
Method:
Peel and dice kiwi
In a blender, add all
ingredients. Blend till frothy. Serve in a tall cold glass. 
PinPin