Summer and Pickles go hand in hand. Especially the instant variety, which is much sought after at home. Although mom makes her batch of the signature Lemon-Bittergourd pickle (which my elder one loves a lot), I prefer the quick and instant varieties. The hubby, by the way, is an excellent pickle maker too – who usually indulges in making exotic (and unusual) pickles, each lasting for a week or so ! 
I had already posted a quick mango pickle here (which is usually served at south Indian wedding luncheons), but here's a version with mustard and fenugreek powder, and had a longer shelf life as it has a little more oil and spices going in.
This tastes best when it stands for at least 1-2 hours. It needs no tempering and goes best with Curd rice / Parathas / Indian or Middle Eastern Flatbreads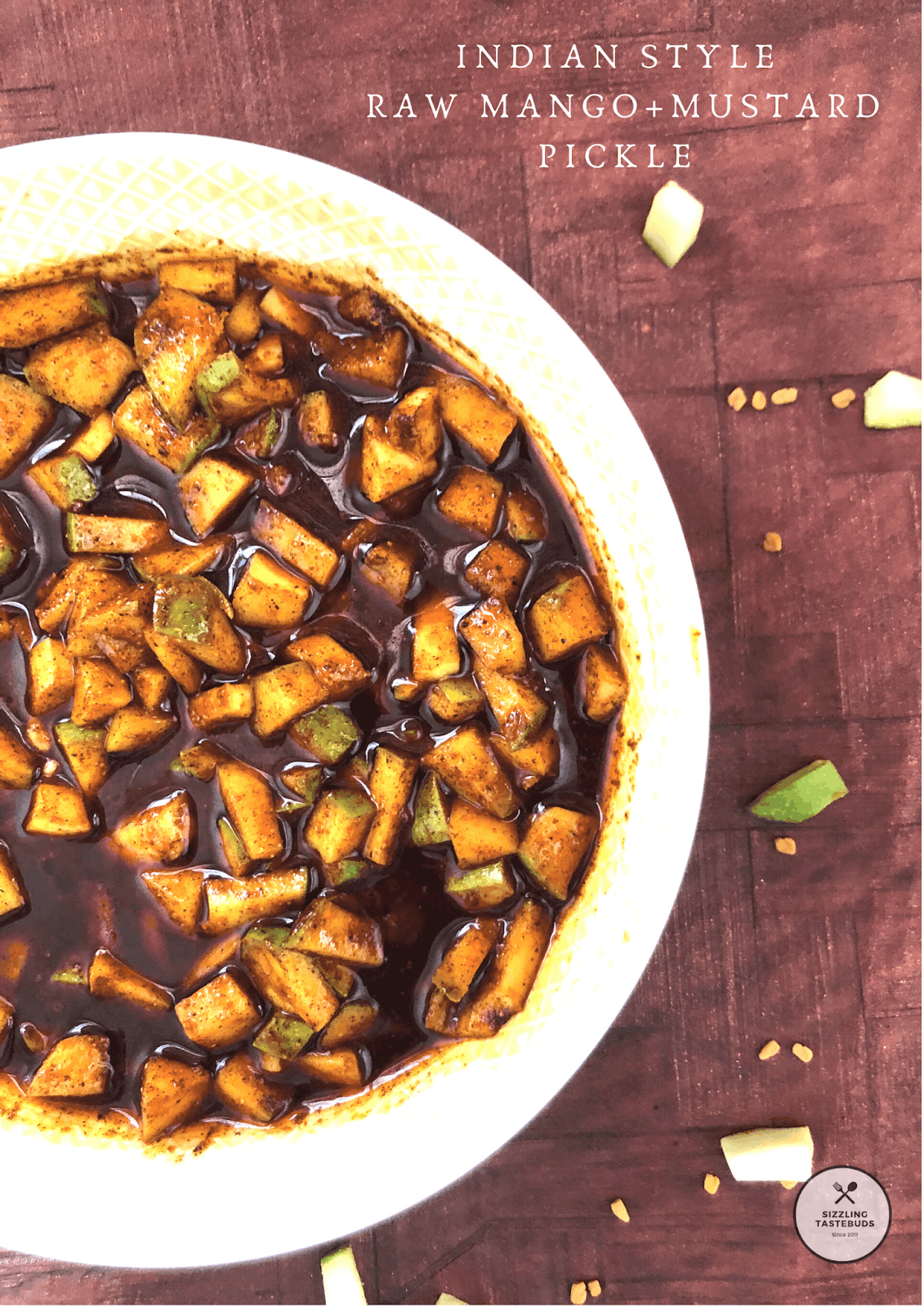 Pin

Did you know the origin of Pickles ? This very interesting article says that:
"Pickles have been around for thousands of years, dating as far back as 2030 BC when cucumbers from their native India were pickled in the Tigris Valley. The word "pickle" comes from the Dutch pekel or northern German pókel, meaning "salt" or "brine," two very important components in the pickling process. Throughout history pickling was a necessity, as it was the best way to preserve food for a long period of time. As one of the earliest mobile foods, pickles filled the stomachs of hungry sailors and travelers, while also providing families with a source of food during the cold winter months."
M is for Mustard and M is for Mango, and M is for March 🙂 both ingredients are chosen for our monthly Alphabet Challenge where we cook any dish of our choice with the ingredients beginning with the english name of the alphabet. 
So, let's get pickling 🙂  I have made an ultra short video here of the process as I had very little time. Knowing that the raw mango season has just started, I shall be making this pickle again with a detailed video sometime soon !
If you are a pickle-loving family like us, check out other delicious pickles here on the blog:
Radish and Green Chilli Pickle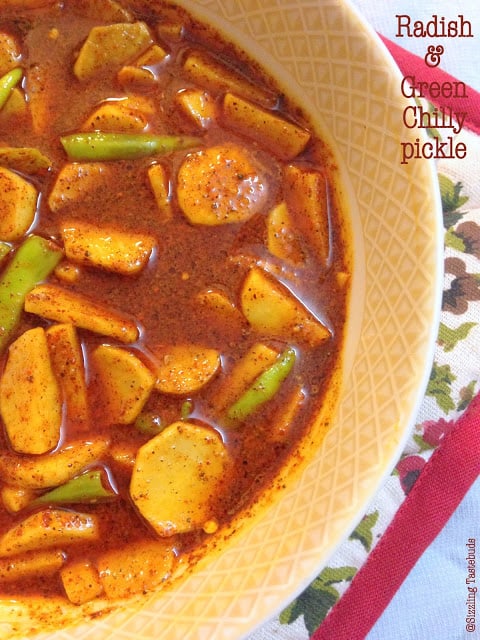 Pin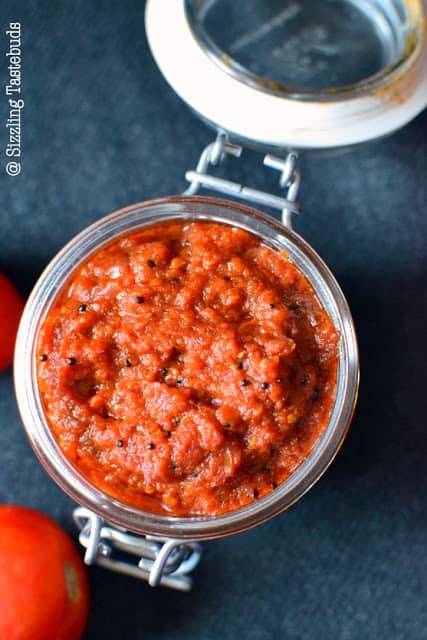 Pin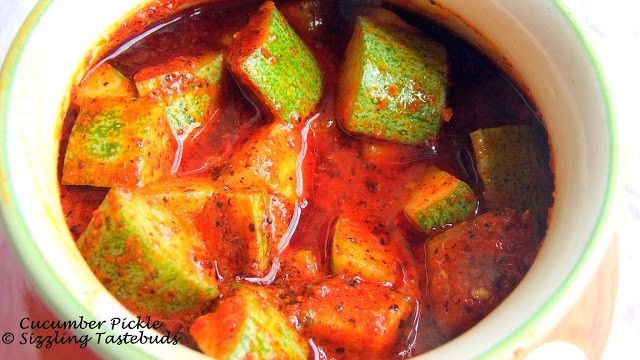 Pin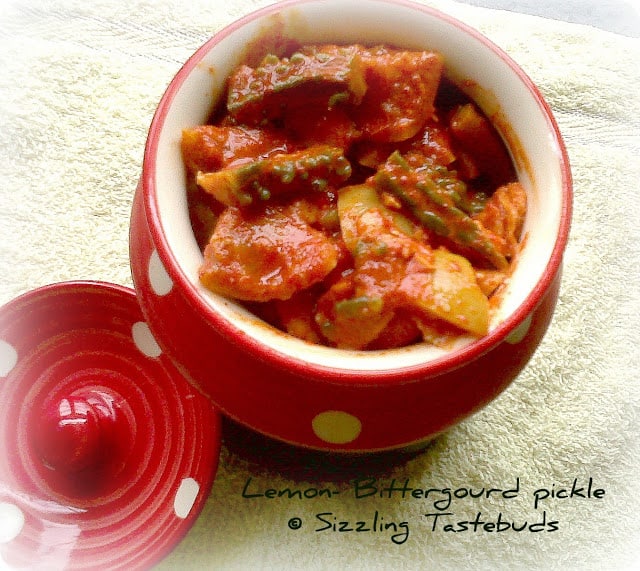 Pin
Mixed Vegetable Pickle (North Indian Style)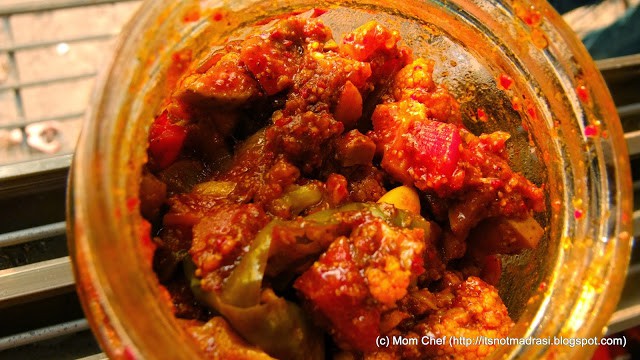 Pin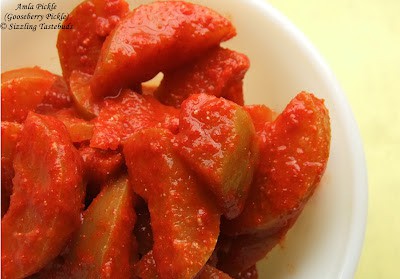 Pin
Maa-Inji (Mango Ginger Pickle)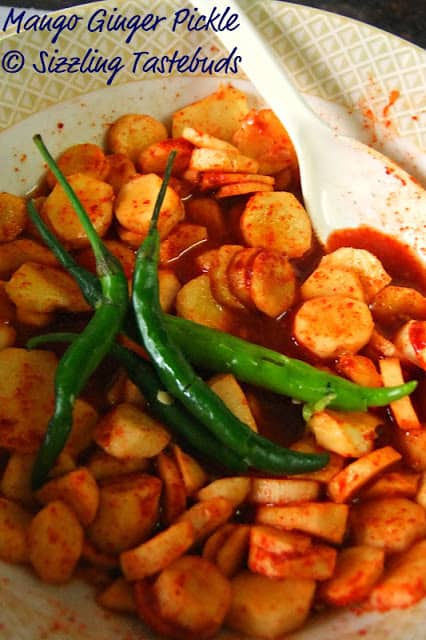 Pin
Prep time – 10 mins, Cook time – 10 mins,  Makes – 100 grams of the pickle
Best served with : Curd rice / Parathas / Indian or Middle Eastern Flatbreads
You need:
Raw Sour Mango – 2 nos (Medium) – wash, wipe well and chop into small chunks
Salt – 2 tsp
Spice powder – fenugreek seeds 1/2 tsp, Mustard seeds – 2 tsp
Red chilli powder – 1 TBSP
Asafoetida / Hing (skip for GF) – 1/2 tsp
Sesame Oil – 1/4 cup
Lemon juice – 6 TBSP (or large of 3 large lemons)
PIN FOR LATER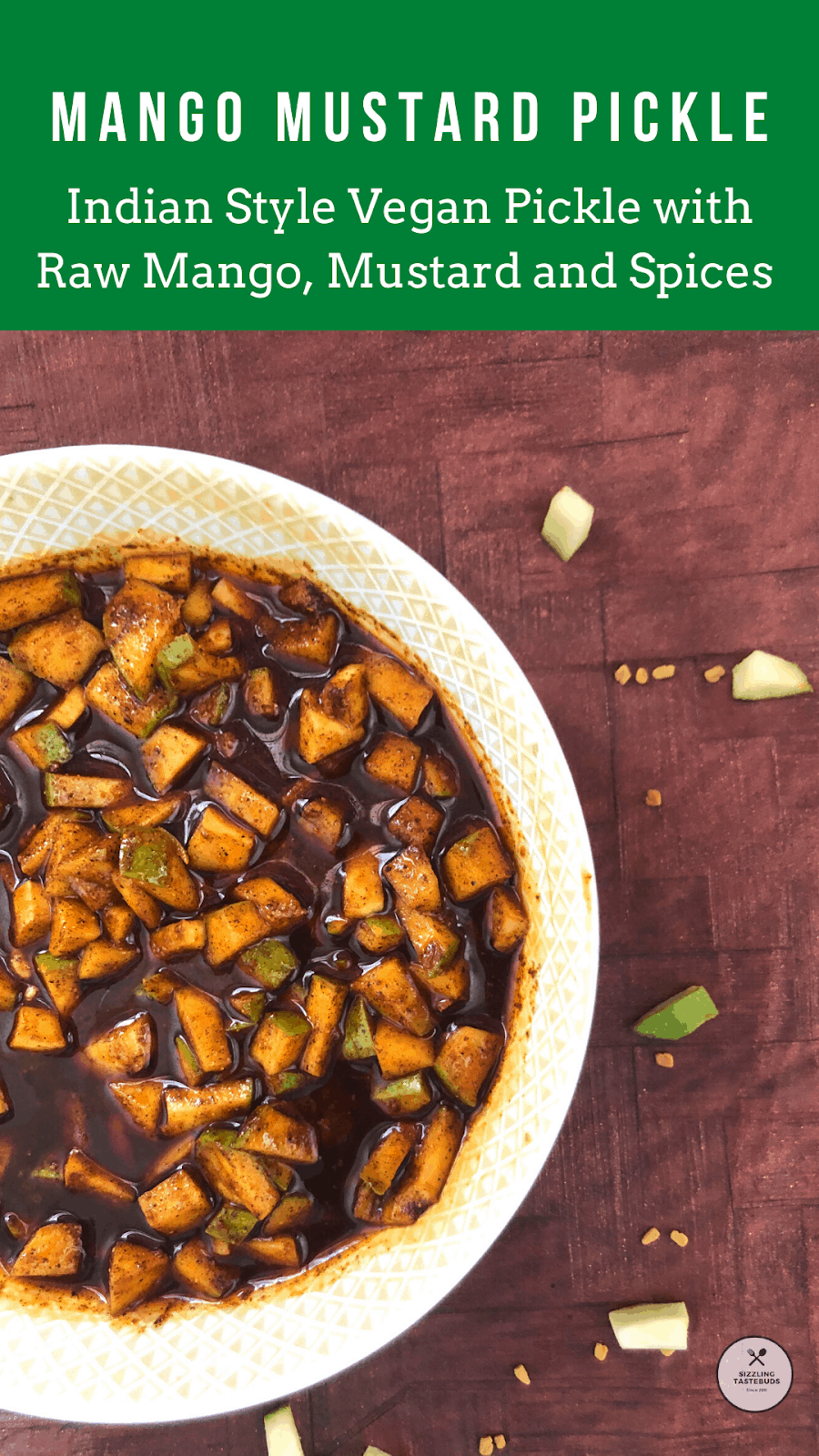 Pin
How to:
In a large dry bowl, add the cut mango. Air it out for 5-10 mins to let any residual moisture out. 
Heat a thick iron kadai, add the mustard seeds. let it splutter well , transfer to a plate, add fenugreek seeds (methi seeds) and let that aroma waft out (3-4 seconds), transfer to the mustard plate. Let it cool, powder fine.
In the same dry pan, fry the salt (too!!) , red chilli powder and turmeric separately. This is to ensure there is no moisture from the dry spices too (I follow this method for ALL my pickles to increase the shelf life). Add these 3 to the chopped mango pieces.
In the hot kadai, heat the sesame oil and let it smoke for 10 seconds. Switch off heat and let it remain in the hot pan.
Now mix the raw mango, spices, salt and the spice powder well. Add the spice powder in batches, adding only enough to coat. Else the fenugreek-mustard pungency can overtake the tart mango taste.
Now cool the oil well and add to the pickle. Add lemon juice in the end.
Mix well. Let it sit for 1-2 hours before serving.
Use a dry spoon whenever you access the pickle and store in an airtight glass jar and refrigerate it for further use.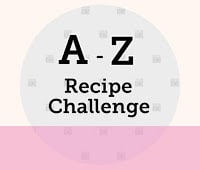 Pin