Chocolate. Zucchini. Chocochips. More Chocolate. Wholewheat.
Need I say more ?
When Shireen picked Carob / Chocolates / Cocoa theme for #Breadbakers, I wasn't too keen I would participate as I am not fond of chocolates at all. But a sudden Dark chocolate interest has kicked in post my dark chocolate and chocochip brownies &  and I had to give this a go.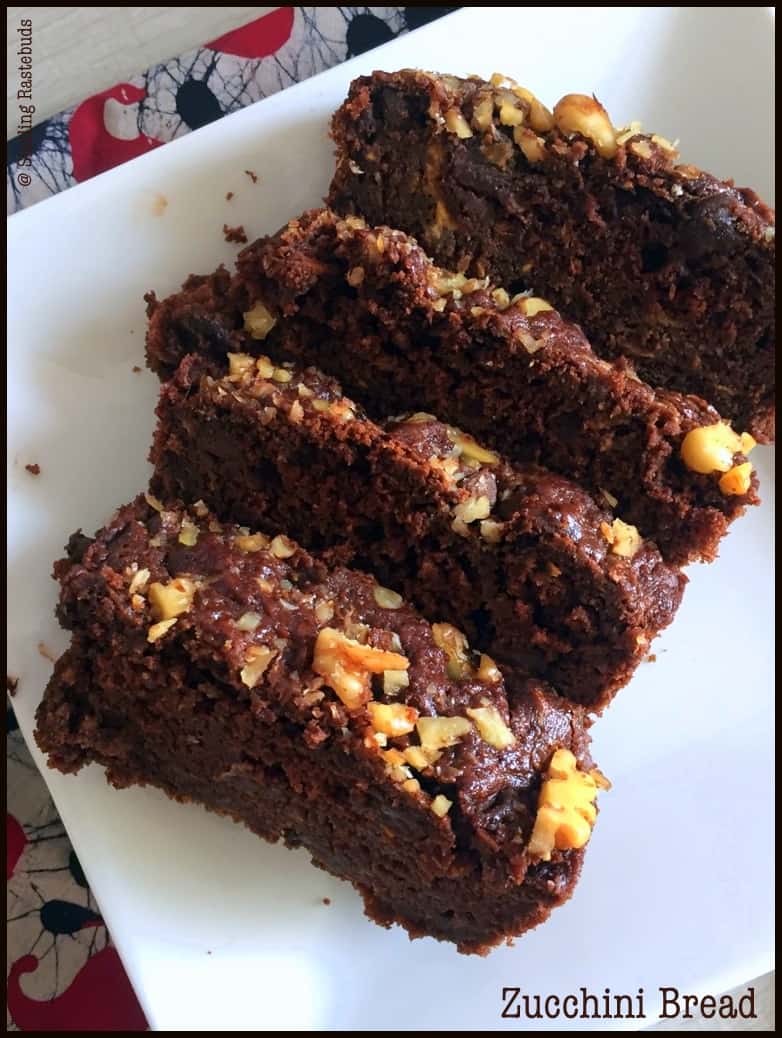 PinPin

Inspired by this recipe, I halved the recipe, tweaked it a bit to suit and there it was ! Beautiful to look at, and delicious to dig into.

Mom and the rest of the family including devoured it slowly over the weekend and quite liked it. The moisture from the Zucchini, the dark chocolate melted along with the choco chips and the toasted walnuts was quite a treat !!

P.S : This Chocolate Bread also goes to my event + giveaway – Kids Delight. Do link up your eggless / vegan chocolate entries if you want to be part of the giveaway…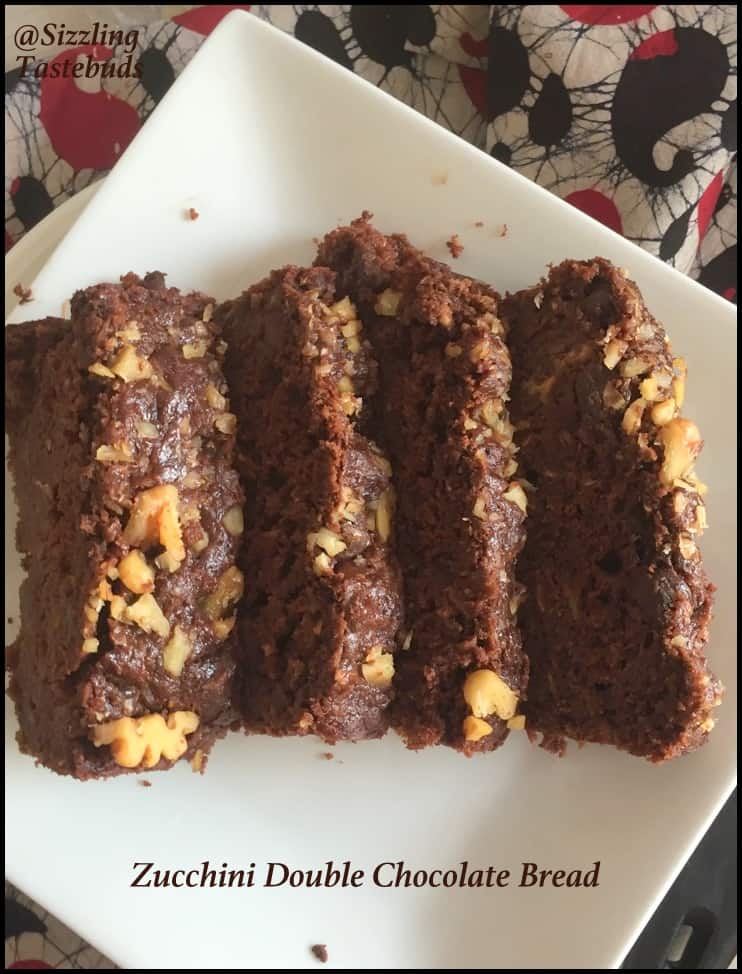 Pin
We couldn't taste the zucchini and the husband did a double take when I mentioned it contained the veggie. He loves healthy treats like these and went for a second serving 🙂
Why, even I had a slice and it wasn't bad at all, I was quite certain I am gonna make this especially for the kids, with the summer vacation around the corner and these treats are gonna keep their growling tummies happy 🙂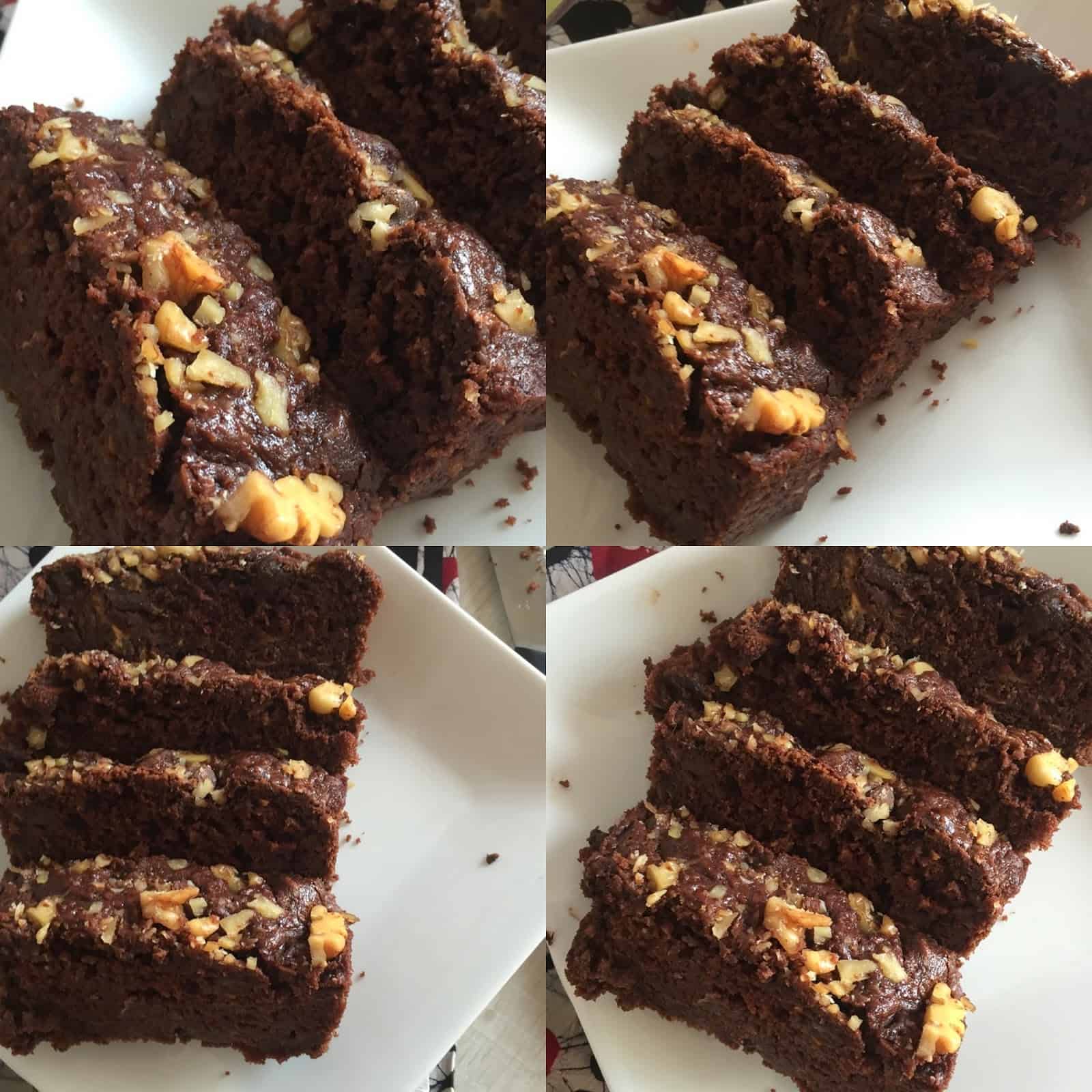 Pin
If you are a chocoholic, you dont need a reason to make this. Make sure you slice them after its cooled fully (I refrigerated it overnight – and that was the hardest part : waiting !!!). Else you may end with crumbly bits, which isn't a bad deal after all considering its fudgy, chocolatey and delicious too 🙂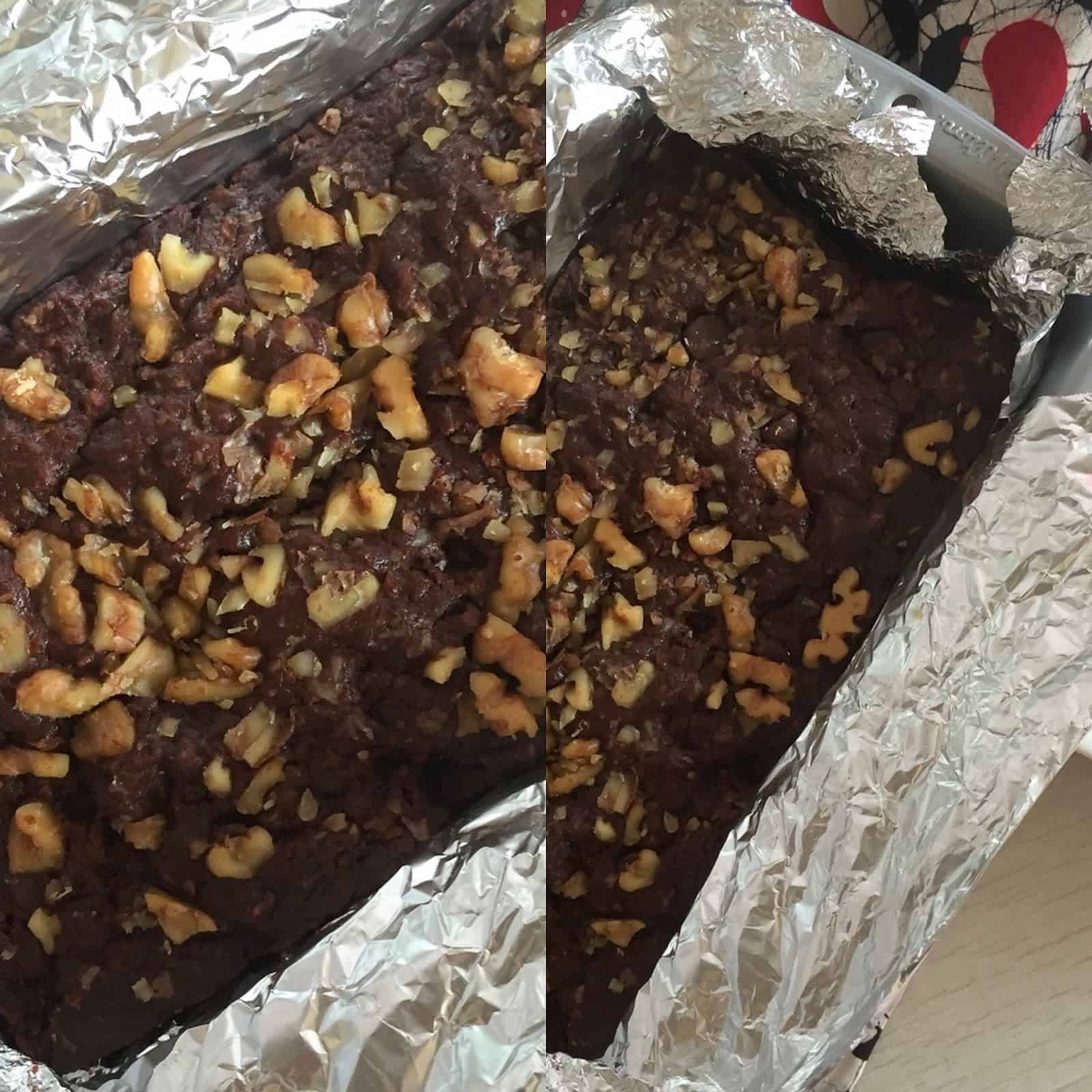 Pin
Recipe Source : Here
Prep time : 15 mins, Bake time : 25-40 mins, makes : 8 inch loaf (approx 400 gms)
Dry ingredients:
Wholewheat flour – 100 gms
Maida / All purpose flour – 125 gms
Cocoa powder – 4 TBSP (I used dutch processed)
Salt – 1/2 tsp
Baking Powder – 1/2 tsp
Baking soda – 1/4 tsp
Cinnamon powder – 1/2 tsp (opt.)
Ground allspice – 1/2 tsp (opt.)
Wet ingredients:
Grated zucchini – 1 cup (200 gms)
Oil – 1/4 cup (any neutral oil)
Curd – 2 TBSP
Buttermilk – 60 ml
Brown Sugar – 125 gms (or to taste)
Semi sweet chocochips – 1/4 cup
Toppings : 
Roasted coarsely chopped walnuts – 4 tsp (opt.)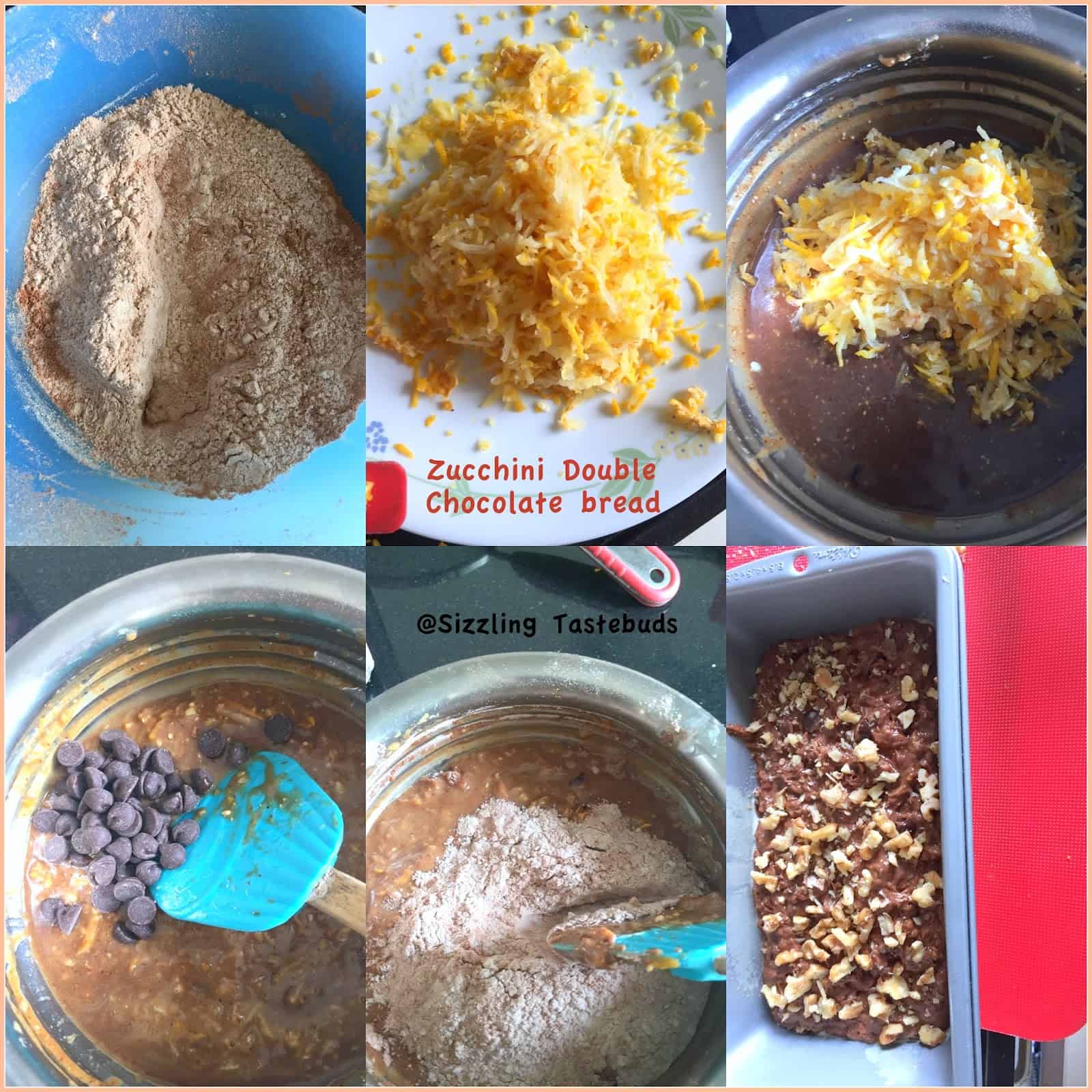 Pin
Method:
Preheat oven to 170 C / 325 F. Line a pan /loaf pan and keep ready (I used a non stick)
Sieve all dry ingredients twice over.
Mix the brown sugar in oil , mix well and add curd and buttermilk , now add in the sieved flour mix (dry ingredients) in batches till there are no dry streaks.
Now fold in the choco chips and zucchini and fold well. Zucchini leaves a lot of water if left unattended so make sure you add it in last.
Immediately transfer to a lined pan and top with walnuts if using.
Bake at 165/170 C for 35-40 mins of till a toothpick comes clean.
Cool on a wire rack and slice when completely cool.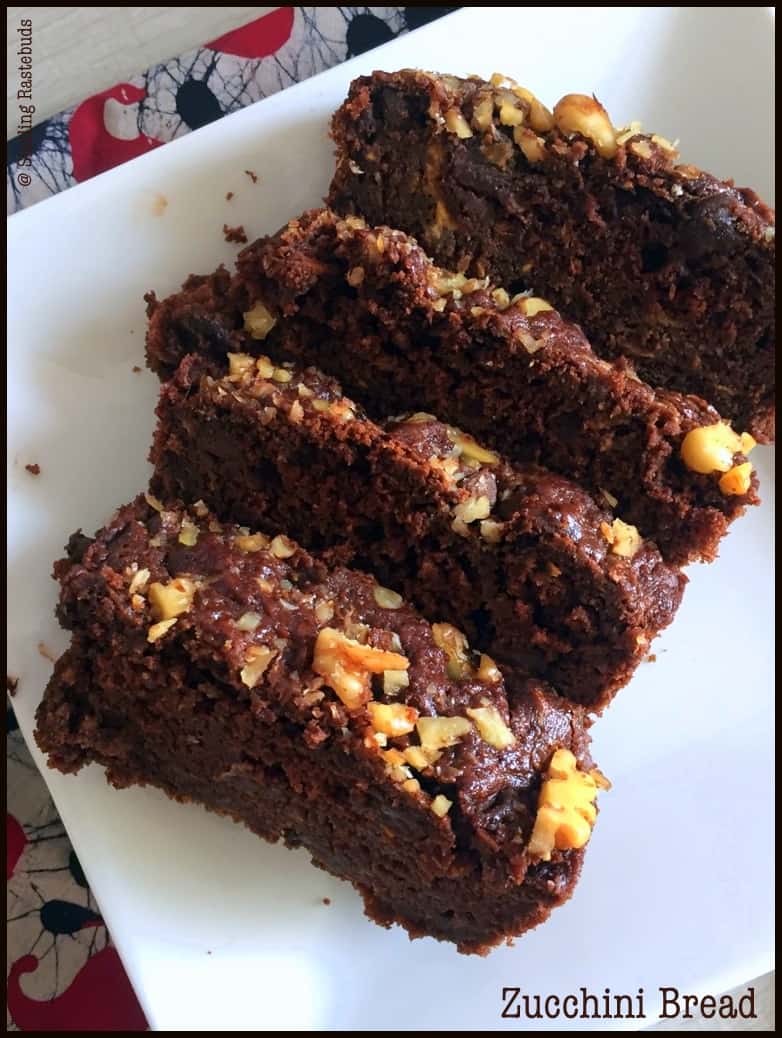 PinPin
#BreadBakers is a group of bread loving bakers who get together once a month to bake bread with a common ingredient or theme. Follow our Pinterest board right here. Links are also updated each month on this home page.
We take turns hosting each month and choosing the theme/ingredient.
If you are a food blogger and would like to join us, just send Stacy an email with your blog URL to foodlustpeoplelove@gmail.com.
Breads with Cocoa, Cacao or Carob in any form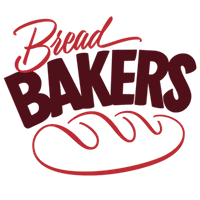 Pin