This has been on my mind ever since Pavani posted her version. I didn't get the pictures as well as hers, but the taste was spot on. Thank you Pavani, for a wonderful recipe. I realised I should have smashed them a little further to get the flavours seeping in, but this chilled salad on a hot summery afternoon was bliss and I had this as a snack all by myself 🙂
As with the other salads this week, this too is a zero cook. So, it comes together pretty quickly. Hope you enjoyed the salads past two days with Summer Fruit Mix Salad and Watermelon Feta Salad.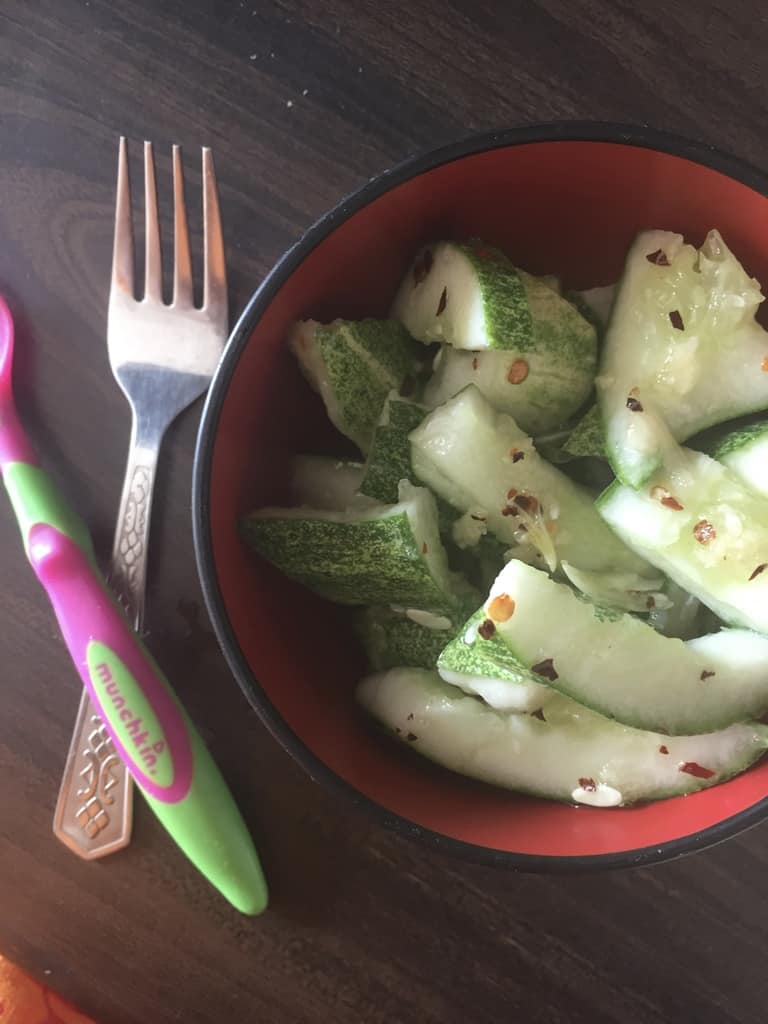 Pin

Prep time – 10 mins, Marination : 10 min (optional); Serves : 1

Chinese Smashed Cucumber Salad – Vegan, Raw Gluten Free

You need:
English / Persian Cucumbers – 1 medium (chilled)
Sesame oil – 1 TBSP (I warmed it slightly but you can use room temperature)
Red chilli flakes – 1/2 TBSP
sugar – 1/2 tsp (I used brown sugar)
Salt and pepper – to taste
Garlic – 1 pod (finely minced) – I didn't add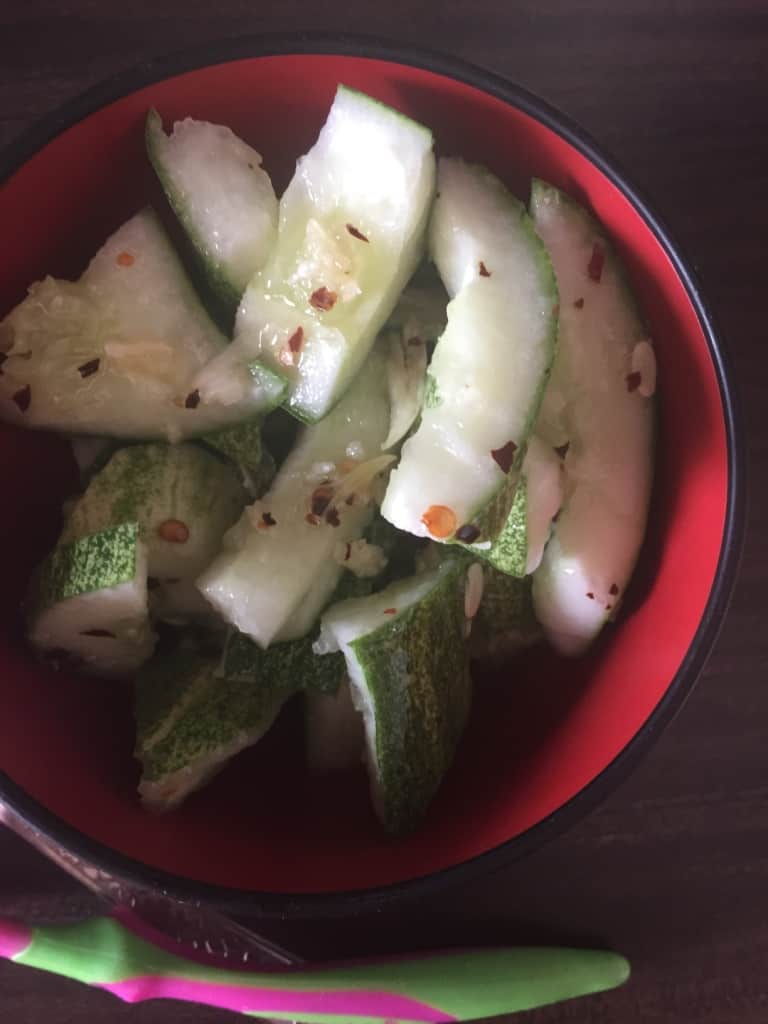 Pin



Method:
Trim the ends of the cucumbers and rub the cut ends against the cucumber to remove any bitterness (in Bangalore cucumber variety which I used, there is a lot of bitterness, so be sure to remove this). smash this lightly (or rather a bit strongly), and cut into one thirds or longish batons. You may also make these bite sized, but slightly chunky. 
Whisk together the rest of the ingredients, add to the cucumbers. Let the flavours sit for a while in the fridge
Serve chilled.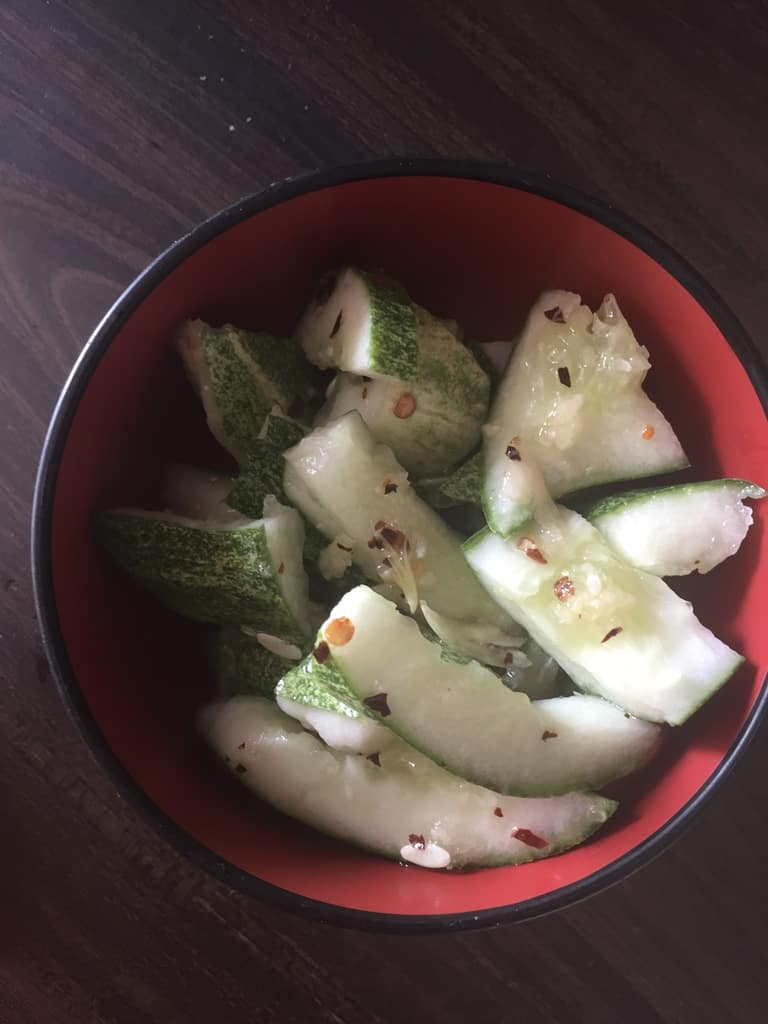 Pin
Sending this to Sandhya who's hosting Kids' Delight – Summer Salads & BM #89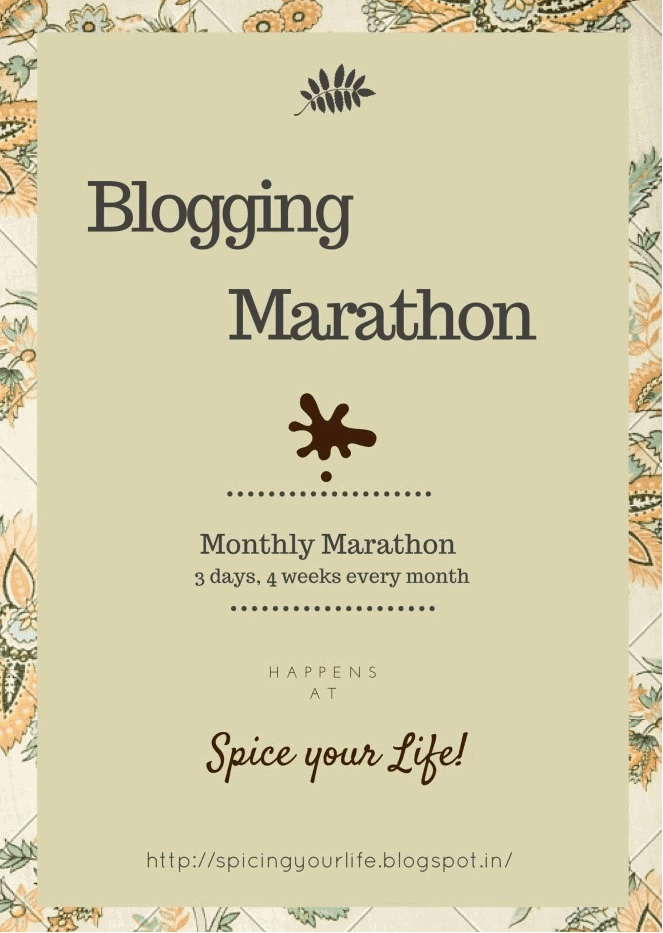 Pin