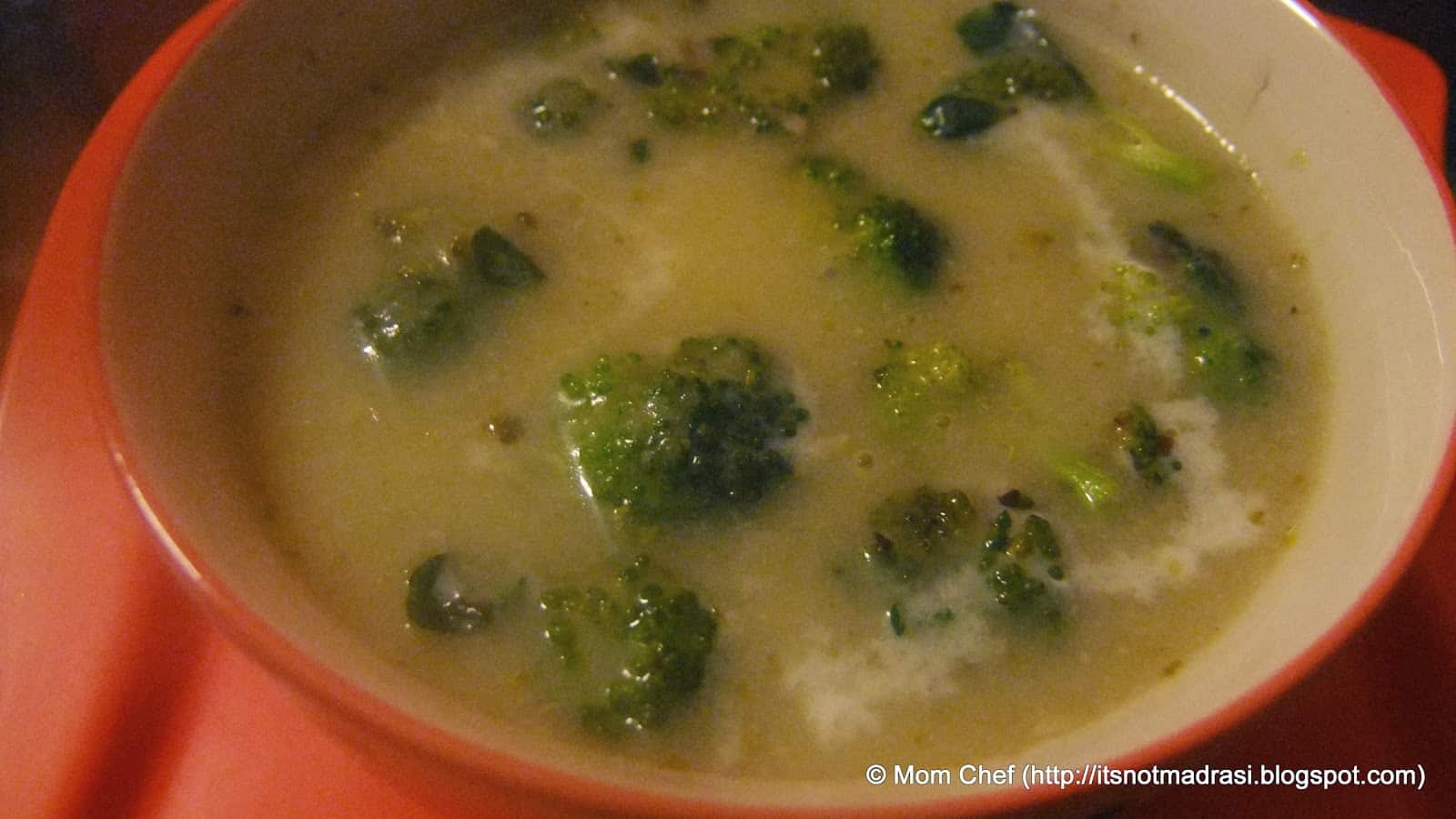 Pin

 Broccoli is one super healthy veggie, but unfortunately relegated to the "hate-me" list by most kids.. It was due to this reason that I launched my ongoing event – Healthy Lunchbox Ideas and had Brocolli theme this month, being hosted by Vardhini. Sending this yummy and quick Broccoli soup that you can put together in under 15 minutes as a quick healthy alternative too ! This soup tastes yum with tossed mushroom and slightly burnt garlic as toppings, but I skipped them this time !! In case any of you have wonderful, healthy broccoli dishes (archived and linked to the above event), do rush them to Vardhini by 30th June end of day !

Prep time : 10 mins. Cooking time : 10 mins. Serves : 2

Ingredients:
Broccoli – about 100 gms (cut into bit sized florets)

Onion – 1 large

Garlic – 1 pod (peeled)

Potato – 1 medium (peeled and cubed)

Olive oil – 1 tsp

Milk – 1/2 cup

Vegetable stock – 2 cups (opt)

Fresh cream – 1 TBSP (Opt)

Salt and pepper – to taste
Method:
1) In a large soup pot / pressure cooker, heat 1 tsp of olive oil.
2) Saute Onions and garlic. When onions turn translucent, add the brocolli and potatoes.
3) Stir well
4) Add 3 cups of water and 1/2 cup of milk. Add half the salt
5) Pressure cook for 2 -3 whistles.
6) Once cooked, reserve half the brocolli aside and mash up the remaining ingredients,
7) Adjust salt and pepper and add the vegetable stock. Else, use plain water to get the required consistency.
8) Let simmer for 3 -4 mins. Add the remaining brocolli, top it with fresh cream and serve hot with garlic bread or just plain toasted bread !
Tips:
1)      You may also top it with grilled mushrooms and pan seared garlic if serving to adults.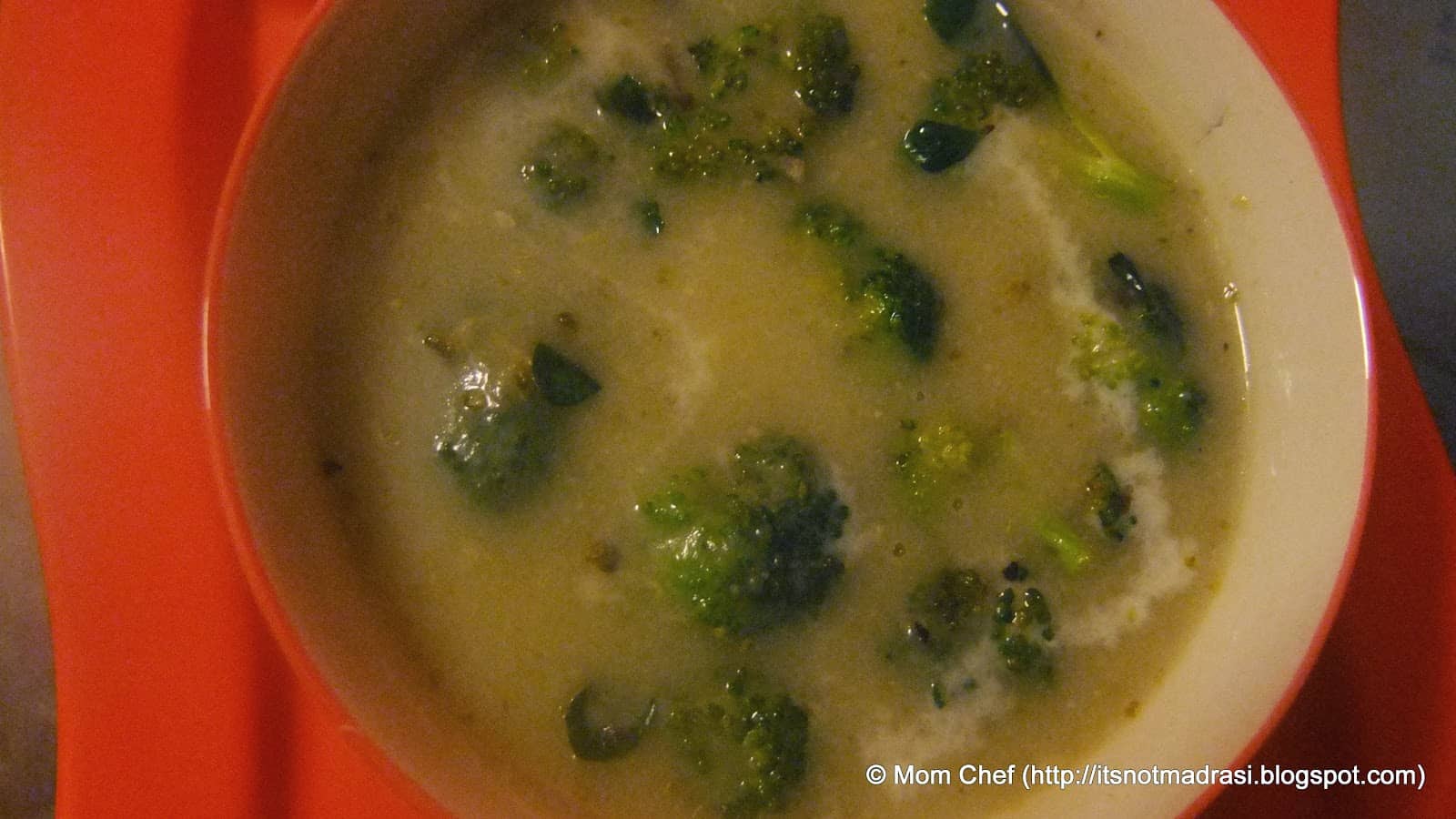 Pin
Check out other soups here: Healthy Tomato Soup  and Squash-Dal Shorba