Soups
are sought after by my elder one. She loves a variety of soups, althoughToor dal- Carrot Soup is her favourite. I generally make it on weekends when she can enjoy this.
Today's soup is a quick to make & calcium rich Palak Almond Soup that I
made for her post school-its not only filling but very healthy too. Hope you
enjoy this colourful hearty soup during winters, when Spinach is available in
abundance. You can use fresh or frozen, regular or baby spinach. As I have
access to fresh spinach through the year, we make this regularly. Addition of
broccoli is optional, but I added this to have a bite. LLinking this to Archana'sSoups and Salads Kids Delight event, created bySrivalli.
Prep
time : 15 mins | Cook time: 10 mins | Serves : 2
Palak
Almond soup with Broccoli.
Cuisine
: Indian, Course : Appetiser | Spice Level : Medium
Can be made vegan if desired
Serving
Suggestions : Garlic bread, toasted bread, soup sticks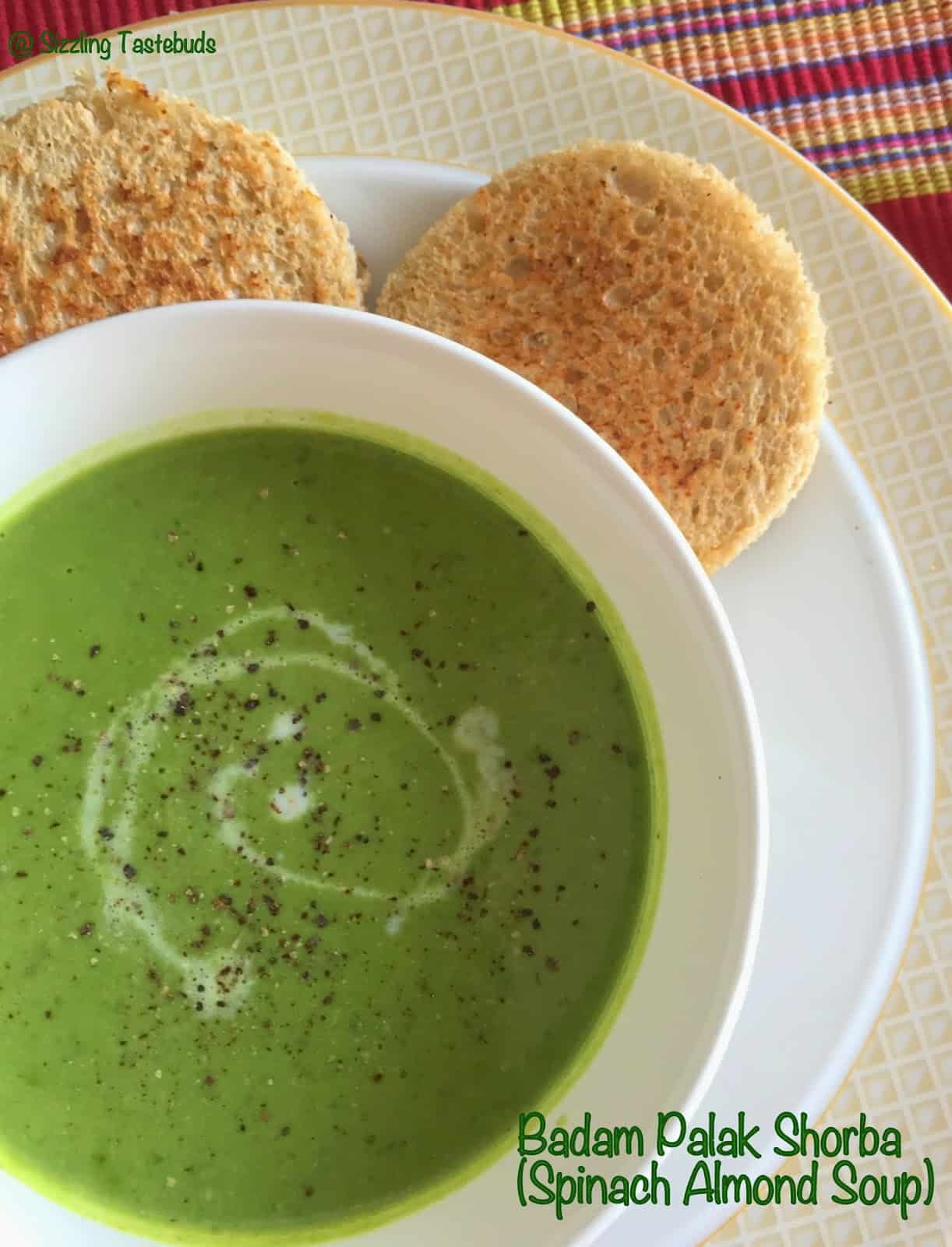 Pin
Ingredients:
Spinach
– fresh (regular) – 1/2 cup (packed)
Almond
meal – 1/4 cup*
Shallots
/ baby onions – 4 to 6
Garlic
pods – 1 large
Broccoli
– 5-8 mini florets (about 1/4 cup)
Butter
/ oil – 1 TBSP
Salt
and pepper – to taste
Milk
– 3/4 cup
cream
– to garnish – 1 tsp (optional)
*In place of almond meal,

simply blanch, dry and powder coarsely a handful of almonds. I soaked them for 30 mins, and pureed them along with the skin on.

Method:
In
a pan, add half the butter / oil. saute the garlic and onions for 4-5 mins till
they soften a bit. Remove. In the same oil, saute spinach for 1-2 mins without
any water till it wilts a bit. Remove and cool. Add the remaining oil and saute
the washed and drained broccoli for 3-4 mins till slightly sauteed but still
crunchy.

In
a blender, puree spinach, onions, garlic to a fine puree. Add almond meal and
puree once more, but not too much.
Return
this puree to the pan, let it simmer along with the broccoli. Add milk , salt
and pepper as desired.
Check
for spice and salt. Once creamy, transfer to a serving bowl. finish with cream
and top with pepper if required.
Serve
with croutons / soup sticks as desired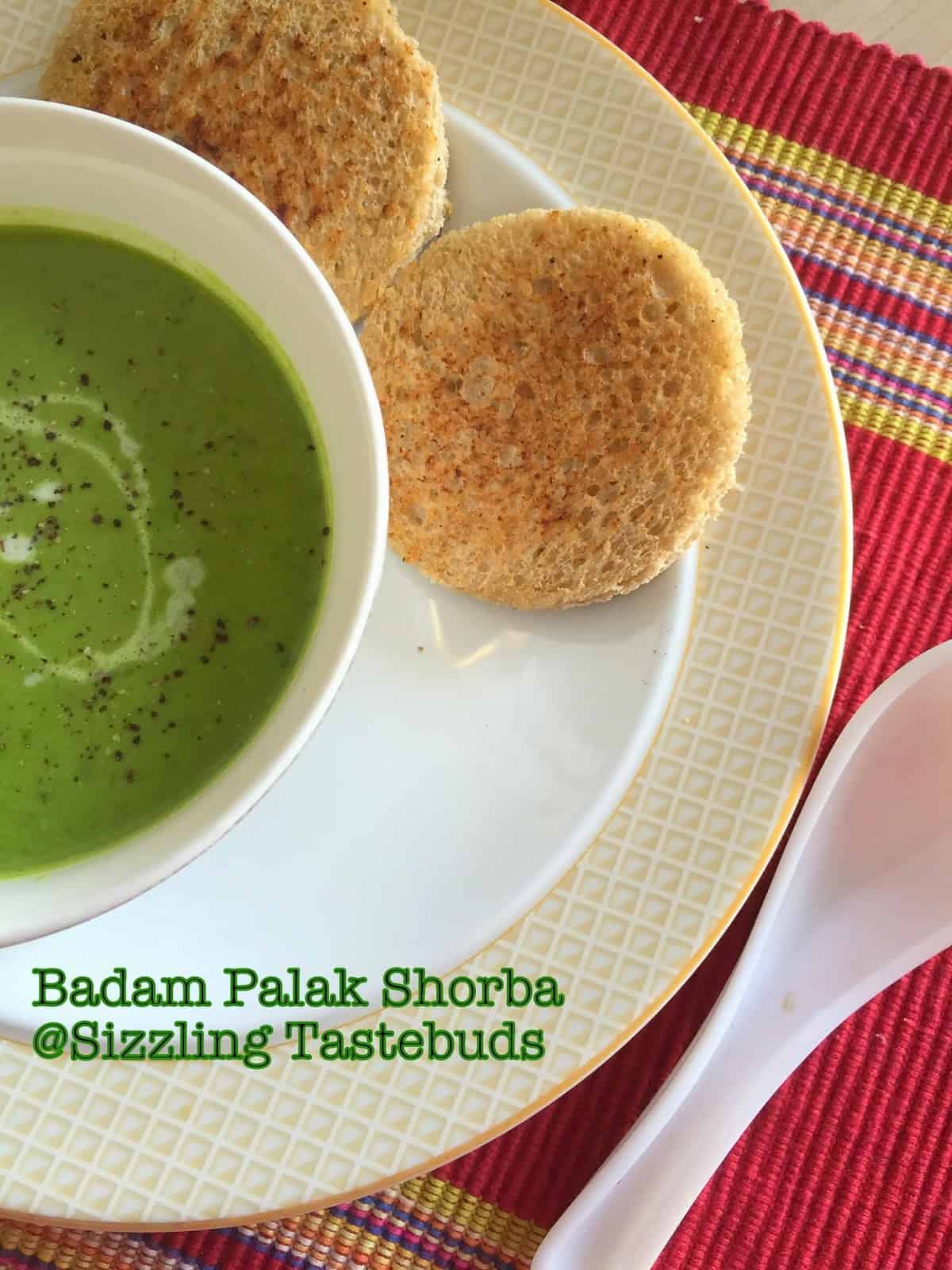 Pin
Linking this to Archana's Soups and Salads Kids Delight event , created by Srivalli.