Arisi Kesari Pal
Payasam is another Payasam (Kheer / Indian Milk pudding) made for Aadi Velli
festival. Simple to make, its unlike the traditional Kerala / Tamilnadu pal
payasam and doesn't use Condensed milk, but rather saffron to get that rich
colour. The fresh aroma from saffron , milk and cooked rice is like a match
made in heaven. Lets now see how to make it.
Prep time : 15 min,
cook time : 20 min. Serves : 4
Ingredients:
Raw rice (short
grained) – ½ cup
Cow Milk – ½ Litre
(500 ml) – boiled previously
Sugar – 1/3 cup –
powdered with 2 cardamoms
Saffron strands – a generous
pinch
Ghee – ½ TBSP
(optional.)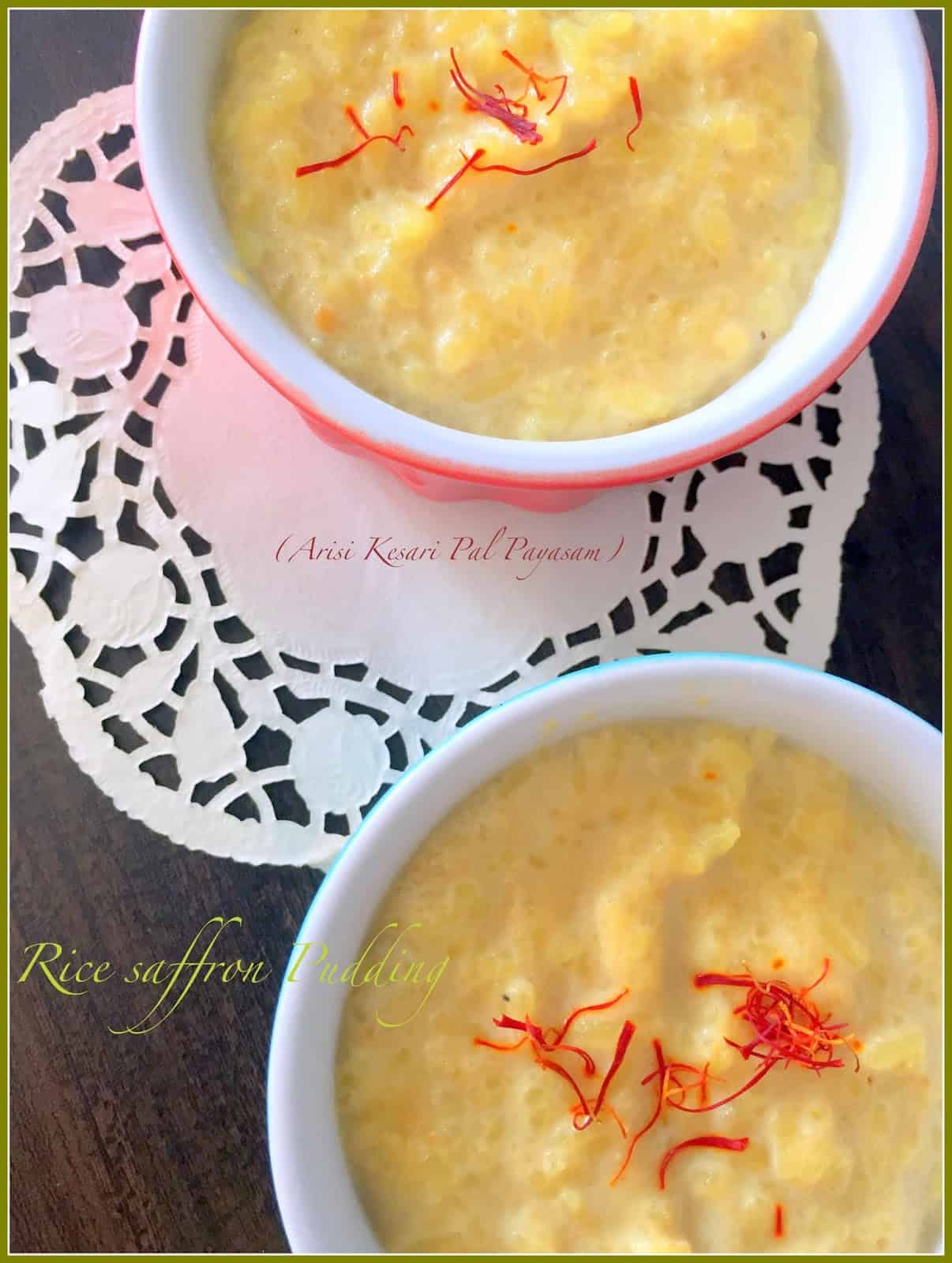 PinPin




How to make:
Cook rice till done
with 3 times water for 4 – 5 whistles (if using an open pan, soak rice for 20 mins
and cook in adequate water till done).
Add milk and cook
this rice further for 5-6 mins till mushy. Now add powdered sugar with
cardamom, and saffron strands. Cook till sugar blends.
Finish with a tsp of
ghee and serve hot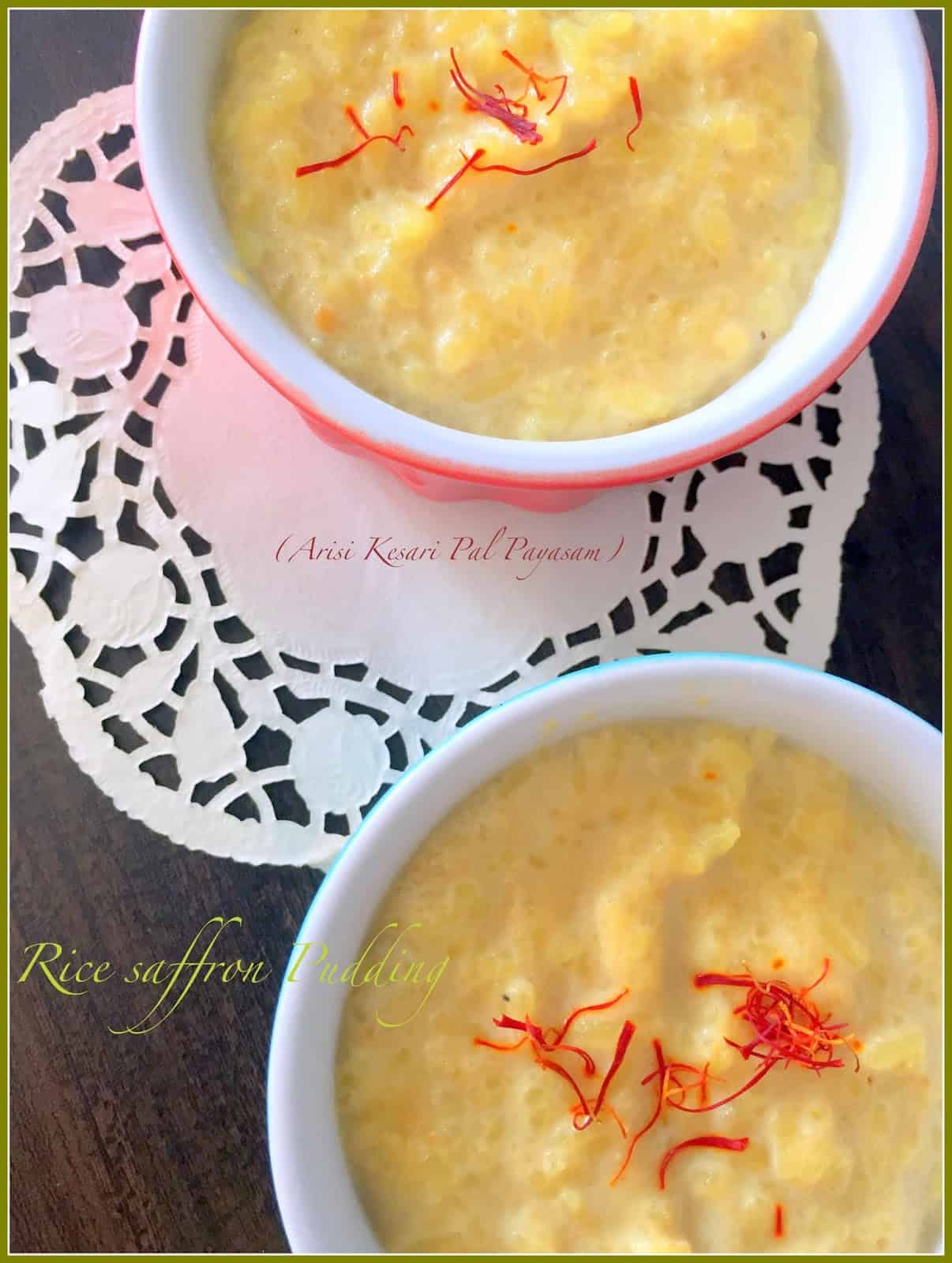 PinPin