I first tasted this drink – Guava KA panna – at  a popular all-vegetarian restaurant called Soam in Mumbai, 3 years ago. May be it was the humidity of pre monsoon showers, may be it was the spouse next to me as we were trying to go on a date after our 2nd princess was born (yup!) , or I was just plain thirsty — but something about it was just magical..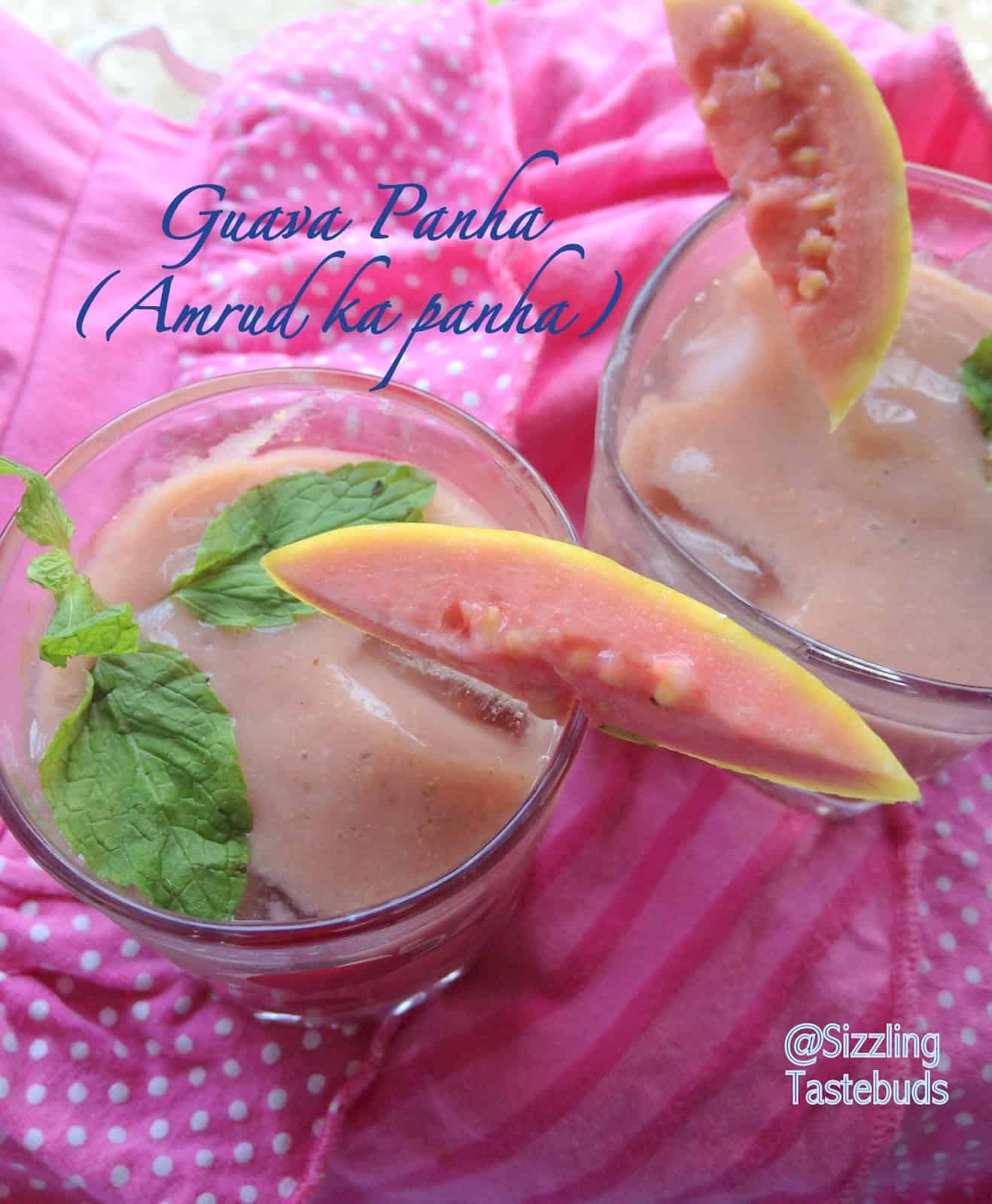 Pin

I took about 4 helpings to finally get the taste embedded in my palate … Then
waited till the right season when red guava (aka Allahabad variety) came to the
market. And almost forgot about it that I had even clicked pics at home 
with a 3 month old baby in tow..

Those pics got me nostalgic n am keen for this year's season of red guavas to
hit the stores. Till then enjoy this wonderful drink – pure n perfect . Just
few ingredients and you are set to go ! Sending this to this week's Blogging Marathon with theme : Cooking with 3 ingredients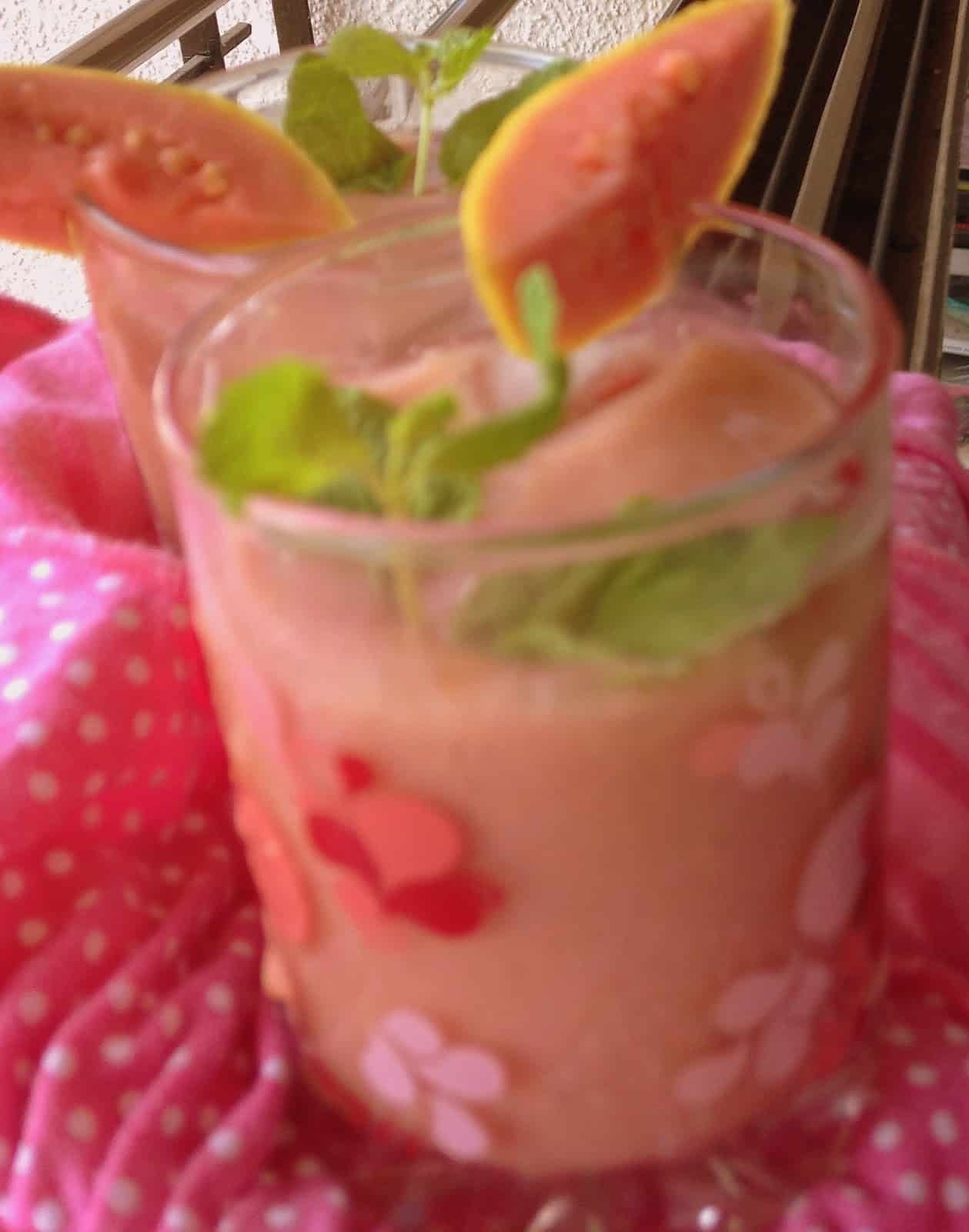 Pin
You will need:
Ripe red guavas – 2 large
Chaat masala – to taste
Sugar – to taste , about 1-2 tbsp
Black salt – a pinch
White pepper powder – to taste
Mint leaves – optional
Lots of ice cubes / crushed ice
How to make it:
Peel the guavas n de-seed them. Cut into cubes. Blend it with half of the ice
& the sugar.  
Strain, add the rest of the ingredients. Serve
immediately .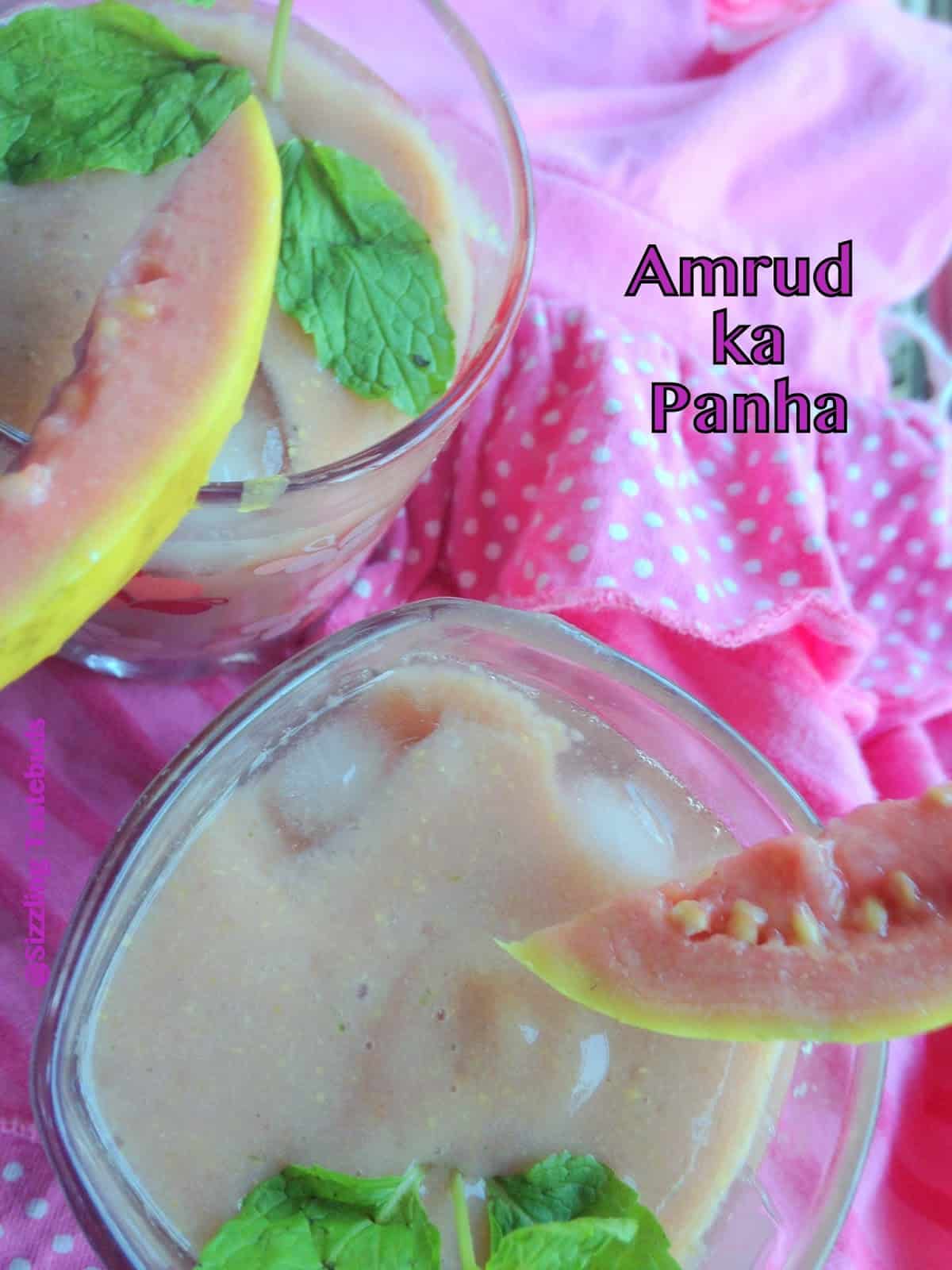 Pin